10 St. Patrick's Day celebrations you don't want to miss
Updated March 8, 2023 - 10:41 am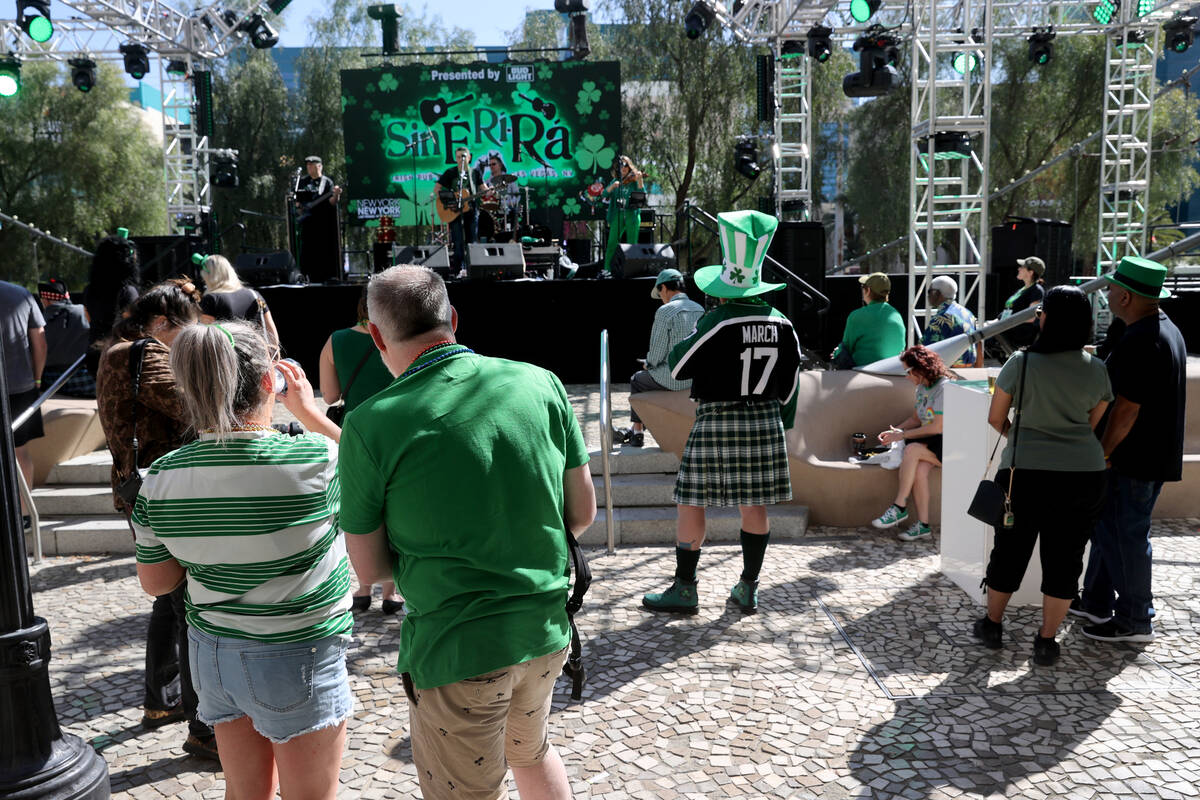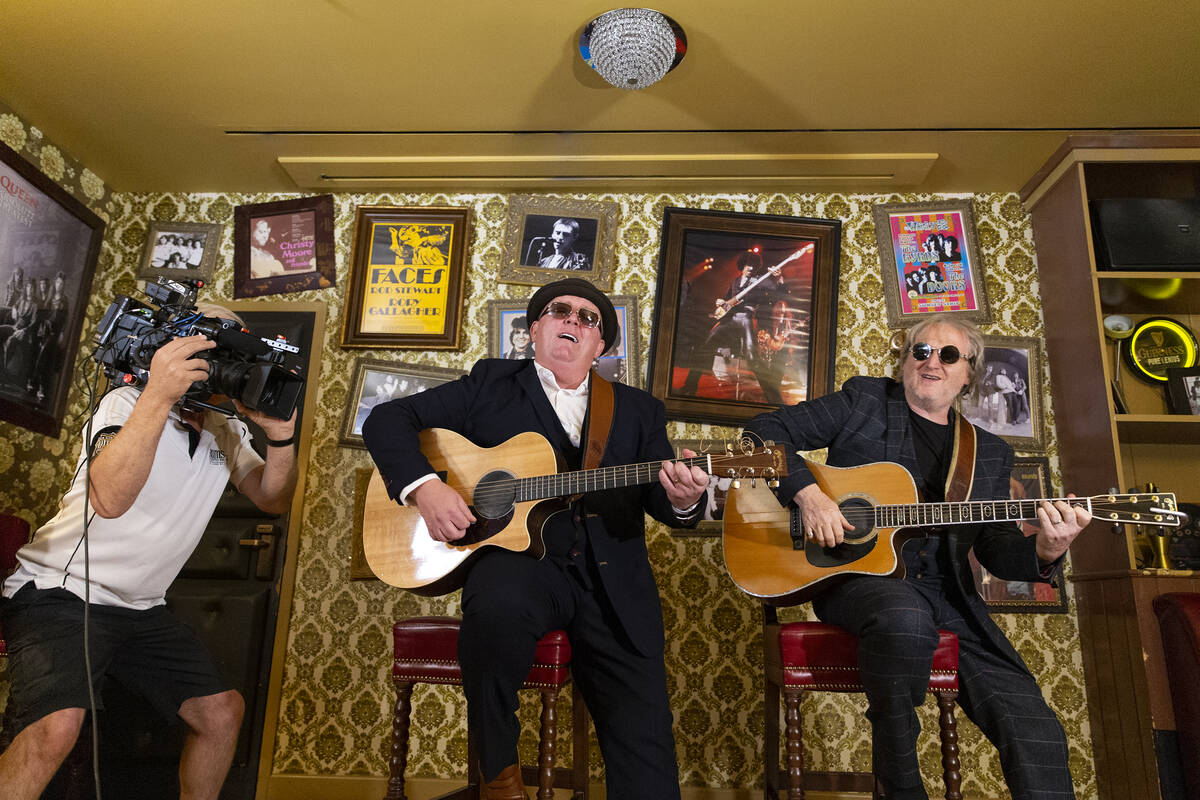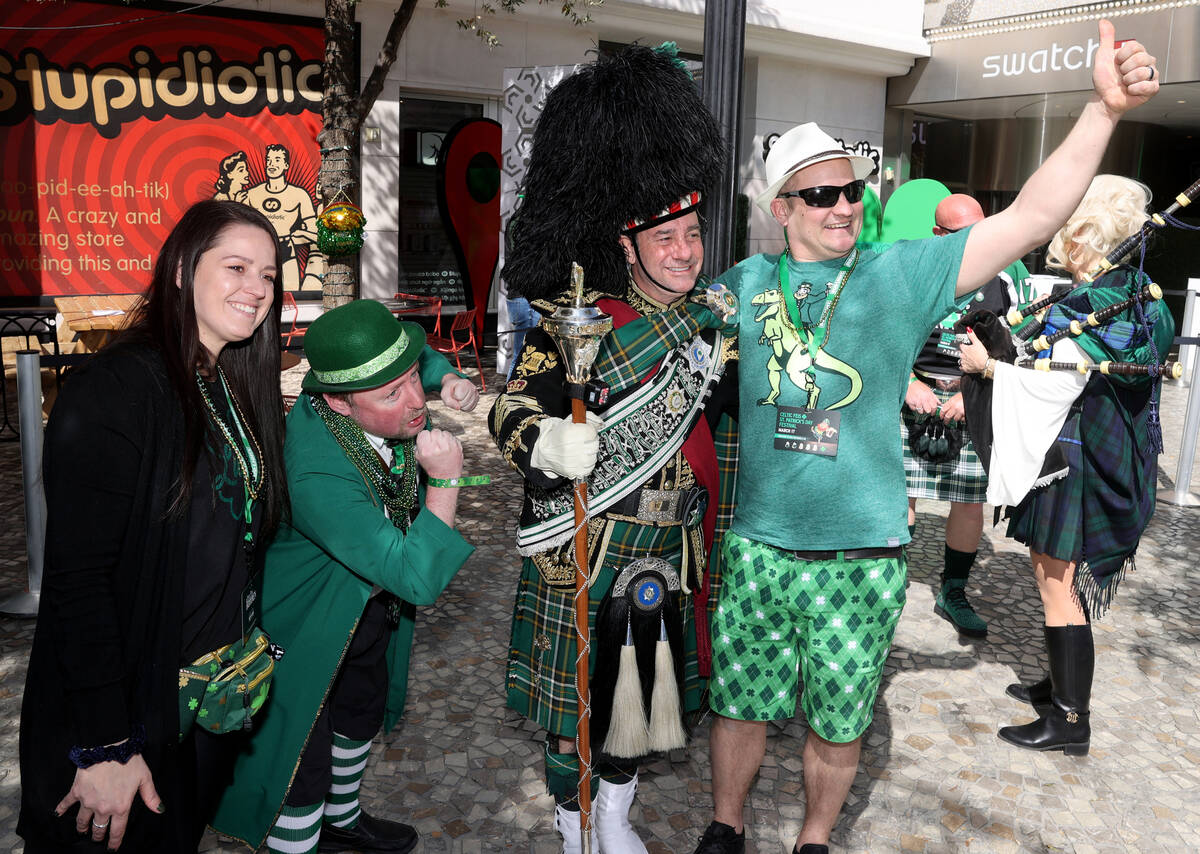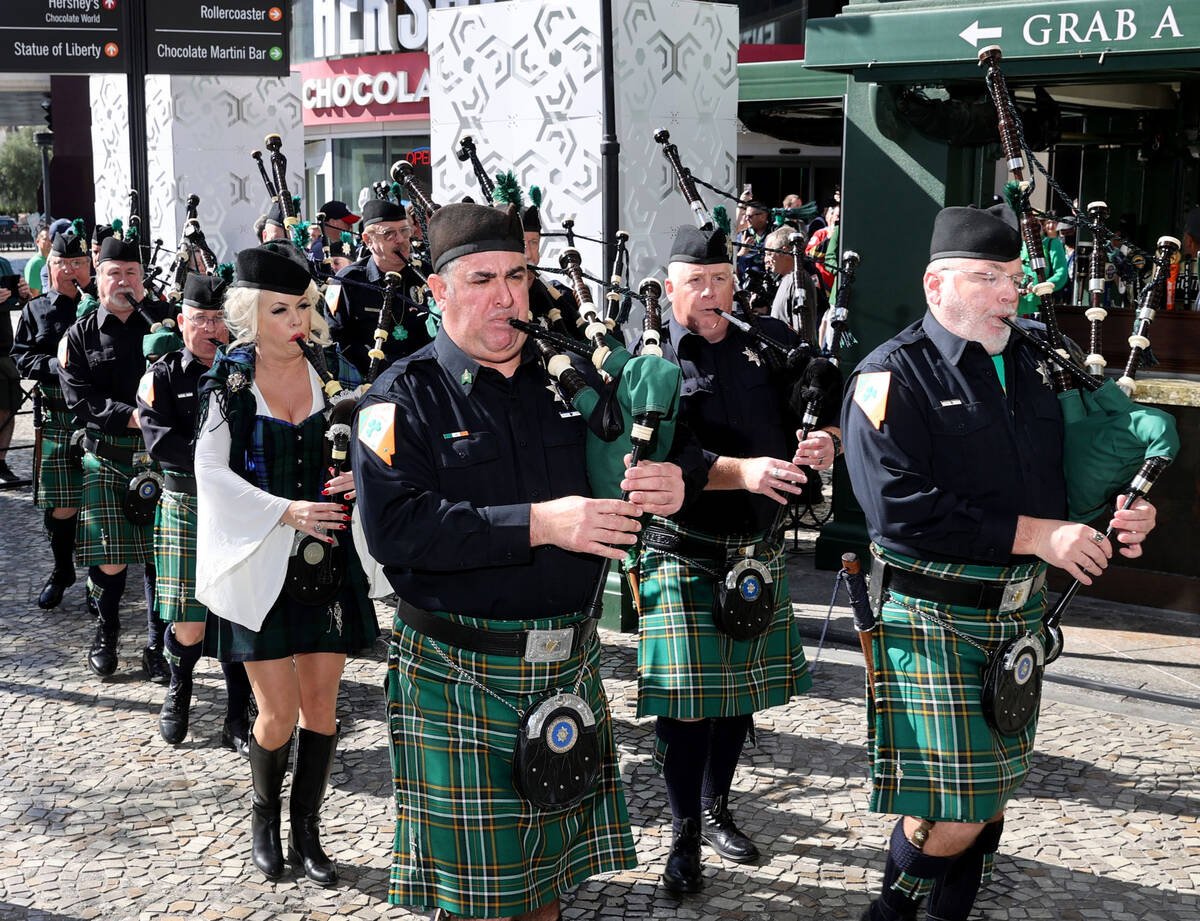 St. Patrick's Day is back again, and so are the brews and bands to help celebrate.
Here are some ways to celebrate the lucky holiday — Vegas style.
Ri Ra
Address: The Shoppes at Mandalay Place, 3950 Las Vegas Blvd. South
Hours: 8 a.m.-midnight
Ri Ra will celebrate St. Patrick's Day with 12 hours of live bands beginning at noon.
The Crooked Jack's, Achill Crossing and The Black Donnellys will perform, along with Irish dancers and bagpipers throughout the day.
The three bands will also return for a Saturday night set beginning at 5 p.m.
Ri Ra's drink special for March is a Guinness flight featuring five-ounce pours of Guinness El Dorado Amber Ale, Guinness Blonde (from Maryland), Guinness Stout (from Ireland) and Guinness Wit.
No reservations are required.
Irish drinks at Station Casinos
Hours: 24 hours
Enjoy Irish-inspired drinks at Station Casinos locations across the valley on St. Patricks Day.
Lucky Penny at Red Rock Casino, Drop Bar at Green Valley Ranch, Gaudi Bar at Sunset Station, 4949 Lounge at Santa Fe Station, Kixx Bar at Boulder Station, and the High Limit Room at Palace Station will be the hubs for Station Casinos' St. Patty's celebrations.
The three featured St. Patty's drinks are the Pot of Gold, made with Jameson orange, pineapple, lime and tropical Red Bull ($12); Lucky Charm, made with Absolut citron, midori, lemon and green glitter ($9); and the Irish Mule, made with Jameson, mint, lemon verbena, ginger beer and lime ($12).
The drinks are available on St. Patrick's Day only.
Drop Bar will host a live DJ on St. Patrick's Day to help keep the party going all night long.
Celtic Feis Celebration at New York-New York
Address: Brooklyn Bridge near New York-New York at 3790 Las Vegas Blvd. South
Hours: 10-2 a.m.
Admission: $10
The two-day festival features live bands, Irish food and drink and local DJs.
There will also be a parade held each day beginning at the Bliss Dance sculpture in The Park led by the Emerald Society Pipe Band. The parade will weave through the hotel and casino to the Brooklyn Bridge.
Illuminarium at Area 15
Address: 3246 W. Desert Inn Rd.
Hours: 11 to 12 a.m. Friday and Sunday, 11 to 2 a.m. Saturday
Admission: See illuminarium.com/lasvegas for details.
Drink milkshakes and watch March Madness at Illuminarium — a 360-projection room with in-floor vibration and immersive sound.
Specialty St. Patrick's Day milkshakes and boozy milkshakes will be sold at Illuminarium all St. Patrick's weekend.
Related: More food and drink specials for St. Patrick's Day in Las Vegas
Lepre-Con at Area 15
Address: 3215 S. Rancho Drive
Hours: Check-in begins at 7 p.m. (pass must be redeemed by 11 p.m.), final call at midnight.
Admission: $40
Enjoy Area 15's bar crawl with a $40 pass that gives you access to five bars and five beers.
After checking in at Oddwood Bar, guests can frolic like a leprechaun through Liftoff Lounge, Sanctuary Lounge, The Wall and The Beast and take their choice of one draft beer per bar.
The Wall will have live music beginning at 8 p.m.
St. Paddy's ShamROCK Bash 2023
Address: 425 E. Fremont St. (Fremont Street Experience)
Prepare for "144 hours of rock" from 18 bands at the Fremont Street Experience on St. Patricks Day weekend — Thursday through Sunday.
Along with authentic Irish Bands like The Arcana Kings and Whiskey Galore, Celtic dancers and the Firefighters Parade & Challenge will also entertain guests throughout the weekend.
Sourdough Cafe and Bar at Arizona Charlie's Boulder
Address: 4575 Boulder Highway
Hours: 11 a.m. to 11 p.m.
For $14.99, guests at the Sourdough Cafe can get a starter soup or salad and a corned beef and braised cabbage meal on St. Patrick's Day only with a True Rewards card.
Drink specials are $6 Guinness and $4 Jameson shots or Irish coffee at the cafe and at all casino bars.
The casino will also host a T-shirt giveaway from 10 a.m. to 8 p.m. for guests who earn 200 same-day base slot points (while supplies last).
Nine Fine Irishmen
Address: Inside New York-New York at 3790 Las Vegas Blvd. South
Hours: 11-2 a.m.
Sticky Wicket Duo and Sin E Ri Ra will rock Nine Fine Irishmen on St. Patrick's from 3 p.m. until 2 a.m. The restaurant is conveniently located near New York-New York's Celtic Feis Celebration at the Brooklyn Bridge.
The pub features authentic Irish dishes like shepherd's pie and more experimental creations like Irish nachos, made with kettle chips, beer cheese sauce, chive aioli and green onions.
Hennessey's
Address: 425 E. Fremont St., Suite 110
Hours: 9-2 a.m. Thursday-Friday, 9-1 a.m. Sunday-Wednesday
Hennessey's Tavern promises "Live Music, Green Beer, and Shenanigans" at its St. Patrick's Block Party on St. Patrick's Day weekend.
The Irish pub will rock out with Billy & the Bastards of the Universe on March 16, followed by Roxy Gunn Project on St. Patrick's night and Safety Orange on March 18. All acts each night play from 9:30 p.m. to 1:30 a.m.
Patrons can also enjoy the pub's burger of the month, the Irish bacon whiskey burger, which includes Irish bacon, Irish cheddar and Irish whiskey glaze.
Ritchie McNeely's
Address: 2235 Village Walk D., #147, Henderson (located in The District at Green Valley Ranch)
Hours: 11-3 a.m.
This Henderson pub has drink specials to spare, including $5 green beer, $5 Jameson, $6 Guinness and $8 Irish car bombs on St. Patricks Day only.
March's featured menu item at McNeely's is the Chubby Leprechaun, which only available though the end of the month. The dish includes double burger patties, corned beef, beer cheese, Swiss cheese, Guinness caramelized onions, pickles, bacon and secret sauce.