1Farm festival in Las Vegas to celebrate local food, farming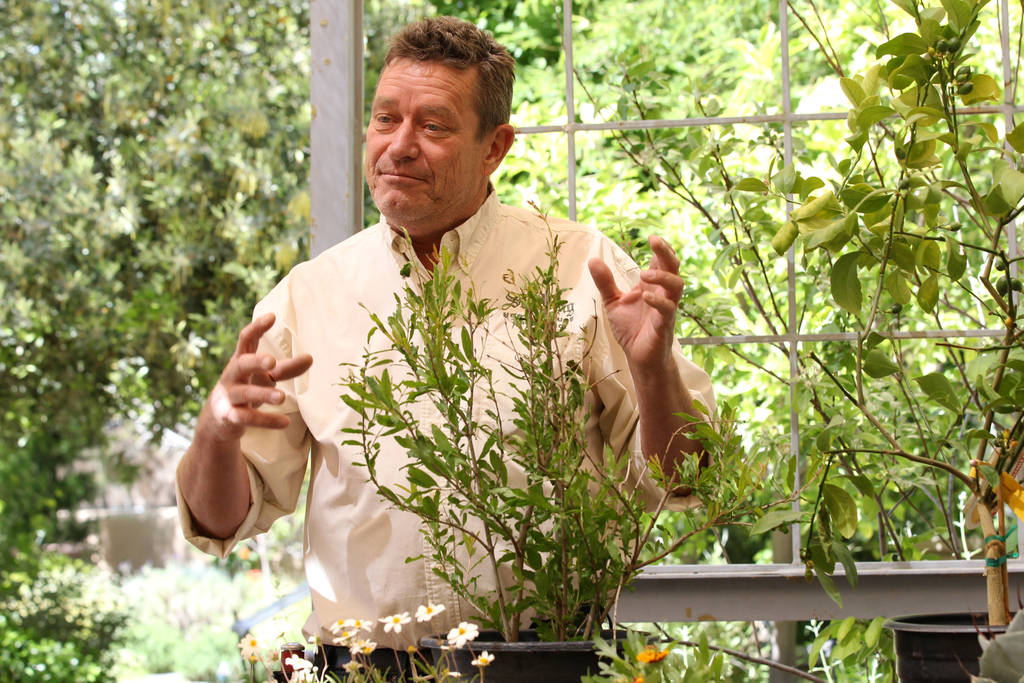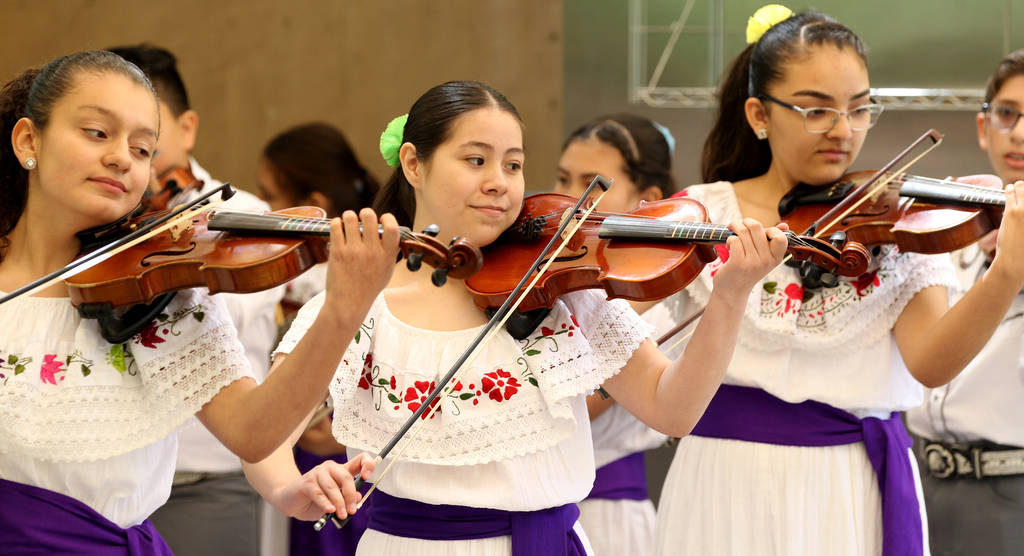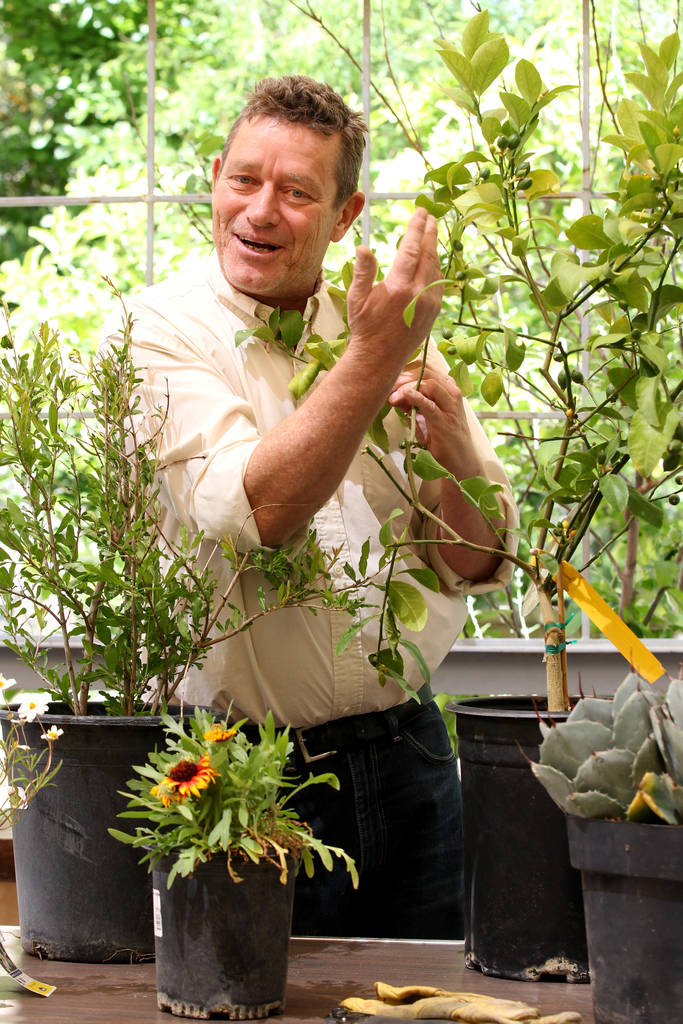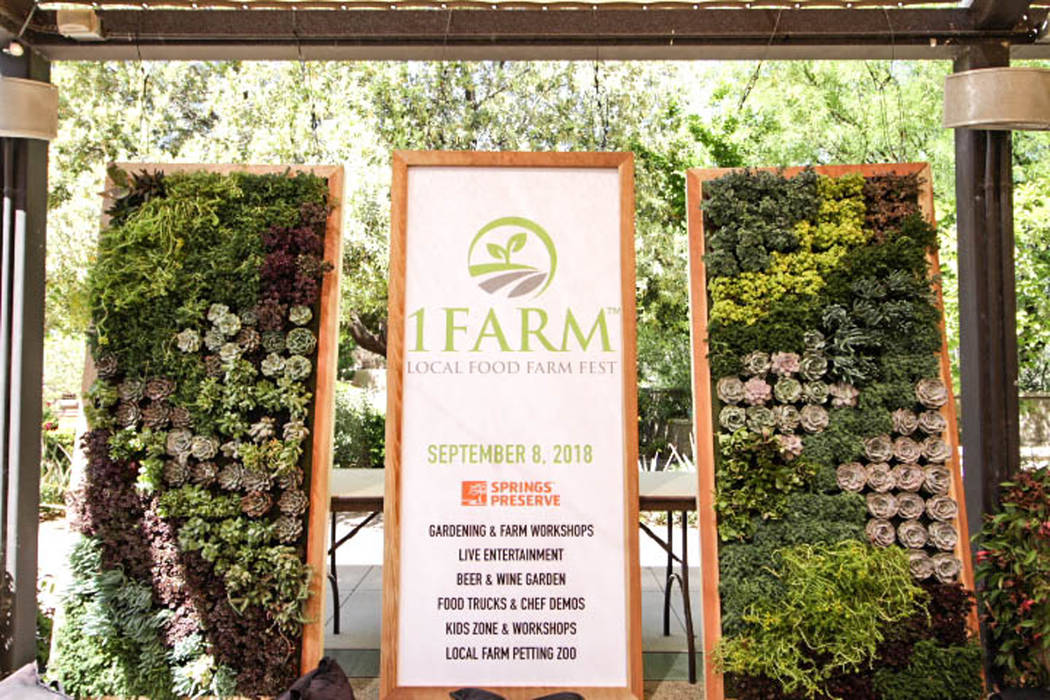 A gathering at the Springs Preserve last week had the distinct feel of a big concert announcement: radio personalities, musicians and a producer known for some big Strip shows.
But Mix 94.1's Mercedes Martinez and KNPR's Norm Schilling and the rest of the group were there to announce a new kind of entertainment option: 1Farm Local Food Farm Festival. The inaugural event will be Sept. 8 at the 108-acre Springs Preserve.
It's designed to be a celebration of locally produced food, with growers, farmers, sustainably minded vendors and chefs bringing the best of their produce, products, beer, wine, menus and more.
Planting the seeds
In 2016, Carlos Reynoso's company, Red Mercury Entertainment, provided the staging and public address system for a small food festival at Vegas Roots Community Garden downtown. The event was a success, and the company was asked to return the next year. It struck a chord with executives at Red Mercury, which is producing 1Farm.
"We all try to be conscious about what we eat," Reynoso says of his team. "We all have kids. And we know how difficult it is being in the valley, in the desert, to source all this stuff, and how expensive it can be to source food that is good for you."
At 1Farm, Reynoso says a big emphasis will be on family-friendly entertainment, including musical acts on several stages, with gardening and farming workshops that even kids can experience.
There'll be a petting zoo, too, he says. "Not your traditional petting zoo where you go in and feed the animals, but where we actually say 'Look this is where your food is coming from — these little chicks and these little eggs.' You'll be able to see a comparison of what an egg looks like coming from an actual open-range farm versus what you get even at Whole Foods."
Chefs will do cooking demonstrations and vendors and food trucks will represent the festival's ideals of knowing where food originates. A traditional farmers market also will be held, and local ranchers will take orders for meat they raise naturally, without hormones or antibiotics.
Reynoso says organizers hope to draw 10,000 people from 10 a.m. to 7 p.m. on a Saturday, so they're keeping ticket prices low: $10 for adults and $5 for kids 12 and under. The Springs Preserve, with its expansive area and dedication to the valley and its history, was a natural partner.
"It's the most beautiful backdrop," Reynoso says. "It makes total sense to align ourselves with them."
Early planning
Details are still being finalized, and most participants and partners have yet to be announced, but Schilling says he's in. The former lead groundskeeper for the Las Vegas Valley Water District and horticulture supervisor at the UNLV campus and arboretum says he plans workshops and classes on growing food "successfully here in the desert."
He expects that to include edibles, from herbs and vegetables to fruit trees, as well as ornamental plants. And he'll try to address all levels of gardening.
"When to plant what," he offers as an example of the small details he hopes to cover. "Things like, you don't want to wait too long to get your tomatoes in the ground; wait until after frost has passed and then get them in the ground as quickly as possible so they'll produce before the heat shuts them down. … But also big-picture issues (such as) how do you produce a good veggie garden bed."
Festival specifics are expected to be announced every few weeks as the event approaches. (Follow event website 1farmfestival.com.) Reynoso says the goal is to make 1Farm an annual event that could grow into a multi-day celebration.
"We want to open this up to the community and let them own this, and know that the Springs Preserve is there," he says. "Because 75 percent of the people who live here have never even been to the Springs Preserve. And that just blows my mind away."
Contact Al Mancini at amancini @reviewjournal.com. Follow @AlManciniVegas on Twitter.