6 trendy eateries from US cities coming to Las Vegas Strip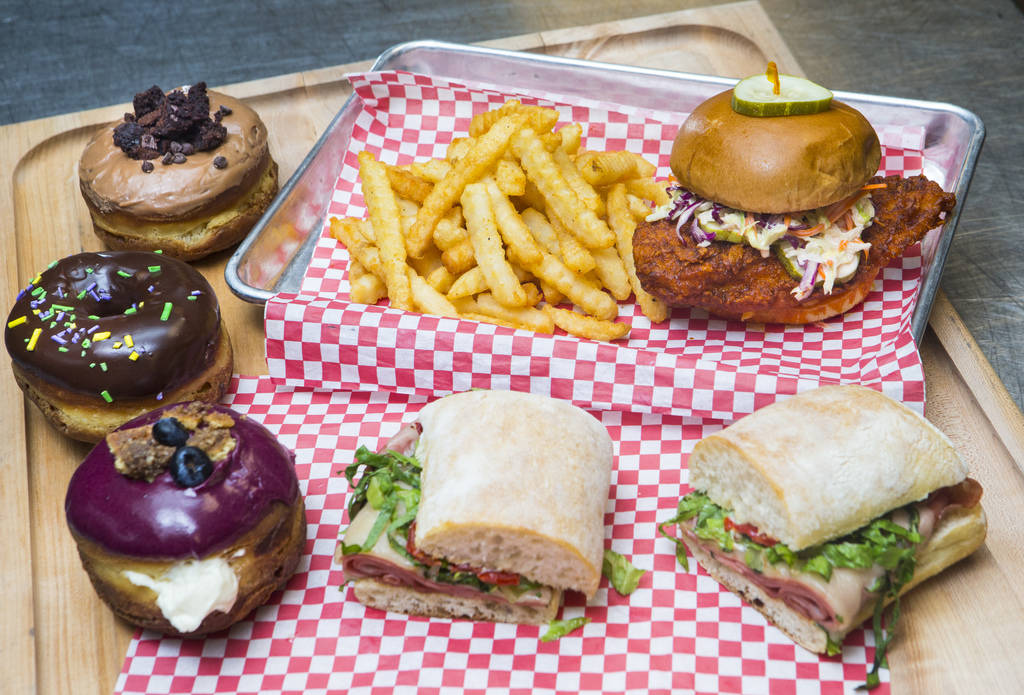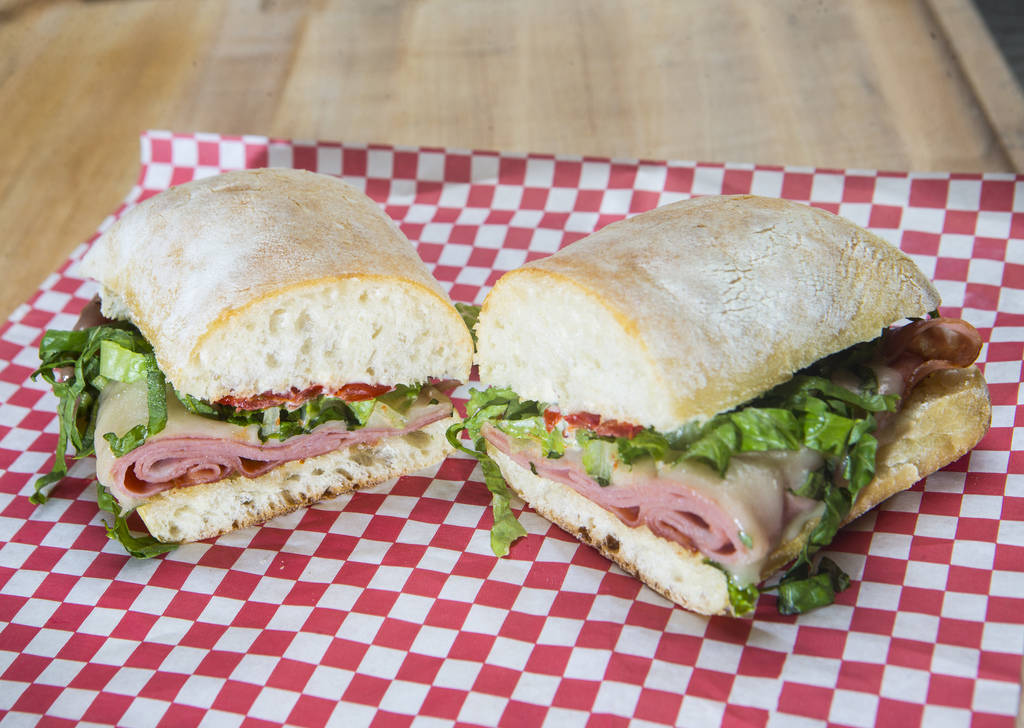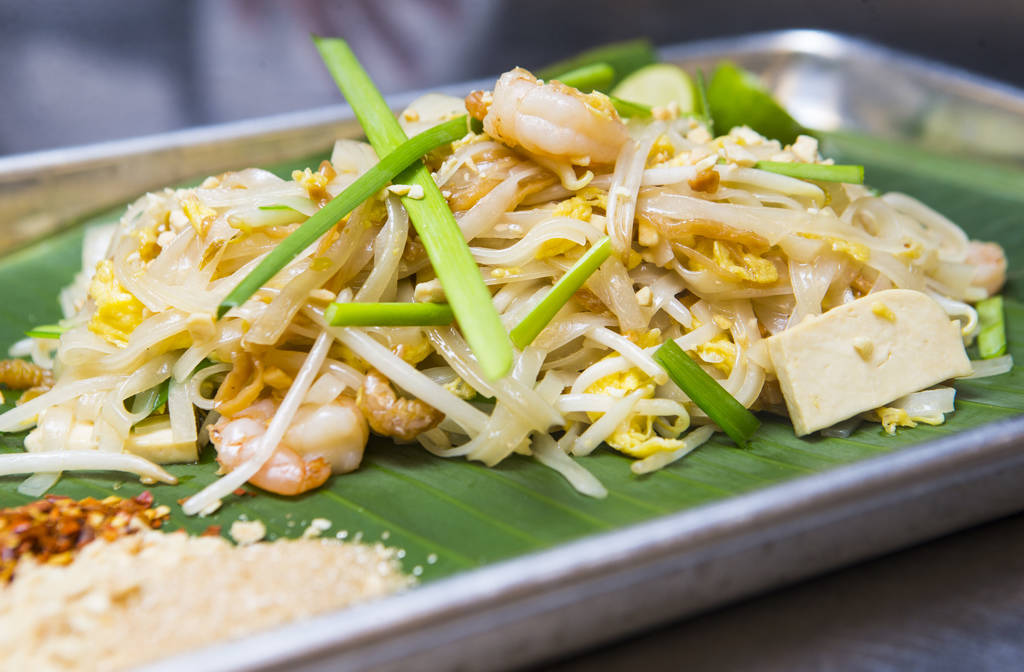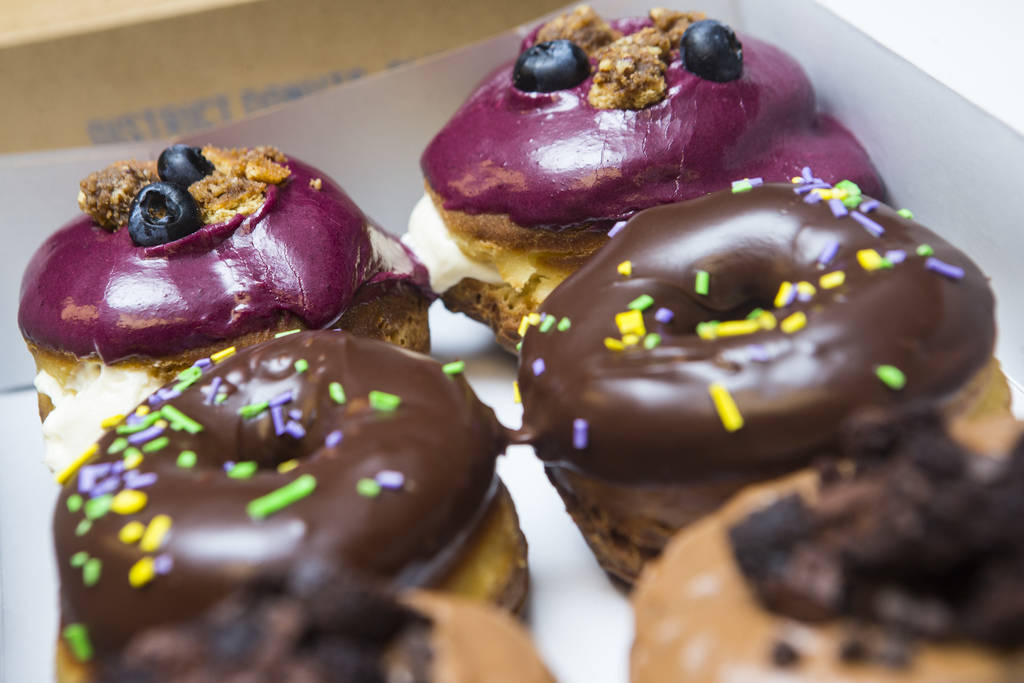 It's trendy. It's casual. It's fast.
It's also the latest evidence that formal fine dining is facing stiff competition from hip young upstarts in the battle for Las Vegas' culinary spotlight. The Cosmopolitan of Las Vegas' newest restaurant experience, Block 16 Urban Food Hall, will be a collection of six concepts from across the country that seem custom-made for millennial foodies who want to cram as many Instagram-worthy bites as possible into a visit to the Strip.
The name Block 16 hails from an early 20th century neighborhood in downtown Las Vegas known for offering liquor, gambling, dancing and prostitution. Its modern namesake, set to open Friday, offers less salacious temptations, fusing the recent trend of grab-and-go counter service from marquee chefs and restaurateurs with the classic American food court.
From 6 a.m. until 10 p.m. on weekdays and until 4 a.m. on weekends it will offer something for just about everyone. It's located on Cosmo's second floor, where the shopping and dining promenade meets the walkway into the resort's convention space. The placement will offer easy access to partiers entering and exiting the adjacent Marquee nightclub and conventioneers grabbing a quick bite to eat in their booths.
For those who want to make a meal of it, however, there will over 200 seats within the hall. Most are at bars in front of a station, but none is dedicated exclusively to certain customers. The setup allows groups who can't decide on one restaurant or cuisine to still dine together.
James Beard Award-winner Andy Ricker, whose Portland Thai restaurant Pok Pok Wing is among the food hall's residents, says eating that way is common in other parts of the world.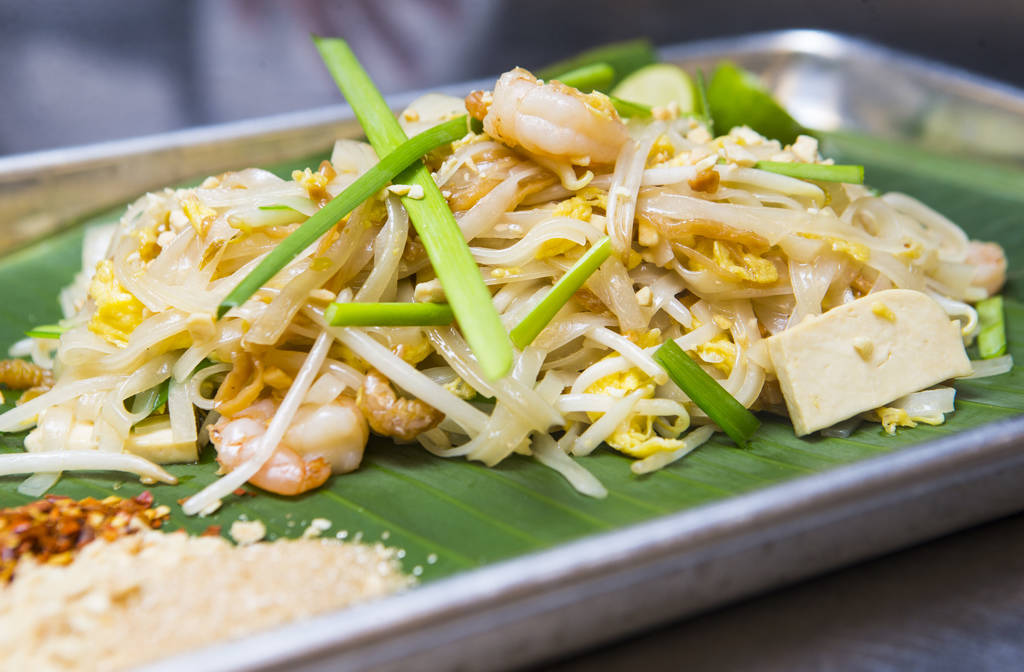 Pad thai by Pok Pok at The Cosmopolitan of Las Vegas
"It's been happening in Thailand for decades. You go to a night market and you walk around, and one person specializes in pad Thai, the next person specializes in Thai omelet with crab, and the next person specializes in fish ball noodle soup. It's a bunch of different things and it's a really fun way to eat."
The search for new ideas
The idea of importing popular cuisine from other markets and serving it as take-out isn't new to the hotel. Cosmopolitan already has two successful examples.
"We saw the success of Eggslut and Milk Bar and wanted to expand on that," says Patrick Nichols, Cosmo's senior vice president of strategy and business development. So he and his team began traveling the country in search of local favorites that were "crave-able," and could be made fresh in under five minutes.
In Nashville, they found hot chicken, a spicy take on traditional Southern fried chicken that Hattie B's offers in sandwiches, on plates and as tenders with six levels of heat.
Hot chicken sandwich by Hattie B's at The Cosmopolitan of Las Vegas in Las Vegas
"It's been in Nashville since the '50s or maybe even before that," co-owner Nick Bishop Jr. says. "But it's really turned into our culinary offering to the world."
Portland's Lardo offers something more familiar: sandwiches. But classically trained chef Rick Gencarelli impressed Portland foodies by approaching them with a fine-dining sensibility.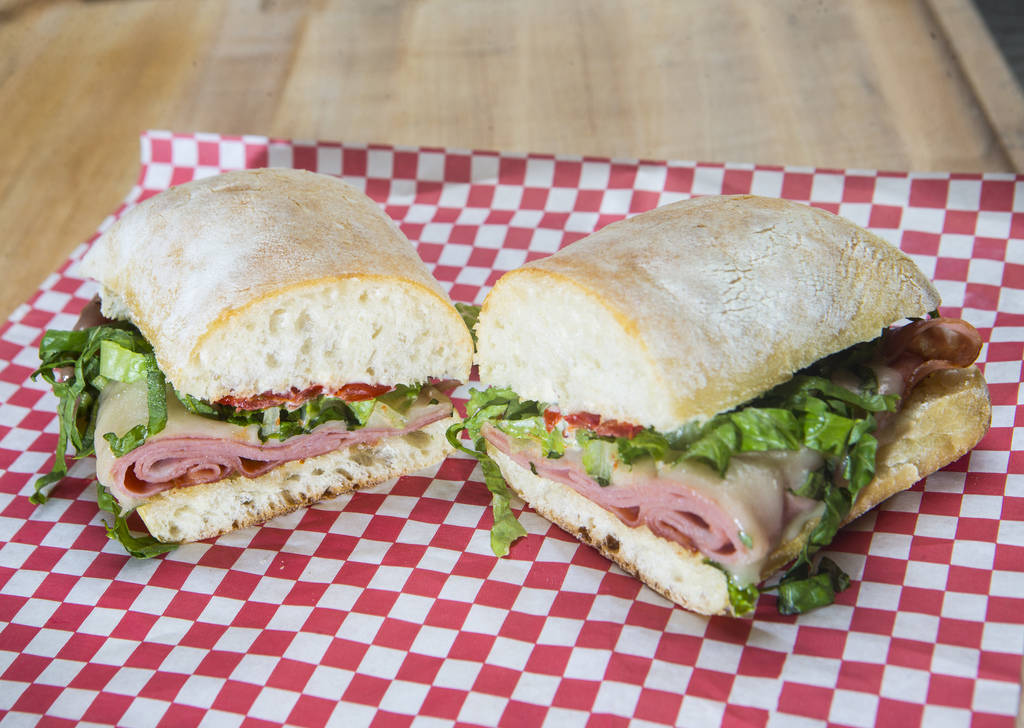 Grilled mortadella sandwich by Lardo at The Cosmopolitan of Las Vegas
"Things were balanced, and there were textural contrasts. And we toasted the bread so that it was better than a regular sandwich. We tried to elevate it, but without making it too fancy."
From New Orleans, Nichols brought in District: Donuts. Sliders. Brew. And the Cosmo team's sole original concept, Tekka Bar, offers Japanese flair. New York City's Ghost Donkey will open later this year, adding Mexican food, tequila and mezcal to the mix.
Offerings from District: Donuts. Sliders. Brew
The home team
Re-creating several menus worth of regional favorites in Las Vegas is the job of a team of chefs and cooks, overseen by Block 16's executive chef John Courtney. A veteran of several local restaurants, including Carson Kitchen and RM Seafood, he says at this job he takes "zero liberties" with interpretations.
"This is exact carbon copies of what the ownership wants," he explains.
That means importing signature ingredients, including a creole sausage from New Orleans and 50-gallon drums of blue fish sauce from Thailand. But ingredients only go so far.
"Brian Morris at Hattie B's preaches about love and the ability to create this food that warms your soul. That doesn't just come from a recipe. It comes from time and technique and learning from the culture of the people in that area."
To understand that about each of the restaurants at Block 16, Courtney traveled to each city to see how dishes are made. In the months since he's returned, his mission has been to "teach that (culture) to the commissary cooks and the cooks down on the line and have them feel that same sense of pride."
It may take a few visits to see how well he did with each import. Of course guests could experience them faster by visiting with a large group and sharing. More than any single dish or restaurant, Nichols says, that's Block 16's real appeal.
"It's being able to bring a big group of people in, and have a diverse experience."
The schedule
District: Donuts. Sliders. Brew.
6 a.m. to 10 p.m. Sunday through Thursday; 6 a.m. to midnight Friday and Saturday
Hattie B's Hot Chicken
11 a.m. to 10 p.m. Sunday through Thursday; 11 a.m. to 4 a.m. Friday and Saturday
Tekka Bar
11 a.m. to 10 p.m. Sunday through Thursday; 11 a.m. to 4 a.m. Friday and Saturday
Lardo
11 a.m. to 10 p.m. Sunday through Thursday; 11 a.m. to 4 a.m. Friday and Saturday
Pok Pok Wing
11 a.m. to 10 p.m. Sunday through Thursday; 11 a.m. to 4 a.m. Friday and Saturday
Ghost Donkey
Opening this fall
Contact Al Mancini at amancini @reviewjournal.com. Follow @AlManciniVegas on Twitter.