Cafe Lola serves avocado toast in a pretty cafe in Las Vegas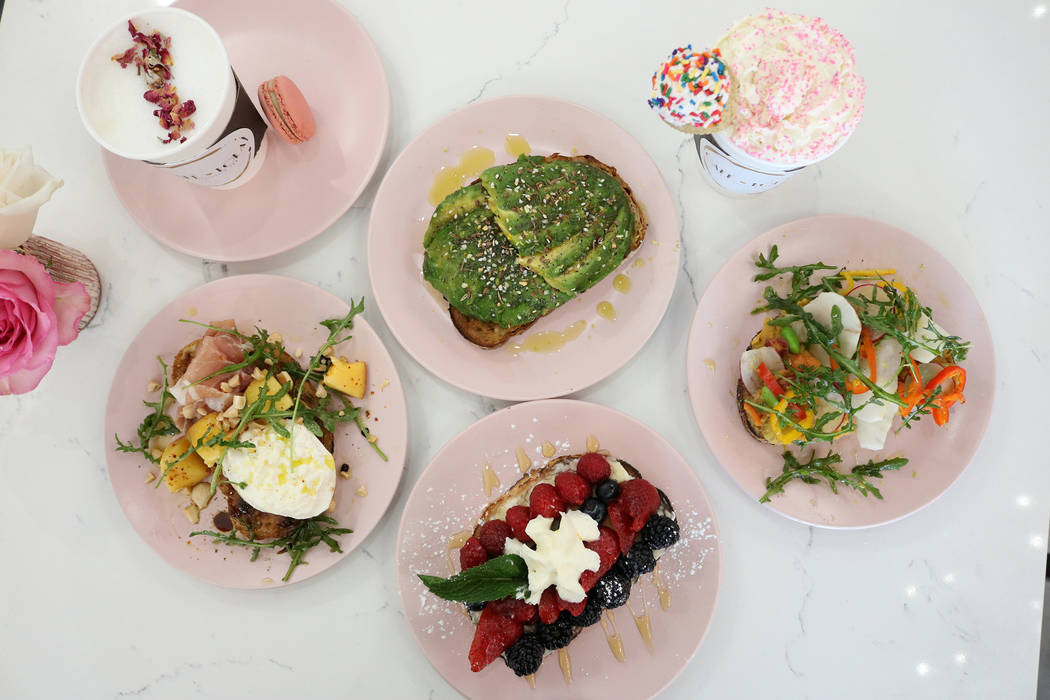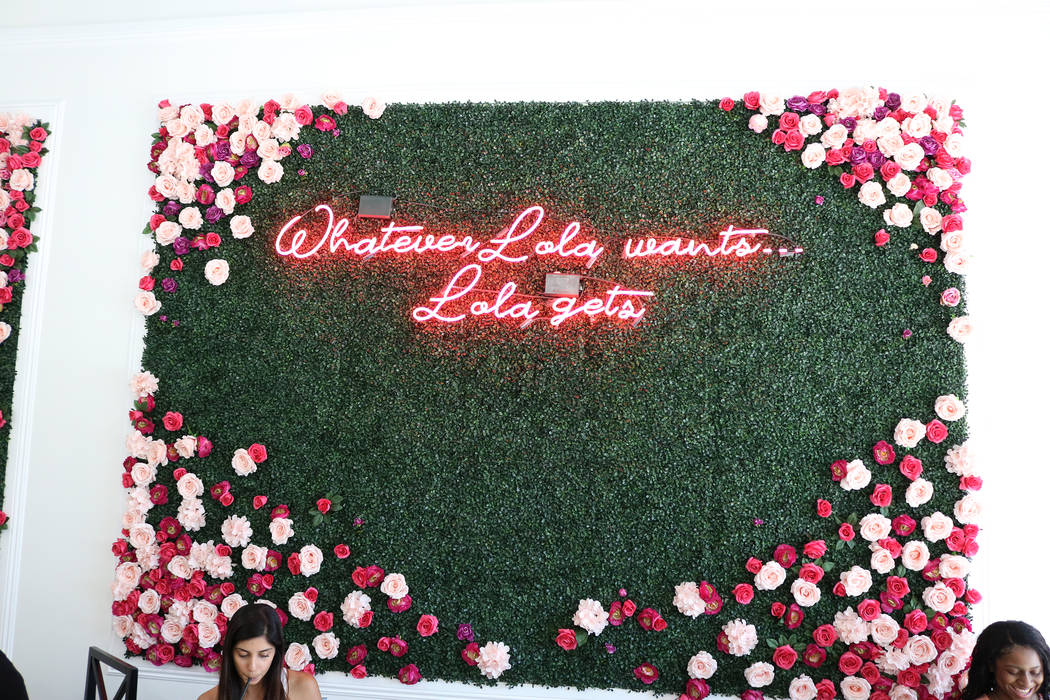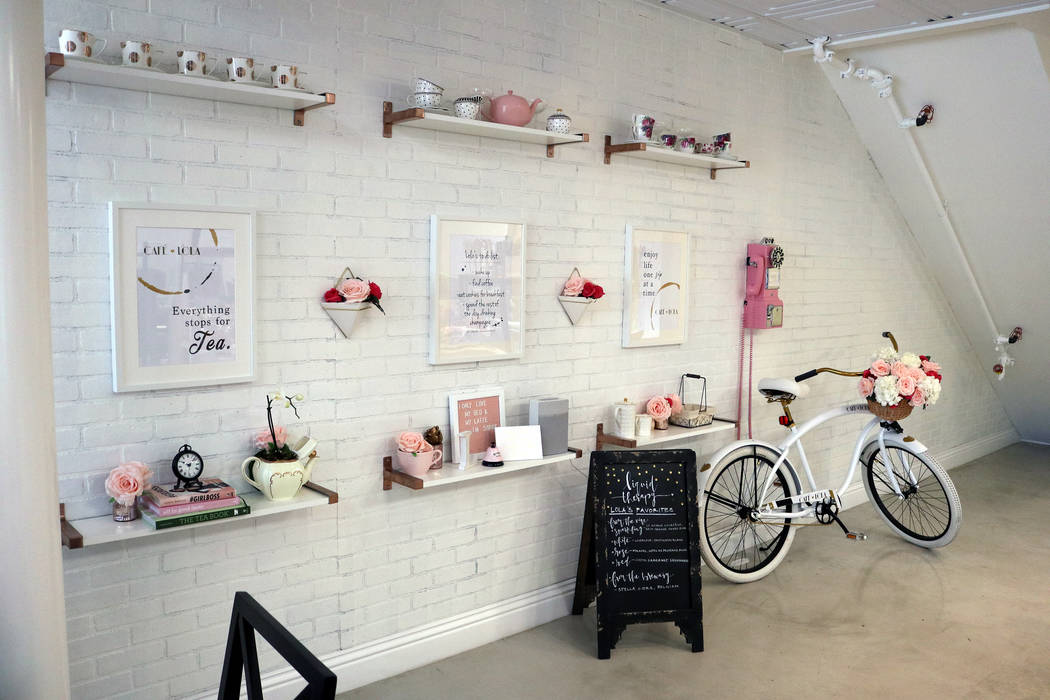 It's light, pink and airy — much like the mini cupcake on the rim of a coffee cup or an afternoon glass of bubbly rosé.
Cafe Lola feels like the dreamy kind of cafe in which a group of girlfriends could sit around a table and nosh on avocado toasts and sugary lattes. And if that's the impression you get, it's by design.
"Our inspiration is a chic European coffee shop," co-owner Lin Jerome says. "We wanted something light, airy and fun where our friends would feel comfortable."
Cafe Lola opened May 12 in Summerlin with a uniquely feminine feel. The walls are decorated with pink flowers. Marble tables are bookended by a pink sofa and a photo-ready nook replete complete with a bicycle, bookshelves and retro-style corded phone — all pink.
Jerome discovered something missing in Las Vegas' coffee shop scene when she and co-owner Alexandra Lourdes were launching their other business, the Refined Agency. "We were working out of coffee shops and found that many in Las Vegas look the same. They're all dim and they have leather couches and there's more of a masculine vibe. We wanted a twist on that with a more feminine feel."
The feminine vibe stretches beyond the decor to the kitchen. Signature drinks include the cupcake latte, flavored with cupcake syrup and topped with a mini sprinkled cupcake. Lola's signature vanilla rose latte is brewed with rose oolong looseleaf tea and rosewater. It's topped with a sprinkle of rose petals and served alongside a rose macaron.
Dishes are predominantly toasts and light bites. Many of the options are vegan or vegetarian and can be made gluten-free.
Co-owner Steve Jerome wanted the menu to reflect the light feel of the cafe. "This was more about playing to that female demographic." Steve Jerome considered creating healthier options like the Secret Garden, a toast with a house-made white bean spread and topped with root vegetables. "And we have avocado toast," Jerome says. "But we also wanted more interesting vegan and vegetarian options too."
Other menu items include the Berry Delicious toast — a combination of honey and mascarpone cheese with mixed berries and the off-menu Burrata and Prosciutto toast made with fig jam and nectarine.
The name Lola is close to two of Cafe Lola's four owners. It is the name of Lin Jerome's mother and Lourdes' dog. "It's a name that we both love and it's very feminine sounding so it was a perfect fit," Jerome says.
Many of the design elements came from Lin Jerome's interest in interior design.
"Get dressed up when you come here," Steve Jerome advises. "You'll want to take a lot of pictures."
Contact Janna Karel at jkarel@reviewjournal.com. Follow @jannainprogress on Twitter.