Durango Resort reveals high-end Mexican restaurant, lavish pool
Updated March 14, 2023 - 7:51 pm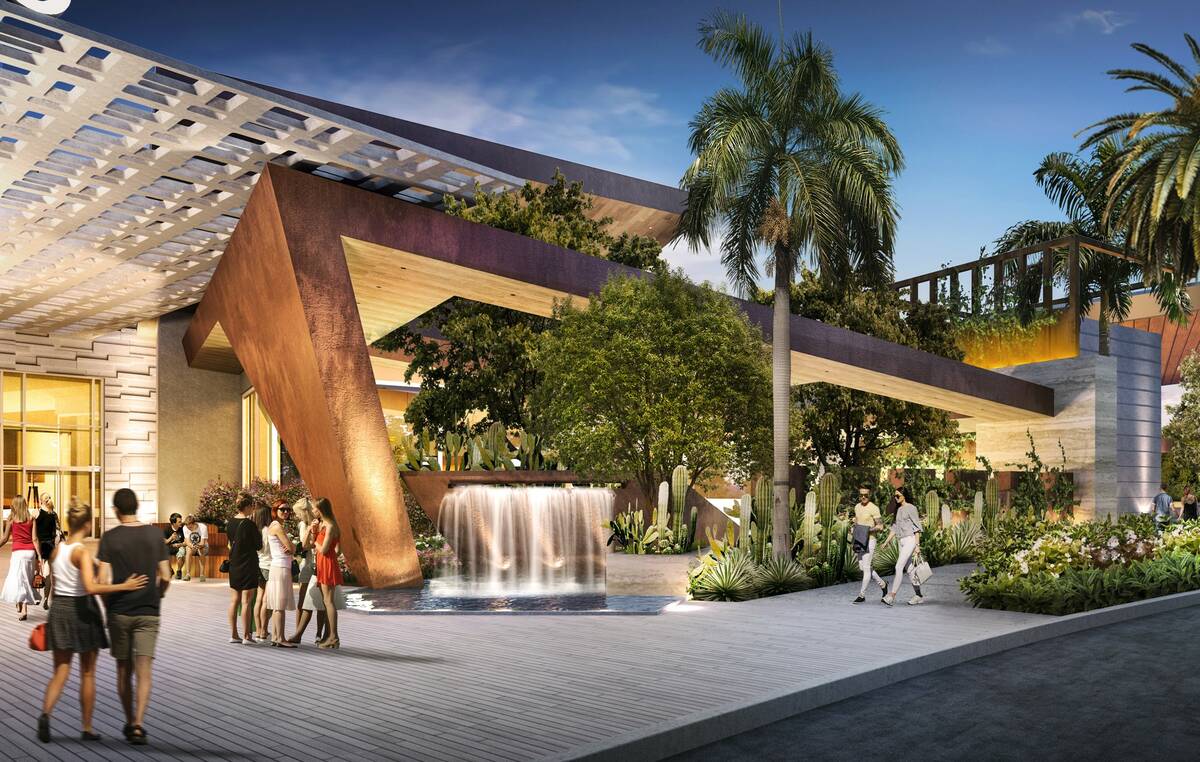 Things are Clique-ing into place at the $750 million Durango Casino taking shape in southwest Las Vegas.
Three concepts — a Mexican restaurant, a cocktail lounge, and a pool retreat — are being created by Clique Hospitality at the resort, the Review-Journal has exclusively learned. Clique's portfolio includes nearly two dozen nightlife and dining properties across Vegas and San Diego.
Mijo Modern Mexican Restaurant explores coastal Mexican cooking with meats, whole fish, elevated street foods and desserts. Tequila experts, called catadores, guide guests through a tequila and mezcal program that includes tequila lockers. Mijo encompasses several rooms inspired by the natural beauty of Mexico, as well as a lushly planted terrace.
Bel-Aire Lounge anchors the main floor of Durango Casino, offering a vibrant mix of modern furnishings accented with brass and gold, DJs spinning vinyl records and live performances of pop, rock, hip-hop and indie music. Craft cocktails and sweet and savory small plates add to the vibe.
Bel-Aire Backyard features a pool ringed by towering palms; pool chairs, daybeds and private cabanas for lounging; and a large menu of eats and sips for the sun from a pool restaurant.
Strip experiences, off the Strip
Andy Masi, founder of Clique Hospitality, said the concepts are squarely aimed at residents.
"We are full-fledged focused on the locals, the neighborhood, specifically the Southwest and people living around Durango. It's an incredible neighborhood."
And there was no diluting the concepts because the resort isn't on the Strip.
"More and more, people want to experience what you get on the Strip but around the corner," Masi said. "What's been offered on the Strip for years is now getting embedded in the neighborhoods."
Word of the new restaurant, lounge and pool follow the announcement in February of Eat Your Heart Out, a 25,000-square-foot food hall at the property combining 11 food and drink outlets, dine-in and counter seating, and a roomy terrace.
Durango Casino, a Station Casinos project, is scheduled to open in the second half of 2023. Mijo restaurant and Bel-Aire Lounge are planned to debut this fall, with Bel-Aire Backyard launching in late spring 2024.
For more information, visit mijomexican.com, belaireloungelv.com, belairebackyardlv.com and cliquehospitality.com.
Contact Johnathan L. Wright at jwright@reviewjournal.com. Follow @ItsJLW on Twitter.