Evel Pie to celebrate award by offering free pizza next week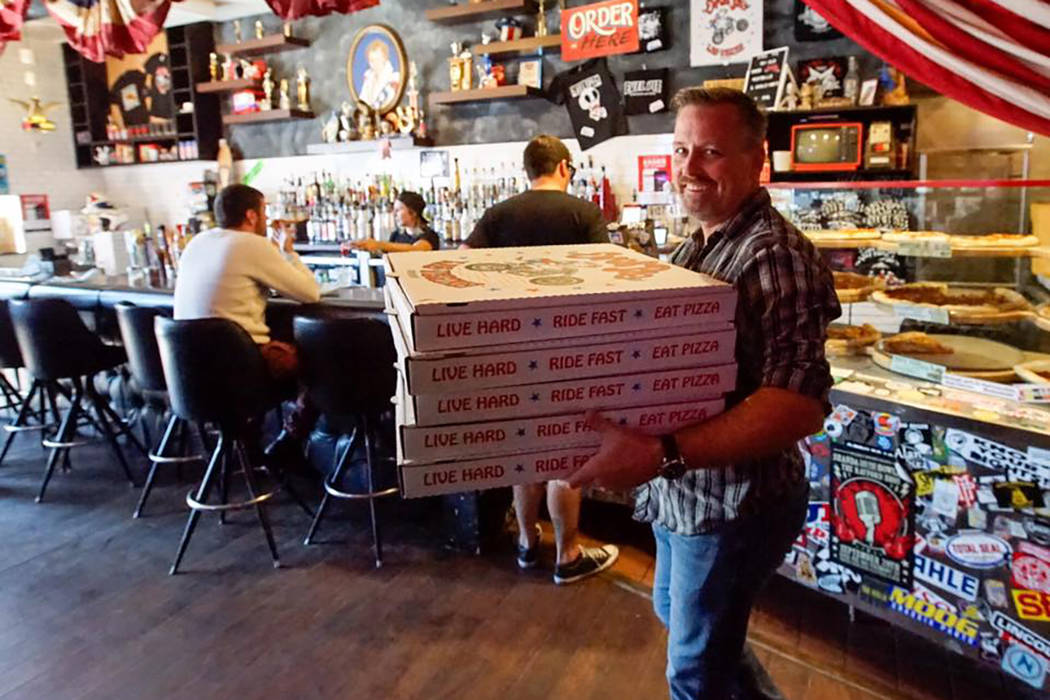 Evel Pie will celebrate its recent Silver State Award for Best Restaurant — Pizza on Monday with, what else, free pizza. According to a post on partner Branden Powers' Facebook page, the free food will be available from 8 to 9 p.m. He's also enlisted Joe Esposito to perform his song "You're The Best," from the 1984 film "The Karate Kid," during the celebration.
The Silver State Culinary Awards were handed out on September 6. A full list of winners can be found on the Silver State Awards Facebook page.
Contact Al Mancini at amancini@reviewjournal.com. Follow @AlManciniVegas on Twitter.