Famed chef splits from partner to focus on Strip restaurants
Updated March 21, 2023 - 11:39 am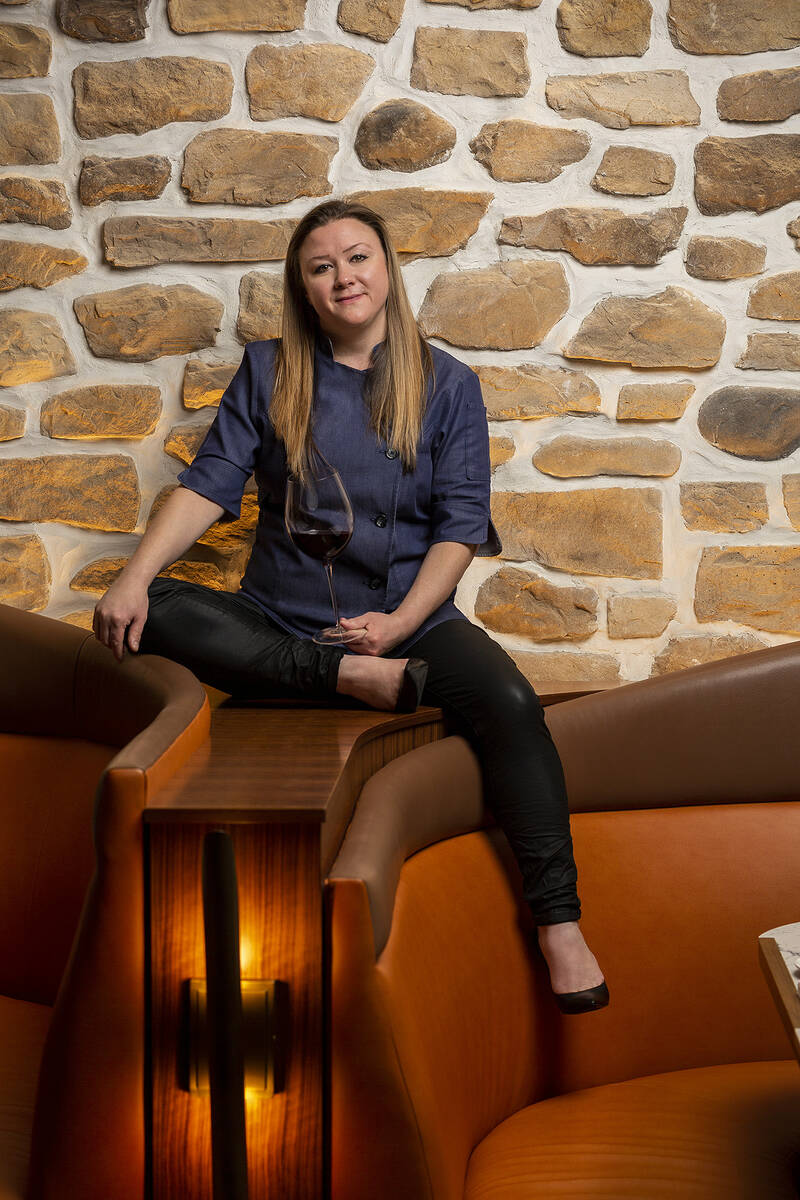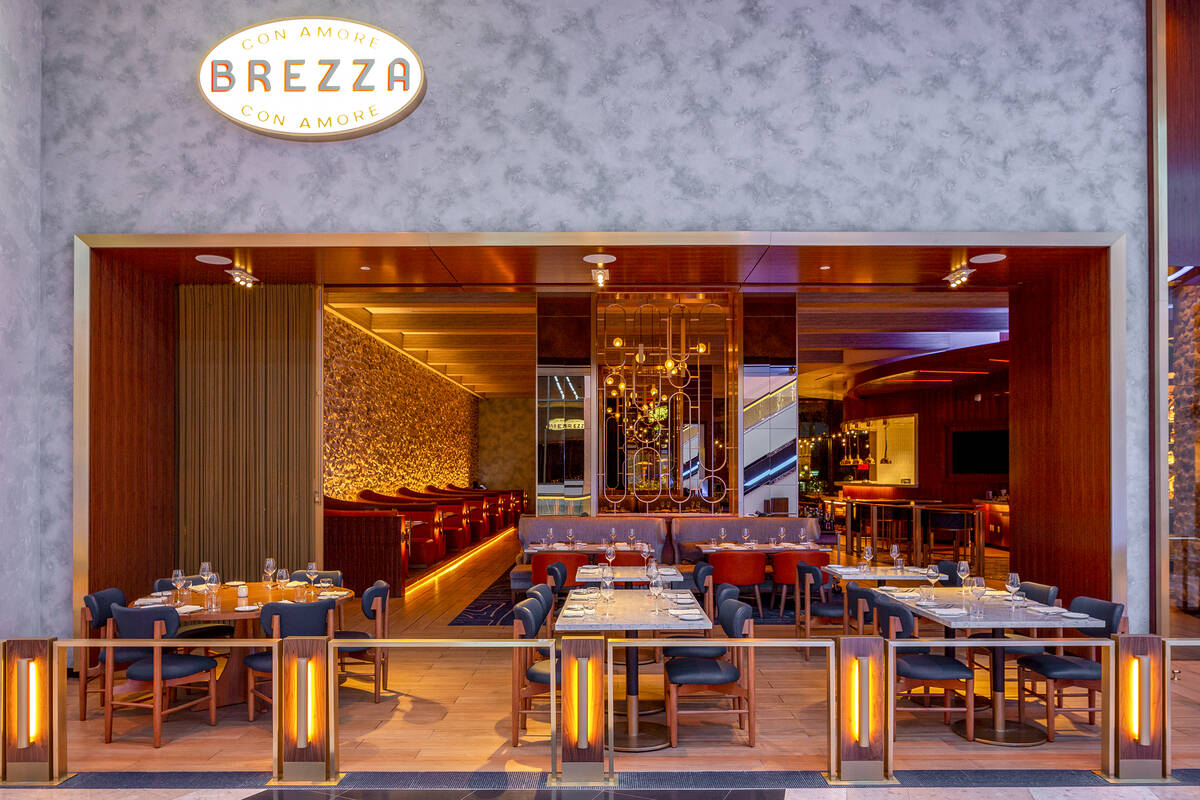 Nicole Brisson, the celebrated chef behind Brezza and Bar Zazu in Resorts World on the Strip, has parted ways with her former culinary partner, Jason Rocheleau, and with their Amari restaurant taking shape in the UnCommons development in southwest Las Vegas.
Rocheleau, likewise, has left Brezza and Bar Zazu, which he created with Brisson, but he remains with Amari and is leading the project.
In a discussion with the Review-Journal, Brisson offered her take on the splituation: Rocheleau, the chef said, has decided to focus on building a restaurant group anchored by Amari, while she has opted to concentrate on improvements to the Strip restaurants.
"I think we've separated for the right reasons," Brisson said. Rocheleau, for his part, said in a statement: "My passion is in developing new projects, and along with ownership and our team, I am currently focused on debuting Amari at UnCommons this spring."
Brisson has been joined at Resorts World by another big name in Vegas food and drink: Rob Moore, the onetime executive chef of Prime Steakhouse in Bellagio and, most recent, the chef-owner of Rosa Ristorante in Henderson (he officially left Rosa last month).
Moore, first recruited as a consultant, is now director of operations for Brezza and Bar Zazu, trading the kitchen for slim-fit suits by Zara.
"I'm getting older, the body doesn't respond like it used to, the wear and tear, it was time for a change," Moore said. "I've always been very business-focused to begin with. I'm doing the same thing here, just in a bigger capacity. This is the prize."
High-level personnel shifts and shuffles are nothing new in the restaurant business, of course, especially on the Strip. What is somewhat unusual: insiders like Brisson and Moore agreeing to speak candidly, beyond culinary circles, about the developments.
Their discussion with the Review-Journal took place against a backdrop of changes at Brezza and Bar Zazu, which opened in June and December 2021, respectively, to wide acclaim for their food, cocktails and style. But success requires vigilance, and a willingness to evolve, Brisson said.
"This is an animal, a beast. It doesn't stop."
Finding $1 million in savings
Brezza grossed more than $10 million in 2022, Brisson said.
"It was never not a success. I had more business than I could handle," including catering a private jet service out of Zazu. "We just think it could be more of a success."
To that end, after Moore joined the team in January, he performed an audit of vendors, human resources, the health plan, salaries, hiring and more. "What we were spending money on, where we could spend it better," he said. "When I came on, there wasn't any front-of-house leadership."
The chef said she's also begun hitting the spreadsheets.
"When we opened during COVID, we were short-staffed, I had my head in the trenches, and I was on the line every night. Now, I'm more involved in the finances." The audit, she added, had already identified $1 million in savings.
New in the restaurant and bar
Moore has brought fresh eyes to more than operations, in ways small and large.
Table votives at Brezza are new. Banquette cushions soon will be — diners sink too low. New tables, kitchen equipment, plateware, glassware, art to brighten walls (and to dampen sound), a patio remodel — "You name it, every detail in the restaurant, we're looking at," Moore said. "You've got to ask: 'Why do we do this?' If you don't have a good answer, you change it."
Revamped staff training is underway at Brezza. Lunch and dinner are served daily, and the return of brunch is planned for late spring.
At Bar Zazu, a new executive sous chef has come aboard, a new general manager was promoted from within, new menus are being mocked up, live entertainment is being developed and additions to the famed digital paintings are being considered.
Brisson also wants to get to work on her line of dry-aged steaks and pasta sauces. "I want to sell my Bolognese," she said. "I can call it Nicolognese."
A 20-year history
Brisson said she and Moore have known each other for about two decades. When Brisson was culinary director of B&B Ristorante and its sister spots in The Venetian, and when Moore was executive chef at Prime Steakhouse, they shared several line cooks in common. On his days off, Moore added, B&B was a favorite place to hang out.
And working together on the next chapters of Brezza and Bar Zazu, they said, has come at the right time, as each emerges from a significant parting in their professional lives.
Contact Johnathan L. Wright at jwright@reviewjournal.com. Follow @ItsJLW on Twitter.