Firefly Tapas opens a new location 1 mile from the Strip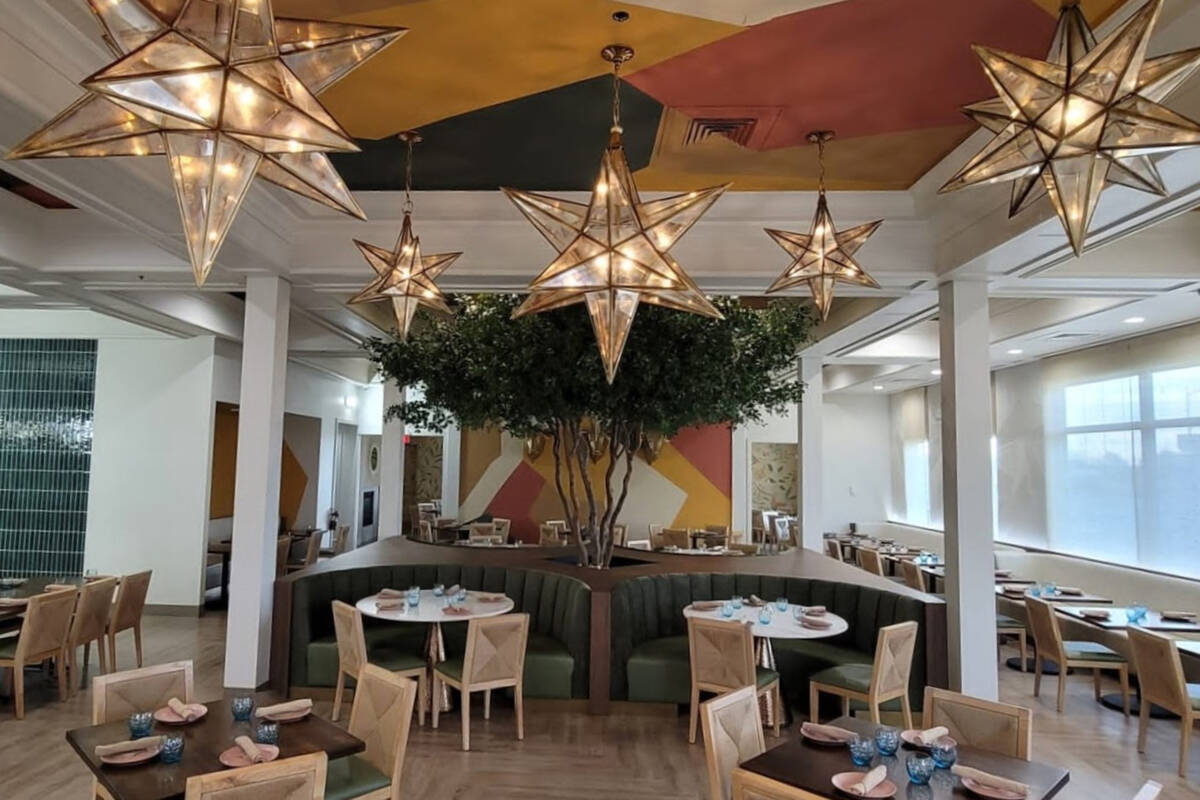 The paella has gone around the block.
Firefly Tapas Kitchen & Bar, the popular restaurant inspired by Spanish small plates, has moved from its digs on Paradise Road to a space on Hughes Center Drive that also faces East Flamingo Road, a trip south and west of less than half a mile.
A billboard-style sign on Flamingo and a smaller sign on Hughes Center announce that Firefly is now occupying what once housed a Claim Jumper and McCormick & Schick's, one mile from the Las Vegas Strip.
Diners will find Firefly favorites on the menu: spicy beef salad, shrimp tempura, Firefly fish sticks, chocolate cherry bread pudding, plus tapas, of course. They'll also find new dishes such as golden beet carpaccio salad, braised bravas chicken, and cod with lemon, tomato, garlic, herbs and butter baked in a parchment parcel.
Firefly is serving breakfast, lunch and dinner daily in the 10,000-square-foot space with a bar and several dining areas. From 3 to 8 p.m. March 24, the restaurant is hosting a grand opening party with live music, a flamenco show, tapas and what the restaurant is calling its version of the Running of the Bulls.
Firefly is at 335 Hughes Center Drive. Hours are 9 a.m. to 11 p.m. Sunday through Thursday and 9 a.m. to midnight Friday and Saturday. The restaurant continues to operate its southwest Las Vegas location on South Buffalo Drive. Visit fireflylv.com.
Contact Johnathan L. Wright at jwright@reviewjournal.com. Follow @ItsJLW on Twitter.