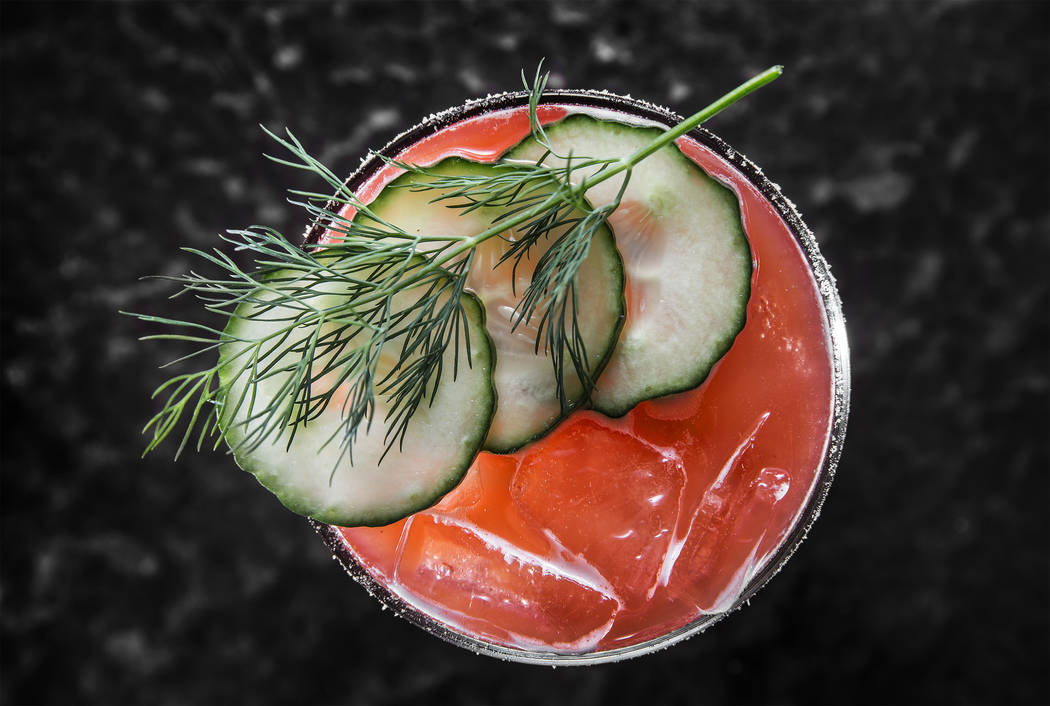 Holsteins' new Game Day Brunch menu offers the Dill Weed cocktail, a take on a bloody caesar, or Clamato-based bloody mary. Despite the combination of aggressive ingredients, the cucumber vodka base smooths everything over, a perfect way to ease back into drinking for morning revelers still recovering from the night before.
Ingredients
■ 1 1/2 ounces Effen Cucumber vodka
■ 1 1/2 ounces Clamato juice
■ 3/4 ounce lime juice
■ 3/4 ounce pickle juice
■ 1 bar spoon horseradish
Garnish
■ salt
■ 3 cucumber slices
■ 1 sprig dill
Directions
Mix liquids together. Stir in horseradish. Shake with ice. Strain into salt-rimmed glass. Garnish with cucumber and dill.