How Table 34's new owners made tough choices to save Henderson dining institution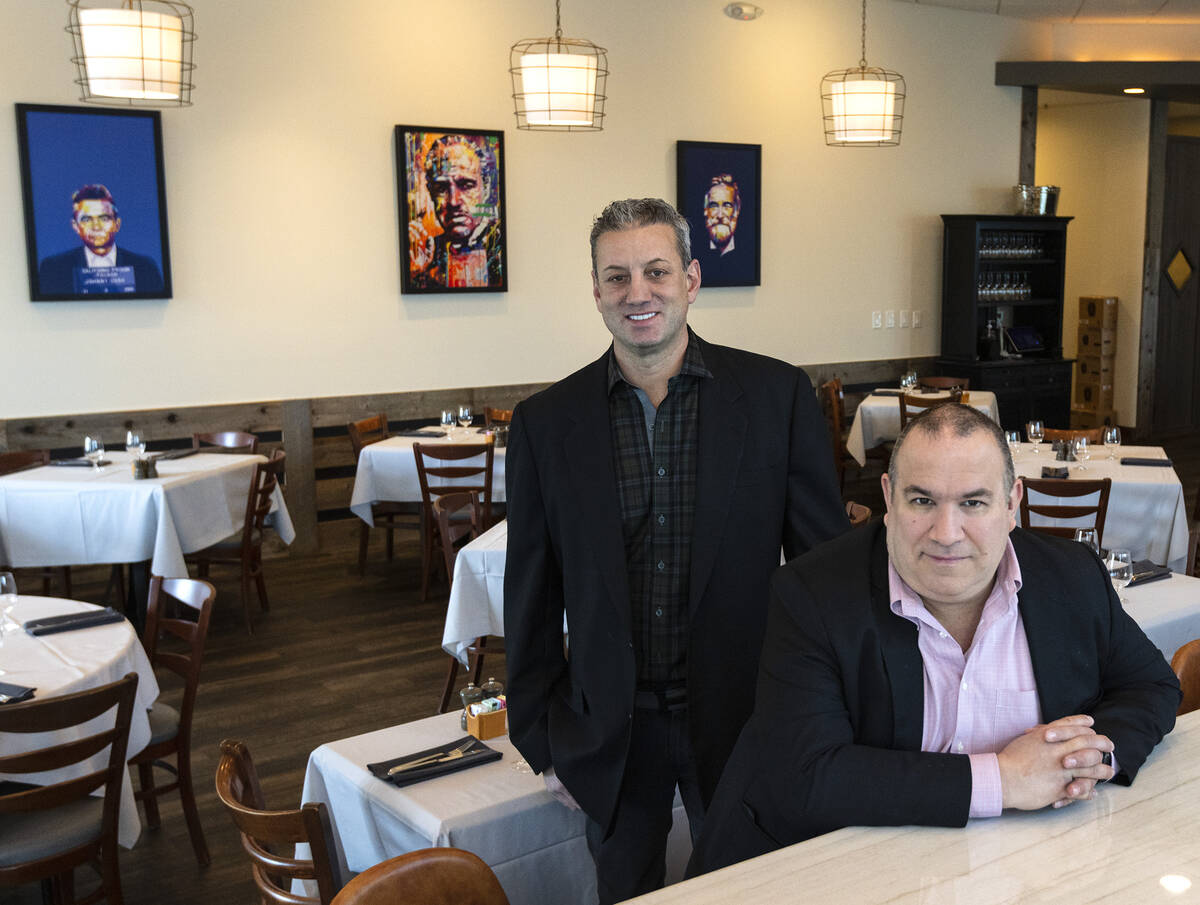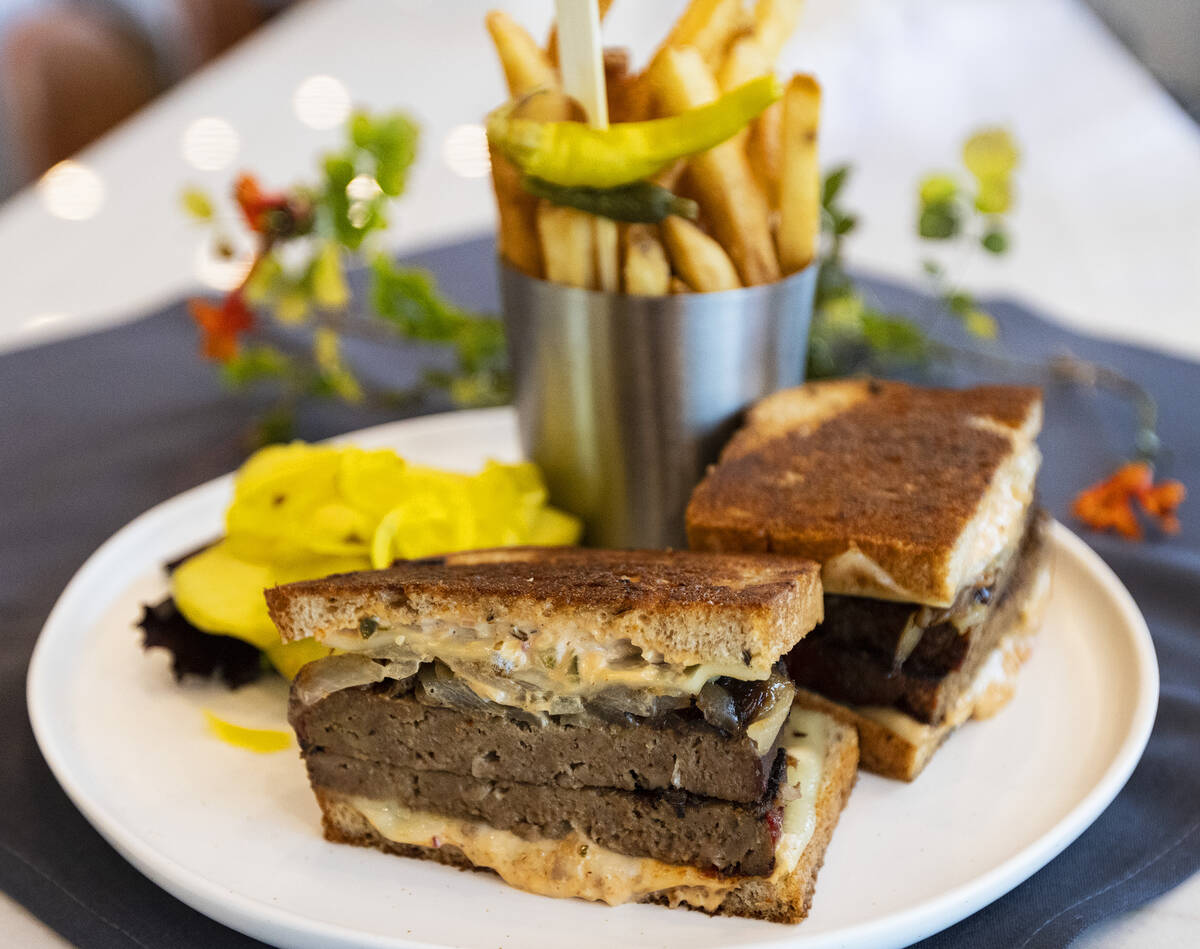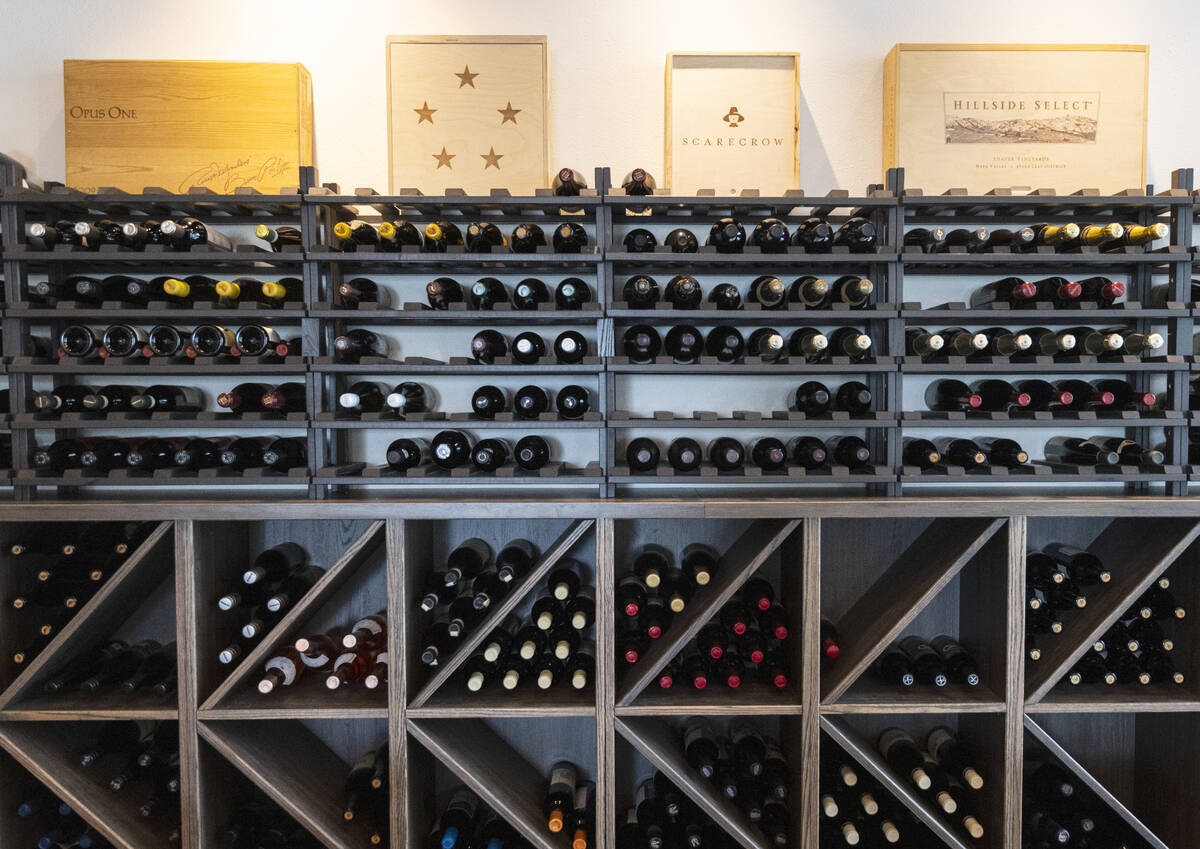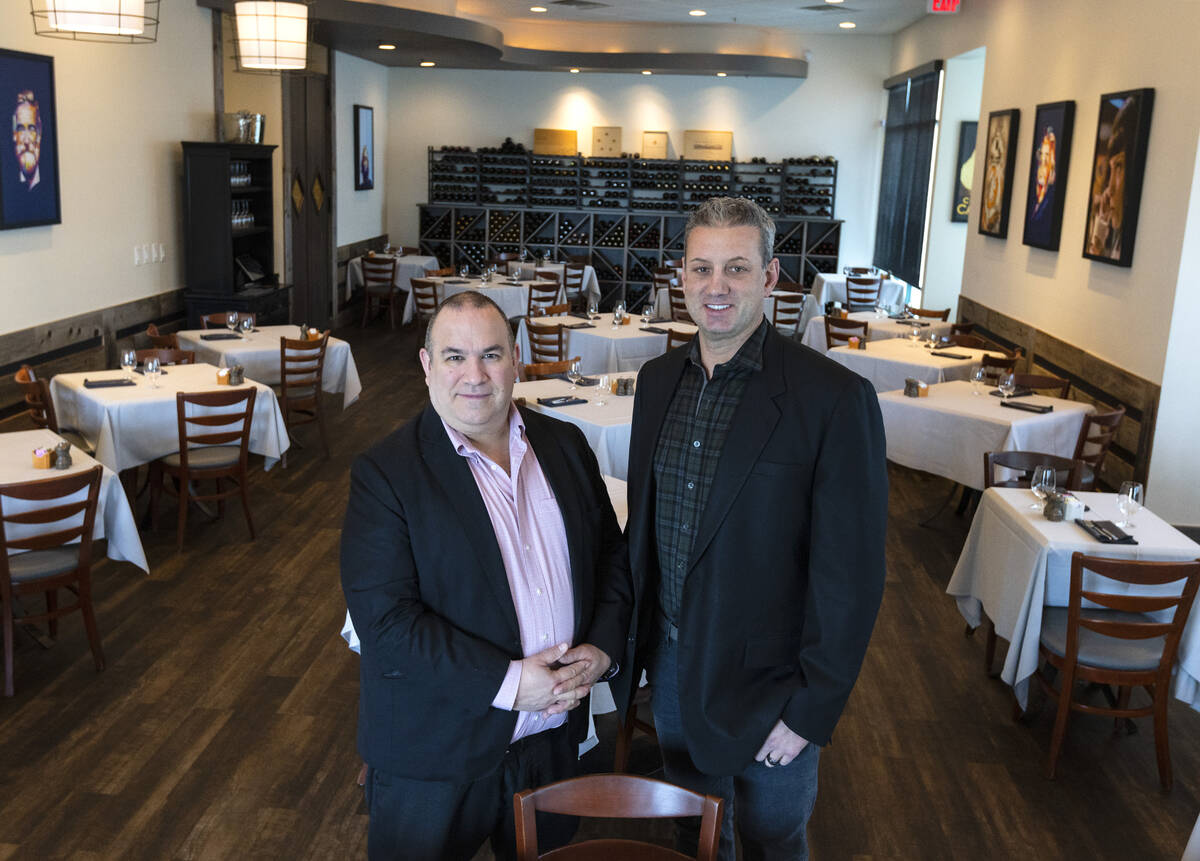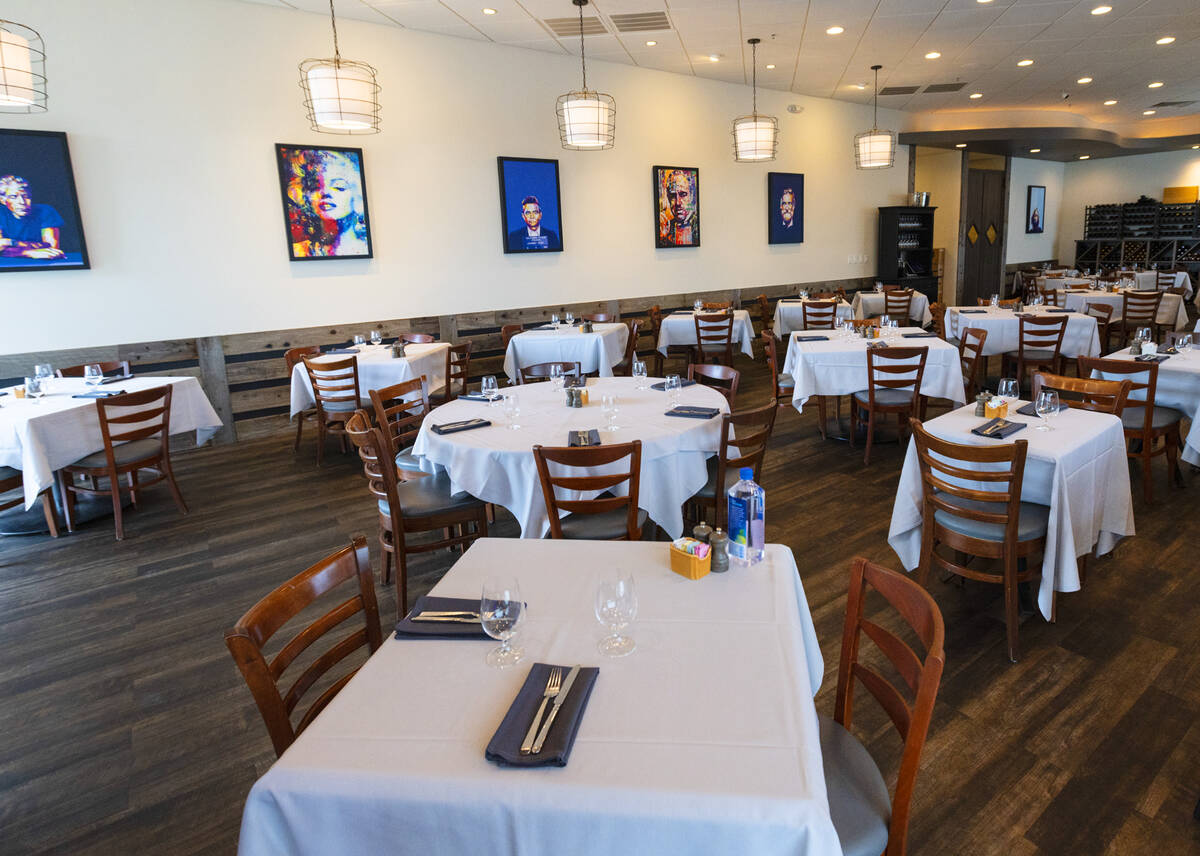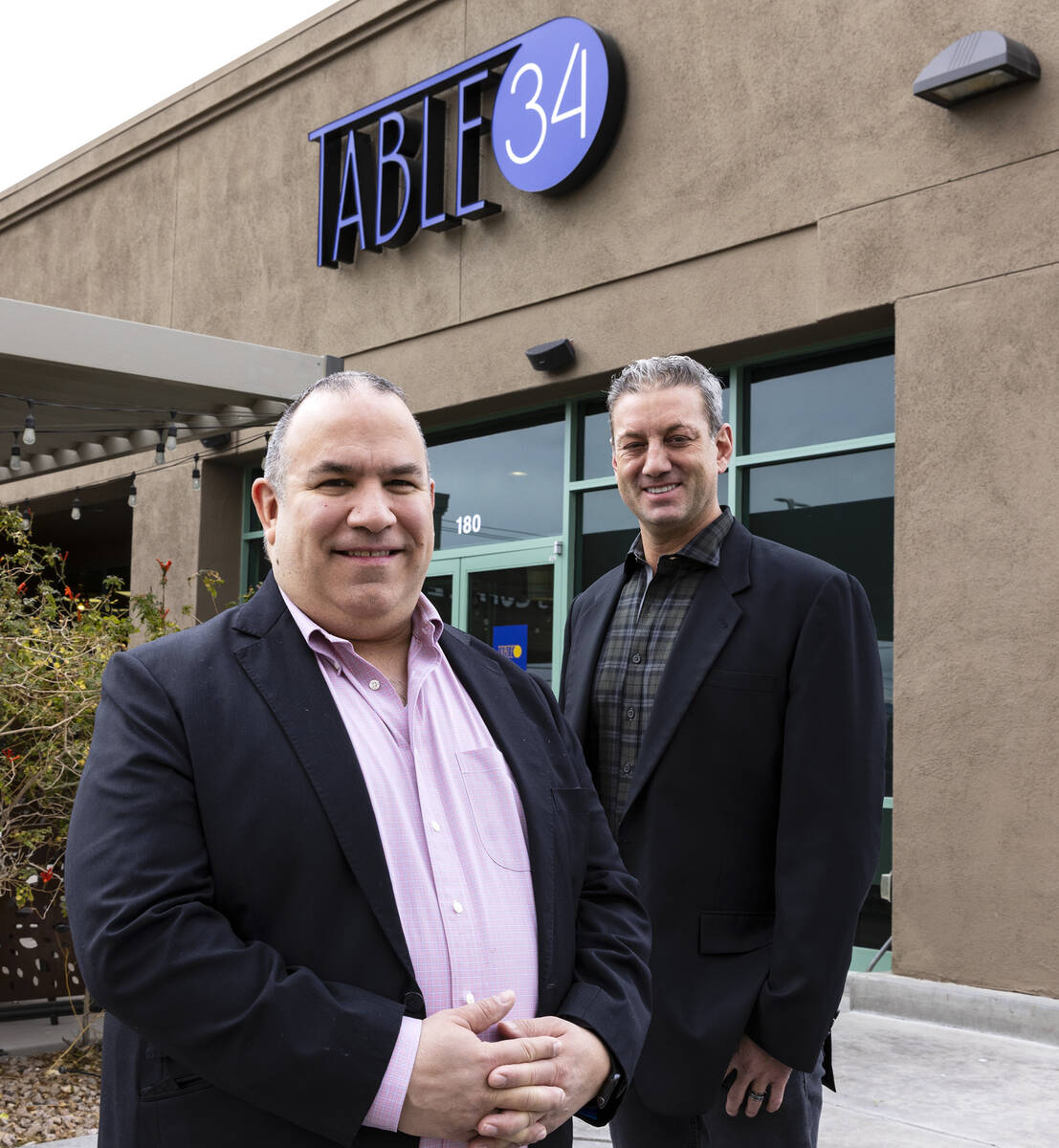 For buyers of a restaurant, especially an institution, especially a fine dining institution, especially a fine dining institution in the Las Vegas Valley lying off the Strip (without built-in visitors), longtime customers can be boon and bane.
Regulars account for an outsize share of revenue. But regulars often think of a restaurant as theirs, in a way. Regulars become accustomed to certain dishes, prepared by certain people, served by certain others. Regulars sustain a restaurant; they can also make it challenging for the restaurant to evolve.
And so it was in June 2022, when Evan Glusman (whose family owns Piero's) and Constantin Alexander, principals of Batch Hospitality, closed on their purchase of Table 34 in Henderson. The restaurant had had the same owners for nearly 20 years. It was a mainstay of business dining, admired for its consistency but also needing a refresh.
"We considered buying and stripping it, but we decided to keep it as Table 34. It had good street cred and a good long-standing customer base," Alexander said.
And that base presented challenges: "Some of the customers were fearful. They were comfortable with the previous owners. They were apprehensive what the new guys were going to do," Glusman said.
What the new guys have done is replace 90 percent of the old menu, which they said had not substantially changed in years. They've introduced wine and craft cocktail programs. They've significantly remodeled the faςade, terrace and interior. All while balancing the need to reassure regulars with the need to attract new diners.
"I don't think the restaurant had evolved," Alexander said. "We knew we had to make these changes or it would die. Some people are still not jiving with it, but that's on us to explain and to get new customers. Our focus now is giving the full experience."
Hello branzino, so long beet salad
Executive chef Joe Valdez helms the kitchen at Table 34, named for the power table at two restaurants at which one of the former owners had worked. The new roster of modern American cooking includes several dishes that have become popular, the owners said.
There's a meatloaf patty melt at lunch. A 6-ounce crab cake (5 ounces of meat) with rémoulade and a frazzle of frisée. Walleye, a freshwater fish native to the Northern U.S. and Canada, is available every couple of weeks; chef Valdez endows it with a pretzel crust. A pork chop, fat left on, marinates in Anchor Steam beer. Branzino (the fish of the moment in Vegas) appears as a special.
Lamb chops with romesco, on the other hand, initially stumbled; the dish has redeemed itself with a coat of pretzels and honey Dijon.
A handful of favorites remain from the old menu — a Reuben, a tuna melt, the peanut butter torte — but other favorites have been given the heave-ho, like the beet salad, the mac and cheese, and the ribs with watermelon and coleslaw.
"We took some flak for it," Glusman said of the menu overhaul. "We've had people who haven't come back." But the changes have also attracted other diners, he said, with about 20 percent new at lunch and about 50 percent at dinner.
The service staff, many of whom have worked for years at Table 34, have been essential, Glusman added. "They have been the biggest ambassadors to the guests."
Cocktails, wines, happy hour
Craft cocktails issue from the back bar, now amply stocked by the new administration. The Vesper, among the classics, convenes gin, vodka and Lillet Blanc. A Purple Butterfly, a specialty pour, stars Empress 1908 Indigo Gin backed by vine peach liqueur, cane sugar and lemon. More than 70 whiskeys are on offer.
The wine list encompasses more than 140 selections, with wines by the glass, a selection of 375-milliliter "little bottles" (one good deal: a $45 split of Nicolas Feuillatte Réserve Champagne), and a nicely edited cohort of domestic and international whites and reds that moves beyond the usual names. Chablis, offbeat pinot, a lusty U.S. red? Table 34 has you covered.
During happy hour Tuesdays through Fridays, there are $7 wines by the glass, $8 classic cocktails and $8 dishes like Basque fries, pepperoni and spicy shrimp flatbread and a prosciutto sandwich swiped with tomato jam.
More Table 34s on the way?
A custom-built wine rack in the Table 34 dining room holds 600 bottles. The rack is part of an extensive renovation that ranged from new lighting and kitchen doors to leather chairs for high top tables, new floors (adios, orange), and repainting the Tuscan-ish red and yellow walls.
Colorful prints of Kobe Bryant, Anthony Bourdain, Uma Thurman, Vito Corleone, BB-8 and others brighten the dining room. The Table 34 project cost about $500,000, according to the new owners.
"It's cheaper than building a place," Glusman said. "We have a completely different restaurant for $500,000. We're very happy with what we've done. I could see another Table 34 in the northwest, Centennial Hills, Skye Canyon, even Mountain's Edge. I think this is a brand we could do elsewhere."
Contact Johnathan L. Wright at jwright@reviewjournal.com. Follow @ItsJLW on Twitter.