Las Vegas entertainment venues show range of city's chefs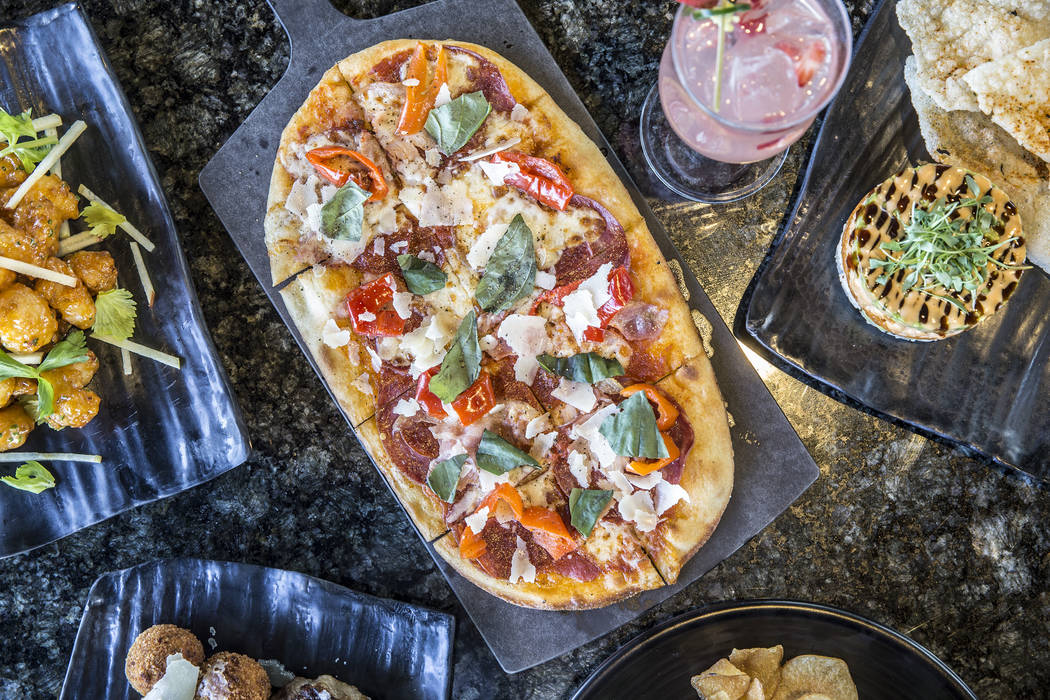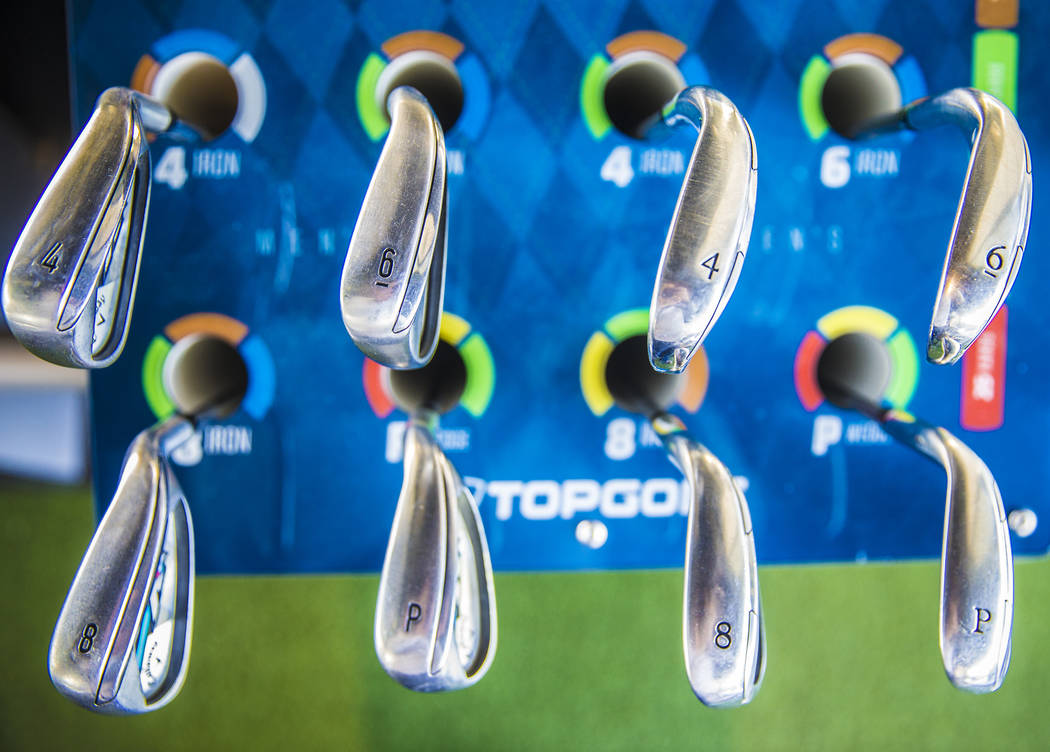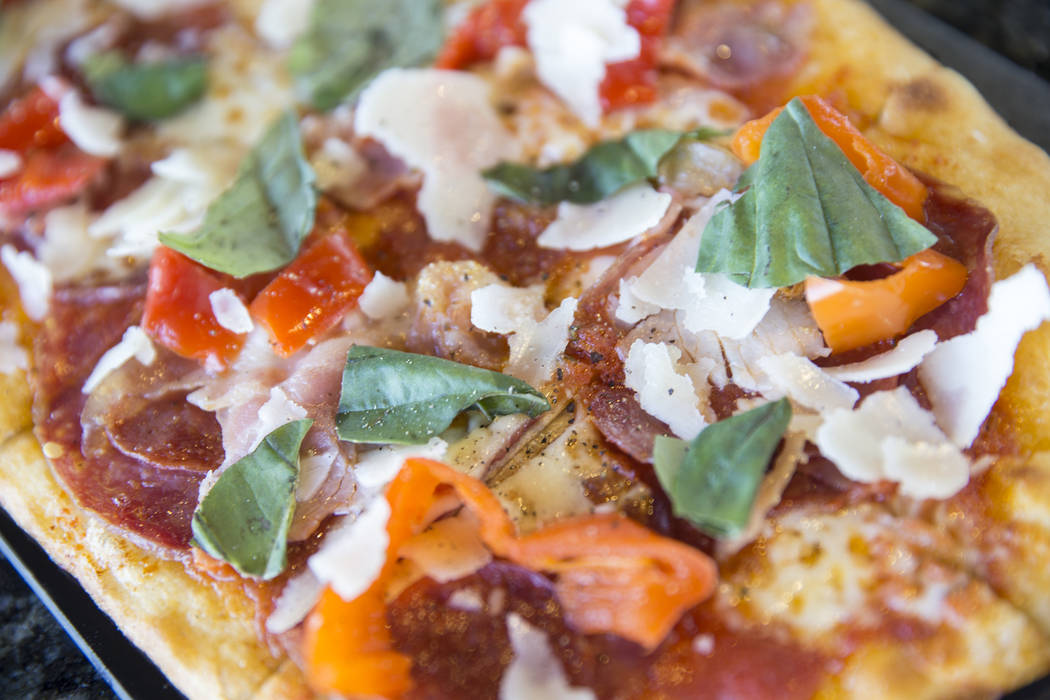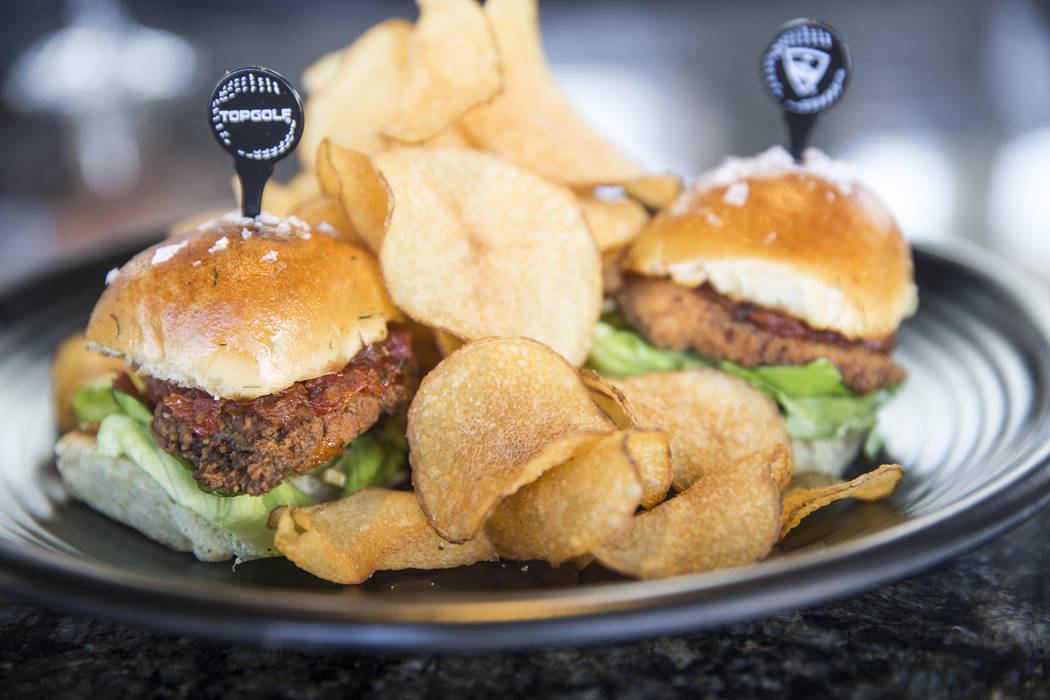 One establishment's dinner options include a Tuscan flatbread with goat and ricotta cheese and 12-hour braised short rib and red velvet cake. Another tempts diners with fried chicken from New York's famed Blue Ribbon chain and Brooklyn-style egg creams. The third has crispy rock shrimp, gourmet salumi and a grilled New York strip steak with potato croquettes.
When deciding between these three hot Las Vegas spots, however, menus probably won't be as important as whether you want to take in a movie, bowl a few frames, catch your favorite band or practice your swing.
These are some of the dining options at downtown's Eclipse Theaters, Brooklyn Bowl at The Linq and the high-tech driving range complex Topgolf.
Tourists spend more, on average, on food and drink than on shopping, entertainment and sightseeing combined. So it's not surprising that entertainment venues want to keep customers in-house when they get hungry. To do that, however, they need to offer something more than traditional concession stand popcorn, hot dogs and nachos.
"I think there's more of a demand for excellence," explains Chris Vaughn, executive chef for the multimillion-dollar Topgolf complex behind MGM Grand. "And that draws some (industries) out of the backgrounds they've had in the past, to do something different."
Chefs who know show biz
Great food starts with great chefs. And in that ego-driven field, it can be tough to find people comfortable with serving a supporting role to another attraction. Fortunately, the chefs at the three venues considered here all have experience in the entertainment world.
Grilled New York strip steak with twice-baked potato croquettes and baby arugula at Topgolf Las Vegas. Benjamin Hager Las Vegas Review-Journal
Brooklyn Bowl's Dermot Driscoll, for example, cooked at Seattle hotels and resorts during the '80s, as well as for the Washington State Convention Center. But before taking his current position, he spent 14 years as a regional chef for the House of Blues chain. And he's proud to make concerts a better experience for both fans and the musicians.
"The bands really dig it when we take care of them," he says proudly. "And sometimes you actually realize that they put on a better show if they're super-happy with the food."
Similarly, Vaughn spent time cooking for rock 'n' roll chef Kerry Simon's many superstar devotees at the Hard Rock Hotel and the Palms. And while Eclipse Theaters' Bobby Neese has worked at award-winning restaurants such as Guy Savoy, Bradley Ogden and Alize, his most recent job was at The Smith Center for the Performing Arts, feeding well-heeled patrons of the arts more concerned with the Philharmonic than phyllo dough.
Finger foods from scratch
The one change all three chefs had to make to their cooking came after realizing that most people would be eating with their hands.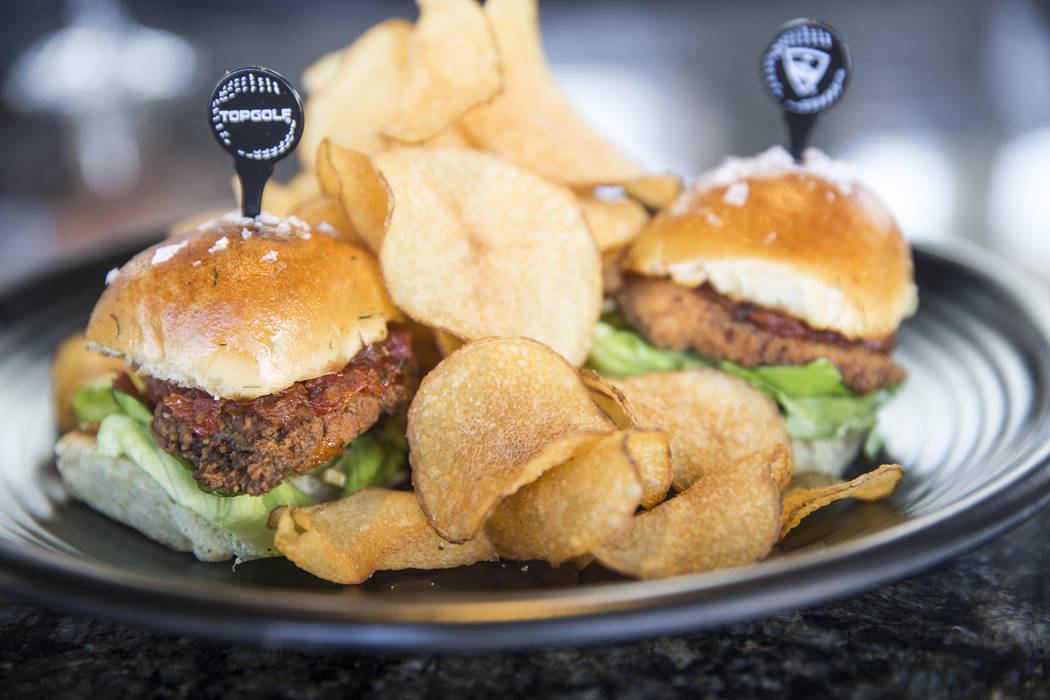 Crispy sea bass sliders with cottage dill rolls, remoulade, tomato jam, butter sauce and salt and vinegar chips at Topgolf Las Vegas. Benjamin Hager Las Vegas Review-Journal
"Our approach as a team is to make it easy for the guests to eat those dishes without having knives and forks," Neese says. "That's why we've done it in the smaller plate options … so things are more finger-food style."
"Items that are easy to share are the best," Vaughn says. "And with the golf clubs, (we need) things that aren't too messy."
"A lot of apps, sliders, corn on the cob," Driscoll says of the Brooklyn Bowl menu. "Things that are easy with one hand, and people could have a cocktail in the other. Or they could bowl with one and eat with one."
But while they may have to reduce the size of their offerings, all three are adamant about not sacrificing quality.
"Everything is made in house — down to the mayonnaise," Driscoll insists. "It really is (important), and we make sure to let people know that."
His team has even found a way to take its nationally renowned fried chicken, from Brooklyn Bowl's food partner Blue Ribbon, and make a gluten-free variety by importing gluten-free matzo from Israel.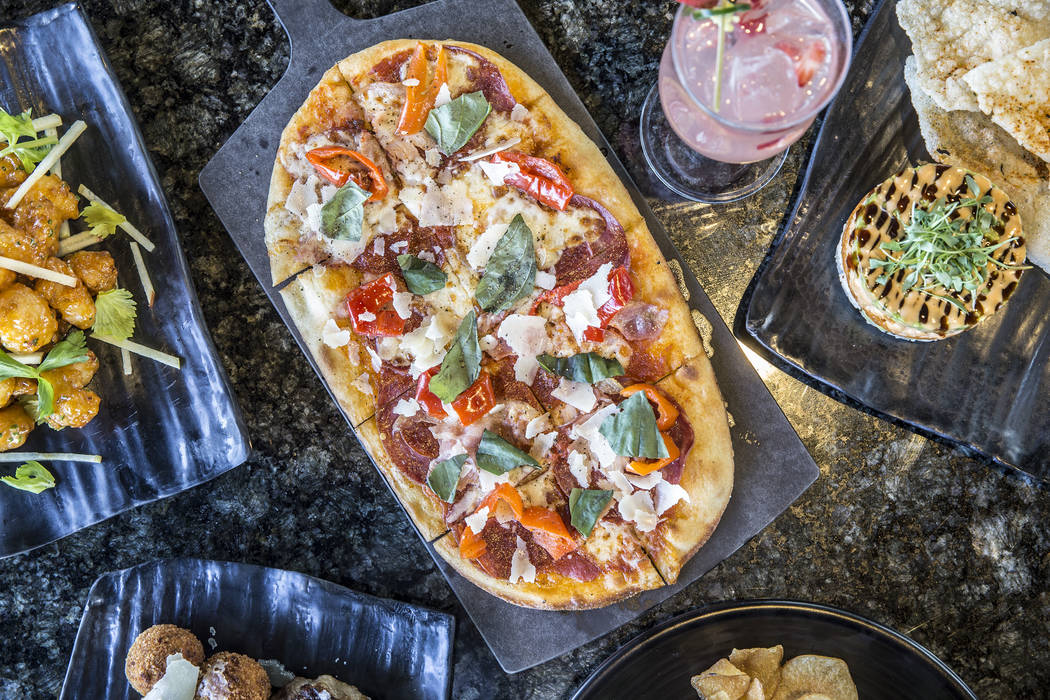 Crispy rock shrimp, left, salumi flatbread, strawberry jalapeo margarita and spicy tuna & crab stack at Topgolf Las Vegas. Benjamin Hager Las Vegas Review-Journal
Despite the fact most of his customers have their eyes fixed on the silver screen, Neese refuses to compromise on the visual impact of his dishes.
"Even though you're getting it in the dark, in the theater, I'm going to make it as beautiful as I can," he says. "Because just being a chef, that presentation means a lot to me."
With an attitude like that, it's no wonder many are forgoing "dinner and a movie" for "dinner at the movie." Don't be surprised if more entertainment venues follow suit.
Contact Al Mancini at amancini@reviewjournal.com. Follow @AlManciniVegas on Twitter.
Classic favorites
Chefs at Brooklyn Bowl, Eclipse Theaters and Topgolf pride themselves on individual creations, but they all offer these staples: wings, sliders and flatbreads or pizzas. Each chef adds his own spin.
Wings
Brooklyn Bowl: One variety — fried
Eclipse: Crispy chicken lollipops in sweet Thai chili sauce
Topgolf: Two styles, various flavors — Backyard wings (citrus-brined, smoked and grilled with garlic vinaigrette) and Topgolf wings (mango habanero, Asian sesame, Buffalo or BBQ)
Sliders
Brooklyn Bowl: One variety — BBQ pork
Eclipse: Six varieties — Hickory smoked BBQ chicken, BBQ pulled pork, slow roasted short rib, Maine lobster roll, wagyu burger and chicken pesto
Topgolf: Two varieties — crispy sea bass and pulled pork
Flatbreads/Pizzas
Brooklyn Bowl: Two varieties — French bread pizzas, classic and San Gennaro (sausage and peppers)
Eclipse: Five flatbreads — Margherita, carnivore's delight (pepperoni, bacon and ham), Buffalo chicken, Tuscan beef short rib and Mediterranean (artichoke hearts, sundried tomatoes, Kalamata olives, arugula and San Marzano tomato)
Topgolf: Four flatbreads — Margherita, salumi (pepperoni, porchetta, soppressata and pickled peppers), chicken Boursin bacon and roasted garlic and ricotta