Lyfe Kitchen in Henderson closes, SkinnyFats to take space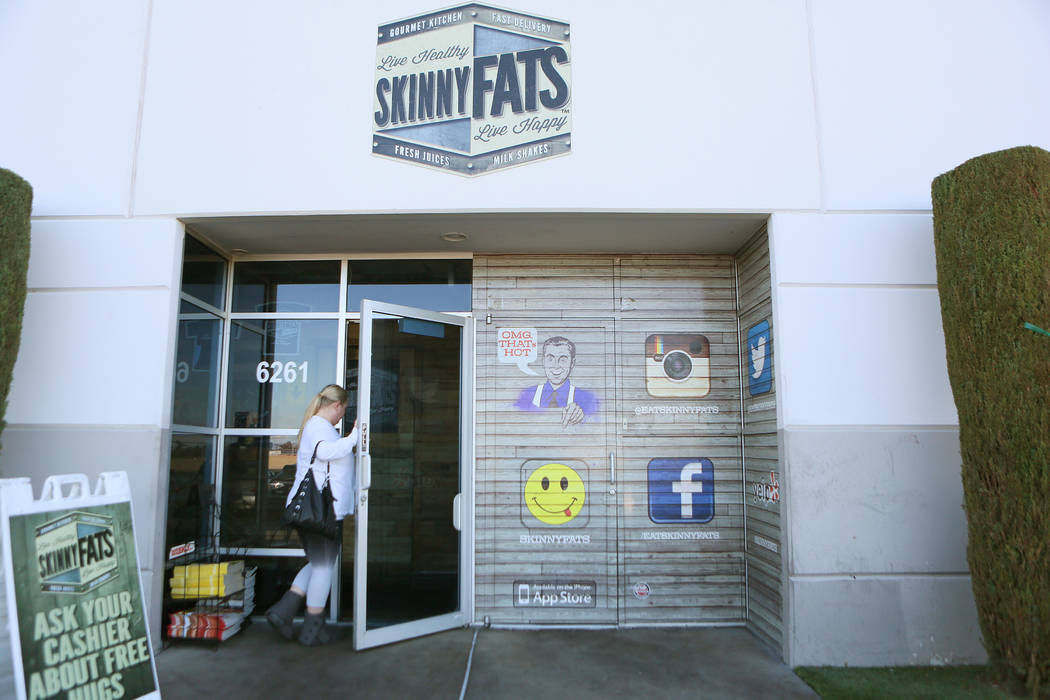 Lyfe Kitchen in Henderson closed its doors for good this week. The space at 140 S. Green Valley Parkway is being taken over by SkinnyFats, which will renovate with eyes on opening in July. That's just part of SkinnyFats' plans has for 2018; it's also working on another Henderson location on Stephanie Street near the Nevada Department of Motor Vehicles, preparing to nearly triple the size of the original Dean Martin Drive space and moving into Salt Lake City and Dallas in preparation for a nationwide rollout. The company also is preparing to ship the first batch of its Amazing Catchup line to Albertson's stores nationwide, with other sauces expected to follow. Plans for 2019 include a brewery and tap room adjacent to the Dean Martin Drive location, ahead of the Raiders' stadium opening nearby.
Patio coming to Raku
Chinatown's award-winning Japanese grill Raku is preparing to add patio seating on the side of the building. Look for the al fresco option to launch sometime next month.
Give it a name
What do you call a copper vessel that holds 60 gallons of moonshine and makes learning a lot more fun? The Mob Museum hopes you have an answer. The museum's new speakeasy, The Underground, is seeking a name for its copper-pot still, which is capable of churning out 250 750-ml jars of moonshine a week, and is offering a $100 bar tab and two-night stay at The El Cortez to the winner of a naming contest. Rules of the contest, which closes April 30, can be found at here.
Yearning for Hawaii?
Chef Scott Commings will shake up the format of his Culinary Roadtrip dinner series this Friday by hosting a Culinary Boat Trip on the Downtown Grand's Citrus Grand Pool Deck. The destination is Hawaii, and the meal will be an authentic luau with more than a dozen items on the menu. Tickets for the 7 p.m. party are $55, including paired cocktails. downtowngrand.com
Openings
Carl's Donuts, which originally opened in Las Vegas in the Wonder World variety store in 1966 and has continued its wholesale operation since, has re-launched its retail side at 3170 E. Sunset Road. On offer are classics, "fancy doughnuts" and pastries such as Kougin Amann, fruit danishes, cookies, muffins and brownies. Specialty doughnuts for April and May are creme brulee, toffee crunch and lemon shortbread. Hours are 6 a.m. to 2 p.m. daily.
Another Portion Control location has opened, at 2560 St. Rose Parkway in Henderson.
Sightings
Vegas Golden Knights players Deryk Engelland, Marc-Andre Fleury, Jonathan Marchessault, William Karlsson and Shea Theodore at Beauty & Essex at The Cosmopolitan of Las Vegas.
Have an item for Kitchen Confidante? Email hrinella @reviewjournal.com or amancini@reviewjournal.com.