New York's Cipriani to open on the Las Vegas Strip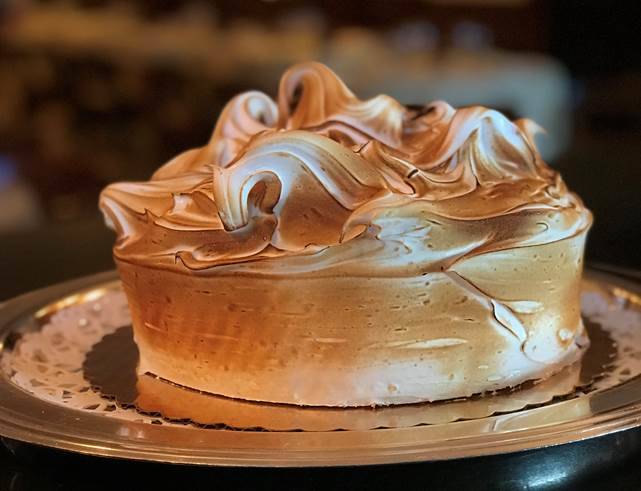 New York's Cipriani will open its doors in the new Wynn Plaza shopping complex on Nov. 9.
The Italian restaurant and bar has four locations in Manhattan as well as outposts in Dubai and Riyadh. But it traces its roots to Venice, Italy. It was there, in 1931, that Giuseppe Cipriani Sr. opened Harry's Bar.
Maggio Cipriani, the great-grandson of Giuseppe, says he's "extremely, extremely excited" about coming to our town.
"We have a lot of new projects in the pipeline, but Las Vegas is definitely one of the most interesting ones to come."
The restaurants have built their reputation on what the younger Cipriani said is "simple food that you would find in an Italian home." House specialties will include baked tagliolini with ham, calf's liver alla Veneziana and vanilla meringue cake. The family also boasts that it invented both the carpaccio appetizer and bellini cocktail, both of which trace their roots to Harry's.
Maggio Cipriani also said that the Las Vegas location will have some new items created just for Las Vegas. Some, such as pizza, fall at least somewhat within Cipriani's Italian tradition. But he also promises some "Japanese dishes" here.
The restaurant will be about 8,000 square feet with seating for 165 people, plus another 50 in a private dining room. Designed by Florentine architect Michele Bonan, the space will reportedly have a nautical feel thanks to glossy walnut and chrome accents and terrazzo floors.
Asked why they chose Wynn as their local partner, Cipriani called the resort the "the benchmark in our industry," citing its "world glamour and contemporary design."
Cipriani is expected to be part of a first wave of restaurants opening next month at Wynn Plaza.
Contact Al Mancini at amancini @reviewjournal.com. Follow @AlManciniVegas on Twitter.