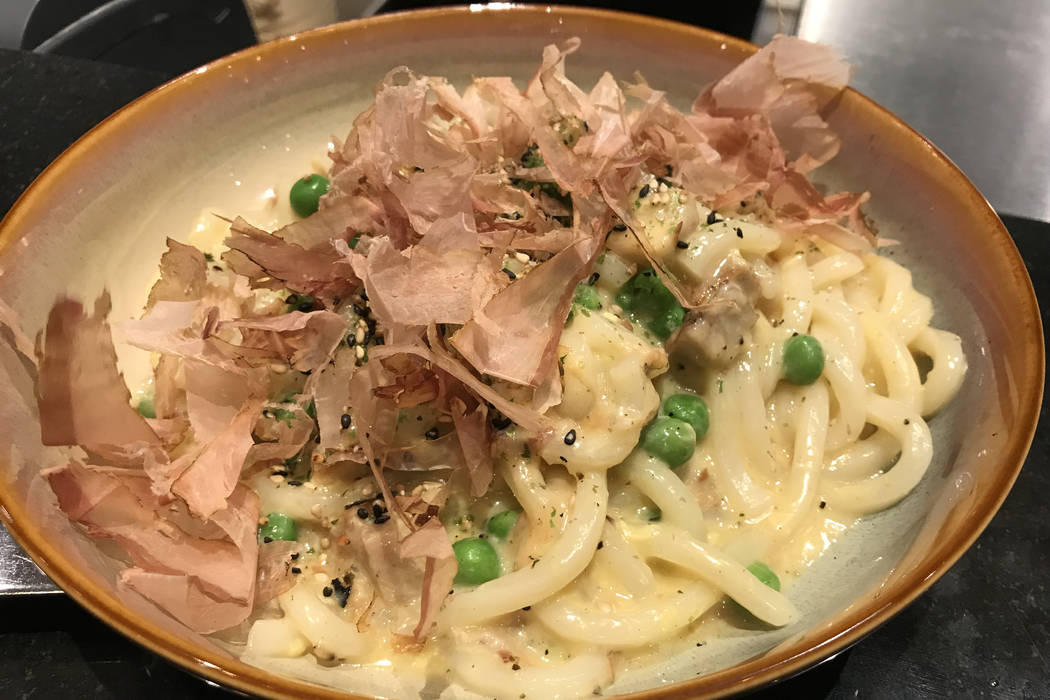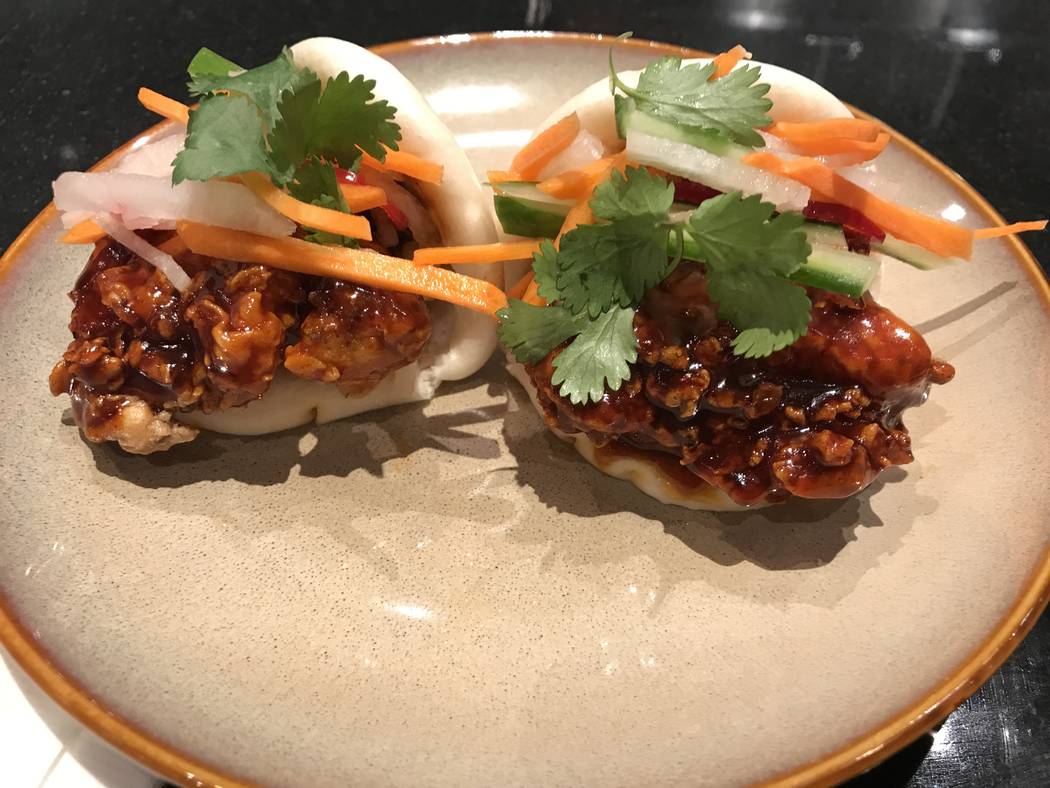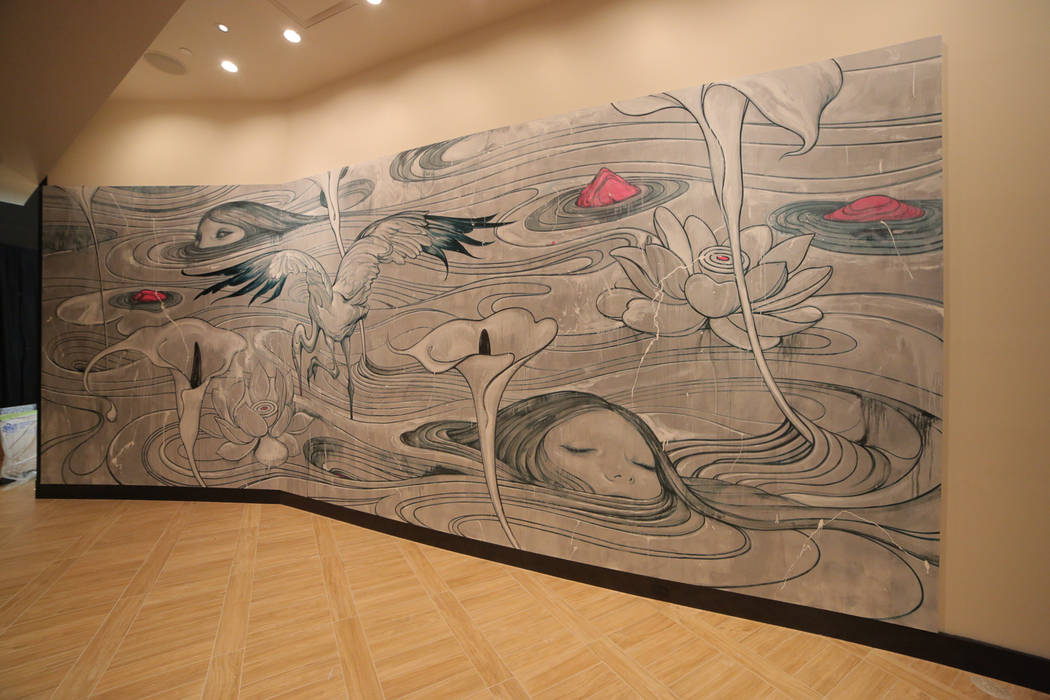 Visitors to the Palms will soon have another place to grab a bite in the midst of the resort's ongoing renovation process. It's an Asian-inspired noodle bar called Send Noodles located just west of the new A.Y.C.E. Buffet, and it will start serving customers on March 8.
Send Noodles, which only seats 34 patrons, will draw on Mandarin, Cantonese, Szechuan, Japanese, Korean and Thai influences, infusing them with modern international flare. That includes using udon noodles for carbonara, creating a ramen mac-and-cheese and spicing up buttermilk-fried broccoli with a truffle flavored spicy aioli. And while the menu includes a whole roasted duck for $34 and a Peking duck dinner for $48, the overwhelming majority of items fall into the $8 to $18 range.
The restaurant features dining at the noodle bar as well as tables in the small dining room. The décor includes murals by Taiwanese-American artist James Jean, who has done work for DC Comics, Atlantic Records and the film "The Shape of Water."
Send Noodles will be open for lunch and dinner from 11 a.m. until 11 p.m. Sunday through Thursday, and until midnight on weekends. As the ongoing renovations add more nightlife components to the resort, however, it could stay open later.
Send Noodles will join A.Y.C.E., Lucky Penny Café and Nove Italiano in the casino's restaurant lineup. (Palms Place also boasts the poolside Café 6.) New concepts from celebrity chefs Bobby Flay, Michael Symon, Chris Santos and Marc Vetri are also in the works, as is a new steakhouse concept from former N9NE chef Barry Dakake. Opening dates on all of those projects are still up in the air.
Contact Al Mancini at amancini @reviewjournal.com. Follow @AlManciniVegas on Twitter.