Ri Ra pastry chef unveils new dessert menu
Updated March 14, 2018 - 5:16 pm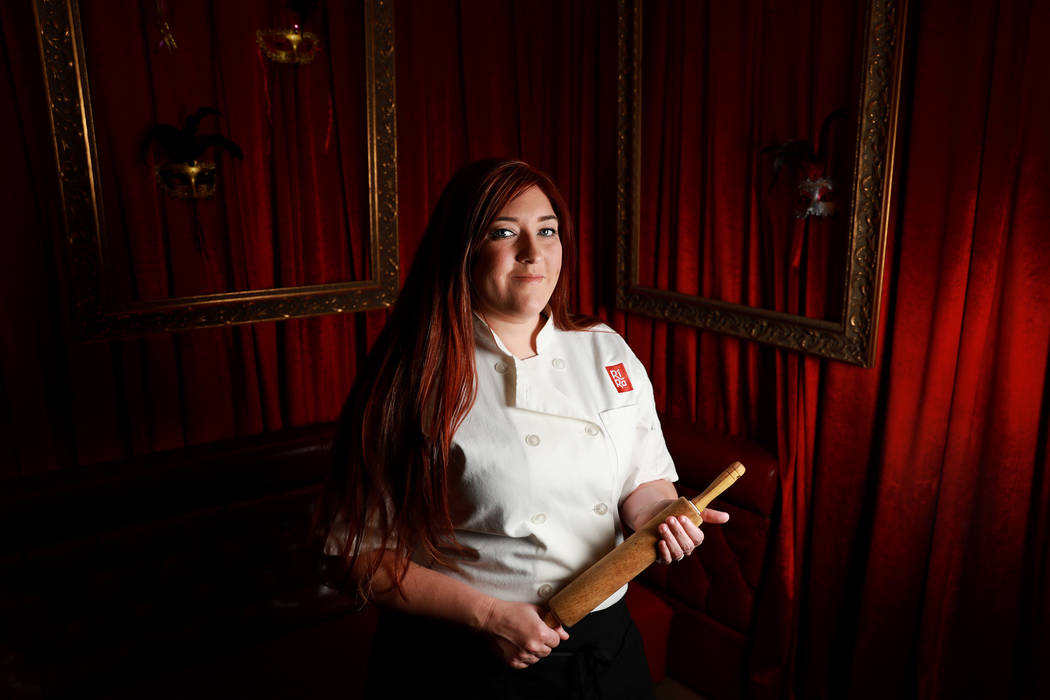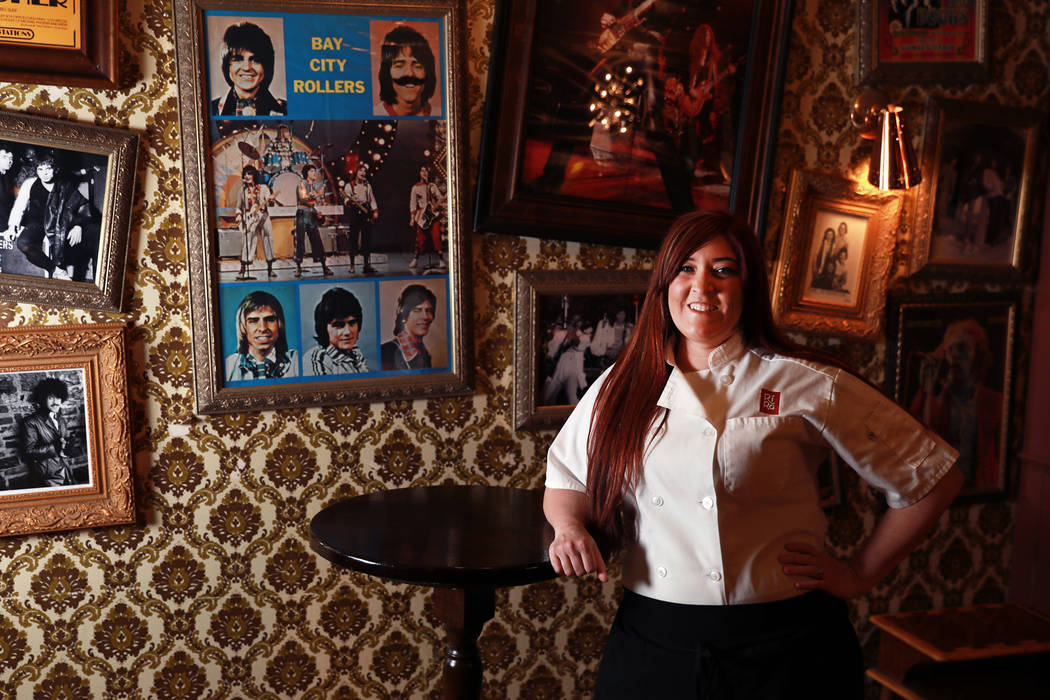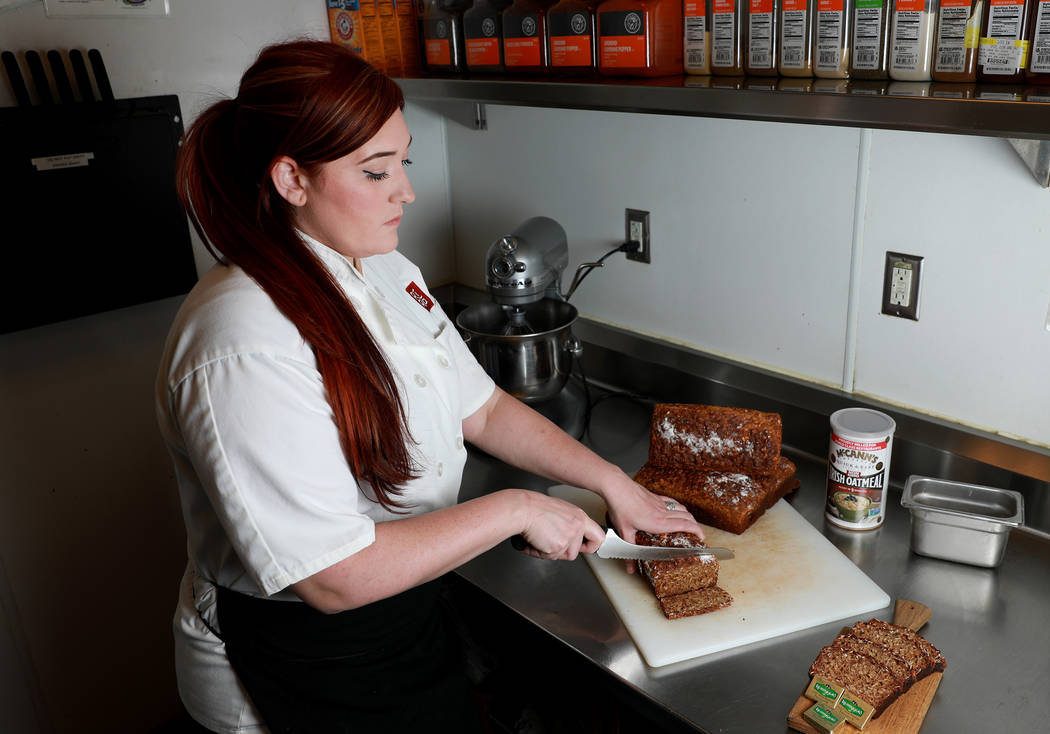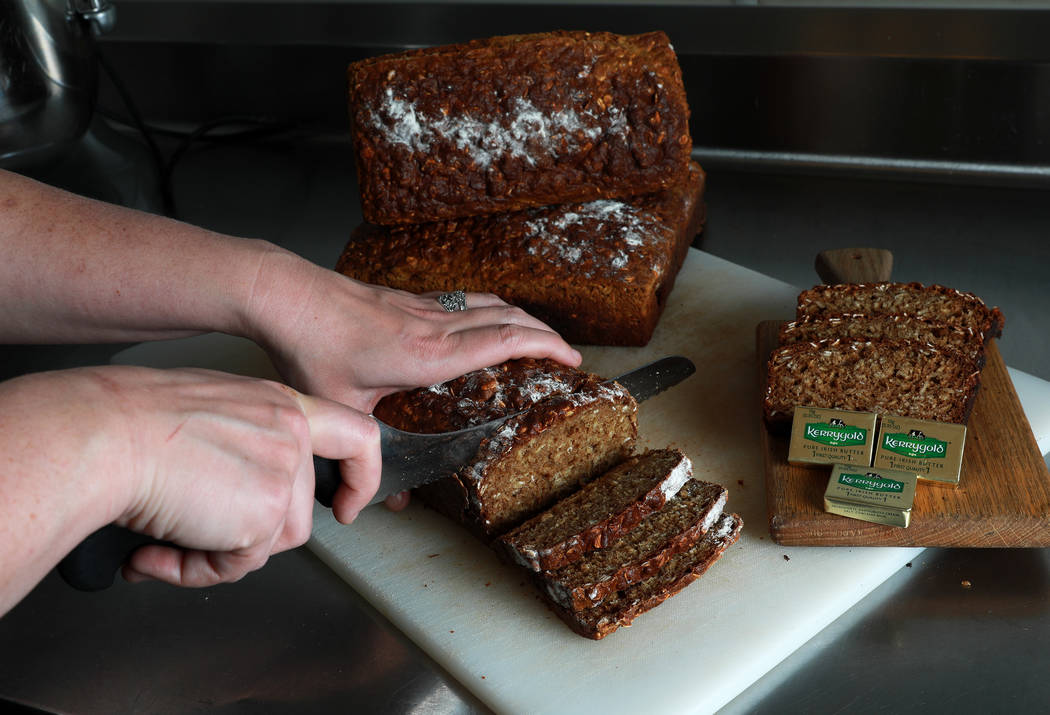 When Shea Wafford graduated from culinary school last May, she had dreams of working for a top French pastry chef. After moving to Las Vegas, and "(putting) a bunch of applications out everywhere," she was hired by a patisserie of one of her idols, Jean Philippe Maury.
She left after two weeks, however, to take a job at an Irish pub with a limited dessert program, splitting her time between the front of the house and the kitchen. It was a bold move inspired by her desire to "be challenged on what I can come up with, not just making somebody else's ideas," and it's about to pay off in a big way. In May, she'll unveil a dessert menu of her own creations at Ri Ra Irish Pub at Mandalay Bay.
'Elevate your experience'
An Irish pub may seem an unlikely proving ground for a pastry chef. General Manager Scott Sherman admits Ri Ra has never been known for its sweets.
"Dessert wasn't our strength," he says. "We didn't really have a pastry chef."
"Desserts are served in most places in Ireland. So we want to present something that will be a surprise and elevate your experience when you're in the pub."
Executive head chef James Sawyer, who admits he's "not a pastry guy," is certain Wafford is the person to do just that.
"About a week into the kitchen, I realized she had a real passion for pastries," he says.
Broadening her horizons
Wafford first discovered that passion when she took a cake decorating class with her mother. Mom quit after the first day, but she continued, and soon found herself making birthday cakes and other desserts for her friends.
Yet while she "kind of always wanted to be a chef," it wasn't until her family considered purchasing a dive bar near their California home that she contemplated cooking as a serious career choice. When that project fell through, she enrolled in a culinary program at West Hills College in the San Joaquin Valley, completing a two-year program in just nine months.
"I initially wanted to go just for pastries," she says. "And then my instructor convinced me that I needed to broaden my horizons."
Beyond corned beef and cabbage
Irish cuisine, however, was never part of the plan. Despite her given name and an Irish stepfather, the American-born Wafford did not grow up eating Irish food.
"The only Irish food I had ever been introduced to was when my mom made corned beef and cabbage every St. Patrick's Day for my stepdad," she says. The smell of store-bought corned beef cooking in a crock pot dissuaded her from even trying it.
Her instruction in Irish cuisine has included everything from Ri Ra's signature brown version of Irish soda bread, made with oats and honey, to its award-winning fish and chips.
The first opportunity to create her own recipes came when she was asked to design the menus for afternoon tea services. Along the way, she's gotten feedback from customers while working management shifts in the dining room, and the predominantly Irish-born staff while pulling sous chef shifts in the kitchen. The latter have been her greatest teachers, and her toughest critics.
"The staff is really great," she says "They'll tell me 'Oh, you need to add this, or change this.' I wanted to make a coddle one time, and they were like 'Don't put that anywhere near the menu!' They're really great at giving advice."
On the dessert front, four dishes are in the final phase of testing as weekly specials. There's a chocolate-covered pretzel budino, an untraditional dark cocoa spin on chocolate pie made with Bailey's Irish Cream, and bourbon salted-caramel snicker doodles.
But the signature item is expected to be the chef's spin on bread pudding that will have to be ordered early, much like a soufflé, to allow it to cook for 20 minutes.
Those, combined with her creations for tea service, would be an impressive body of work for such a short period of time anywhere, let alone on the Las Vegas Strip.
And remember that French patisserie Wafford left to work at Ri Ra? It was rebranded around New Year's, minus its famous French namesake. That bold move is looking better all the time.
Contact Al Mancini at amancini @reviewjournal.com. Follow @AlManciniVegas on Twitter.