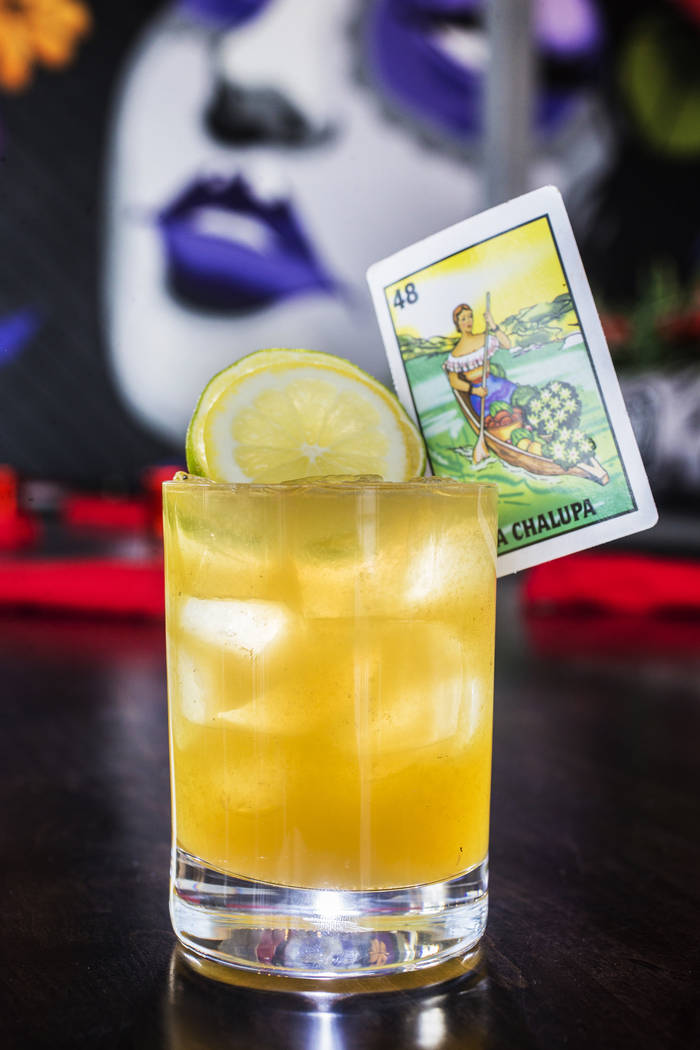 From Bandito, the new Hughes Center Mexican spot, comes El Cazo, a summertime rum-based cocktail accented with flavors of grapefruit, orange juice and orange liqueur.
Like all of Bandito's drinks, it's served with a card from the Mexican bingo-style game Loteria. We hear the bar team may be working on some sort of drinking-related game to utilize them.
Ingredients
■ 1 1/2 oz. Mount Gay Rum
■ 1 oz. Cointreau Noir
■ 1 oz. fresh lime sour
■ 3/4 oz. grapefruit juice
■ 3/4 oz. orange juice
■ lime wheel
■ lemon wheel
Directions
■ Mix rum, Cointreau Noir, lime sour, grapefruit juice and orange juice. Shake with ice. Strain over ice into rocks glass. Garnish with lime wheel and lemon wheel.