This week's 5 best bets for food & drink in Las Vegas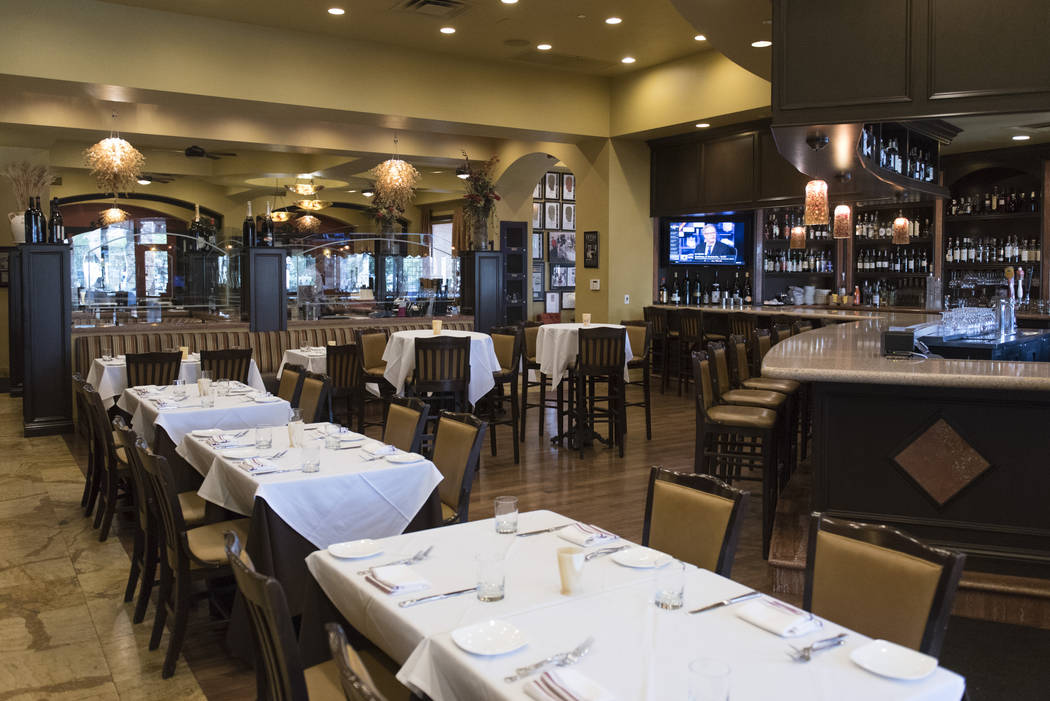 Ferraro's goes to Campania
The Campania region of Italy, home to Naples, is the last to be featured in the Summer Regional Menu Series at Ferraro's Italian Restaurant & Wine Bar, 4480 Paradise Road. Entree choices for the four-course dinner are braised lamb shoulder with peas and pecorino cheese, or pink snapper with Campari tomatoes, black olives and oregano. It's $49 through Sept. 7, and discounted wine pairings are available. Call 702-364-5300.
Food Truck Picnic
Food trucks including King's Sausage, Truk-N-Yaki, Strip Chezze and Monti's Smokehouse BBQ will participate in the Food Truck Picnic from 1 to 7 p.m. Saturday and Sunday at The Park. Admission is free. The event will also include lawn games and pop-up bars. Bring blankets for seating or use a communal table.
Free cocktails
Bottiglia Cucina & Enoteca at Green Valley Ranch Resort is offering free tequila cocktails with entree purchase from 10 a.m. to 3 p.m. Sunday. Featured cocktails are the Casamigos Casa-Ginger Mint Paloma, Kiwirito and Peach Cooler. Oysters will be $1 each.
Beer dinner
595 Craft and Kitchen, Tenaya Creek Brewery and Toddy Shop chef Hemant Kisore will team up for a four-course beer dinner at 7 p.m. Thursday at 595 Craft and Kitchen, 4950 S. Rainbow Blvd. "Curries & Craft Brews" will marry craft beers with South Indian foods such as rajah masala and puttu with curry. Tickets ($65) are available at 595.
Winemaker dinner
Napa Valley wines and dishes such as Madagascar shrimp, tsipoura and Colorado prime lamb chops will be featured in a winemaker dinner from 5 to 10:45 p.m. Thursday at Estiatorio Milos at The Cosmopolitan of Las Vegas. It's $79; reserve at 702-698-7930.