This week's 5 best bets for food & drink in Las Vegas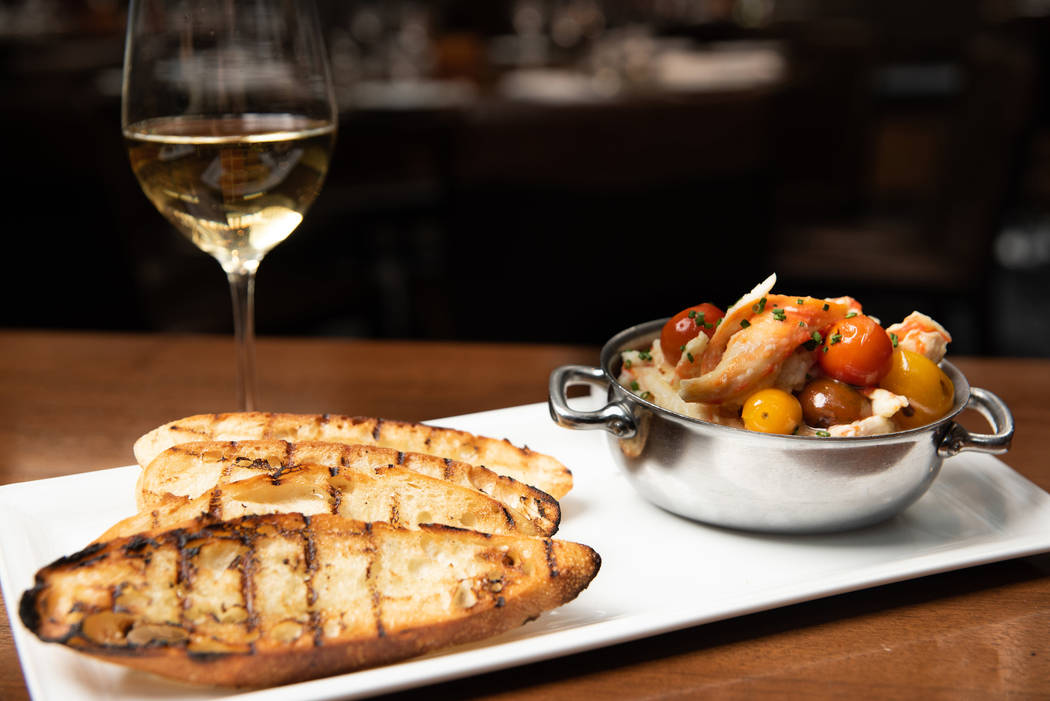 Heritage Steak honors its heritage
Tom Colicchio's Heritage Steak at The Mirage is celebrating its fifth anniversary by reviving some of the most popular dishes no longer on the menu. They include starters of king crab fondue with Pernod cream and heirloom cherry tomatoes, $22; Indian-spiced grilled lamb ribs, $22; and spicy braised pork belly with fried oysters, $24. Entrees are American wagyu brisket with Tuscan kale and dates, $45; an 18-ounce grilled rib-eye with wood-roasted onions, $62; braised short rib with heirloom tomatoes, $40; and roasted Mediterranean sea bass with charred shishito peppers, $44. For dessert: ricotta corn fritter with blueberries and sweet corn ice cream, $12. Call 866-339-4566.
Beer Fest
The Golden Nugget's ninth annual Beer Fest will be 7 to 10 p.m. Saturday in the Grand Events Center. Tickets, which include beer samples, beer-inspired food and live entertainment, are $64 in advance (at goldennugget.com or 866-946-5336) or $69 at the door. VIP tickets, which include early admission, are available.
DeCadence food fest
The third annual DeCadence Food Festival, with food and drinks from various local restaurants, will be 11 a.m. to 2 p.m. Saturday in Central Park at the Cadence Community in Henderson. Kids can play on the playground and splash pad, and there will be live music and a fenced-off area for dogs, complete with dog-themed decor and activities.
Ice Cream Sunday
Free ice cream! The annual Sunny 106.5 Ice Cream Sunday will be 11 a.m. to 2 p.m. Sunday at Huckleberry Park in the Providence community in northwest Las Vegas. In addition to the free ice cream treats, there will be a petting zoo, face painting, water balloons, pinatas, relay races, ice-cream-eating contests, food trucks, vendor booths and more.
Boteco goes bubbly
A Taste of Bubbles is planned for 6 to 7 p.m. Wednesday at Boteco at 9500 S. Eastern Ave. In addition to bubbly from Domaine Chandon and Moet & Chandon, it'll include Champagne-inspired bites. It's $25; go to botecolv.com.