You must sign a waiver to eat the hottest chicken sandwich at this new Vegas spot
Updated May 31, 2023 - 10:17 am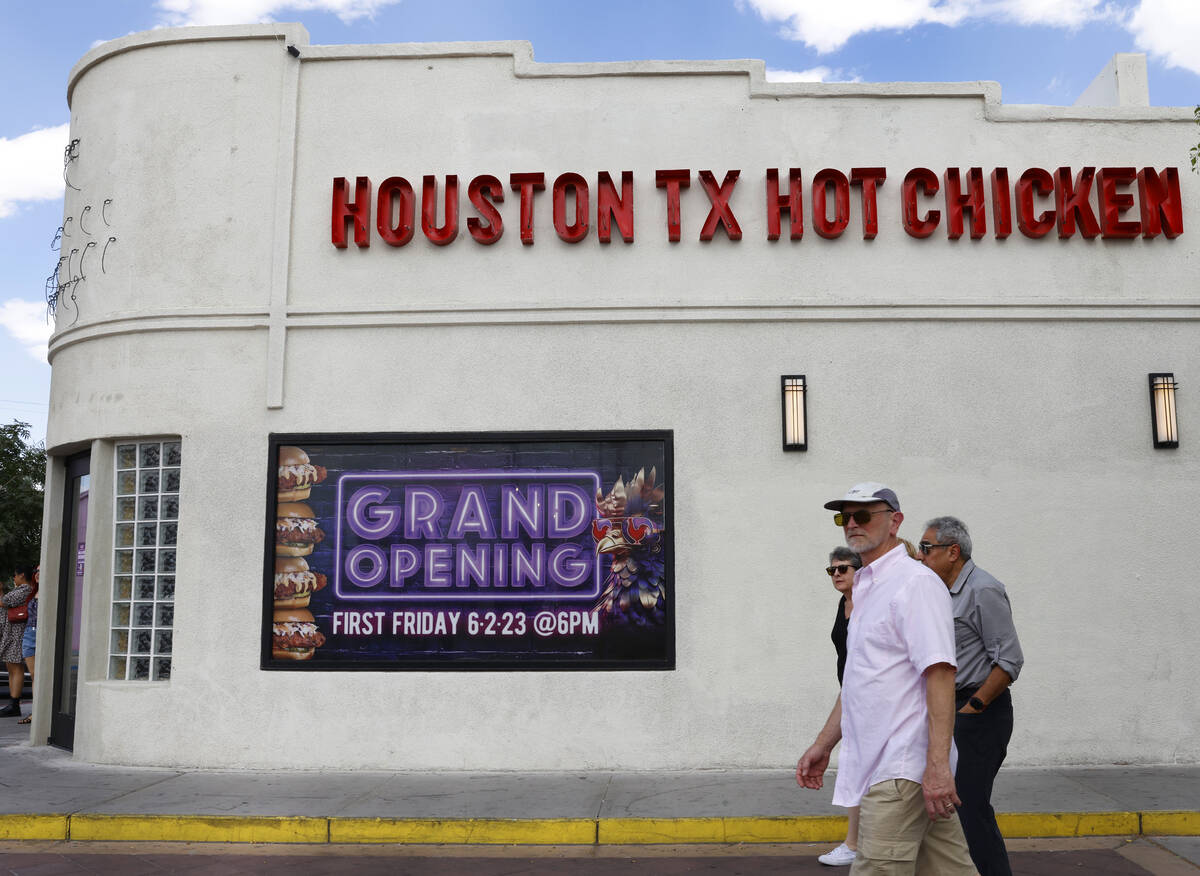 Some like it hot. And some like it blazing. Incendiary. Like magma.
If you're one of those folks, someone cruisin' for capsaicin, a fiend for the fire, you might want to attend the debut of Houston Hot Chicken on Friday in downtown Las Vegas.
To celebrate the opening of the fourth HHC in the valley, the restaurant is hosting its signature Spice Challenge in which contestants (masochists?) attempt to eat three chicken tenders at HHC's highest spice level, aka Houston We Have a Problem.
According to HHC, that level is equivalent to 2 million Scoville units, the scientific scale for measuring the heat of chilis (caused by the chemical capsaicin). Two million Scovilles is about as hot as the Carolina Reaper chili, about twice as hot as the famed ghost chili and about 10 times as hot as a habanero. Compared with Houston We Have a Problem, a heap of jalapeños is like a bowl of yogurt.
Contestants must sign a waiver. After they've finished the tenders, they must complete (endure?) a three-minute cooldown (haha!) without liquid relief. The winner receives $1,000.
HHC touts its chicken as organic, never frozen, and raised without antibiotics, hormones or cages. For guests who don't want to consume a conflagration, the new HHC will offer free samples of some other menu items during the opening, from 6 to 10 p.m. at 1201 S. Main St.
Hot wheels will join hot chicken at the launch, with a flock of Lamborghinis, Ferraris, a Koenigsegg and a KTM track car. One raffle winner receives a track day in a KTM with Edmond Barseghian, who is hosting the party with his HHC co-founder, Houston Crosta. Another raffle winner receives a free rental from Royalty Exotic Cars of Vegas.
Regular business hours begin Saturday at the downtown HHC and run from 10:30 a.m. to 10 p.m. Sundays through Thursdays and 10:30 a.m. to midnight Fridays and Saturdays.
HHC has nine locations across across Nevada, California, Arizona, Utah and Texas. Visit hhc.ooo.
Contact Johnathan L. Wright at jwright@reviewjournal.com. Follow @JLWTaste on Instagram or @ItsJLW on Twitter.