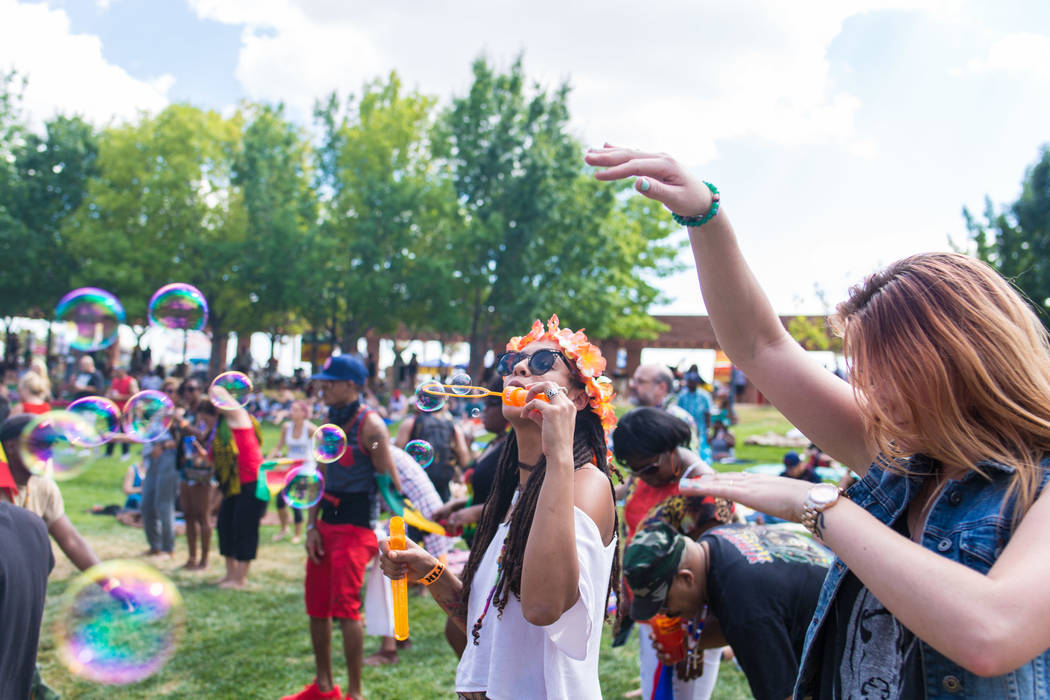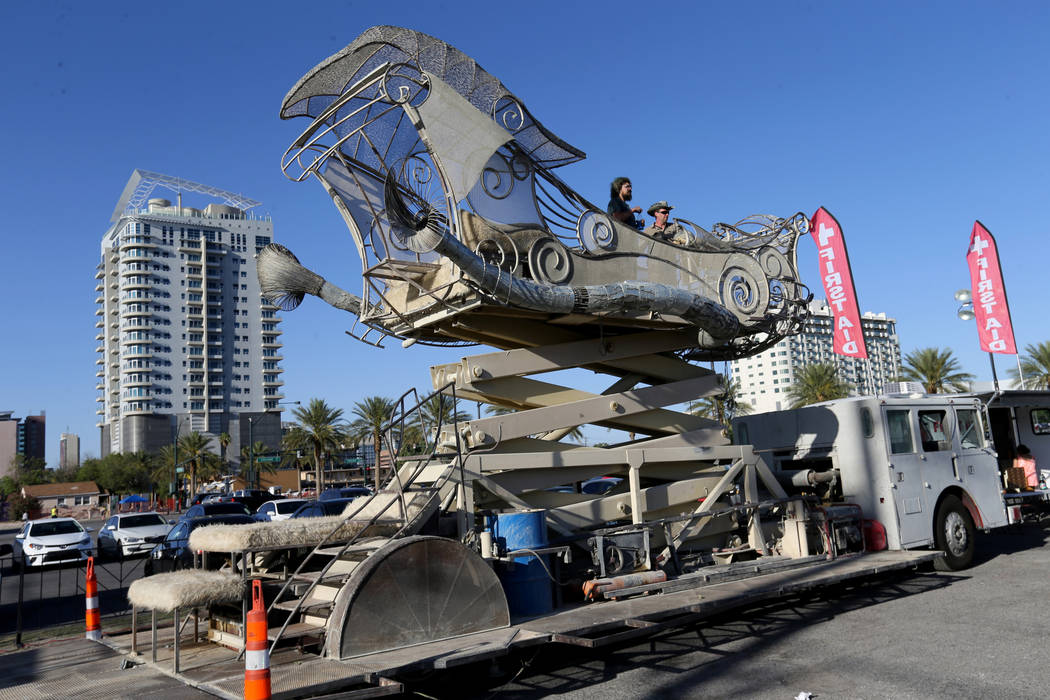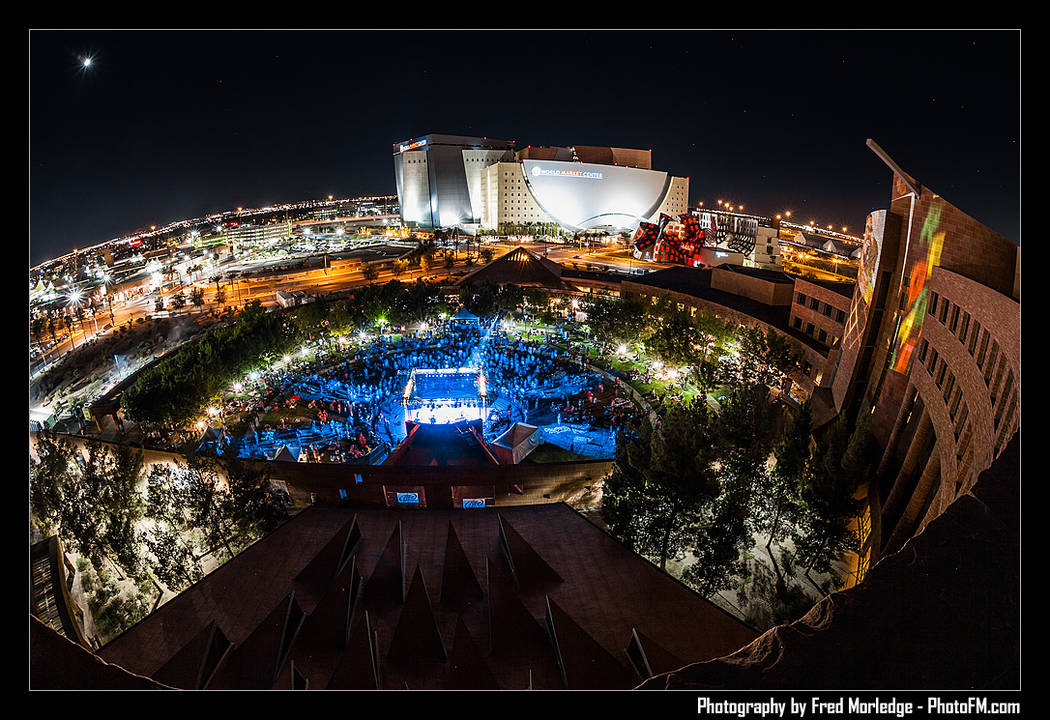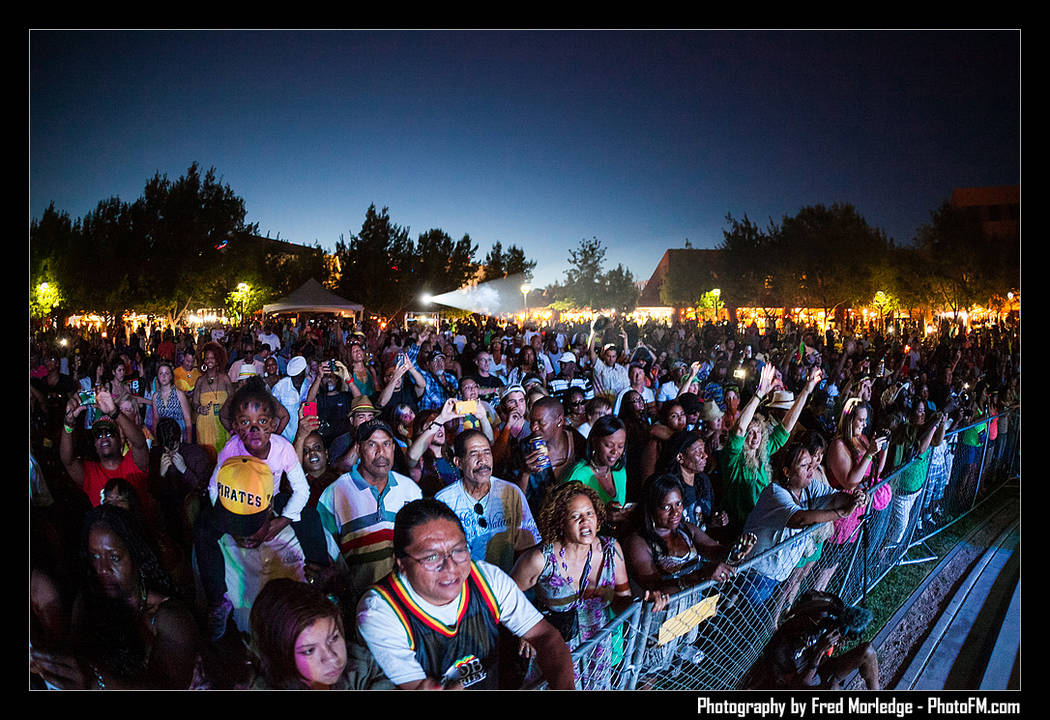 Negroni Week
It's Negroni Week, which means restaurants and bars around the valley are featuring the classic cocktail — equal parts Campari, gin and sweet vermouth — to benefit various charities in the annual event sponsored by Imbibe magazine and Campari. Try a specialty negroni at a Las Vegas restaurant this weekend.
Intergalactic Art Car Festival
The Intergalactic Art Car Festival begins with a procession of uniquely shaped vehicles — from rhinos to swans, aliens to staplers — rolling from downtown's Llama Lot to a portion of the Strip and back again.
The parade begins at 6 p.m. Saturday and is followed by a festival featuring live DJs, food trucks and a chance to check out artists' installations, automotive and otherwise. Find out more about the parade.
Kesha & Macklemore
Pop chameleons unite when the musically-all-over-the-place Kesha teams up with hip-hop square peg Macklemore to celebrate the "Good Old Days" via the song they wrote on the latter's latest album, "Gemini." See them at 7 p.m. Saturday at Mandalay Bay Events Center. Tickets are $40.50 to $126; call 877-632-7700.
Hannibal Buress
Observational, surrealist and occasionally cutting — Hannibal Buress is not above putting grandma on blast when commenting on his weight. He's the comedic equivalent of a five-tool baseball player: smart, funny, provocative, absurdist and topical, depending on the mood.
We could all learn plenty from the wisdom of Buress. See him at 10 p.m. Friday at the Terry Fator Theatre at The Mirage. Read more about Hannibal Buress' wisdom.
Reggae in the Desert
Celebrate the Caribbean lifestyle with music, food and art Saturday at the Clark County Amphitheater. Reggae in the Desert features headliners Third World and Collie Buddz. Other artists at the 17th annual festival include Iya Terra, Kabaka Pyramid, Cocoa Tea, Mighty Diamonds, Arise Roots and Ras Kronik. Doors open at noon at 500 S. Grand Central Parkway. Tickets are $19.99 to $35; for details, visit reggaeinthedesert.com.
Vegas Fringe Festival
It's the theatrical equivalent of a Vegas buffet — 11 productions, each 90 minutes max, performed multiple times over two weekends — as the ninth annual Vegas Fringe Festival returns. From a "Twilight Zone"-meets-"Titanic" thriller to a rock musical to the same cast exploring love's quirky complications in two different plays, the Fringe Fest plays Friday through Sunday and June 14-17 at Las Vegas Little Theatre, 3920 Schiff Drive. Tickets are $12 per performance or $110 for an 11-show festival pass; click on lvlt.org/fringe2018 for more information.
Ocean's 8
The promising yet slight "Ocean's 8" begins the same way as 2001's "Ocean's Eleven" as an Ocean pleads her case before the parole board. Moments later, Debbie slinks out of prison after a five-year stretch looking fabulous in the same high-end dress in which she was busted.
To pull off the heist Debbie has spent the past five years planning, she and Lou (Cate Blanchett) begin assembling their all-female crew, including jeweler Amita (Mindy Kaling), fence-turned-soccer mom Tammy (Sarah Paulson) and street hustler Constance (rapper-comedian Awkwafina). Read the full review of "Ocean's 8."
Nine Inch Nails
"Bad Witch," good get for Vegas: With their new album due later this month, Nine Inch Nails will probably air new material live for the first time here in what will be their only U.S. shows of the summer. See them at 8 p.m. Wednesday and June 15-16 at The Joint at the Hard Rock Hotel. Tickets start at $79.50; call 702-693-5000.
Wine event highlights global selections
Wine Walk will return to Downtown Container Park, Seventh and Fremont streets, from 5-8 p.m. Saturday, with the theme "Wines of the World." In addition to a variety of global wines, guests will enjoy live entertainment and specials on food. Tickets are $25 online or $30 at the door.