Henderson backs off plan to expand City Hall with coronavirus relief money
Updated August 18, 2020 - 8:59 pm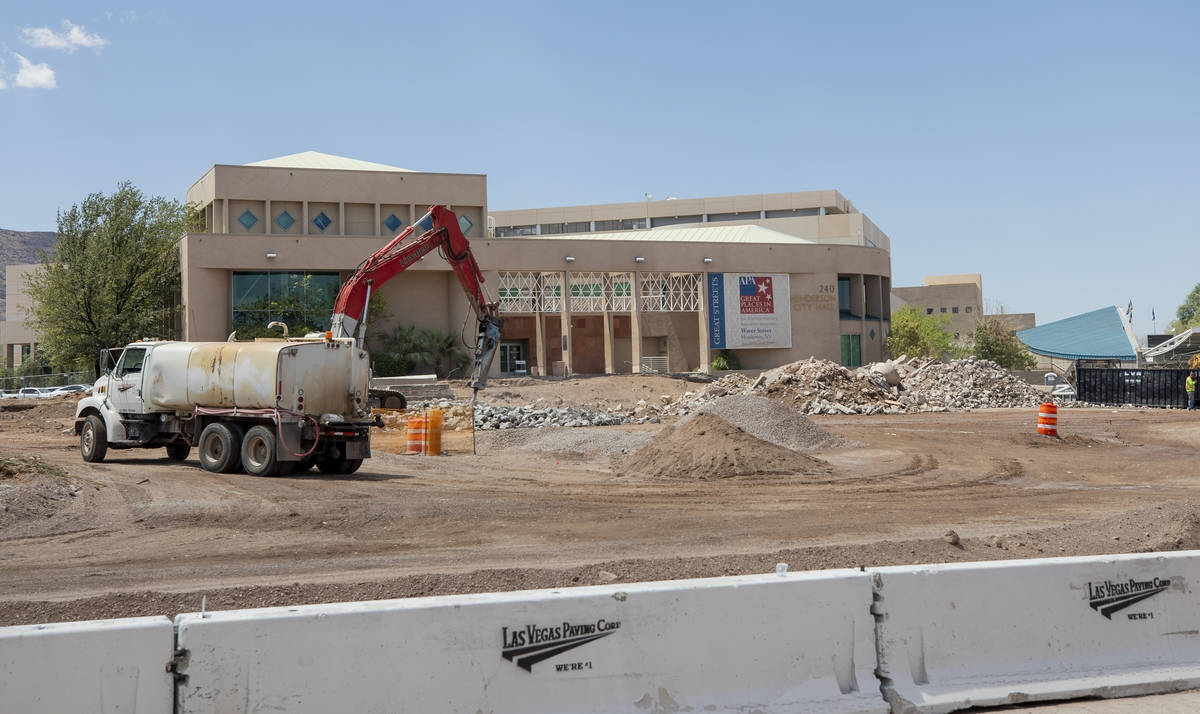 Henderson is reversing course on a plan to use coronavirus relief money to expand a City Hall entrance.
Mayor Debra March said at Tuesday's council meeting that she asked the city manager to find a new way to pay for the $2 million lobby project.
The CARES Act money budgeted to remodel the City Hall entrance near the council chambers will instead go back to the community, she said.
"We have more to do to help our families in this community during these unprecedented times," March said at the meeting.
She said in a statement that the city received a better understanding of community needs over the past week.
Henderson received blowback on social media after the Las Vegas Review-Journal reported the city's decision to use the federal aid on the two-story expansion. Officials justified using the money on the remodel project by saying it would allow for social distancing.
Now, the $2 million will be reallocated to a grant program for small businesses and a pair of youth programs, according to the city. March said she wants to see resources devoted to families who need scholarships to attend the Battle Born Kids program.
Originally, Henderson budgeted twice as much money for the City Hall remodel project as it did for a grant program to help small businesses.
March said the grant program has already received more than 160 applications. More businesses have asked about the program but have not yet turned in applications, she said.
"Small businesses are the lifeblood of a healthy community, employing a significant number of our residents and performing essential community services," March said.
Despite the reversal of using CARES Act money, March said she still supports the entry expansion because it protects people who visit City Hall.
The project is expected to be complete by December, a spokeswoman has said.
When Henderson started the bidding process for a plaza renovation project in December, the scope called for the "renovation/expansion of the existing City Hall entrance."
Assistant City Manager Robert Herr acknowledged an expansion was part of the original project scope, but said the city was only working on design and did not move forward with construction.
The expansion came back after the city learned what it had to do to comply with public health measures, Herr has said.
After the Review-Journal's story published last week, the city posted on a statement on its Facebook page saying it had revisited a previous design concept of the expansion.
The city said it had an entirely new design with features such as automatic doors, easily cleanable floors, antimicrobial countertops, space to stand in line, and social distancing markers.
Henderson received nearly $30 million of CARES Act money from Clark County after missing out on a direct allocation of the aid.
Contact Blake Apgar at bapgar@reviewjournal.com or 702-387-5298. Follow @blakeapgar on Twitter.