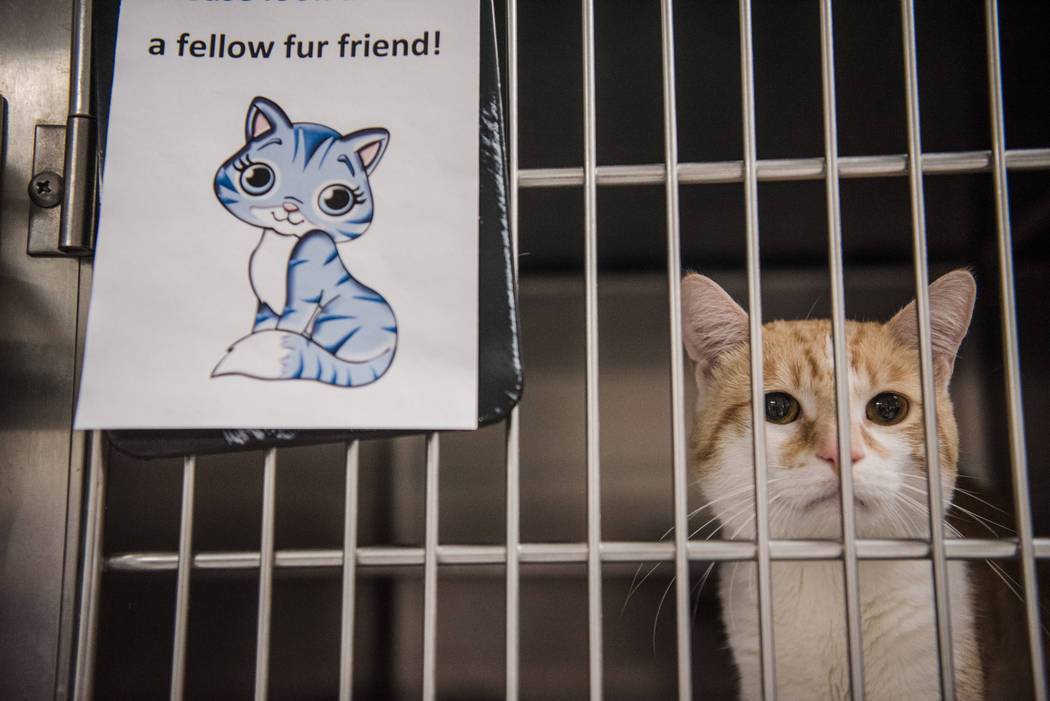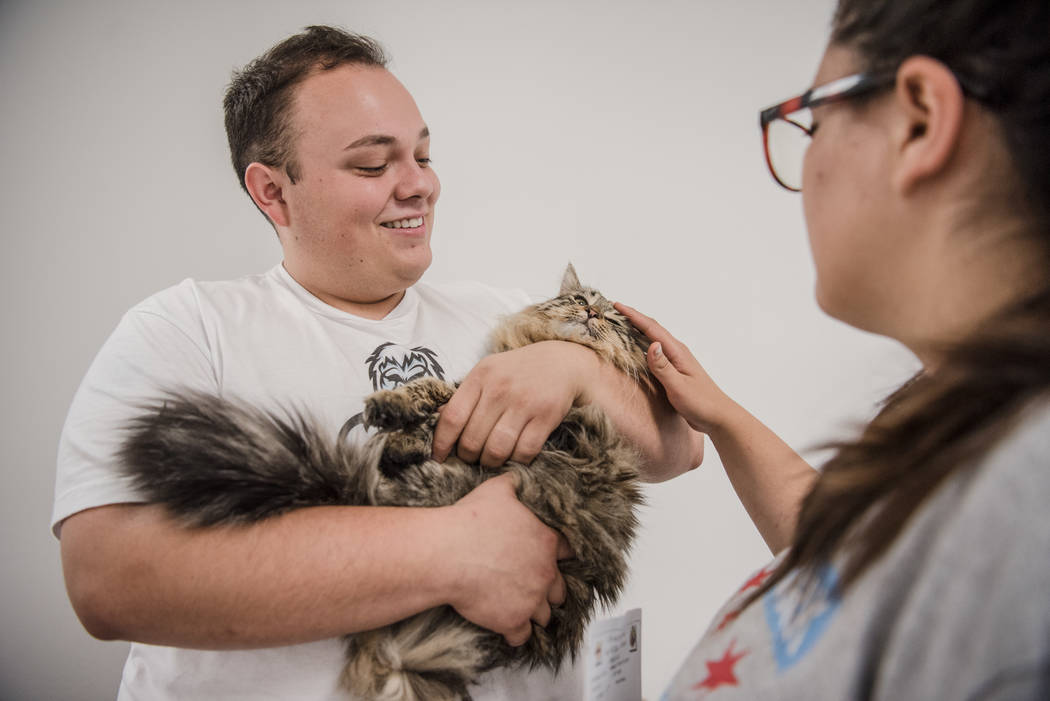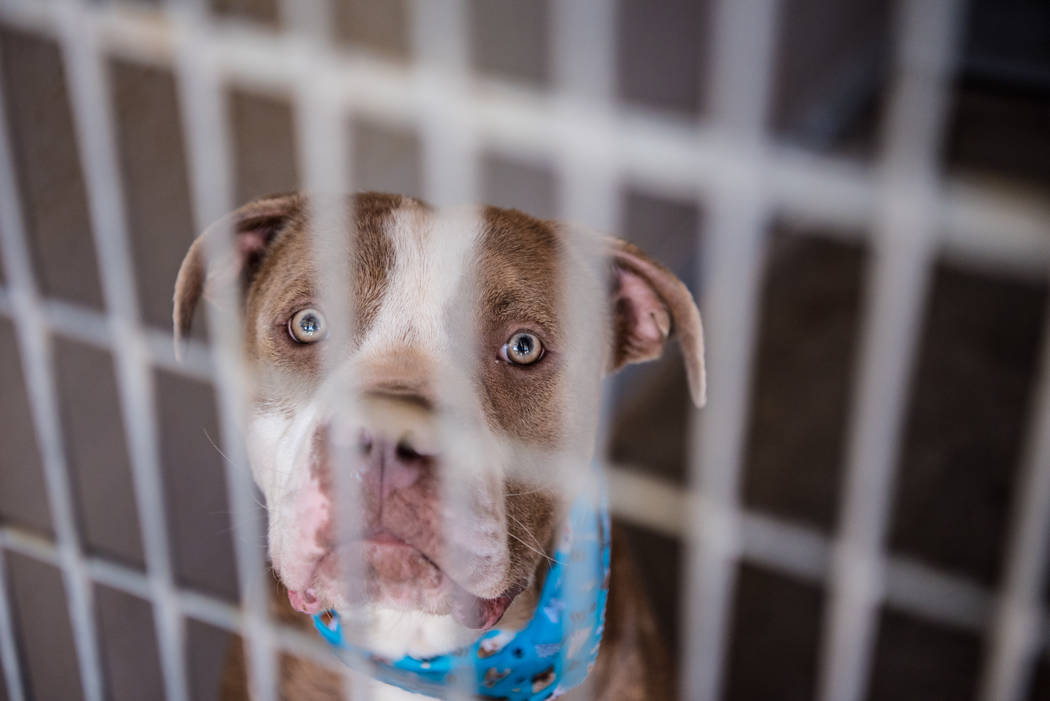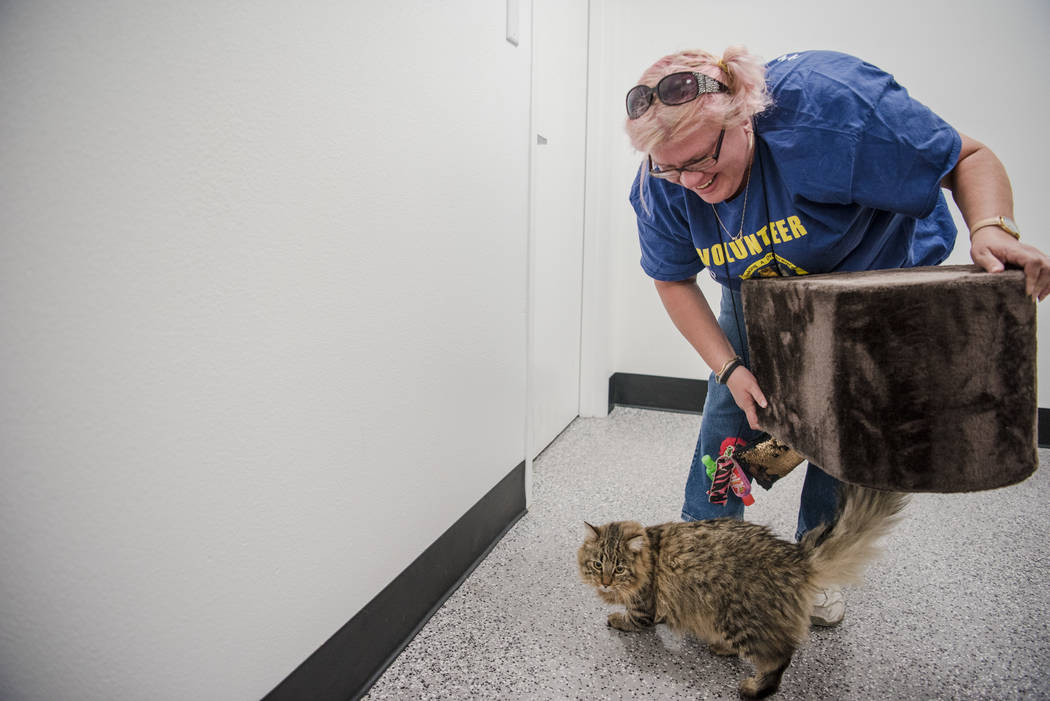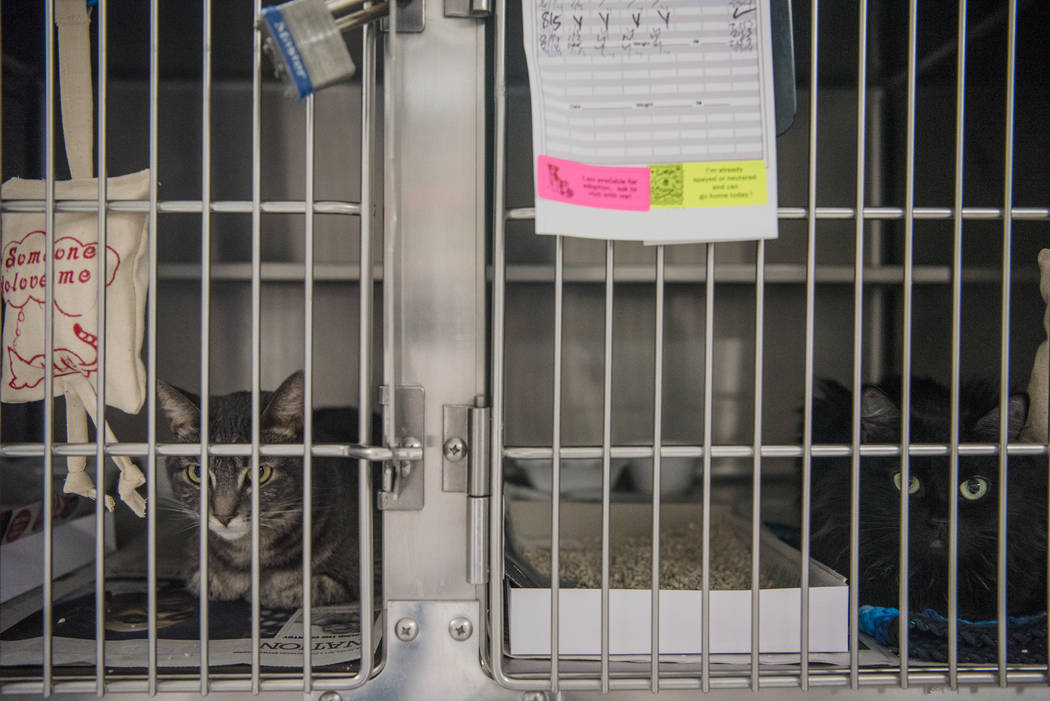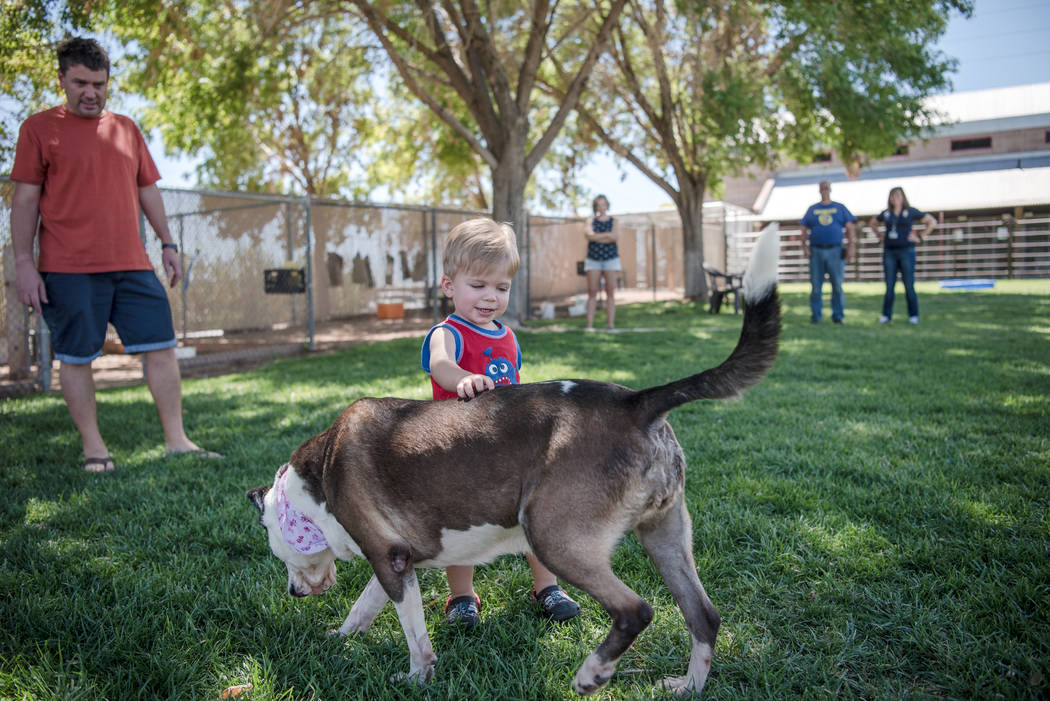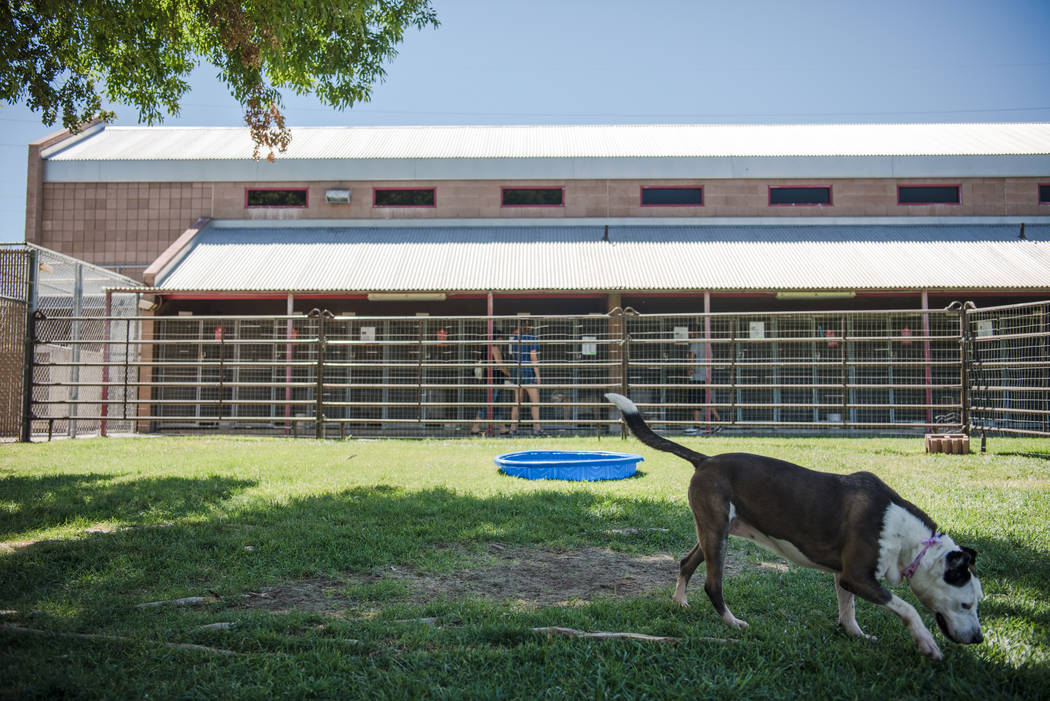 A blue bandanna adorned the neck of a 12-year-old dachshund with wrinkled ears and graying brown fur as he scampered away on his new owner's leash.
Alyssia Okata, 29, welcomed the senior pup, who was certainly a good boy, to her family Saturday at the Clear the Shelters adoption event at the Henderson Animal Control facilities on Galleria Drive.
"We want to grow our family," said Okata, who said she might name her new pet Charlie to rhyme with Marley, the name of a dachshund she already owns.
The event marked the first time the Henderson shelter participated in the Clear the Shelters nationwide pet adoption drive. NBC and Telemundo-owned stations teamed up with hundreds of shelters across the country to host adoption events Saturday.
Almost 100 animals were up for grabs at the shelter for a half-off rate to all adopters and 75 percent off for Henderson residents.
By 9:30 a.m. Saturday, just two hours after the shelter opened for business, 22 animals had found new homes — a record number of adoptions in a day for the shelter, said Henderson Police Lt. Lisa Mattingly, who oversees the center.
"We had people in line at 5:30 this morning," she said.
Saturday's event also was the center's first organized adoption event, which was a step toward becoming a "no-kill" shelter, Mattingly said. If a shelter can hit a 90 percent adoption rate, they don't have to euthanize unwanted animals.
Henderson Animal Control is close, with an 87.5 percent adoption rate, Mattingly said.
"Summer is a traditionally full operation," she said. "People surrender their animals more often because they're going on vacations."
Giddy children, sweet-talking adults and wagging tails filled the facility Saturday morning as families big and small, old and young gave "hello" rubs to dogs and cats. The shelter's only bird found a new home in the shelter's first hour of business Saturday.
The Hill family, which already had a family dog, Bonnie, welcomed another dog, Hank, mostly because 10-year-old Noah Hill promised his parents he'd get straight A's in school.
"The kids are ready for another dog," said mom Andrea Hill, 34.
The family adopted Bonnie when Noah was 3. Now that Noah's little brother Max is 3, they're keeping the tradition.
The Hills wouldn't just take any dog home. They wanted a patient, family-friendly animal that would bring companionship for both the two-legged and four-legged family members.
"No puppies," Hill said. "With having a toddler at home, we already have our own little puppy to take care of."
After playing with Bonnie and Hank in the shelter's yard out back, the Hills were ready to sign the dog's adoption papers.
"Thank you," Noah said, hugging his mom.
Contact Jessie Bekker at jbekker@reviewjournal.com or 702-380-4563. Follow @jessiebekks on Twitter.
Clear the Shelters events
The Henderson adoption event, held Saturday at 300 E. Galleria Drive, continues Sunday from 7 a.m. to 5 p.m.
The Animal Foundation, located at 655 N. Mojave Road, also hosted a Clear the Shelters event Saturday.
Last year's Clear the Shelters events nationwide found homes for more than 50,000 animals, according to cleartheshelters.com, the organization's website.
The event, at 300 E. Galleria Drive, ran until 5 p.m. Saturday.