Clark County fire official shares bee safety tips after recent incident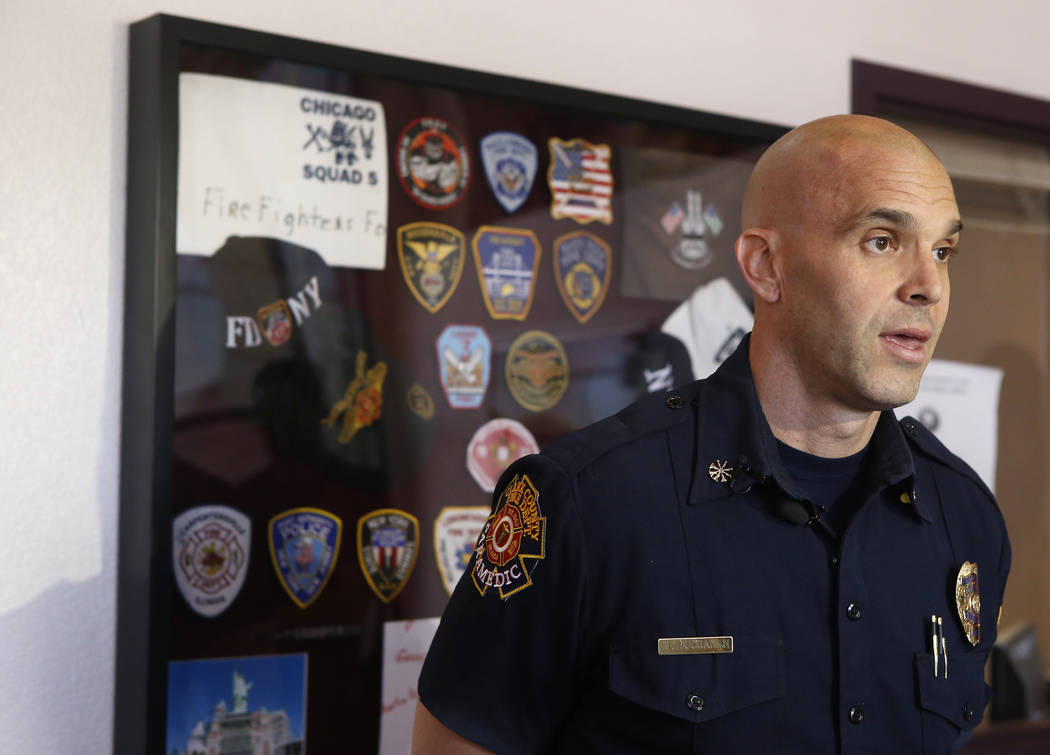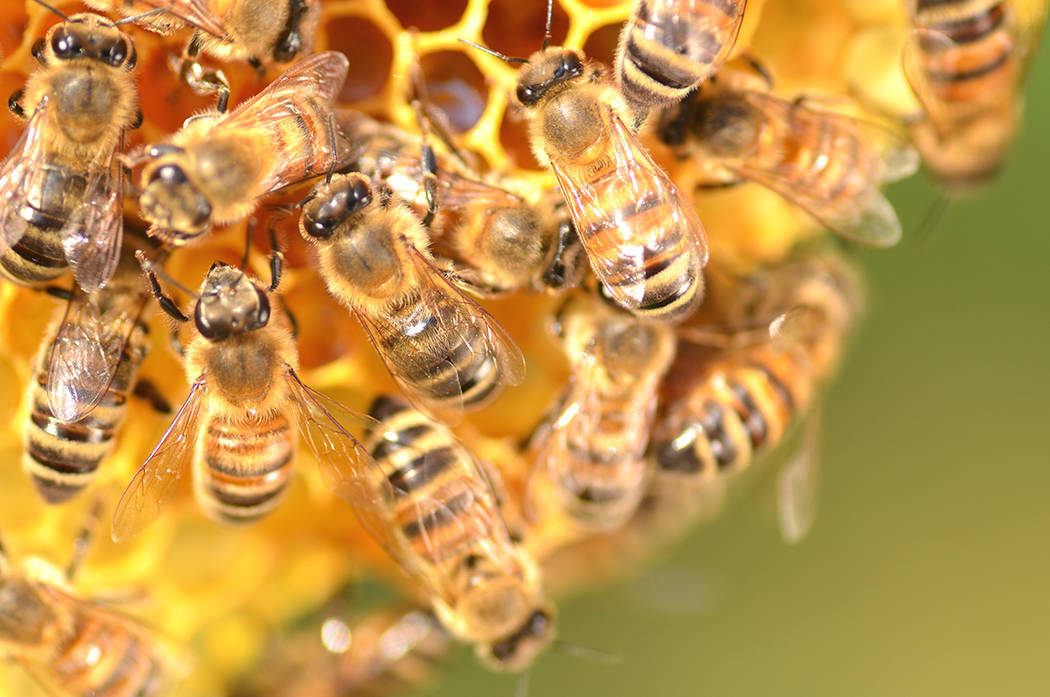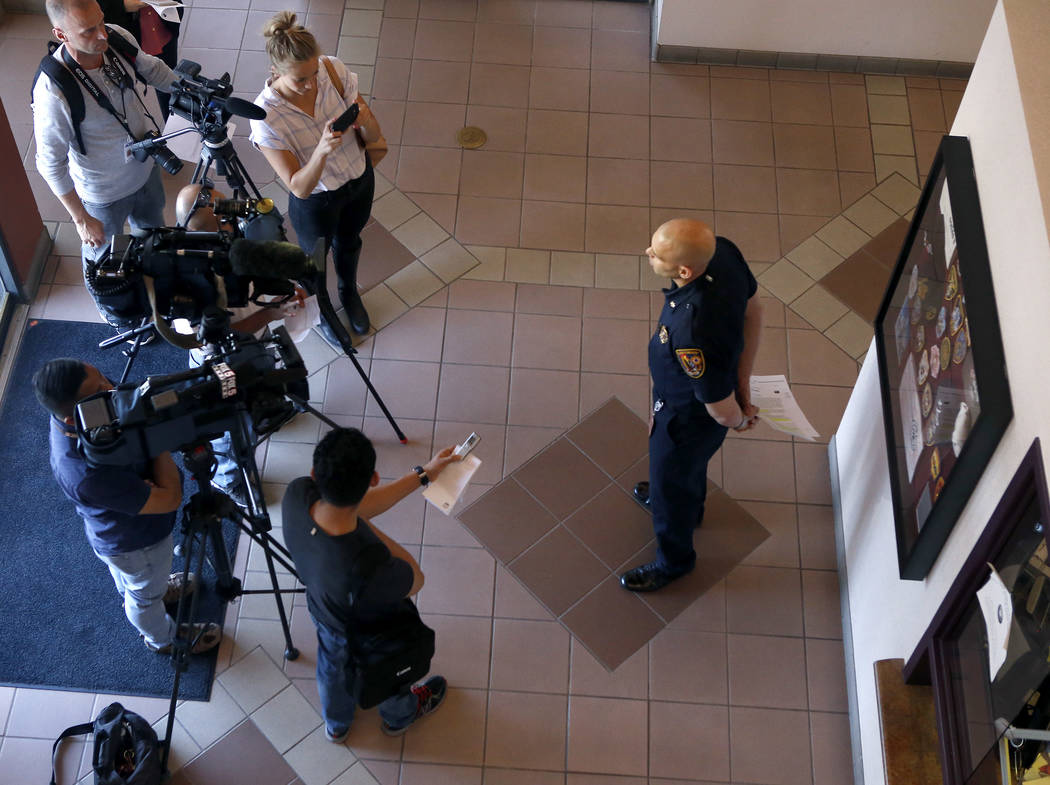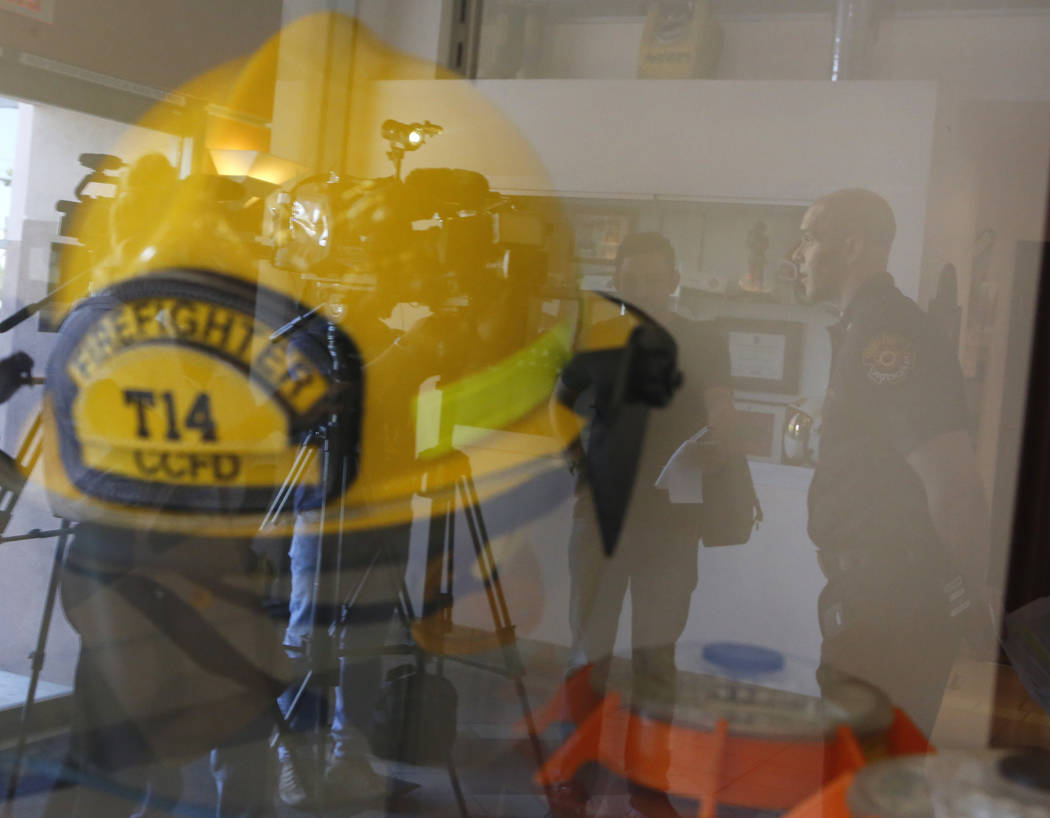 After 18 bee-related incidents in as many months, the Clark County Fire Department wants people to be aware of the danger.
After several inquiries about bee episodes, fire officials looked into the pattern and held a media briefing Thursday on how to avoid bee stings.
"Not all calls are labeled bee incidents. It could be a breathing problem or myriad other titles," deputy fire chief Jeff Buchanan said of the initial call. "We don't find that out until we get onto that particular scene."
The most recent incident occurred last week, when three people were injured and a dog was killed after being chased and stung by bees.
In August, a man died from anaphylaxis after being stung more than 200 times. Jose Pacheco, 49, was working as an exterminator and was not wearing protective clothing.
Buchanan said the best way to avoid getting stung is to avoid beehives. "The greatest amount of chances are that you're going to disturb it and anger the insects. Avoiding is the biggest key," he said during the briefing at the East Flamingo Road station.
Buchanan also urges the public to be proactive and check the exterior of property every six months for beehives. He advises that anyone who discovers one should walk quietly away and contact a professional to remove it.
Contact Brooke Wanser at bwanser@reviewjournal.com. Follow @Bwanser_LVRJ on Twitter.
If you're chased by a swarm…
DON'T run in a zigzag line. It will give a swarm a better opportunity to gather around and sting you.
DON'T jump in the water. Bees will wait for you to surface and sting you.
DO protect your vital facial features. Bees attack the eyes, nose and mouth.
DO seek protection inside a car or building.
If you are stung, use a credit card to scrape out the stinger and wash with soap and water.
Signs of allergic reaction are dizziness, nausea and difficulty breathing, and 9-1-1 should be called.
Source: Clark County website, Bee Safety Page
Other Resources:
The Nevada Pest Management Association Bee Hotline: (702) 385-5853 or www.nevadapca.org
To report bees on public property, call the Department of Real Property Management: (702) 455-4616