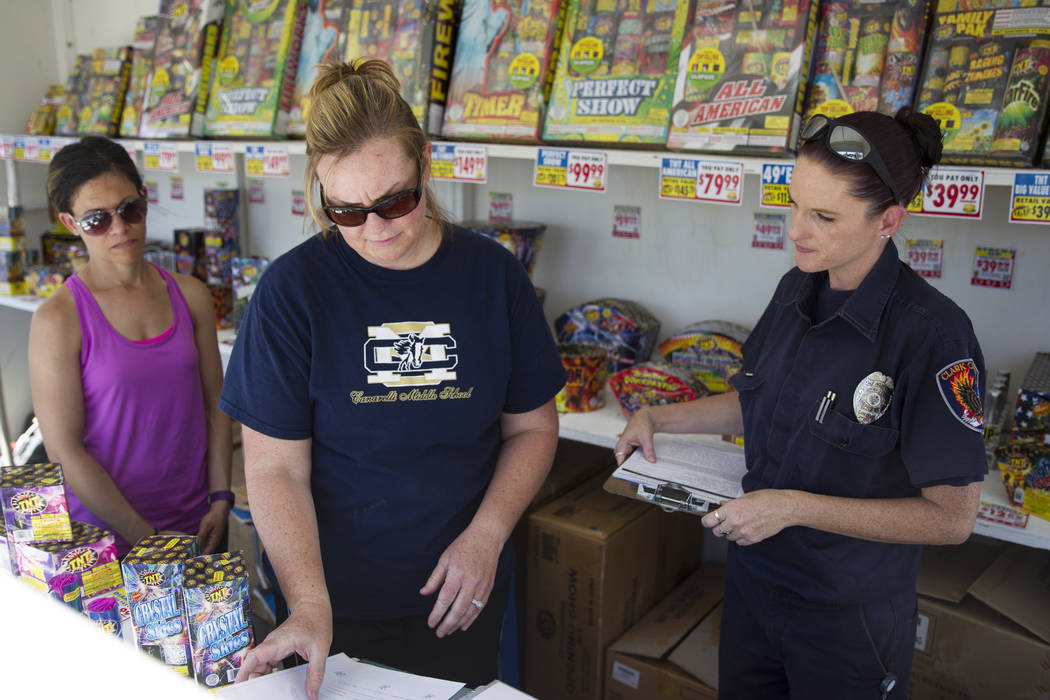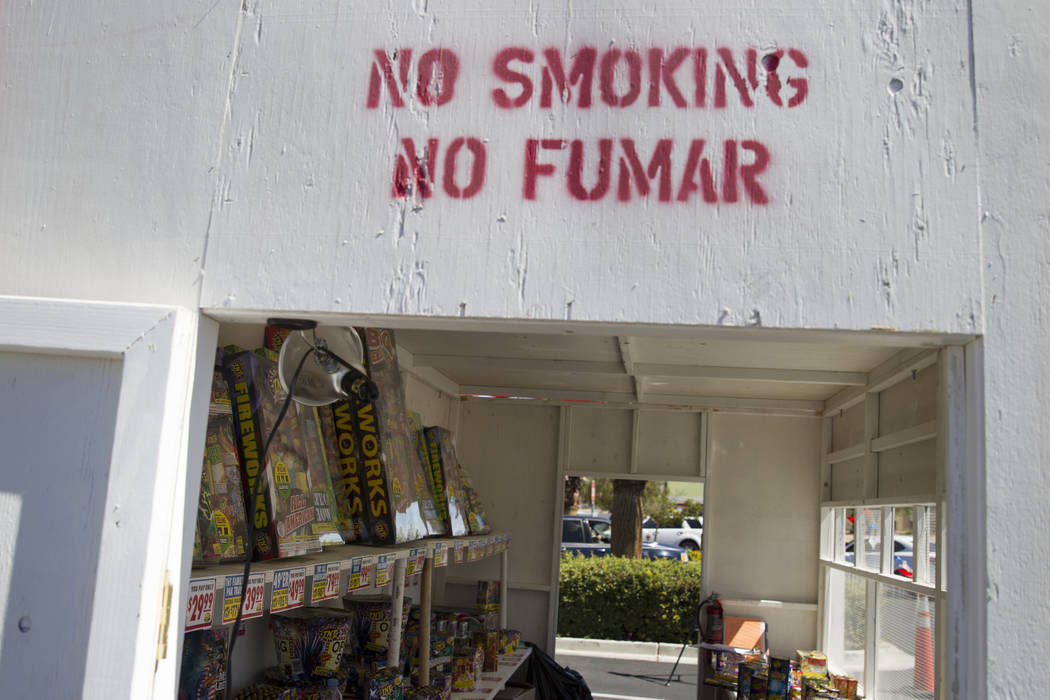 Fire extinguisher? Check. Two staffers manning the booth? Check.
Clark County inspectors will begin inspecting TNT fireworks stands around the Las Vegas Valley on Thursday to monitor the sale of "safe and sane" fireworks leading up to the Fourth of July holiday weekend.
At a demonstration inspection Wednesday morning, county inspector Amanda Wildermuth checked a booth in the Smith's parking lot at 8050 S. Rainbow Blvd., where Canarelli Middle School teachers hope to sell $10,000 in fireworks over the next several days.
"A lot of them are very by-the-book," said Wildermuth, who joins up to 30 additional inspectors checking around 150 booths in the next two days.
In addition to checking for appropriate paperwork, a clear exit and a fire extinguisher, inspectors compare inventory lists to fireworks in the booth to prevent illegal sales, Wildermuth said.
Fireworks will be sold at booths around Las Vegas until midnight Tuesday.
Sparklers and fireworks that shoot under 20 feet into the air are considered "safe and sane," though the county warns that all fireworks pose a fire threat during the hot, summer months.
Fireworks are prohibited on public land, including the Red Rock Canyon National Conservation Area, Lake Mead National Recreation Area and Mount Charleston, according to a county news release.
The county recommends that residents keep a garden hose and buckets of water nearby when shooting off fireworks. People also are urged to avoid surprising others with the noise from fireworks, including children, the elderly, veterans and pets.
Residents must be at least 16 to purchase fireworks.
A county public service announcement can be downloaded from its website in English or Spanish.
Contact Jessie Bekker at jbekker@reviewjournal.com or 702-380-4563. Follow @jessiebekks on Twitter.