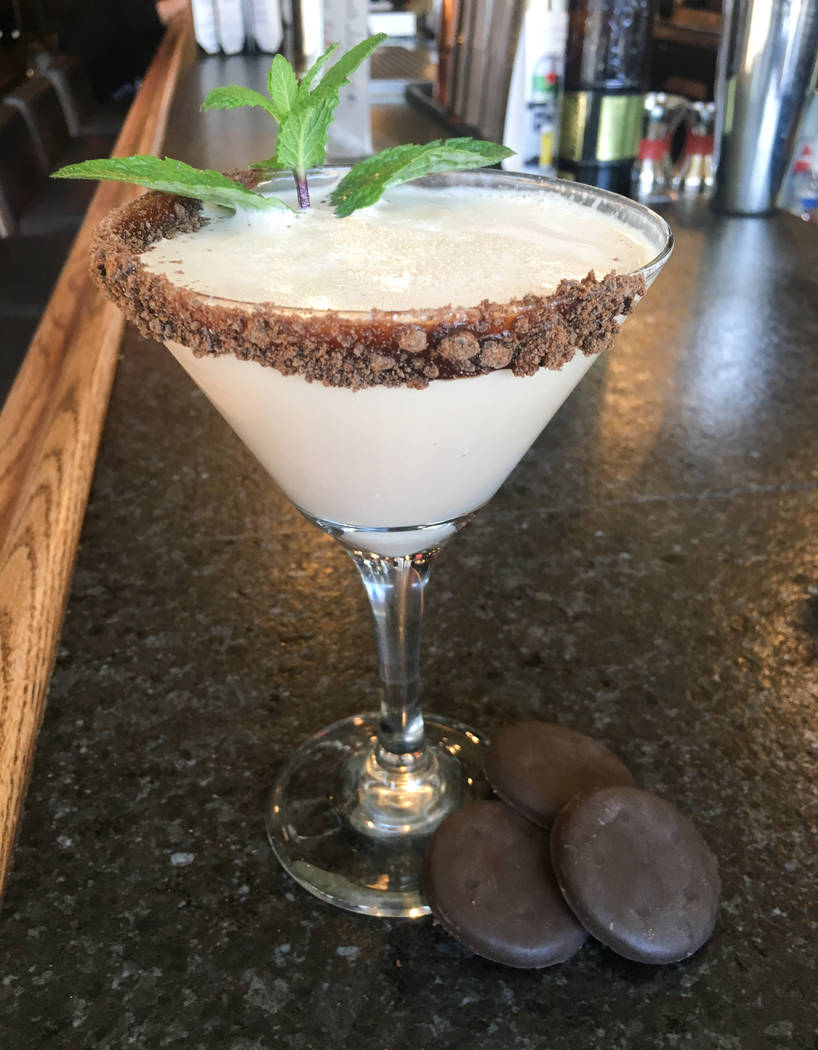 'Sentience' final dates this weekend
This weekend is your last chance to see "Sentience" at the Majestic Repertory Theater. The play, which is wrapping up its world premiere engagement, is billed as "a chilling science not-so-fiction tale redolent of Black Mirror" about a scientist who volunteers her husband for a genetic alteration to make him a better soldier. Tickets are $25, or $15 for students, with shows at 8 p.m. Thursday, Friday and Saturday and 5 p.m. Sunday. The Majestic is at 1217 S. Main St. majesticrepertory.com
Six venues to host Neon Reverb Festival
The Neon Reverb Festival runs Thursday through Sunday, with shows at Beauty Bar, Backstage Bar & Billiards, The Bunkhouse, Artifice, Cornish Pasty and Velveteen Rabbit.
Book club's topic: 'Neuromancer'
The Genre Book Club, which meets every other month, will convene Thursday at The Writer's Block, 1020 Fremont St. This month's topic is sci-fi, and the group will discuss William Gibson's "Neuromancer." The discussion will run from 6-7:30 p.m. and include light refreshments. Registration is not required.
Girl Scout cookies inspire drink, dessert
If your biggest problem with Girl Scout cookies is that they don't pack a buzz, the folks at Therapy have you covered. The restaurant and bar at 518 Fremont St. has introduced a cocktail called the Mintini inspired by Thin Mints. It's made with Sobieski vanilla vodka, crème de menthe, chocolate royal liqueur, Bailey's Irish Cream and orange Angostura bitters, rimmed with crumbles of mint cookies and garnished with mint fig. Therapy has also rolled out a Girl Scout-inspired dessert called Lemon Love, with deep-fried powdered lemon cookies with orange tempura and vanilla cream. They're both intended to honor the Scouts, who will be on hand selling cookies from 4-6 p.m. Friday and noon-4 p.m. Saturday. The drink and the dessert are available through Sunday.
Group to distribute water on Sunday
Volunteers will lend a hand to downtown's homeless on Sunday morning at a recurring event called Hydrating the Homeless. The group will gather at Owens Avenue and Stocker Street, across from the Universal Church, at 8 a.m. to pass out water and spread good vibes to neighbors. Show up to man a hydration station or walk around and distribute bottles. Donations of water are appreciated, but not required.
Stage show focuses on Barry Manilow
Frank LaSpina will perform a stage biography of Barry Manilow at 2 p.m. Sunday at The Smith Center's Myron's Cabaret Jazz. The show also features his daughter, Angie LaSpina, singing the songs of Bette Midler. Tickets are $25 plus service charge, with proceeds benefitting the Musical Arts Scholarship Program. thesmithcenter.com
Got an item for Downtown Lowdown? Contact Al Mancini at amancini@reviewjournal.com.