Father of 8, ex-counseling service owner gets prison time for courthouse fraud
February 17, 2016 - 12:40 pm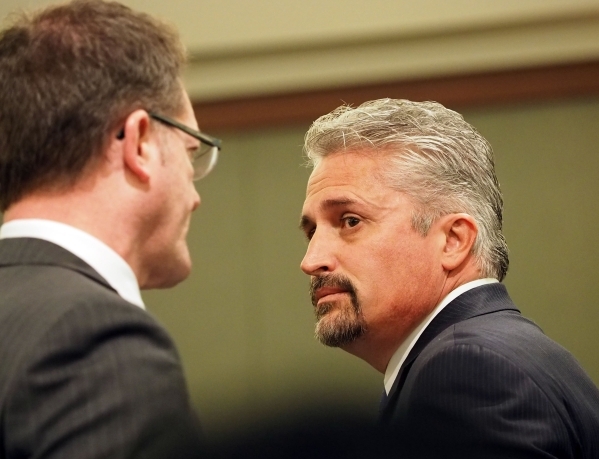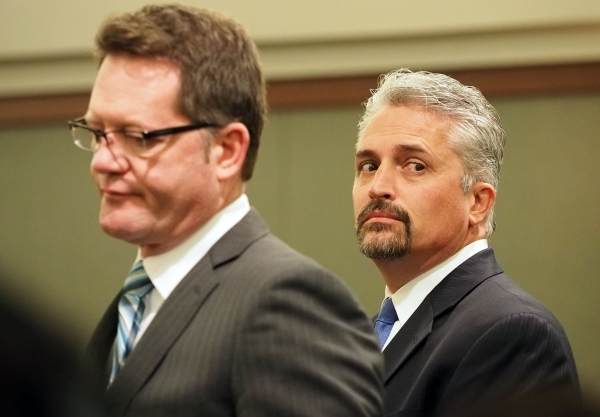 The former owner of a Las Vegas counseling service was given a prison sentence of two to five years Wednesday for his role in a scheme to defraud the court system.
Steven Brox, 50, made an emotional apology, but District Judge Jessie Walsh ordered him taken into custody from the courtroom.
"I just want to apologize to my kids, my family and my co-workers who put their trust in me," a tearful Brox said before he was led away in handcuffs. "I'm sorry I let my community down over a 20-year period of helping people."
Chief Deputy District Attorney Marc DiGiacomo argued for prison time.
"This is the type of crime that our justice system has to make a statement about," DiGiacomo told Walsh.
Brox's lawyer Robert Draskovich, who asked for probation, said afterward he would appeal the sentence.
Brox, who has eight children and now lives in Utah, pleaded guilty in September to several felony and gross misdemeanor charges, including forgery and filing false documents.
He is one of five defendants, including defense lawyer Brian Bloomfield, who pleaded guilty in the counseling scheme, which occurred from 2008 to 2010.
Prosecutors alleged prostitutes and other Bloomfield clients were provided with phony certificates of completion for court-ordered counseling and community service needed to resolve misdemeanor cases in Las Vegas Justice Court.
Brox's former company, United States Justice Associates, which was widely known at the courthouse at the time, was used in the scheme.
His sentencing comes a week after DiGiacomo accused Bloomfield in court of lying under oath before a State Bar of Nevada panel considering disciplinary action against him because of his forgery guilty plea.
Walsh put off Bloomfield's sentencing until March 7 so she could learn more about what happened at the June disciplinary hearing. The panel recommended a five-year suspension for Bloomfield, but state bar prosecutors have since asked the Nevada Supreme Court to take away his license. Bloomfield is under a temporary suspension.
Another defense lawyer, Vicki Greco, was indicted by a county grand jury in December on similar charges of filing phony certificates of completion for her clients.
Contact reporter Jeff German at jgerman@reviewjournal.com or 702-380-8135. Find him on Twitter: @JGermanRJ