Homeowners press to reopen Silverstone golf course in Las Vegas
October 27, 2017 - 6:45 pm
Updated October 27, 2017 - 8:23 pm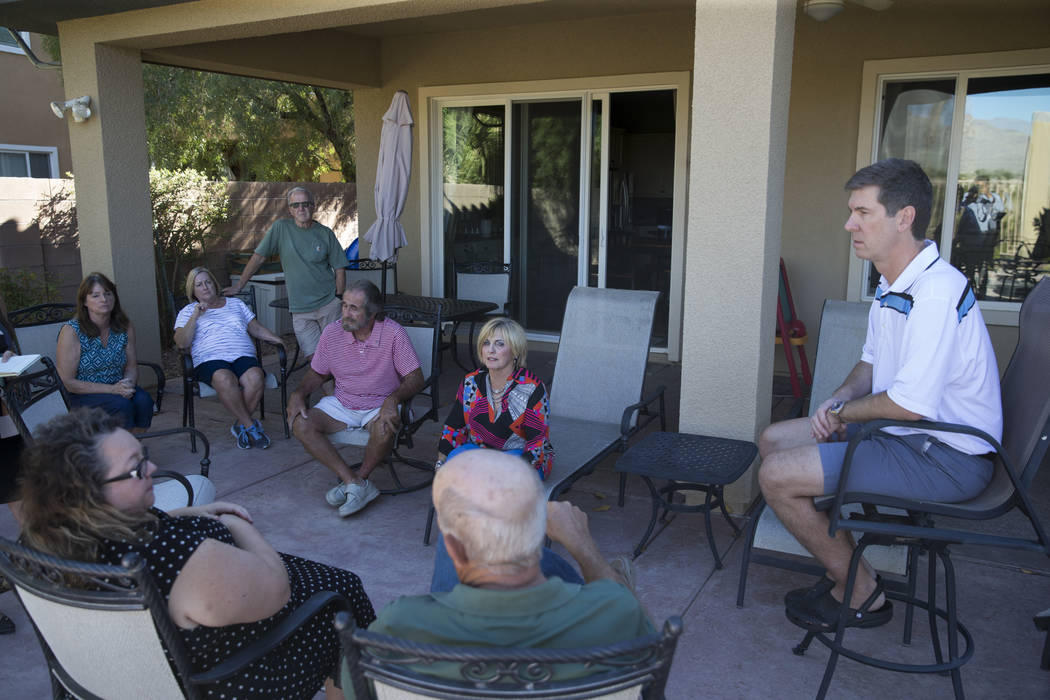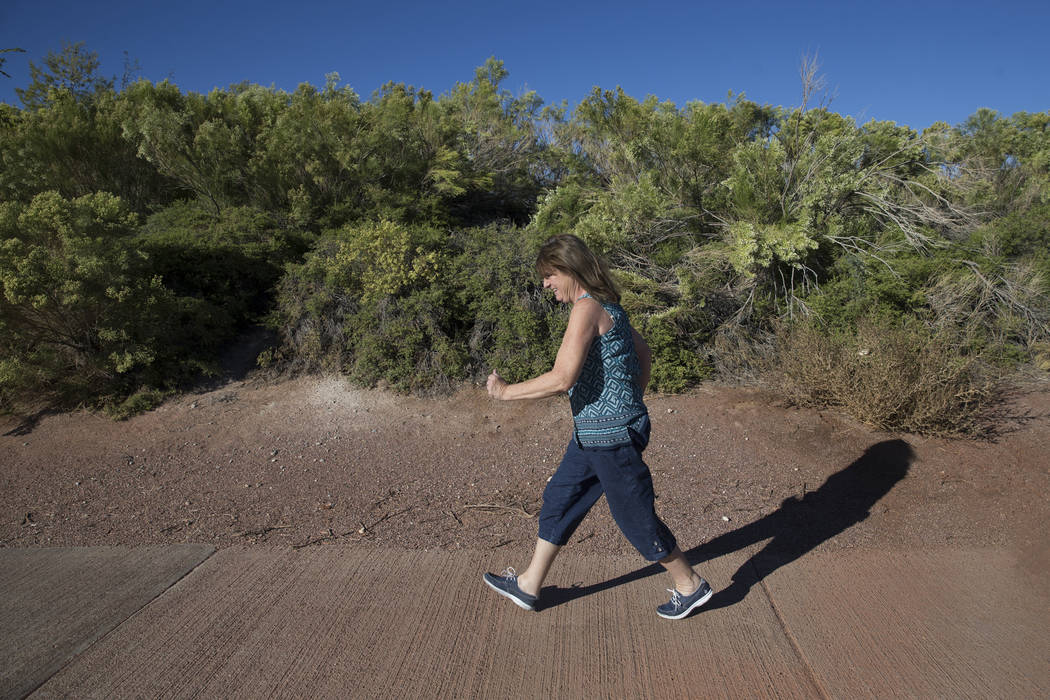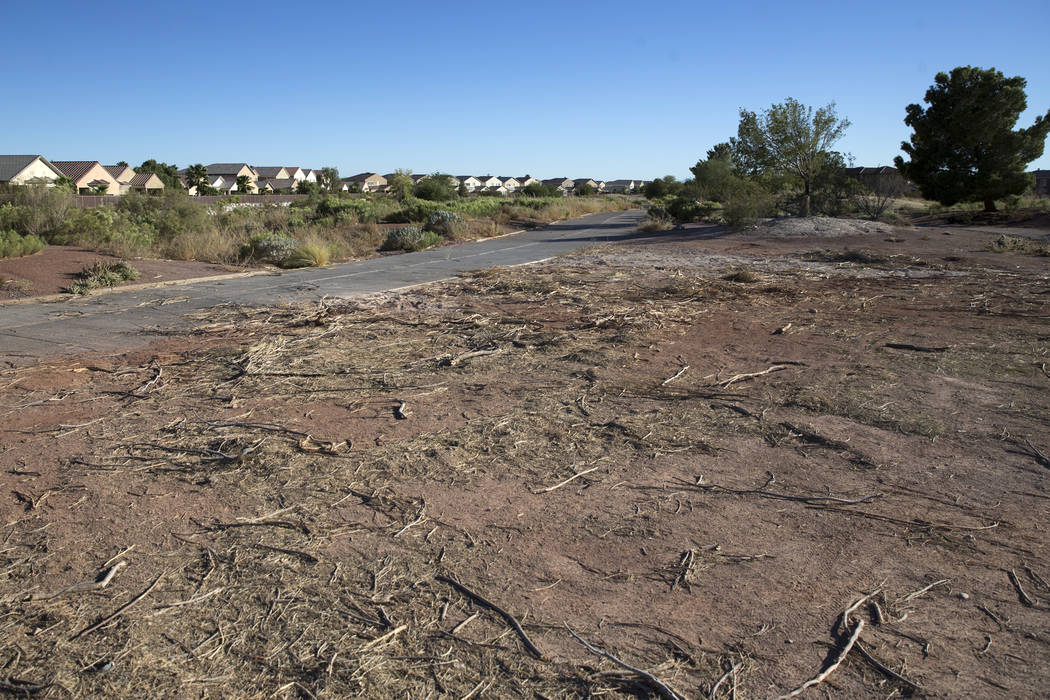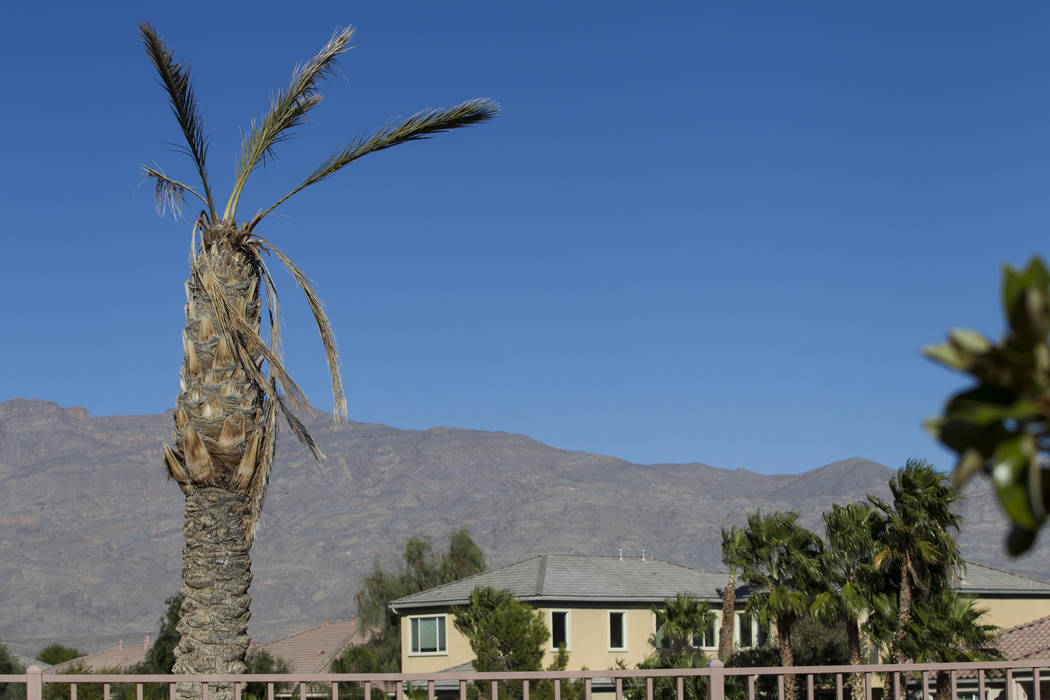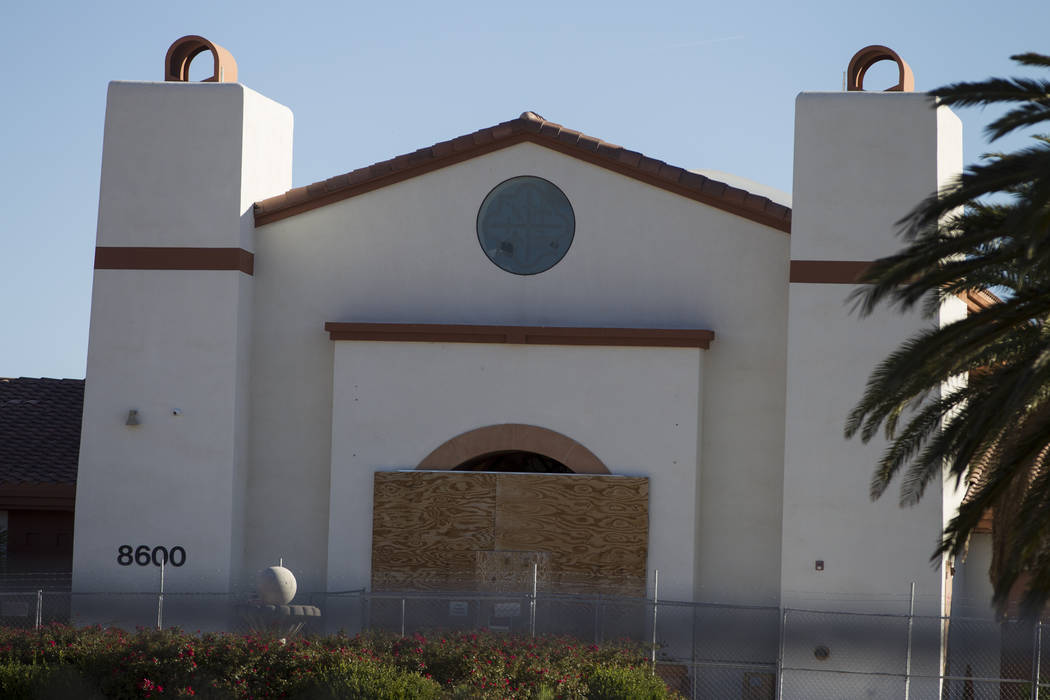 When Colleen Malany moved to Las Vegas from Colorado, she knew she was going to miss the towering peaks of the Rocky Mountains.
So she was sold on the northwest Las Vegas townhouse perched over a golf course green with a Mount Charleston backdrop.
"That was the perfect vista for me. And I golf, so it was a win-win," Malany said. "And now it's dead."
Malany and more than 1,500 homeowners who live in the Silverstone Ranch development in the far northwest valley have lived next to a shuttered 27-hole golf course for more than two years now. The course has changed hands since it closed in 2015, and has been tangled in litigation.
Closing golf courses have roiled neighboring homeowners, many of whom paid lot premiums to live next door, in the valley and nationwide. But unlike some of those other shuttered courses, Silverstone homeowners have a perpetuity clause that says three-quarters of them would need to vote to change the covenants to allow the golf course land to be used for another purpose.
Neighbors have been fighting to get their golf course back for more than two years.
"They must just think they're going to wear us out," Silverstone homeowner Rick Schmidtke said.
The Silverstone case has been complicated since a California-based limited liability company bought the golf course in 2015. Desert Lifestyles LLC purchased the course in September 2015, promptly closed it and stopped watering. Silverstone homeowners sued, and in December 2015, they were notified Desert Lifestyles had sold the course to Stoneridge Parkway LLC. Stoneridge then filed for bankruptcy.
The managing member of Stoneridge Parkway LLC, Danny Modab, testified Friday in U.S. District Court that he went into a 2016 meeting with Silverstone Ranch homeowners association board members thinking they were open to uses for the roughly 300 acres other than a 27-hole golf course.
"I thought we were going to be able to make a deal," Modab said.
Modab envisioned restoring an 18-hole golf course and the clubhouse, with homes built on the rest of the property. Modab was in talks with D.R. Horton about selling the homebuilder 60 acres of the closed golf course, he said.
Silverstone homeowners, some clad in "Save Our Silverstone" T-shirts, packed Boulware's chambers Friday, as he heard arguments from attorneys representing homeowners, Stoneridge Parkway and Desert Lifestyles on jurisdictional issues in the case. The outstanding question is whether the case will continue in federal court or be remanded to state court. Boulware will issue a written decision in the future.
Boulware held Desert Lifestyles in contempt in 2015 for failing to turn over all communications relating to the sale to Stoneridge Parkway.
The city of Las Vegas levied fines against the golf course owner for a lack of upkeep, and the penalties continue to pile up. Las Vegas City Councilwoman Michele Fiore estimates they're in the $2 million range.
"The city is cleaning up and doing what we can, and fining the property owner for not taking care of it," Fiore said. "The city is 100 percent in support of the homeowners. If they want it green, I'll support that. If they want something else, I'll support that."
Las Vegas code enforcement officers are monitoring the course, and a contractor will be working next week in the fire break area, city spokesman Jace Radke said.
Meanwhile, Rick and Candi Schmidtke's once-lush golf course view is now dominated by a palm tree that looks as dejected as Charlie Brown's Christmas tree.
"We have two little grandkids growing up in cement," Candi Schmidtke said. "I want them to know grass and green and have that freedom."
Contact Jamie Munks at jmunks@reviewjournal.com or 702-383-0340. Follow @JamieMunksRJ on Twitter.