Las Vegas boy killed in crash remembered as sweet, caring
Updated September 1, 2018 - 11:37 pm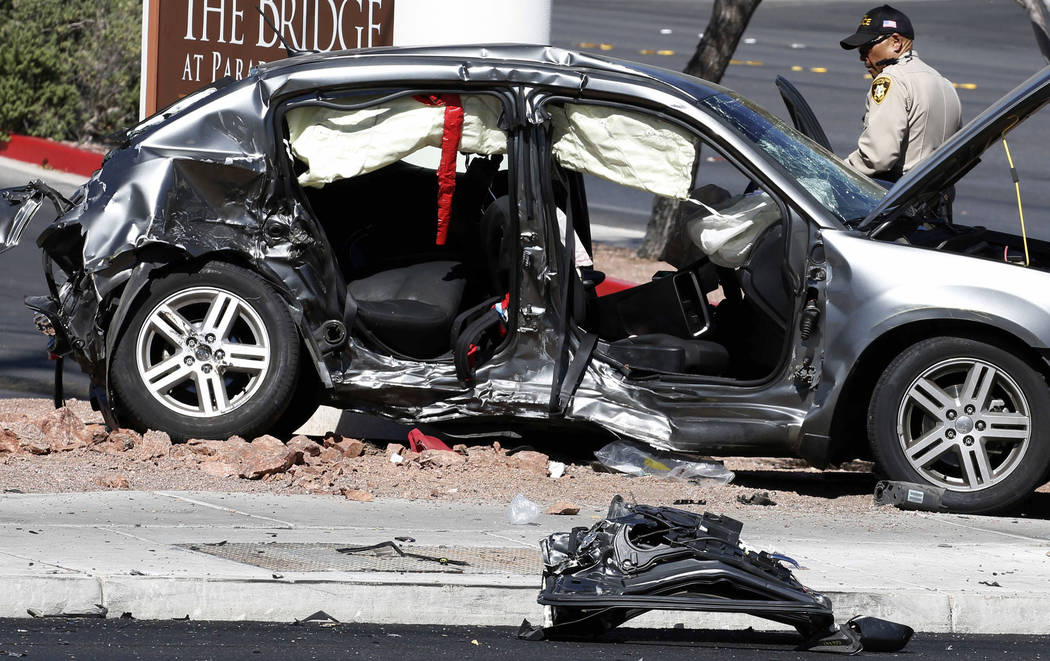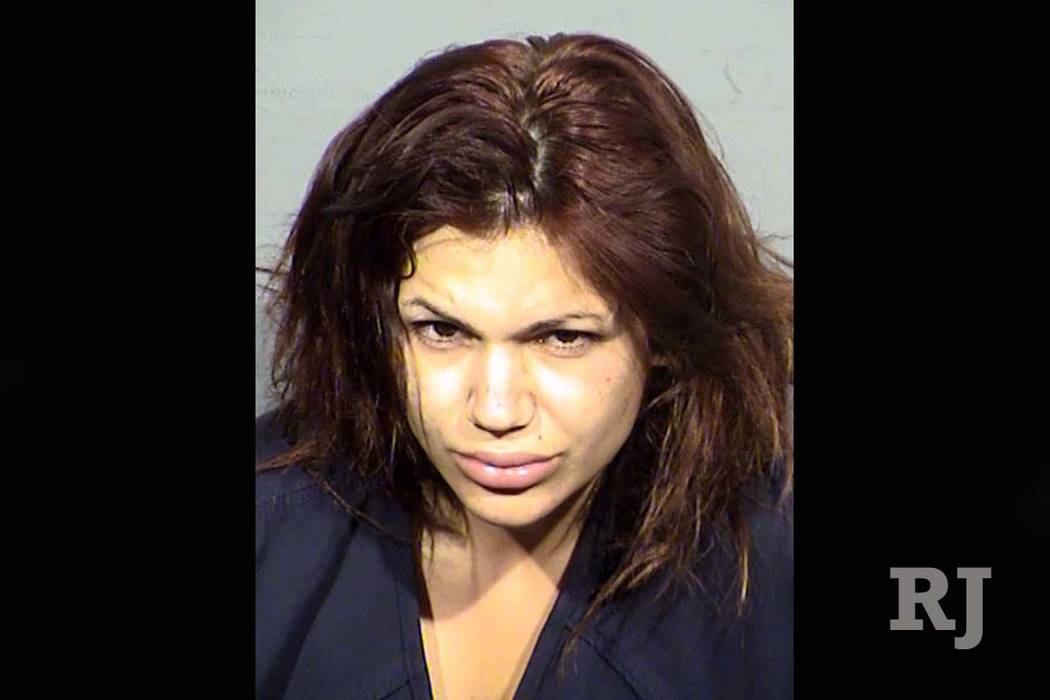 Eight-year-old Levi Echenique was sad that he was no longer attending the same school as his big brother.
He looked up to his brother, Joey, and was trying to adjust to life at his elementary school without his 12-year-old brother around, close family friend Savanna Sparks said.
"And now Joey has to adjust to the rest of his life without Levi," Sparks said.
Levi was killed on his way to elementary school Friday morning, shortly after his parents had dropped off his older brother at school, she said.
A suspected impaired driver "grossly exceeding the speed limit" in a red Chevrolet Camaro ran a red light about 8:30 a.m. and hit their 2012 Dodge Avenger at the intersection of Eastern and Harmon avenues, sending it into another car, according to Las Vegas police.
Levi died at Sunrise Hospital and Medical Center. His mother and father, Briejet and Jose Echenique, are recovering at the hospital.
The crash injured three others, including the 25-year-old Camaro driver, who was arrested on reckless driving and DUI charges.
Levi had a strong bond with his family, Sparks said.
Fund drive set up
A GoFundMe page set up in the family's name said Joey was being brave in the wake of the crash.
"He is heartbroken to have his whole family and life upside down, and trying to understand why he lost his best friend," the page stated. "It is a devastation to witness this young boy try and process what is happening to his life."
The page, titled For the Love of Levi, indicates his mother is still in critical condition.
She suffered collapsed and punctured lungs, broken ribs, a broken pelvis and loss of movement in her right leg, the page said. His dad may need several procedures, including neck surgery, the page said.
The night before the crash, Briejet Echenique posted a picture on Facebook of a drawing he had made for his mom, Sparks said. The post mentioned that a favorite gift, a clock with a lighthouse and sailboat, had been broken.
She wrote in the post that she loves lighthouses, and Levi sketched her a picture of a lighthouse and a sailboat out on some water.
"Levi cheered me up with a quick drawing," she wrote. "So sweet."
He loved to draw and craft little projects for his mother, Sparks said.
Levi also liked playing sports, particularly baseball, sometimes with his dad and sometimes near his friend Liahna, 11, who would watch from the side or retrieve the baseball for him if he lost it.
She, Levi and Joey were part of a group of neighborhood children who would play, swim or watch movies together, Liahna said.
Last year the three of them went trick-or-treating together on Halloween, she said.
She dressed as a cowgirl, Joey wore a scary mask and Levi pretended to be a zombie doctor. They got plenty of treats, taking home soda, popcorn and chips, along with lots of candy.
"We hit the jackpot," Liahna said.
Her aunt, Monica Miranda, said the neighborhood children have been supporting one another through a group chat since Levi's death.
"Little kids should not have to do that," the 23-year-old woman said.
She will remember her niece's friend as "the cutest, sweetest little boy ever," whose caring demeanor differed from that of other children at his age.
"Eight-year-old boys never acted like that," Miranda said.
A makeshift memorial of flowers, an Elmo doll and a lit candle marked the scene of the crash Saturday morning. Shards of glass littered the scene.
'100 percent avoidable'
The Camaro driver, 25-year-old Aylin Alvarez-Perez, was booked into the Clark County Detention Center on two charges of reckless driving resulting in death or substantial bodily harm and one charge each of DUI resulting in death and DUI resulting in substantial bodily harm.
Metropolitan Police Department Capt. Nick Farese spoke with reporters at the scene Friday, imploring drivers to obey speed limits and pay attention to signals and signs. He called the crash "100 percent avoidable" and "an embarrassment to the community."
"I don't know what else we can say to the community. But I mean, a loss of a child, if that isn't the catalyst for some reform, for people to slow down and not drink and drive," Farese said at the scene, trailing off before he could finish his sentence. "A couple of minutes could be the difference between your life or someone else's life."
And the family friend, Sparks, also had a message for the public and those thinking about getting behind the wheel while impaired.
"I just pray that because of this accident that people decide not to do it," Sparks said.
Contact Mike Shoro at mshoro@reviewjournal.com or 702-387-5290. Follow @mike_shoro on Twitter.