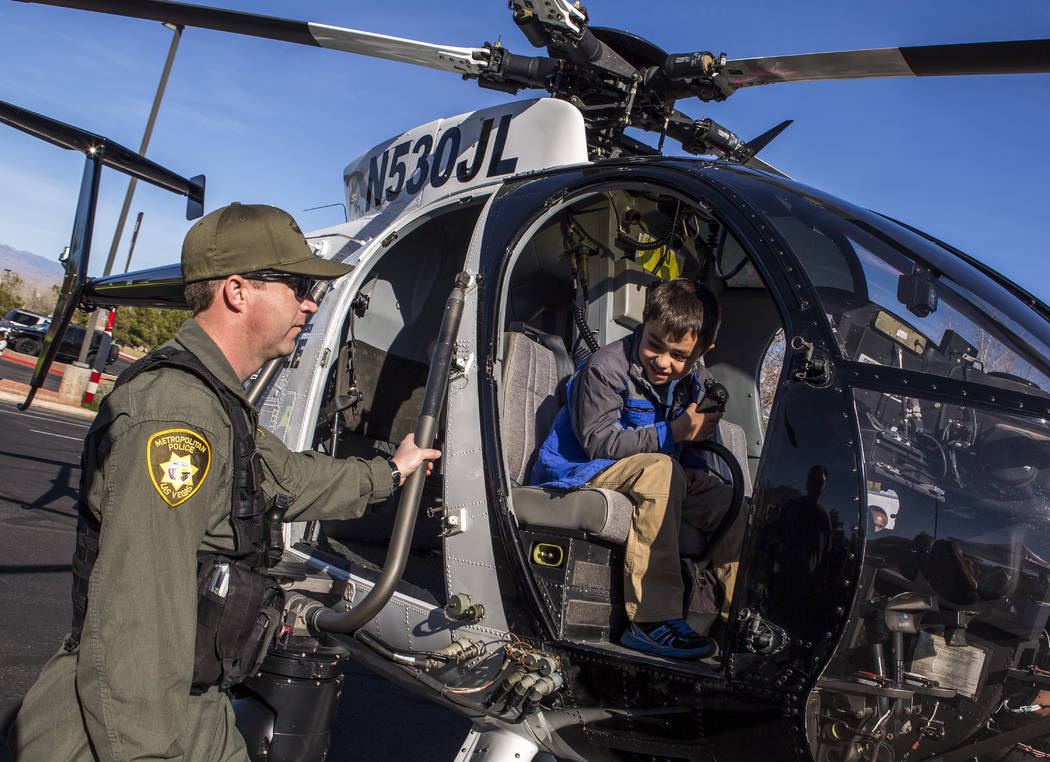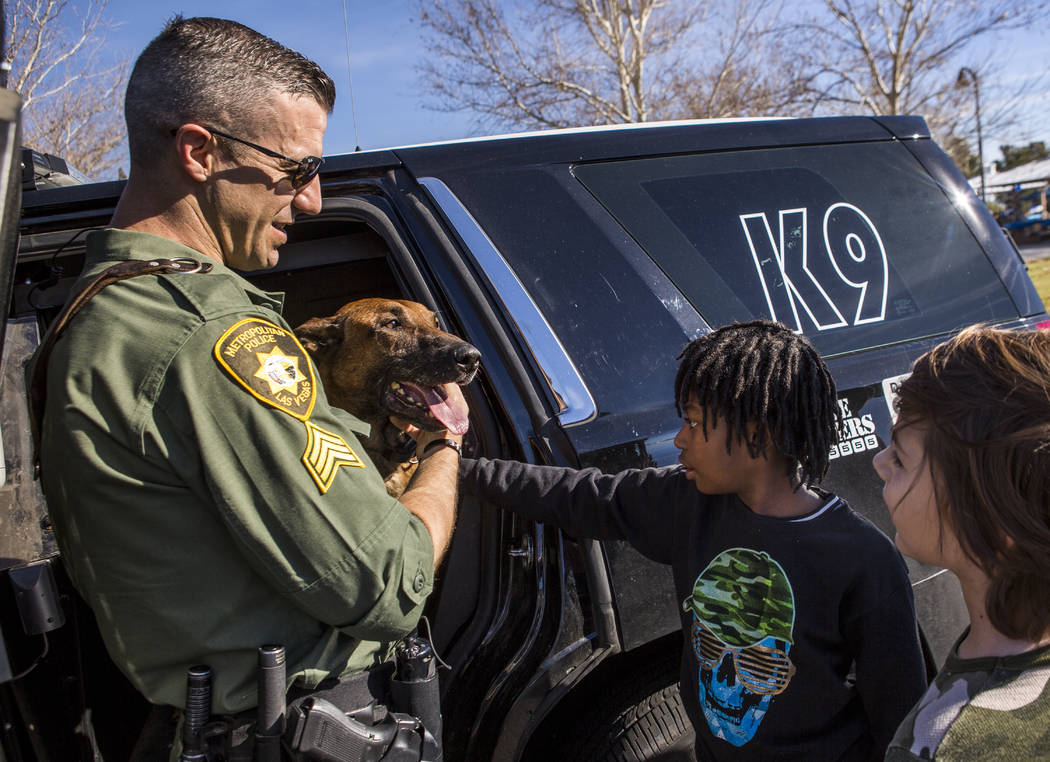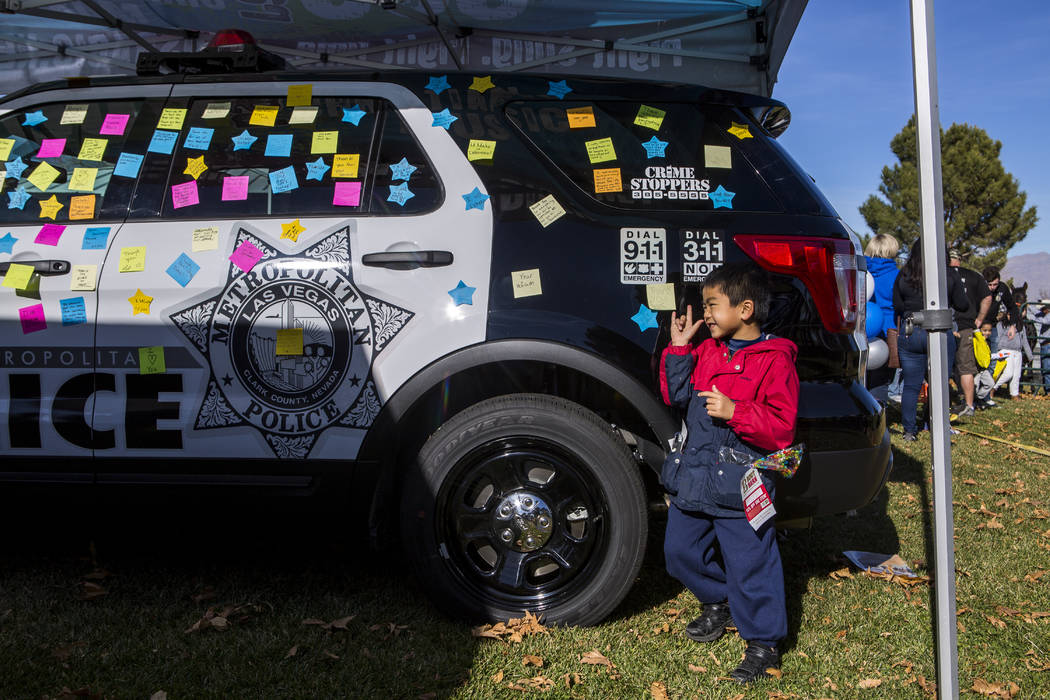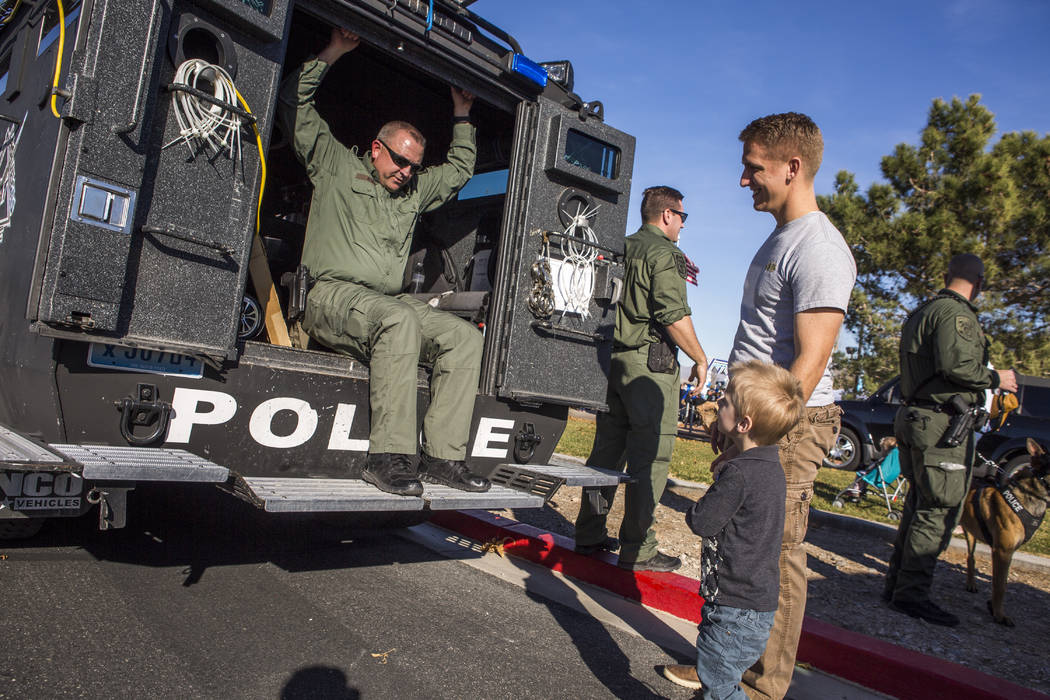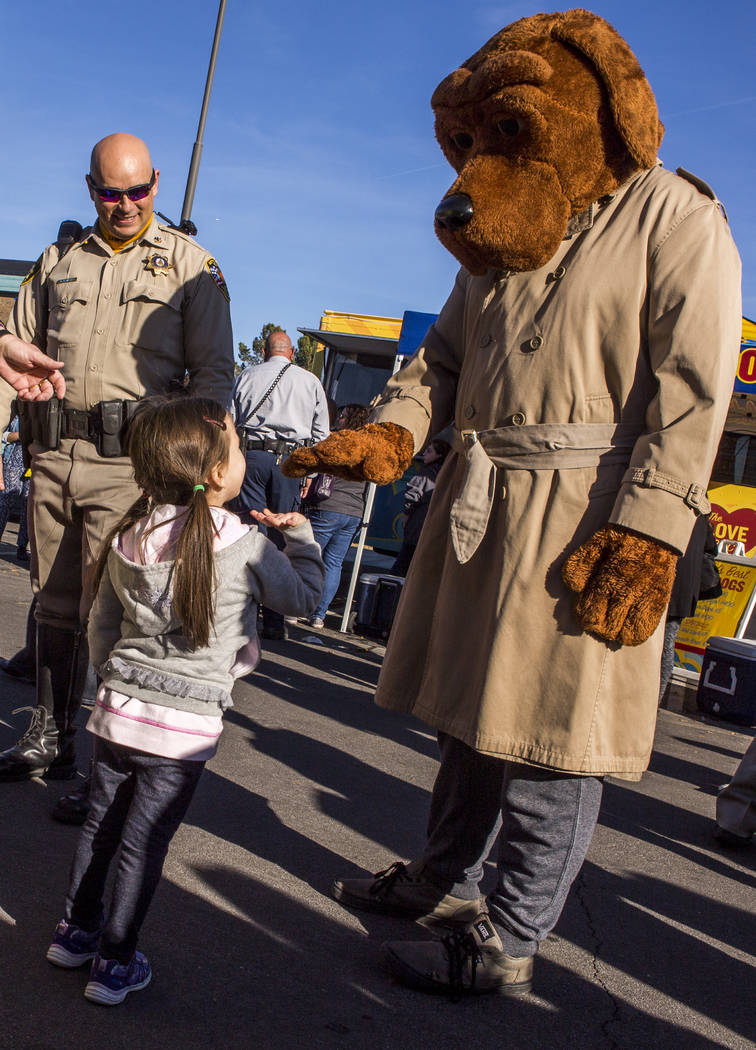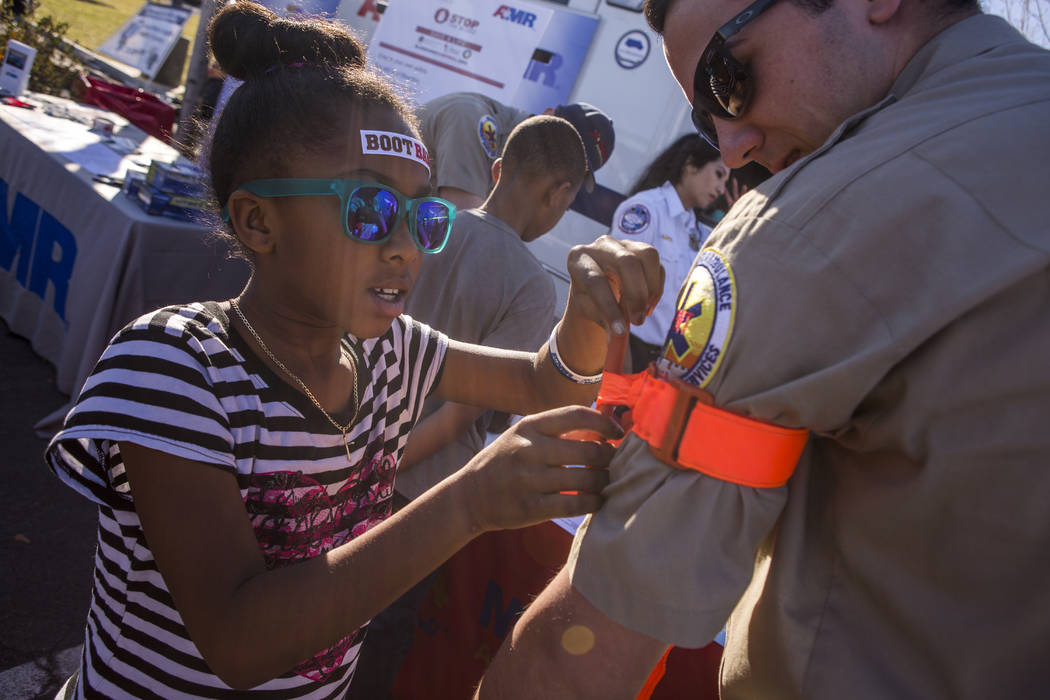 The Metropolitan Police Department and the Metropolitan Police Department Foundation gathered with community members Saturday to mark National Law Enforcement Appreciation Day.
Though the appreciation day was officially Tuesday, the agencies commemorated the event Saturday at Police Memorial Park, 3250 Metro Academy Way, with food trucks; music; and police and military unit displays. There were also games, raffles, photo booths, face painting, card making and a bounce house.
Las Vegas headliner Frank Scinta was the event's master of ceremonies. Guests included Las Vegas Mayor Carolyn Goodman, Las Vegas City Councilman Stavros Anthony, Metro Capt. Harry Fagel and Sheriff Joe Lombardo.
Representatives from the Vegas Golden Knights and the Raiders, the NFL team coming to Las Vegas in 2020, also attended.
In a statement, the Police Department said its foundation raises money for Metro programs that "make Southern Nevada a safer place to live, work and visit."
3250 Metro Academy Way, Las Vegas