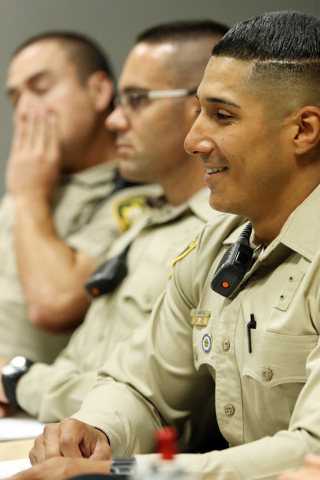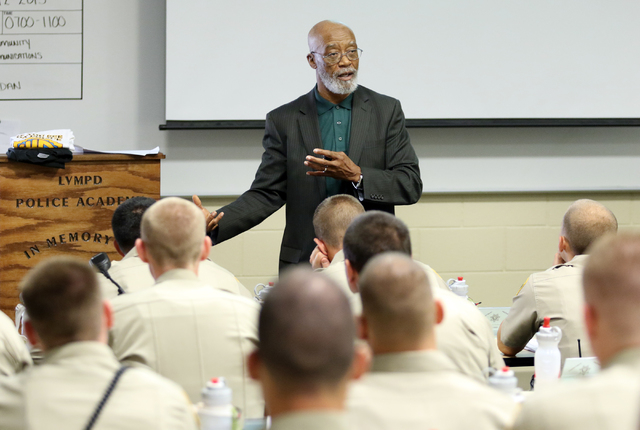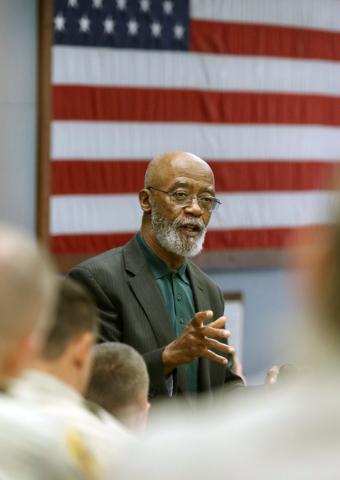 After years of patrolling, police officers may see only criminals around them.
But looking at a neighborhood and seeing just the bad guys is a kind of trap that about 70 Metro recruits were warned against during an academy class on fair and impartial policing Tuesday.
Mujahid Ramadan, chair of Metro's Multicultural Advisory Council, has been teaching these classes for about 12 years and has always maintained that familiarity with different cultures and diversity are important parts of good police work. The conflicts between police departments and black communities in American cities such as Baltimore, New York and Ferguson, Mo., are a consequence of lacking programs like this, Ramadan said.
"We're still feeling our historical past," he told the class. "That's why these things keep popping up."
Metro's efforts to tackle minority issues have been hailed by the Department of Justice as a model for best practices in community-oriented policing, Ramadan proudly told the class. In the past few weeks, the Department of Justice has sent police from Minneapolis and Fayetteville, S.C., to Las Vegas to learn from Metro's community and diversity initiatives.
Throughout the six-hour class, Ramadan asked the recruits to examine and confront their own biases. He explained the realities of stereotypes, how biases develop in children through modeled behavior and the ethnic makeup of Clark County. His goal is to prepare all officers to deal with people regardless of whether they are men, women, African-American, Hispanic, Asian, LGBT, baby boomers or Millennials.
The recruits' increasing diversity is a promising sign to Ramadan. They come from a variety of backgrounds and range in age from about 23 to 45 years old.
And they seemed to understand. Ramadan's eyes lit up when recruit Jay Rozell raised his hand during a lesson about stereotypes.
"It's a two-way street," Rozell said. Just like a cop could easily fall into the habit of making generalizations about communities, a lot of people will think all cops are the same, he said.
Ramadan said demographics are changing in the valley, and he taught the recruits about the black community's roots in West Las Vegas. He lectured on cultural differences from nationality to nationality. While not every Spanish speaker the recruits encounter will be Mexican, three-quarters of the county patrolled by Metro will have significant Latino populations.
He told the recruits to imagine what it could be like to have a family member living under the threat of deportation, and he instructed them to never assume that someone was hiding behind the cover of a foreign language.
"Sometimes we need to give them the benefit of the doubt," Ramadan said. "That's just the language they're most comfortable communicating in."
Ramadan also said the recruits need to be aware of the lesbian, gay, bisexual and transgender communities and culture.
The majority of the recruits agreed that in domestic disputes with straight couples, it's a natural assumption that the man is the aggressor, but those preconceived ideas don't apply to same-sex relationships.
An officer needs to be able to put aside any biases they may have to carry out investigations with an open mind. That's also the best way for cops to build trust with those they police.
"It's going to be challenged when they get out there, but at least they have a foundation to look back on," Ramadan said of Tuesday's training. Once the recruits graduate and get a little time on the job, they will participate in other programs to reinforce what they learned in diversity class.
Contact Wesley Juhl at wjuhl@reviewjournal.com and 702-383-0391. Find him on Twitter: @WesJuhl.