Plane ditched in Lake Mead found months later
Updated January 16, 2023 - 12:57 pm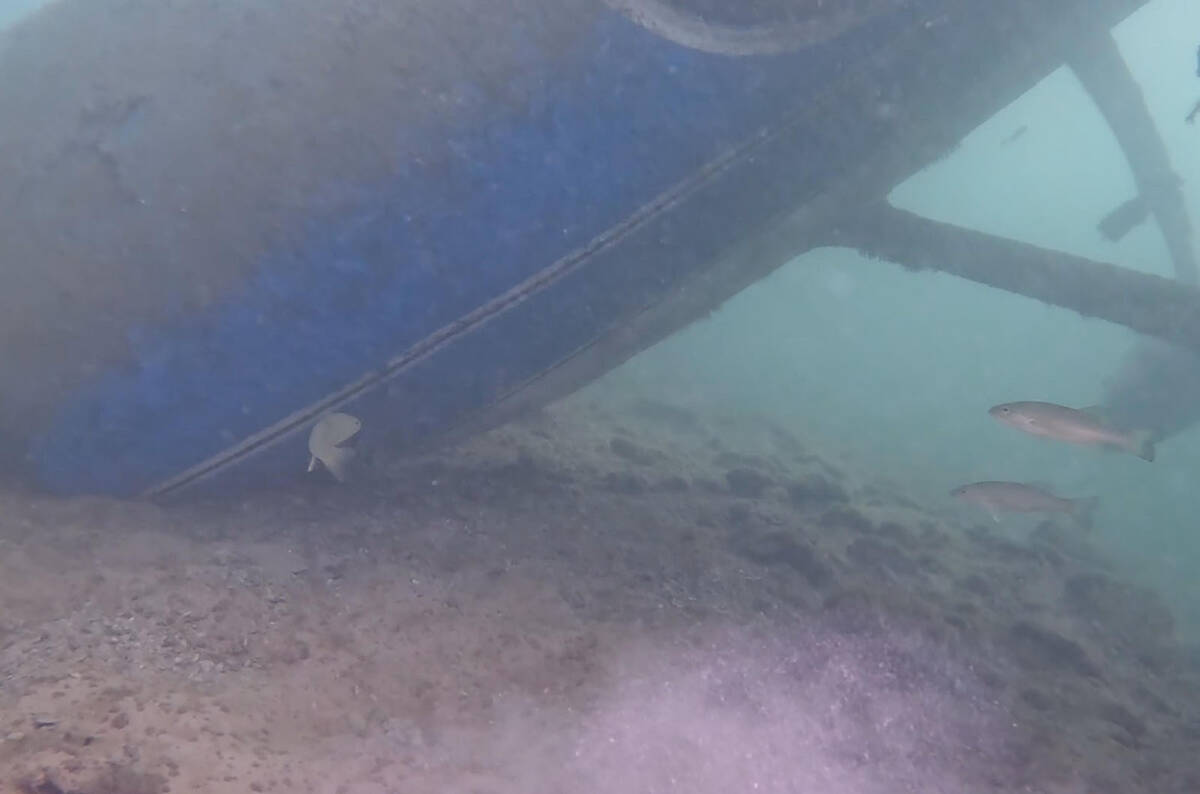 A plane that made an emergency landing on Lake Mead in October was found last month at the bottom of the lake by a local consulting firm.
On Oct. 1 around 8 p.m., Chad Rodgers was forced to make an emergency landing on the lake near Boulder City after his single-engine Cessna 182C suffered engine failure. Rodgers and passenger Charles Wood were headed for the North Las Vegas Airport, according to the Federal Aviation Administration.
Rodgers and Wood escaped the aircraft and swam to shore uninjured.
According to the National Transportation Safety Board's preliminary report the plane "nosed over and came to rest inverted."
Steve Schafer with Earth Resource Group said in an email that the Las Vegas-based environmental consulting firm found the plane in the lake in late December using a VideoRay Pro 4 remotely operated vehicle and sonar technology.
The flight originated in Amarillo, Texas, refueled in Sante Fe, New Mexico, and in Grand Canyon, Arizona, before departing for Las Vegas, according to NTSB's report.
About 25 minutes into the flight, Rodgers declared an emergency with air traffic control because of a decline in oil pressure. The aircraft then had a total loss of engine power.
Rodgers asked about nearby roads for an emergency landing and was told the plane was directly above Lake Mead.
"They circled the lake under a lit moon while the pilot and passenger reviewed the emergency checklist to prepare for the lake ditching," the report read.
The pilot's wife, Keri Rodgers, created an online fundraiser to raise money for the two men's belongings, which sunk with the plane to the bottom of the lake.
"Officials did not expect to find any survivors. Three hours after the plane went down, both survivors were miraculously found unscathed," she wrote online. "They both managed to escape through the window as the plane was sinking to the bottom of the lake."
A video posted online captured the plane at the bottom of Lake Mead.
Chad Rodgers and Charles Wood could not be reached for comment.
Contact David Wilson at dwilson@reviewjournal.com. Follow @davidwilson_RJ on Twitter.