'Somebody out there knows something': Family, police want help solving killings
Updated May 24, 2023 - 6:01 pm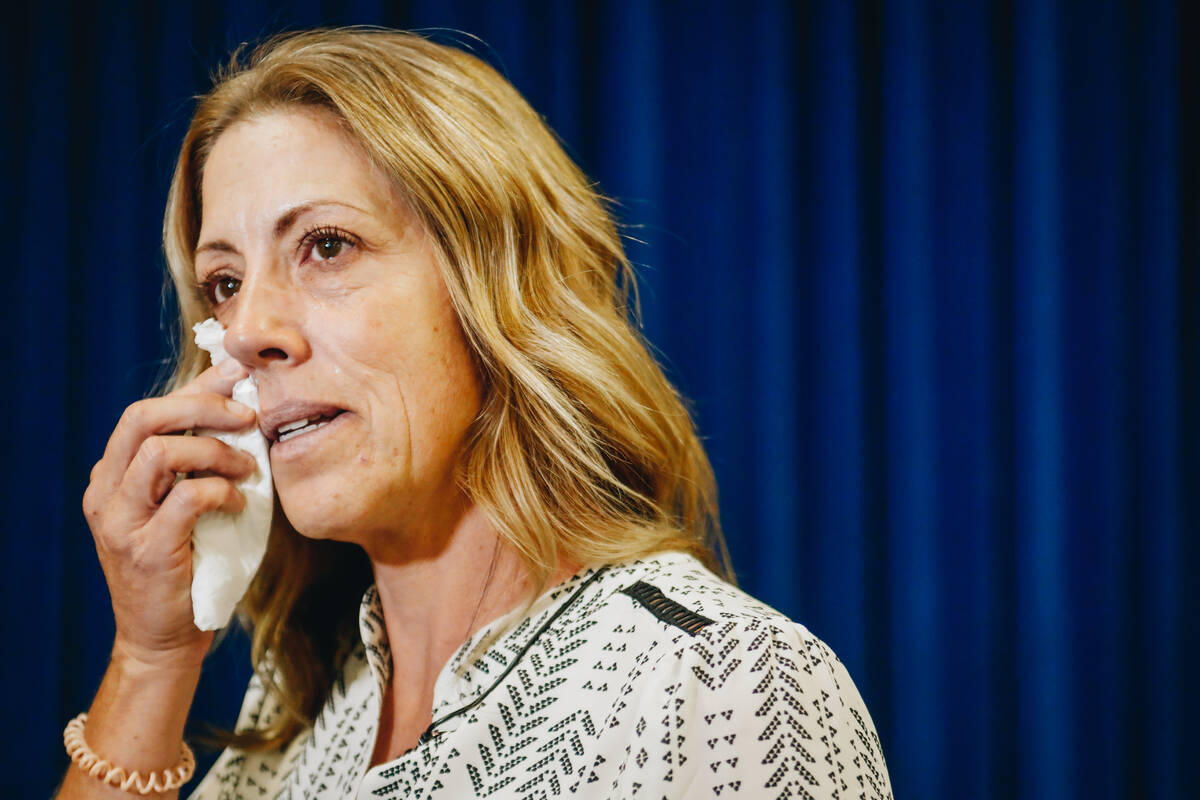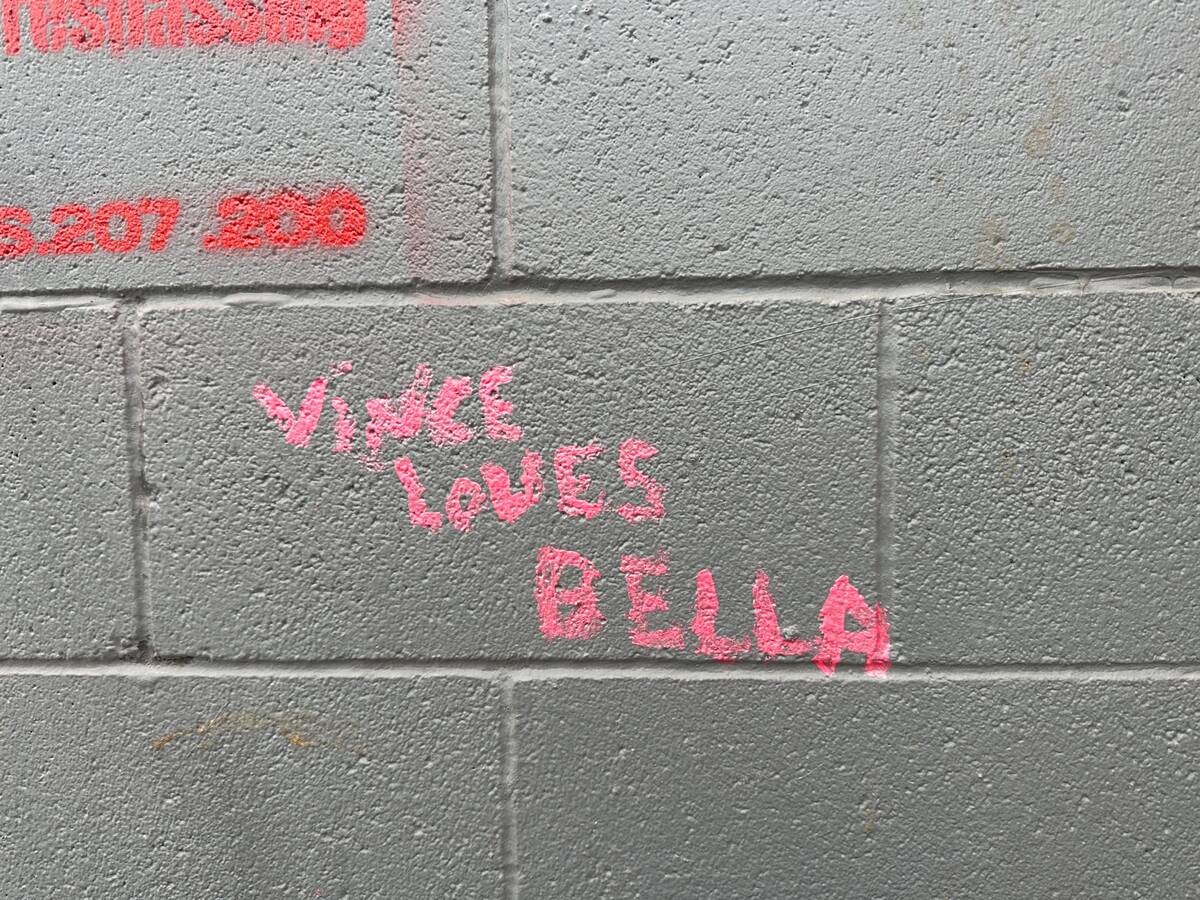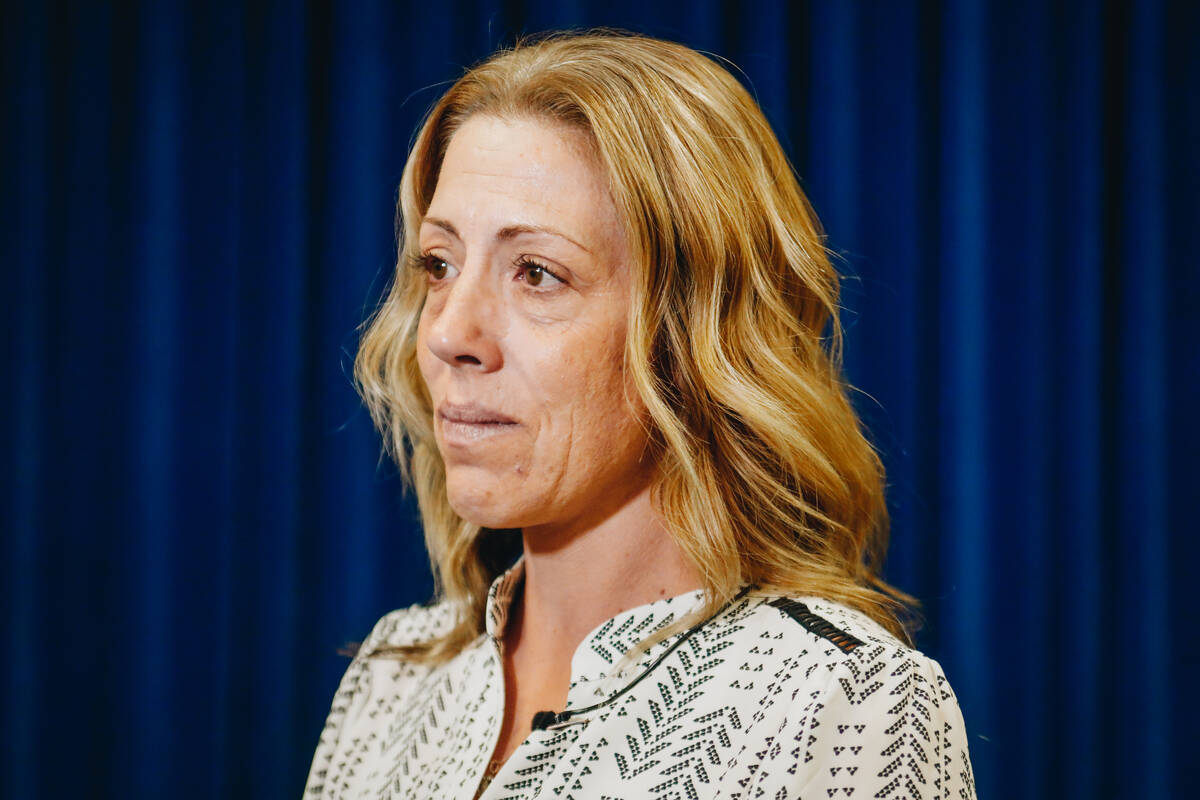 The sister of a woman found slain with her boyfriend in a makeshift encampment behind a store in the east Las Vegas Valley made an appeal on Wednesday to the public to help solve the killings.
"I'm here speaking on behalf of my sister because that's what she would want me to do," said Shirl Huey, 44, of Phoenix. "She was my soul sister, she was my everything."
Huey's sister, Shella Huey, 46, was found dead with Vincent Spoto, 65, on Feb. 20 in a makeshift shelter behind the AutoZone store at 3290 S. Nellis Blvd., just north of East Desert Inn Road.
Both had been shot dead, the Clark County coroner's office said. Shella Huey was found with gunshot wounds to the neck and head. Spoto was found with a gunshot wound to the head.
Shirl Huey was joined by Lt. Jason Johansson in a Wednesday news conference at the Metropolitan Police Department's headquarters. Johansson said police need the public's help in solving the murders.
"We have done a relentless pursuit of investigative facts on this case. And unfortunately, we're running out of investigative leads," he said. "I have concerns that this investigation will go cold without the community's assistance."
"I know somebody out there knows something, and just be brave and come forward," Shirl Huey added.
Johansson said investigators believe Shella Huey and Spoto were killed several days before their bodies were found by police, likely on the night of Feb. 17 or on the morning of Feb. 18. The two were found inside the shelter, lying down. They had possibly been asleep when they were killed, Johansson said.
Their shelter's location, behind an Autozone and just south of a Taco Bell, was hidden enough so that a person would have had to have intentionally walked back there to see it, Johansson said.
He said that investigators heard there was a rumor mill in the "fairly close" community of unhoused people that Shella Huey and Spoto were found dead sometime before police were notified, but that nobody wanted to come forward and be the person to call police.
"When that exactly occurred is unknown to us," Johansson said.
Asked if there was any indication that the two were targeted because they were homeless, Johansson said he had "no facts or circumstances in this investigation that points us in that direction."
Shirl Huey said her sister was also known by the nickname Bella. Shella Huey, the middle of three sisters, was born in Phoenix and grew up in Colorado. She had kids that Shirl Huey declined to talk further about. Shella Huey was outgoing, funny, and loved to hike and travel. She had a "gypsy spirit," her sister said.
Shella Huey had lived in Las Vegas for about a year before her death, Shirl Huey said, and had fallen on hard times.
"She was broken. She had hit rock bottom. But she was human, just like all of us are," her sister said.
Shella Huey had been in a relationship with Spoto for over two decades, Shirl Huey said. On Feb. 21, the day police announced the slayings, the words "Vince loves Bella" were seen written on a wall near where they were found dead.
Shirl Huey called Spoto the love of her sister's life and indicated that there was some comfort that they died together.
"I'm glad she went out with him because she wouldn't want anybody else. She loved him a lot," Shirl Huey said Wednesday.
She also had words for her sister's killer: "You jerk. Why would you do this? You took her life but you punish me. You punished everybody who loved her and it's not fair. And come forward."
Contact Brett Clarkson at bclarkson@reviewjournal.com.