The Mirage announces birth of dolphin calf
Updated August 1, 2017 - 5:43 pm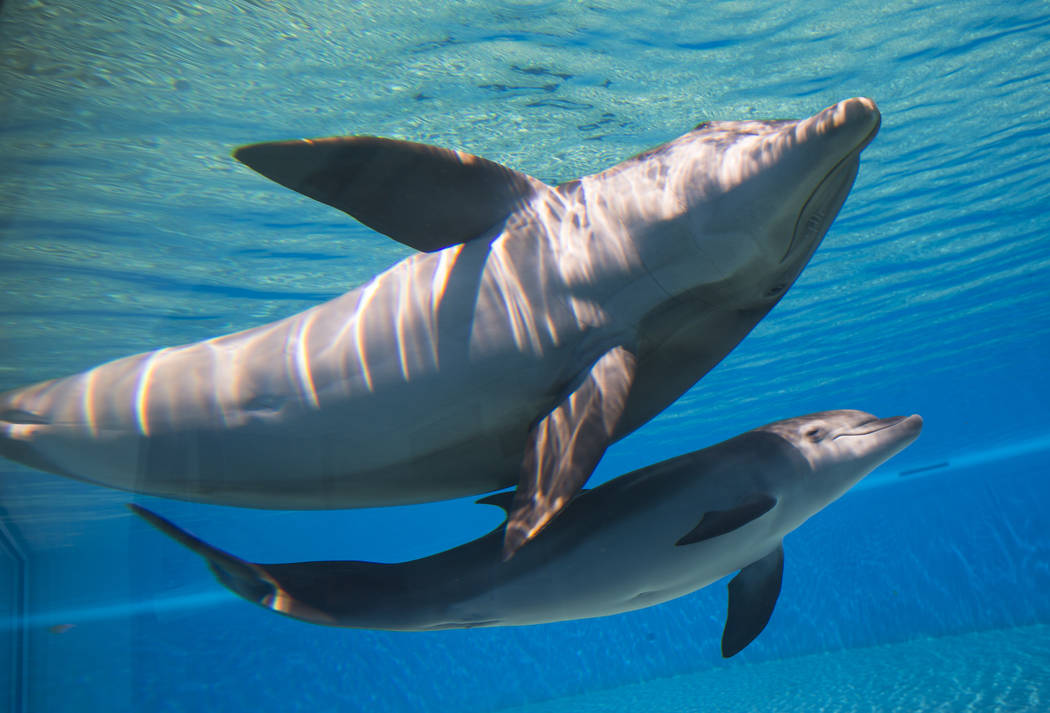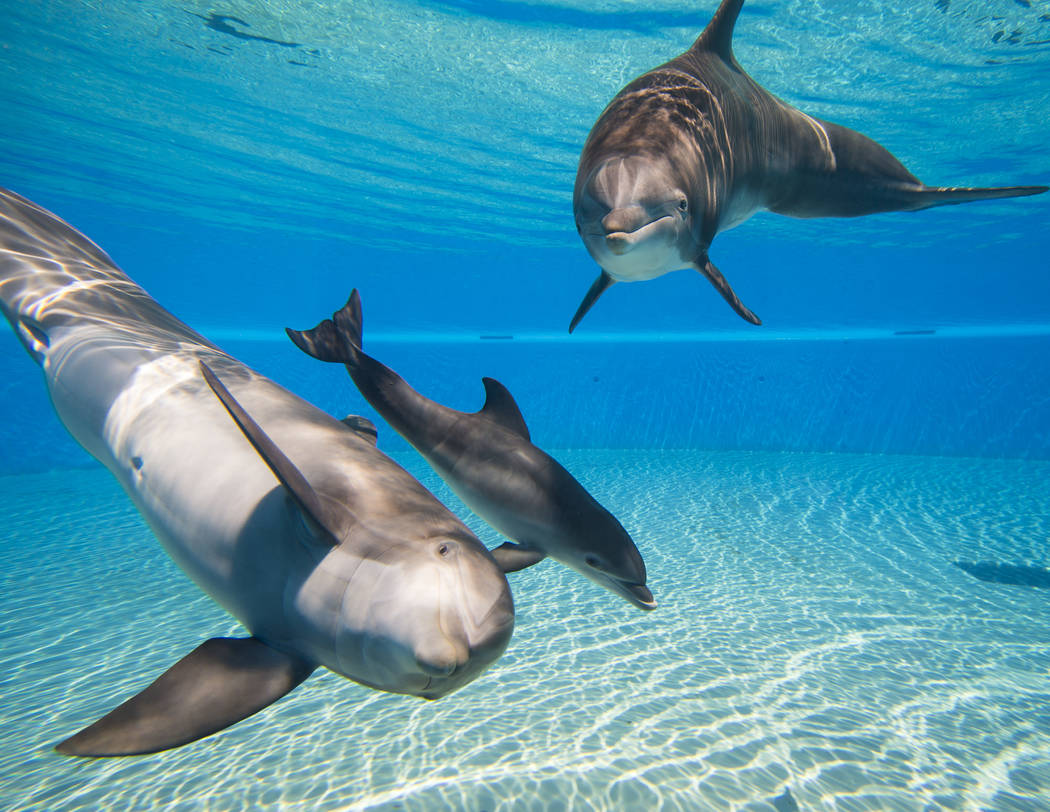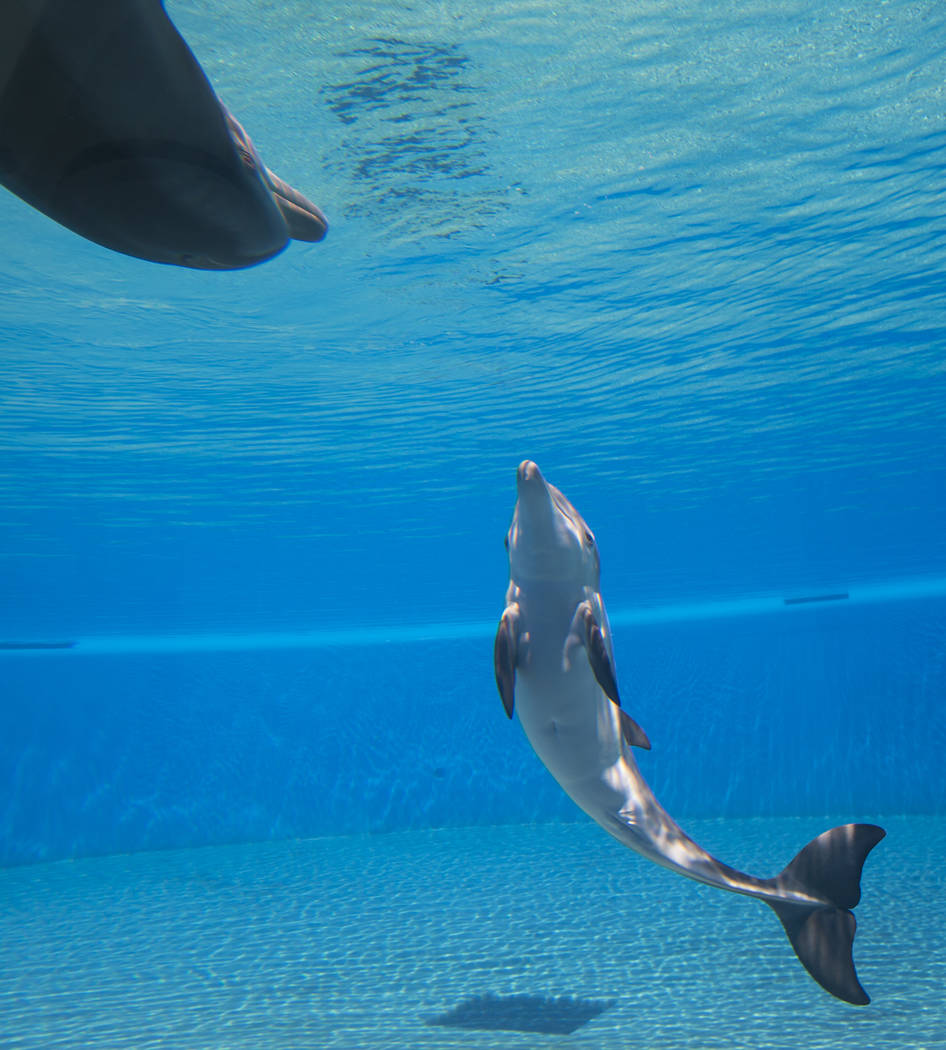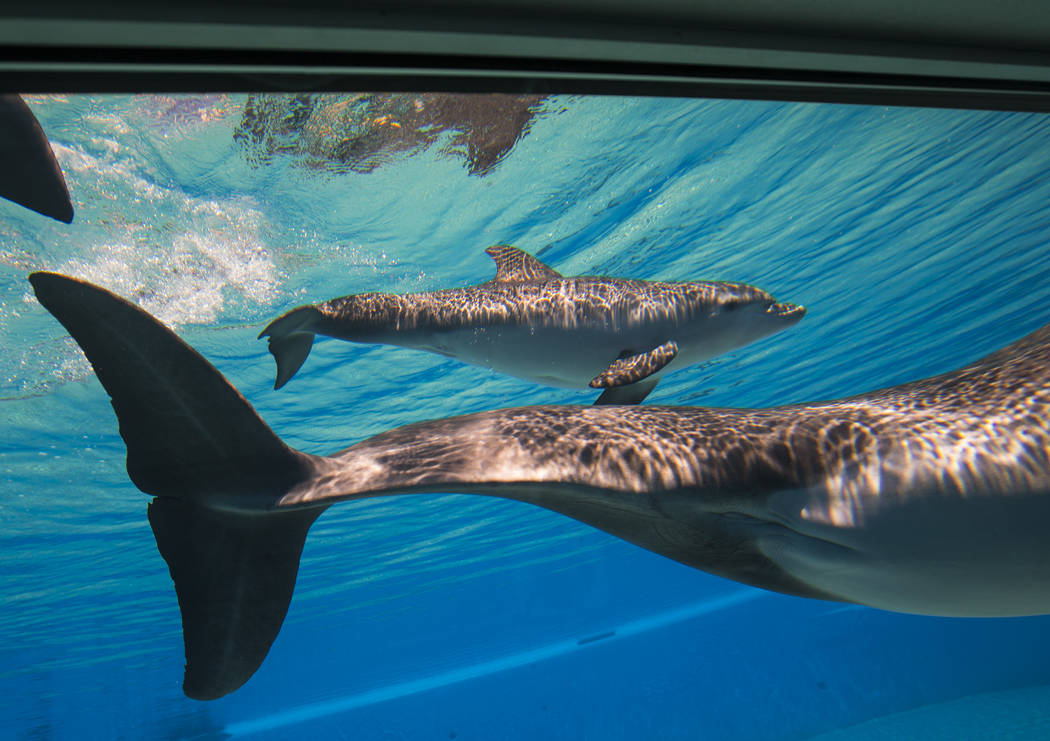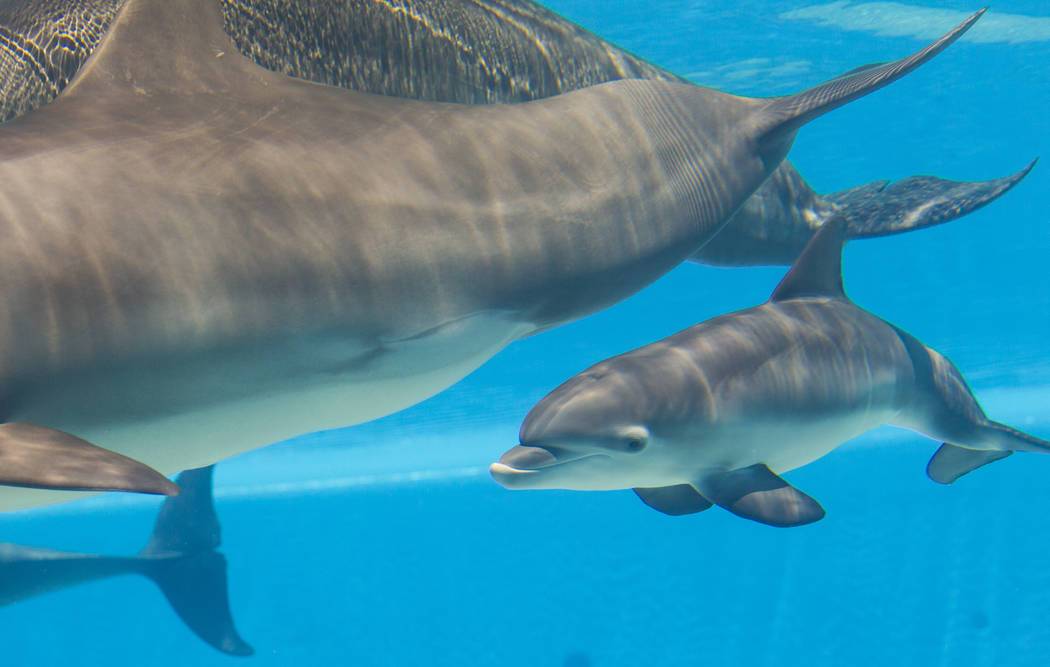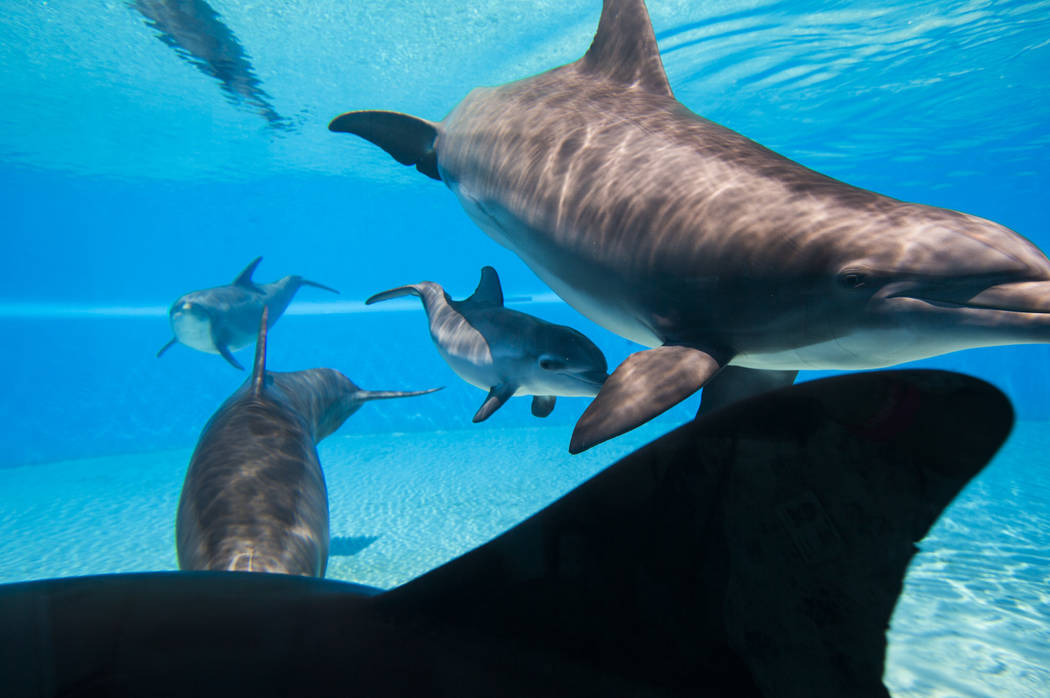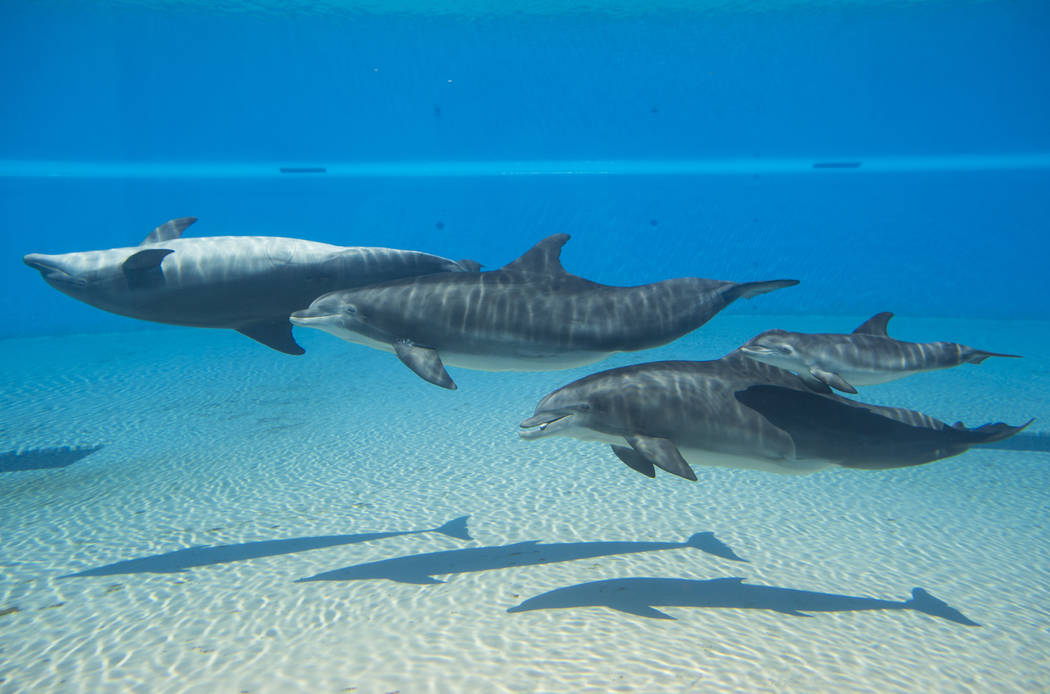 The Mirage casino-resort in Las Vegas has announced the birth of a bottlenose dolphin calf.
Resort officials on Monday said the yet-to-be-named female calf was born July 17.
David Blasko is the resort's director of animal care. He says everyone at the facility is thrilled about how well the calf is doing. Mother Huf n Puf is also doing well.
Officials say the calf swam unassisted to the water's surface immediately after delivery and took her first breath.
Visitors can view the calf at the resort's Siegfried and Roy's Secret Garden and Dolphin Habitat.