'They're not meeting us halfway': Union members picket at UMC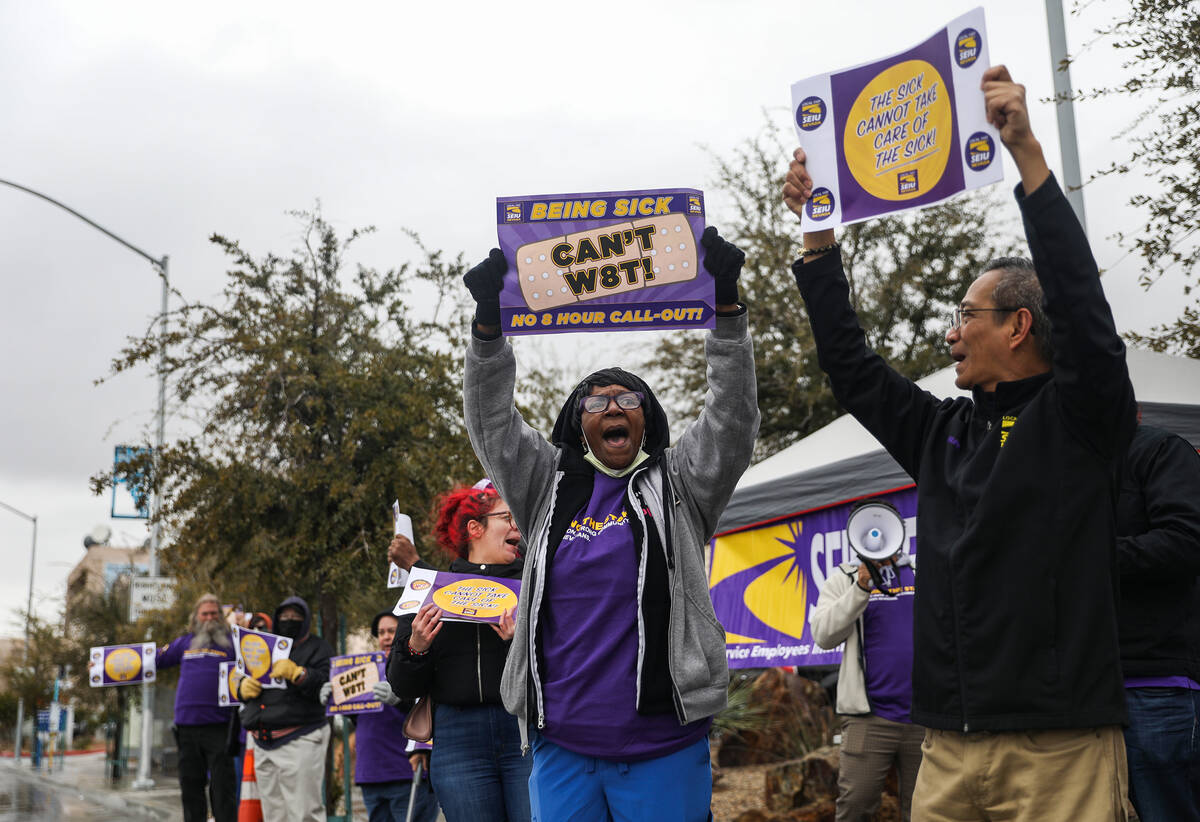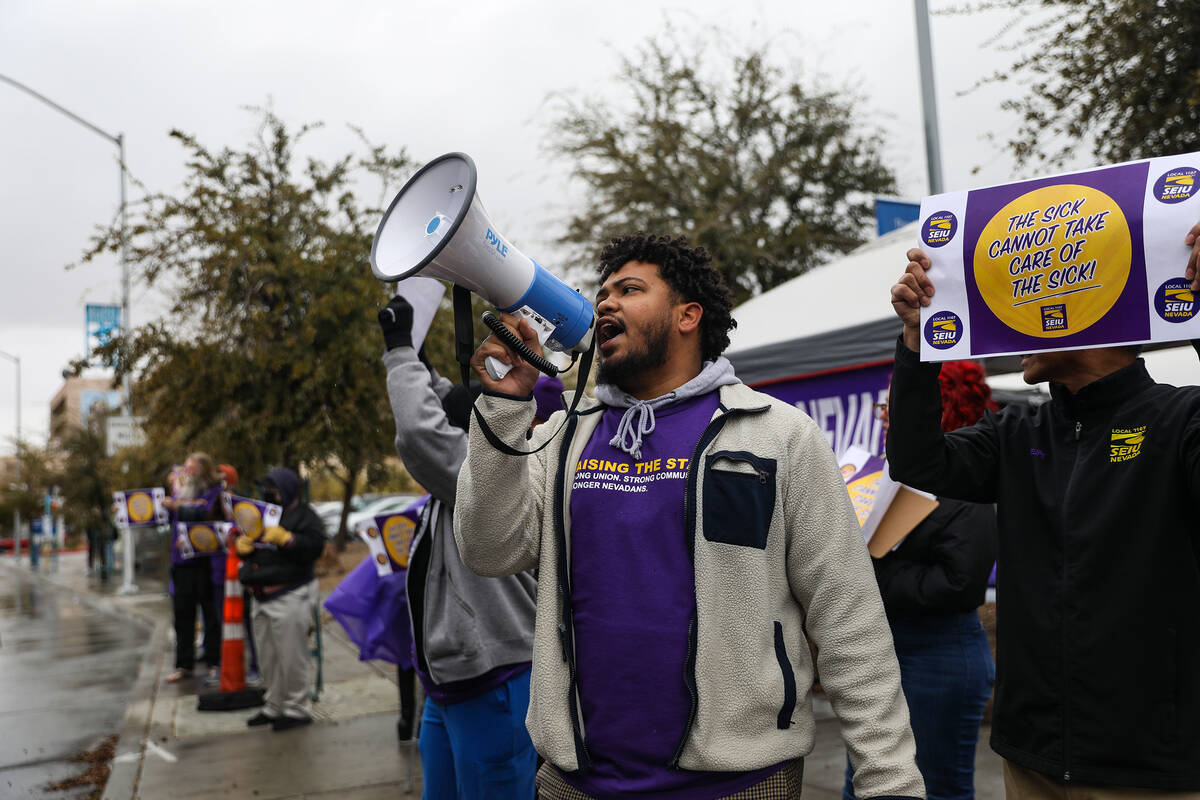 Several dozen union members picketed outside University Medical Center on Monday to protest a policy that penalizes employees who call out sick less than eight hours before a shift.
"If I knew what will happen in eight hours, I don't need this job," joked hospital respiratory therapist Sifa Ntamuhanga, who joined the informational picket.
On a more serious note, Ntamuhanga said she can't predict if she'll wake up sick in the morning, and that it's not in the best interest of patients if she feels compelled to come to work ill.
According to hospital management, the long-standing notice requirement was agreed to by Service Employees International Union Local 1107 and is clearly defined in the existing collective bargaining agreement. University Medical Center began to implement the provision "in response to a noticeable increase in last-minute call-offs," hospital CEO Mason Van Houweling said in a statement.
"When team members call off without advance notice, UMC often relies on overtime and contracted labor to reduce the impact on our patients, team members and overall operations," he said.
Liz Bolhouse, an elected SEIU nursing steward and a pediatric intensive care unit nurse, said management has misconstrued the intent of the notice provision. The hospital may be taking a harder line because of employee shortages and higher patient volumes, as well as more employees calling out sick, she said.
What it ought to be doing is addressing issues with employees who habitually abuse the absenteeism policy, she said.
"Instead, they're just throwing the book at all of us," she said. "They're penalizing the good employees along with the bad."
Registered nurse Yvette Crespo said she was shocked this month to receive a verbal reprimand — her first in 17 years at the medical center — when she called out sick less than four hours before her shift. She said she had not seen an email about the policy.
"I consider myself an exemplary employee," she said, noting that a month ago she had worked two 12-hour shifts in a row when she did not feel well to prevent understaffing.
After calling out four times within 12 months without the required notification, an employee would be subjected to a one-day suspension, according to Bolhouse. A fifth time would result in termination.
"We absolutely understand that life happens, and employees may need to call out sick without providing the full eight hours of notice from time to time," Van Houweling said. "This is why we have an incredibly lenient progressive counseling process in place."
Theresa McGowan, SEIU chief ancillary steward and an environmental services aide, said the number of daily call-offs had doubled as the result of employees being mentally and physically drained from the pandemic. But management's solution isn't reasonable, she said.
"They're not meeting us halfway, which is what we want," she said.
SEIU represents more than 3,400 workers at University Medical Center and its associated clinics. UMC, Clark County's public hospital, is home to Nevada's only Level 1 trauma center, designated pediatric trauma center, verified burn care center and center for organ transplantation.
Contact Mary Hynes at mhynes@reviewjournal.com or 702-383-0336. Follow @MaryHynes1 on Twitter.