Vigil pays tribute to woman killed in crash with Raiders' Ruggs
Updated November 5, 2021 - 9:30 pm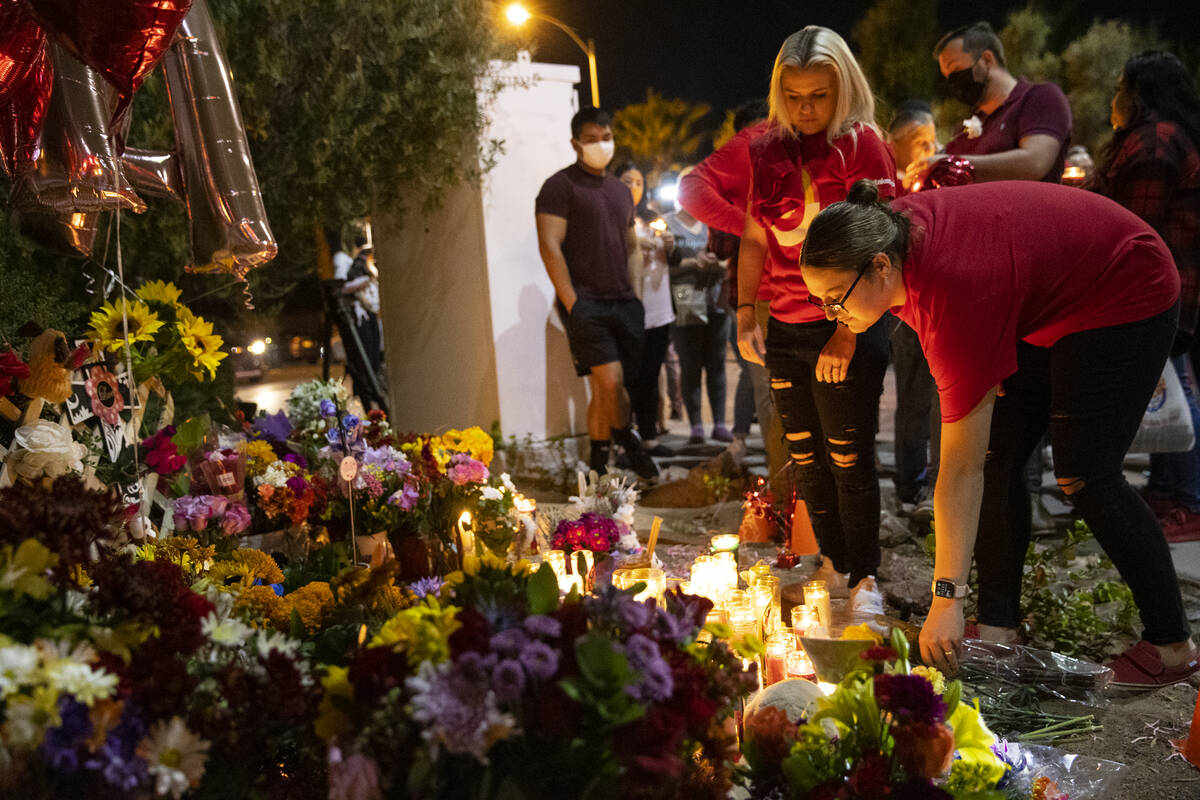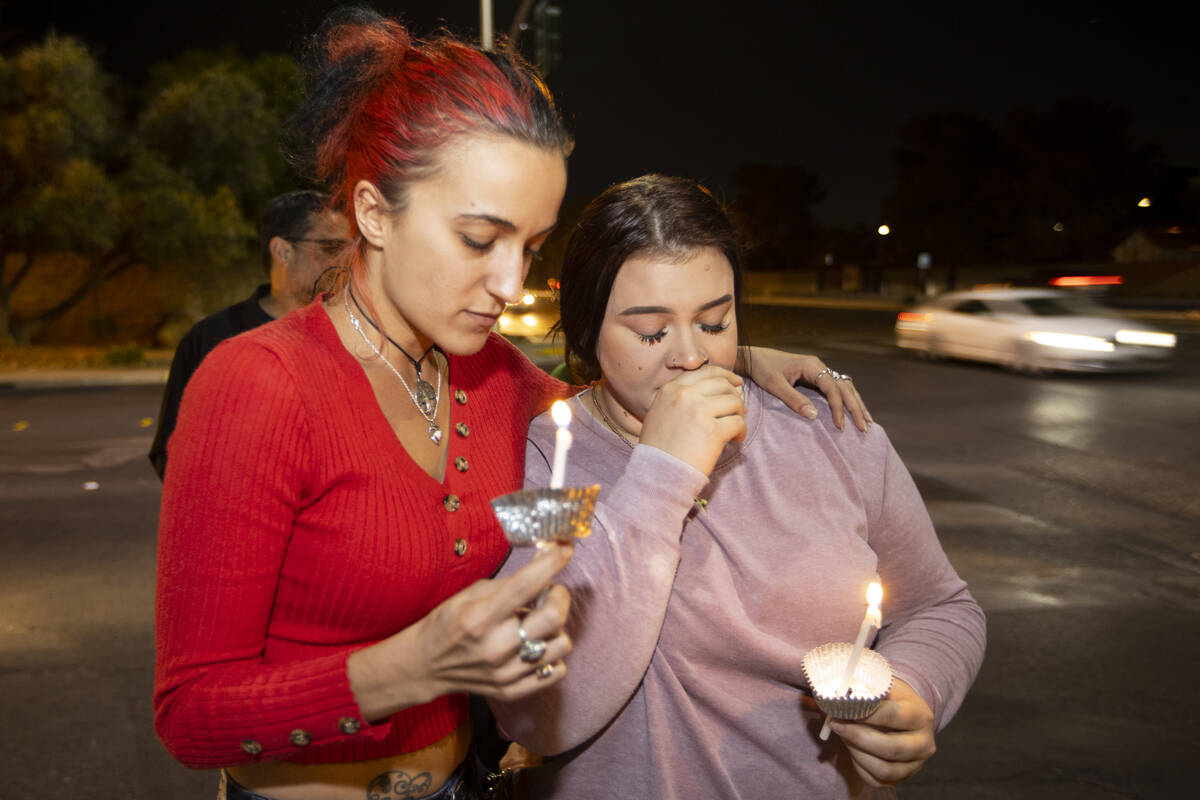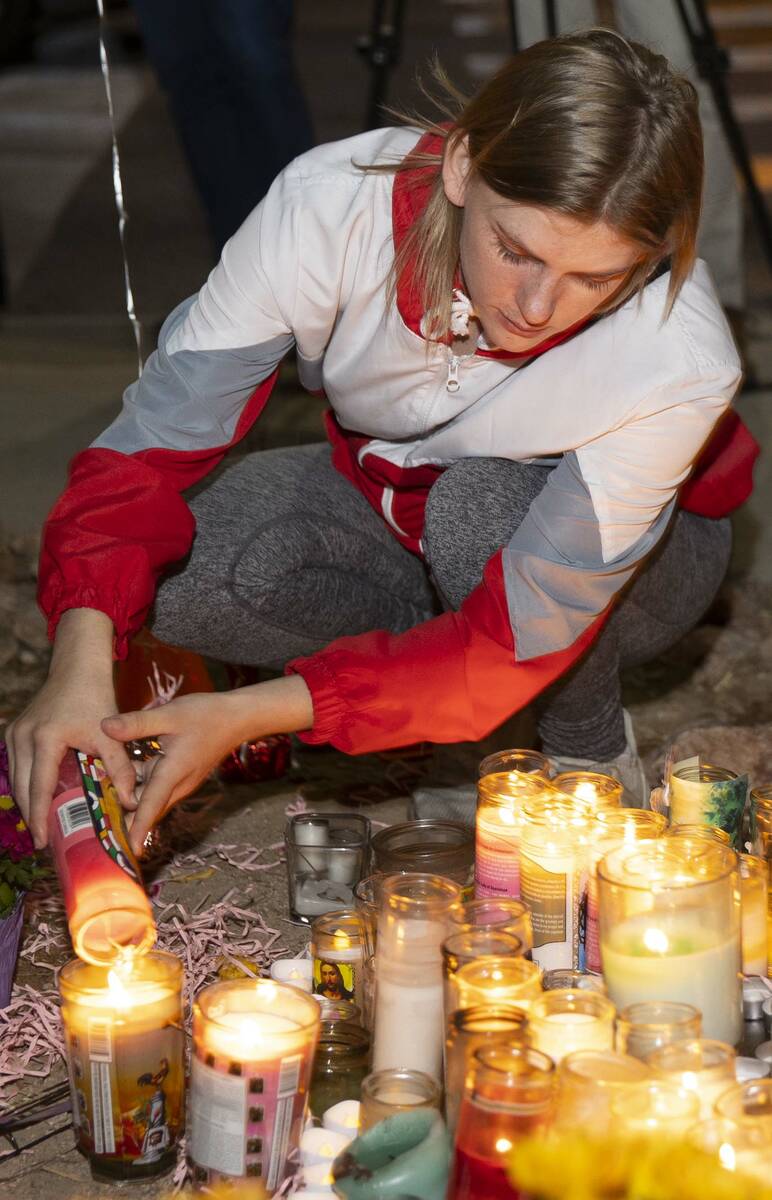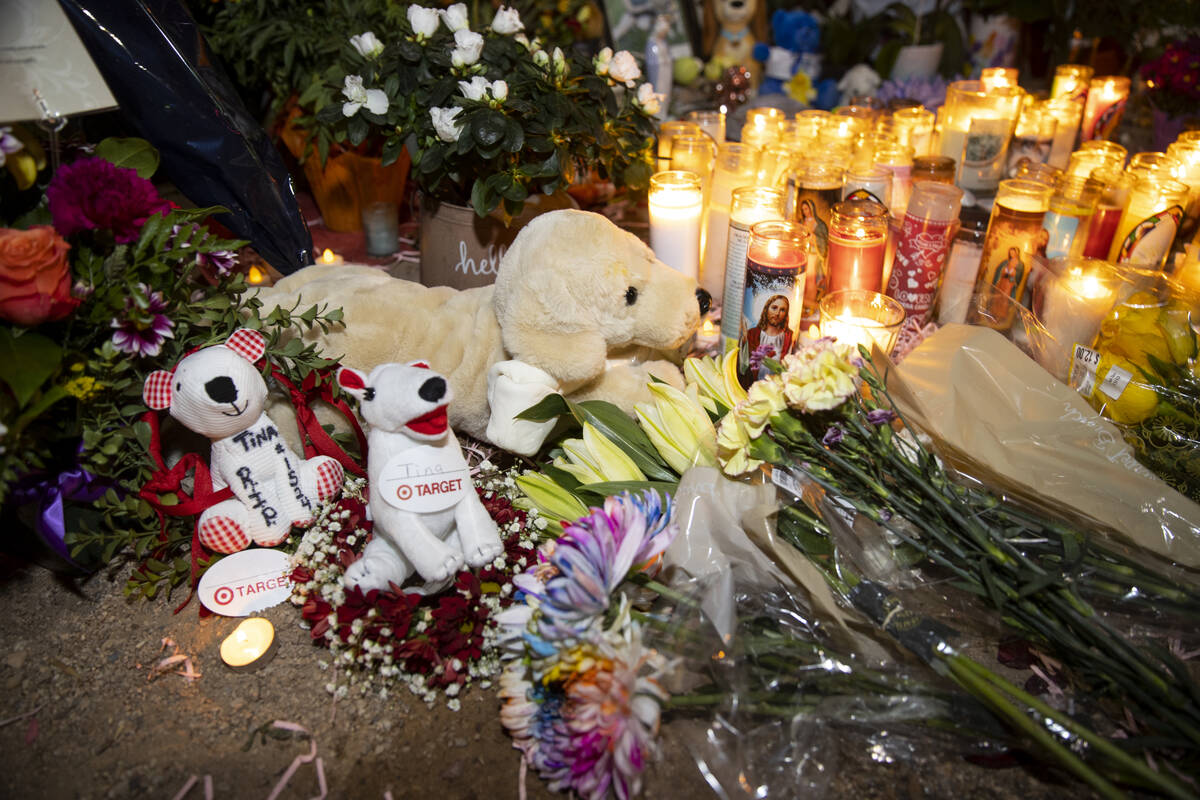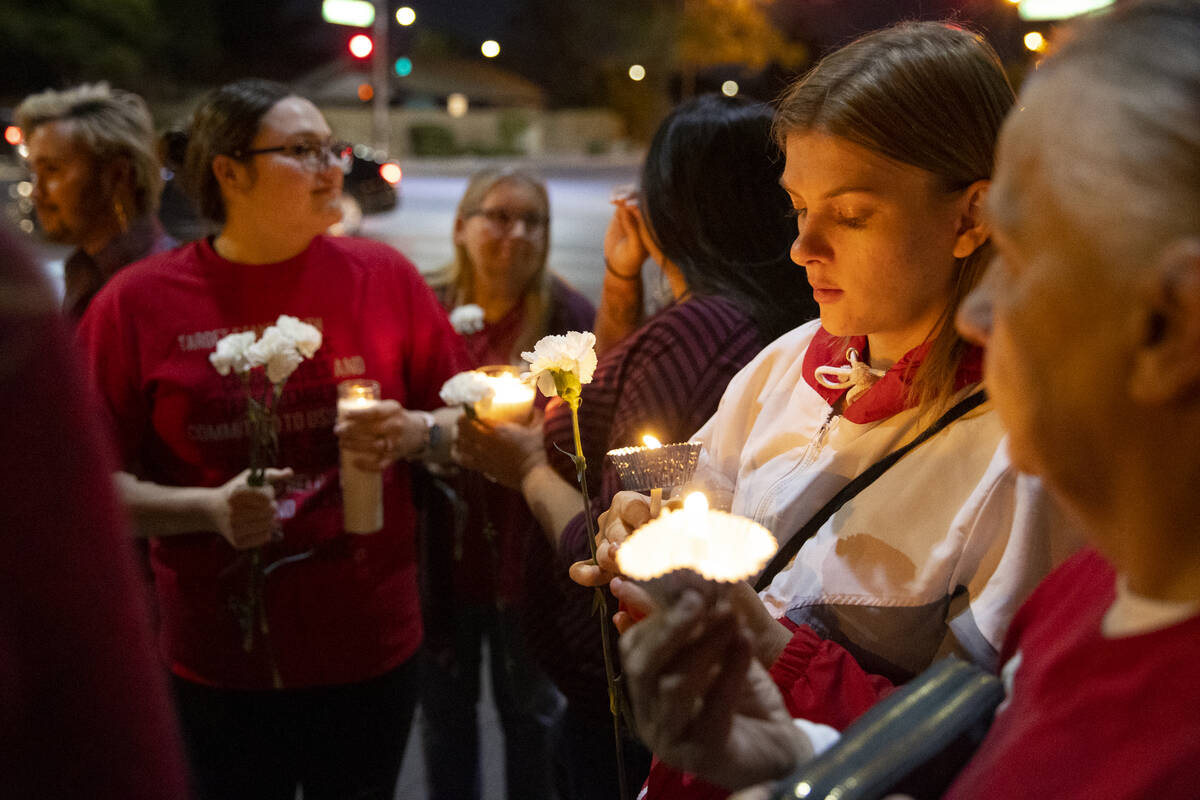 Three days after a 23-year-old Las Vegas woman was killed in a fiery crash involving then-Raiders wide receiver Henry Ruggs, friends and co-workers hugged and cried at a nearby corner, wincing every time a car sped past.
Tina Tintor was driving home with her dog, Max, in the back seat early Tuesday when her Toyota RAV4 was rear-ended by a speeding Chevrolet Corvette near Rainbow Boulevard and Spring Valley Parkway.
Authorities have identified the Corvette's driver as Ruggs, 22.
According to a Las Vegas police arrest report, Ruggs was going 156 mph two seconds before the crash. His blood alcohol level was twice the legal limit for Nevada drivers, prosecutors said.
Tintor's SUV was struck with "such violent force" that it burst into flames, trapping her and Max inside the SUV despite rescue efforts by witnesses who had stopped to help, according to his arrest report.
Car debris and broken glass had all been cleaned from the sidewalk Friday at the site of a small memorial. Across the street was a second memorial with hundreds of candles and flowers and several dog toys.
Tintor aspired to be a computer programmer, her friends said. She worked for Target for about two years before recently taking a job with an insurance company. Target employees in their red shirts filled the corner Friday night.
"She was just starting out in the career that she wanted," Target employee Patrick Lafleur said. "We saw her grow with Target working with her. It's a really sad event for us seeing someone so young go."
Lafleur stayed closed to fellow employees Ronnie Marquez and Ryder Hankins, each holding candles and hugging fellow employees from stores across Las Vegas.
Hankins started at Target the same time Tintor did and said he found camaraderie in someone the same age.
"Every time I think back, I just see her smile," he said through tears.
Marquez recalled how willing Tintor was to lend advice on Marquez's resume. She called the crash senseless and easily avoidable.
"All he had to do was call for an Uber," she said. "You can tell she's going to be missed by a lot of people."
Mary Vogl said when she heard about the crash Tuesday, she immediately thought of the family who had just lost a loved one. She didn't know until the next day at work that Tintor was the woman involved.
"Our Tina?" she remembered thinking. "I'm really emotional anyway, but I just broke down."
Rachel Gattis said she was one of many Target employees who was trained by Tintor at the store near West Flamingo Road and South Grand Canyon Drive. Gattis said she was amazed how many co-workers came to say goodbye.
"She was very loved," Gattis said. "Target's a family. We're all here."
Ruggs faces felony charges of DUI and reckless driving in connection with Tintor's death and with injuries his front-seat passenger suffered in the crash. In addition, Ruggs faces a misdemeanor charge of possession of a firearm while under the influence.
Prosecutors have said there was a loaded weapon in his Corvette at the time of the crash.
Contact Sabrina Schnur at sschnur@reviewjournal.com or 702-383-0278. Follow @sabrina_schnur on Twitter.