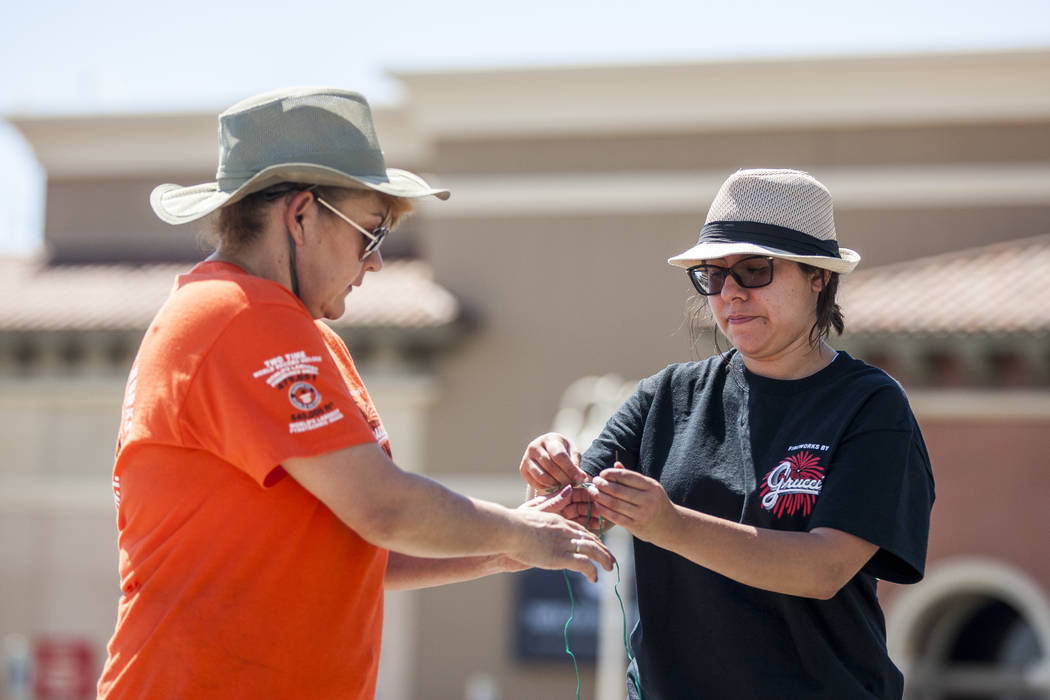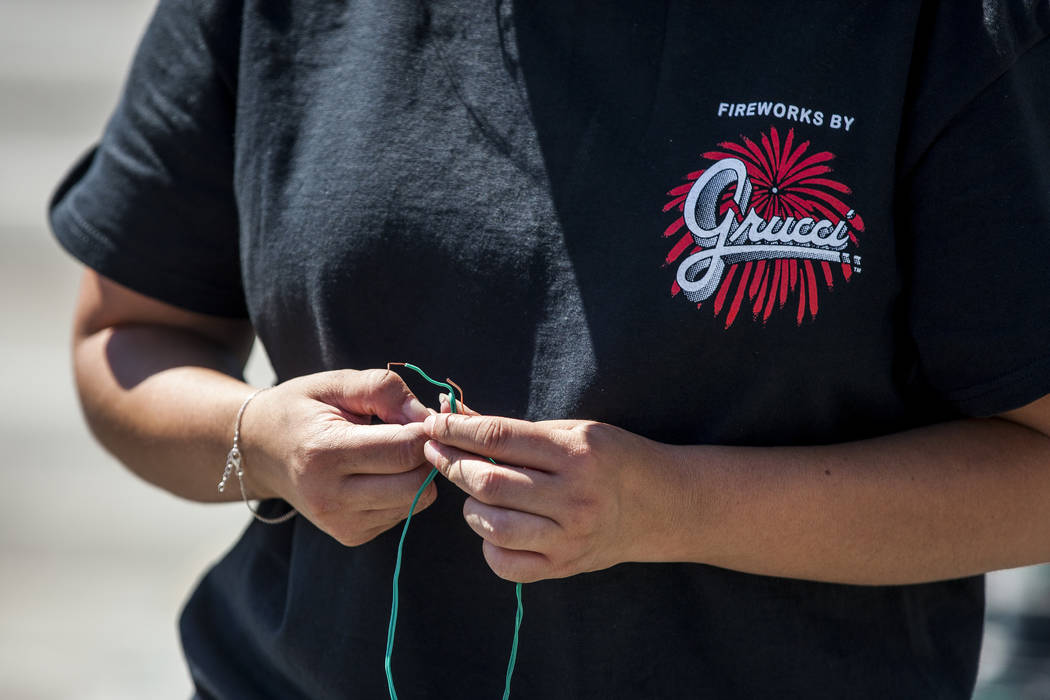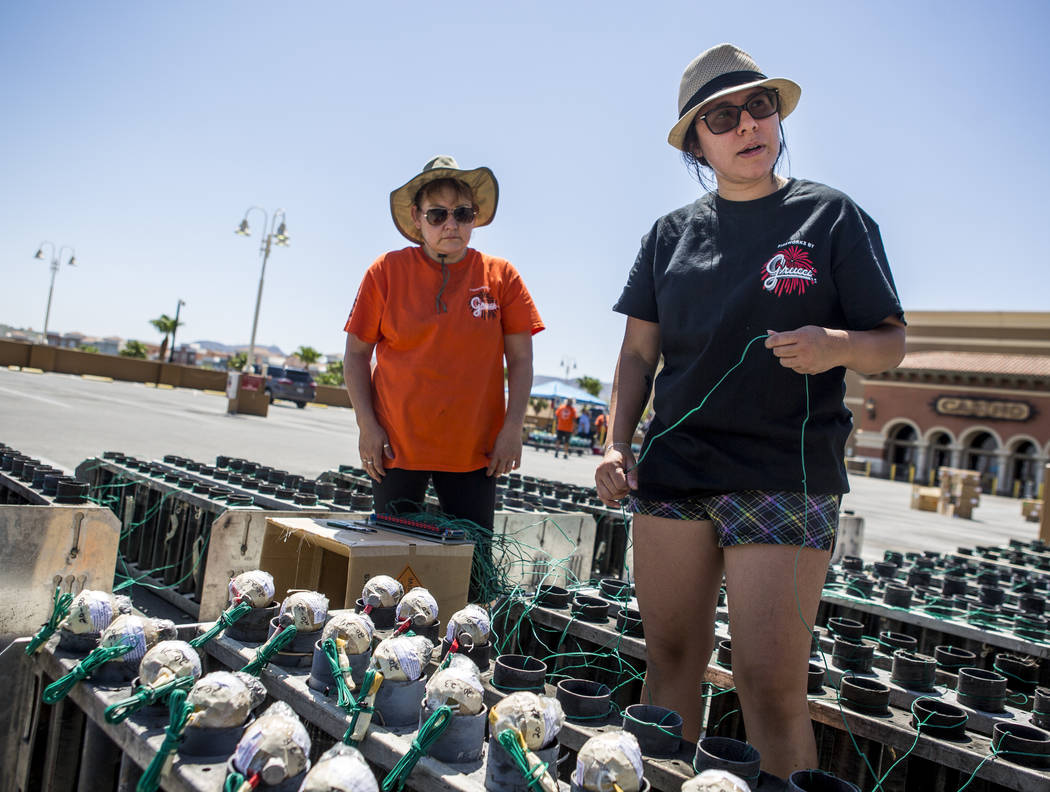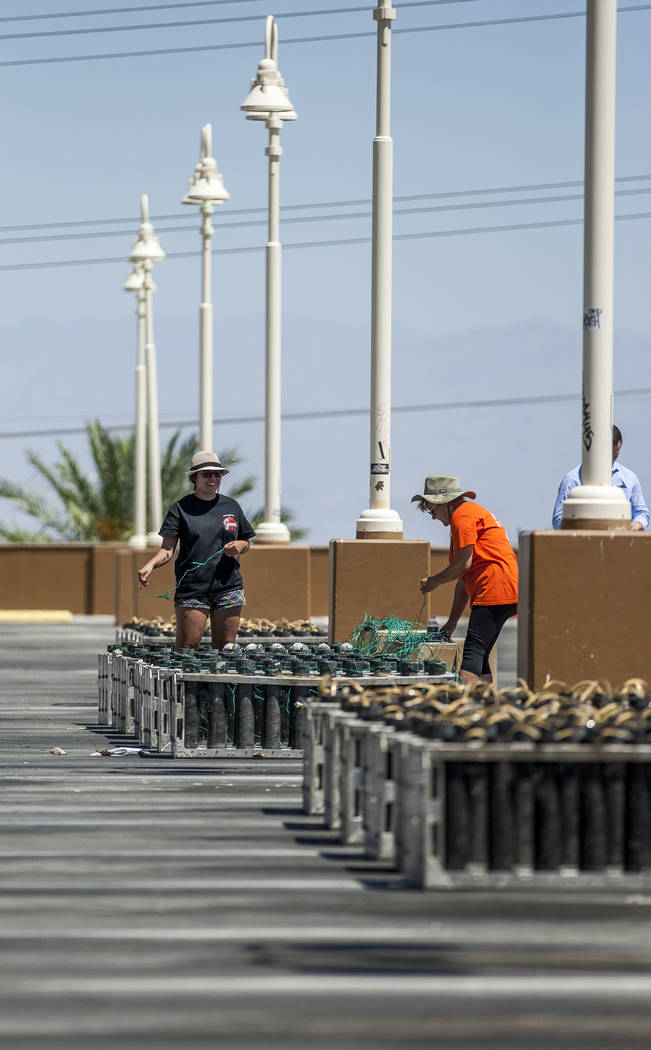 Before the lights came the labor.
To produce the nine-minute Fourth of July fireworks shows set for 9 p.m. Tuesday at Green Valley Ranch Resort and Red Rock Resort, 10 technicians needed to work meticulously for three 10-hour days.
Fireworks by Grucci's crew lowered thousands of fireworks into tubes and connected wires to matching circuits. It took 20 hours of choreography to sync the bursting of flares to a series of songs.
At showtime, a computer program will take over, ensuring the pyrotechnics go off as planned.
"It's a lot of hard work," said Krystal Vertichio, a technician whose grandmother once ran the company as president. "It's really exciting to know people still enjoy it."
This year marks a decade of Grucci-led fireworks at the hotel-casinos. The company produces shows worldwide, including 100 productions for the Fourth of July, said Larry Goetz, Fireworks by Grucci's show production manager, who has been with the company since 1993.
Each year's production includes a new special effect, which can take months to make, he said.
"To see the reaction of the crowd, that's rewarding, because most people don't know what goes behind the design and trying to develop these types of fireworks," Goetz said.
Which new effects to expect this year is a trade secret — "If I told you that, it wouldn't be a surprise," Goetz said — but onlookers can expect the usual heart-shaped and smiley-face sparks.
Goetz, who began working for Fireworks by Grucci at 16 loading trucks, is passing along his love for the trade to his 21-year-old son.
Both hotels are at full capacity for the holiday break, so Lori Nelson, spokeswoman for Station Casinos, which owns the resorts, advises prospective spectators to arrive early to stake out viewing spots. At Red Rock, the south parking lot provides the best view, though the show is visible from anywhere on the Green Valley Ranch grounds, she said.
KCYE-FM (102.7) and KKLZ-FM (96.3) will play the nine-minute musical accompaniment.
Contact Jessie Bekker at jbekker@reviewjournal.com or 702-380-4563. Follow @jessiebekks on Twitter.