O.J. Simpson released from Northern Nevada prison
October 1, 2017 - 1:56 am
Updated October 1, 2017 - 2:27 am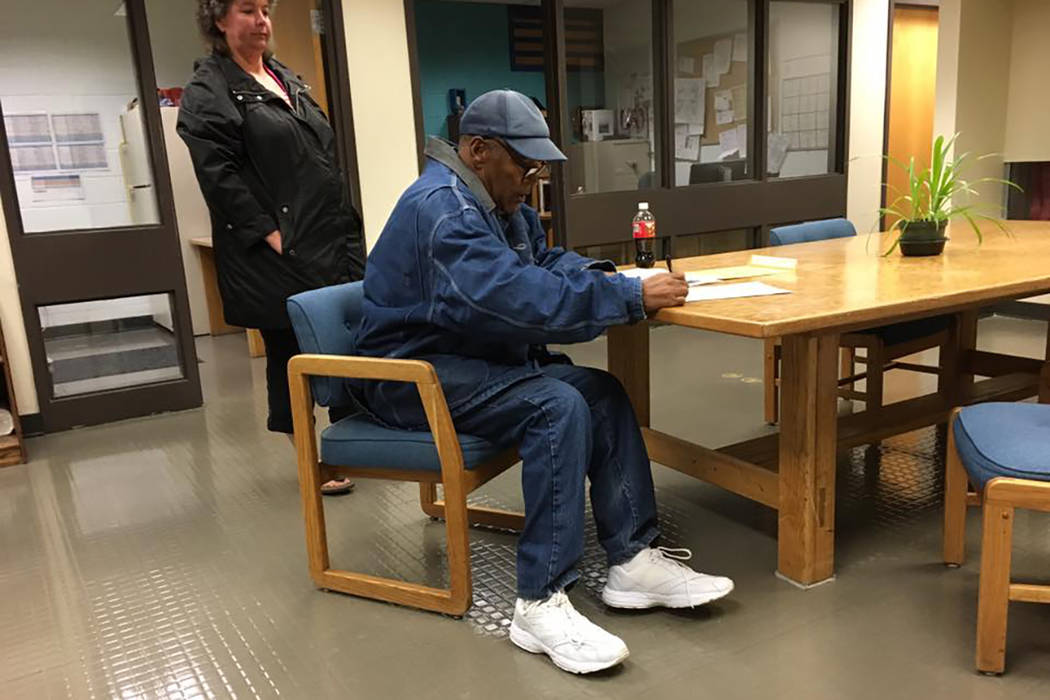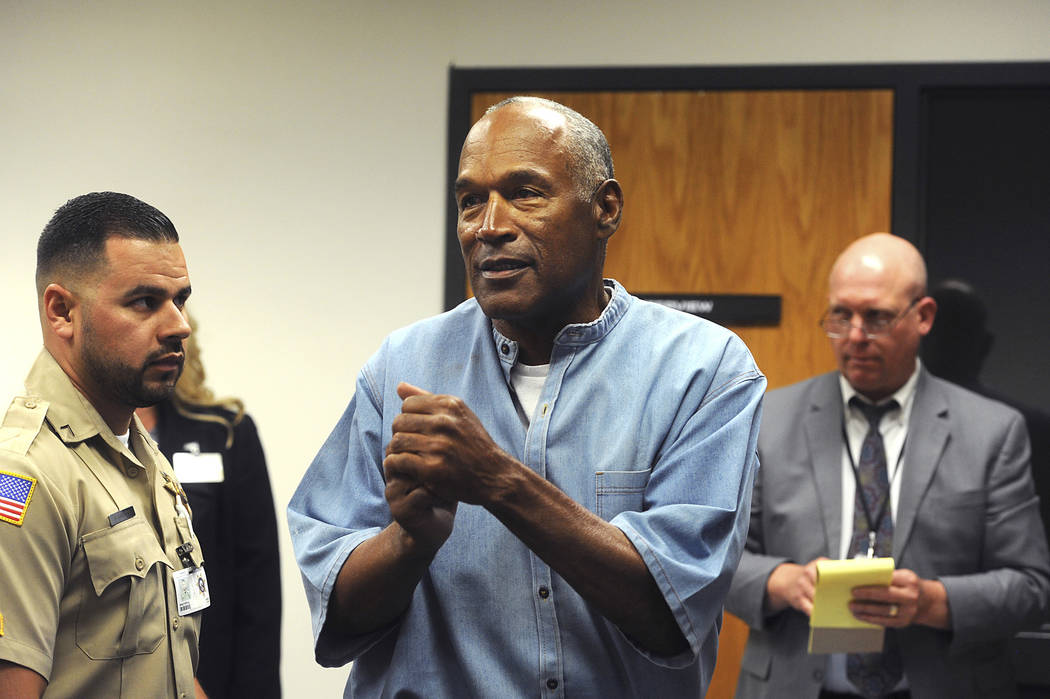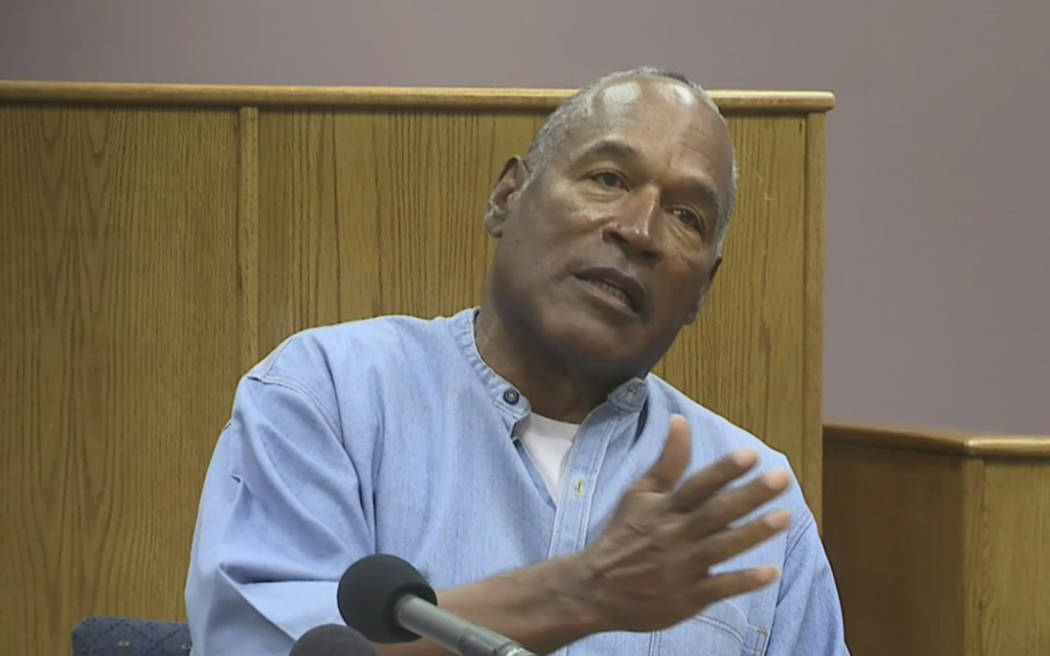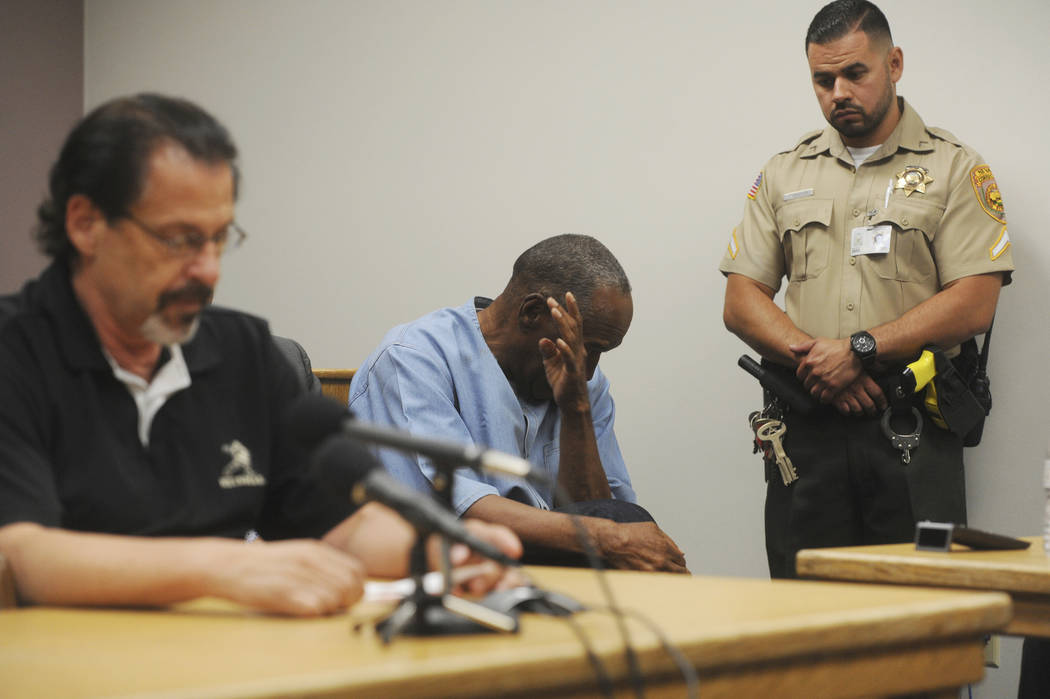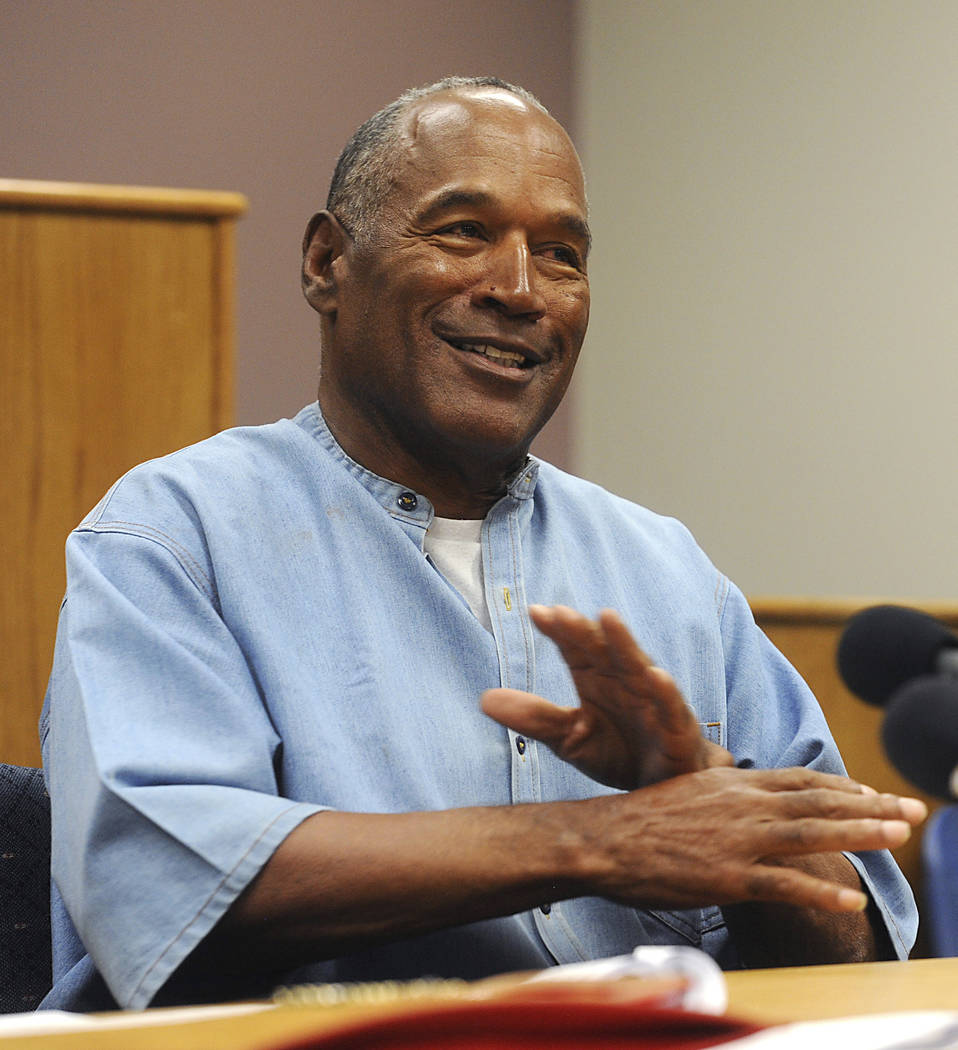 O.J. Simpson became a free man at 12:08 a.m. Sunday when he was released from Lovelock Correctional Center in Northern Nevada.
Simpson was released from prison and out on parole after serving nine years for armed robbery, Nevada Department of Corrections spokeswoman Brooke Keast confirmed Sunday morning.
She said he was released from Lovelock Correctional Center in Northern Nevada at 12:08 a.m. Sunday, just minutes after he was eligible for release. He had been expected to be taken to High Desert State Prison outside Las Vegas, but Keast said the high-profile nature of the case and public safety concerns prompted officials to release him directly from Lovelock.
"We had to make sure that we could do this safely and without incident," Keast said. "And we did."
Keast said she did not know Simpson's destination after his release or who picked him up.
She said it was out of the ordinary for a prisoner to be released on a weekend, but she said officials worried a media presence could prove dangerous to Simpson, corrections staff and the surrounding communities.
She said Simpson didn't want to be photographed.
"Just like he's been through his entire stay, he avoided media," Keast said. "He was true to form."
Per Keast, a prison official told Simpson, "Don't come back."
"I don't intend to," he replied.
Keast said it's common to say that as inmates leave.
"We don't want any of them to return," she said.
Telephone messages to Simpson's attorney, Malcolm LaVergne, were not immediately returned.
The former football hero, TV and movie actor, advertising pitchman and celebrity criminal defendant, now 70, has served nine years in prison for a 2007 armed robbery involving two sports memorabilia dealers in a room at the Palace Station in Las Vegas.
He maintained he led five men into the confrontation to retrieve personal items and family mementos stolen following his acquittal in 1995 of murder charges in the 1994 slayings of his ex-wife Nicole Brown Simpson and her friend Ronald Goldman. He was found civilly liable for the slayings in 1997 and ordered to pay the victims' families $33.5 million.
Simpson was sentenced in Nevada to up to 33 years but was granted parole in July. Now that Simpson is released, he'll be subject to supervision by the state Division of Parole and Probation through September 2022.
Simpson wants to serve out his parole in Florida, but at least one high-ranking Sunshine State official wants his residency rejected.
Contact Mike Shoro at mshoro@reviewjournal.com or 702-387-5290. Follow @mike_shoro on Twitter.