Halloween display referencing Las Vegas Strip shooting taken down
October 18, 2017 - 12:03 am
Updated October 18, 2017 - 3:11 pm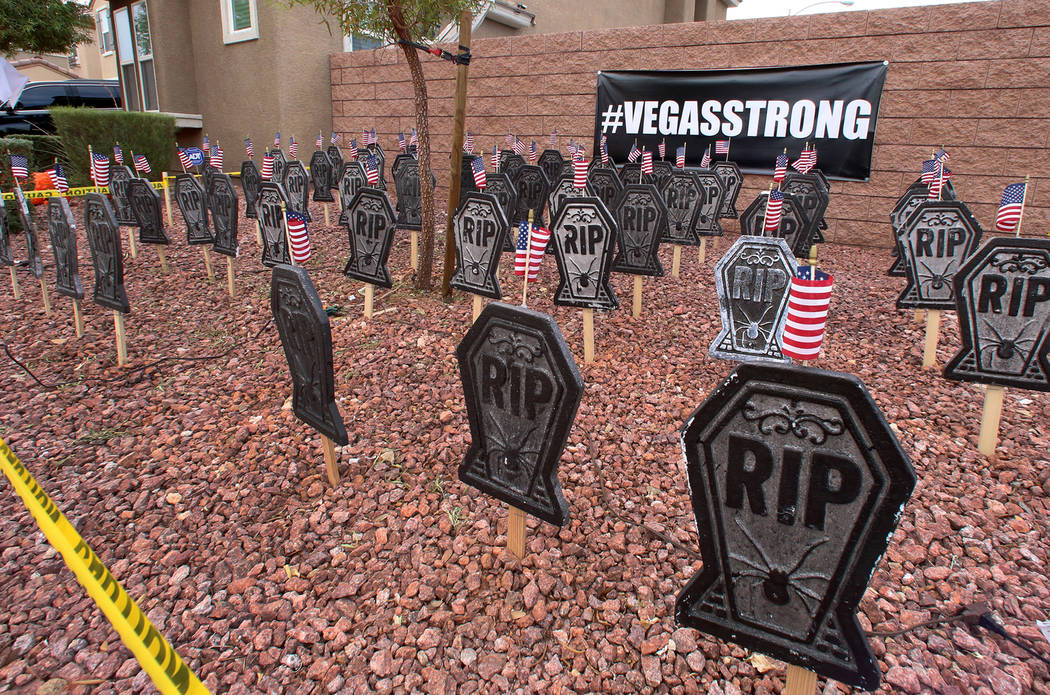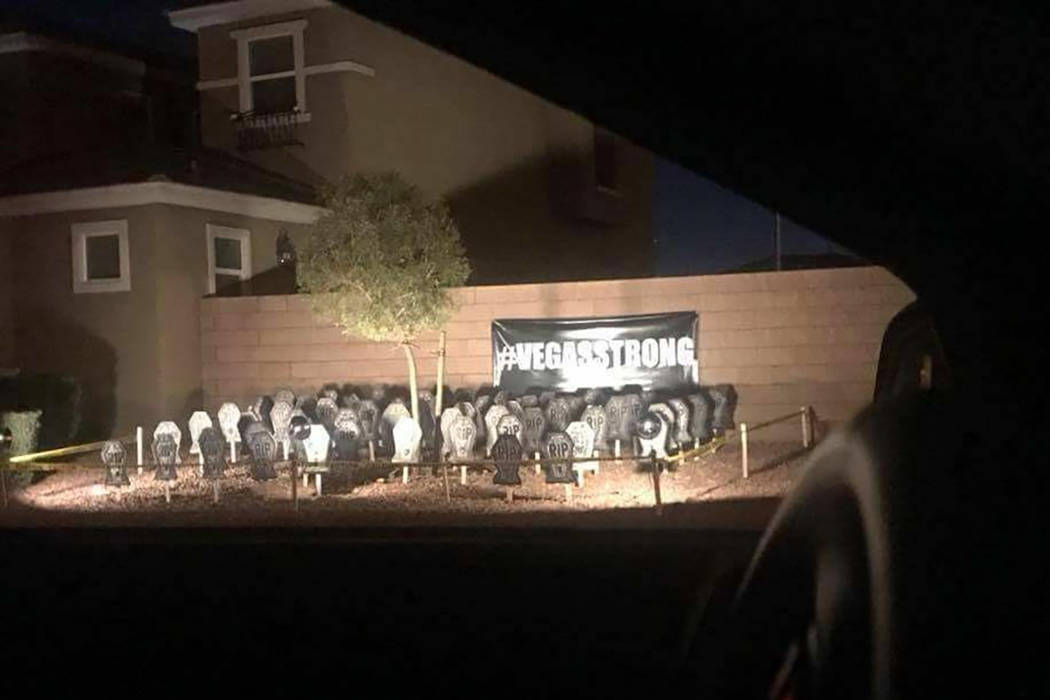 A Las Vegas Halloween display that seemed to make a dark reference to the Oct. 1 mass shooting was taken down Wednesday after it received widespread attention.
A photo posted Tuesday night on Facebook showed a faux cemetery with 58 headstones, one for each of the victims gunned down during the Route 91 Harvest festival. In-ground floodlights illuminated the display.
A large #vegasstrong banner that stretched across a wall behind the stones was the only part of the display remaining Wednesday afternoon.
The home is in North Las Vegas, near Aliante Parkway and West Elkhorn Road.
Neither of the people listed on property records as the home's owners could be reached by phone for comment. Multiple attempts by the Las Vegas Review-Journal to contact them at the home were unsuccessful.
Guy Becnel, who has lived in the neighborhood for a decade, said he thought the display was intended as a tribute to the victims of the tragedy.
"I drive past this every day and when they first put it up, it touched my heart," he said while the headstones were still up.
Leo Rullodah lives across the street from the home and said he didn't see anything wrong with the display.
"I still don't understand why other people are offended," he said.
Alina Tril, who lives in the neighborhood, said she was unsettled by the display, but thought by the supportive banner that it wasn't meant to be offensive.
"I drove in here and it caught my eye and I just kept staring at it," she said. "I just parked my car and just tried to understand what their intentions were."