Suicidal patient dies after quick release from North Las Vegas hospital
August 17, 2018 - 7:12 pm
Updated August 17, 2018 - 9:33 pm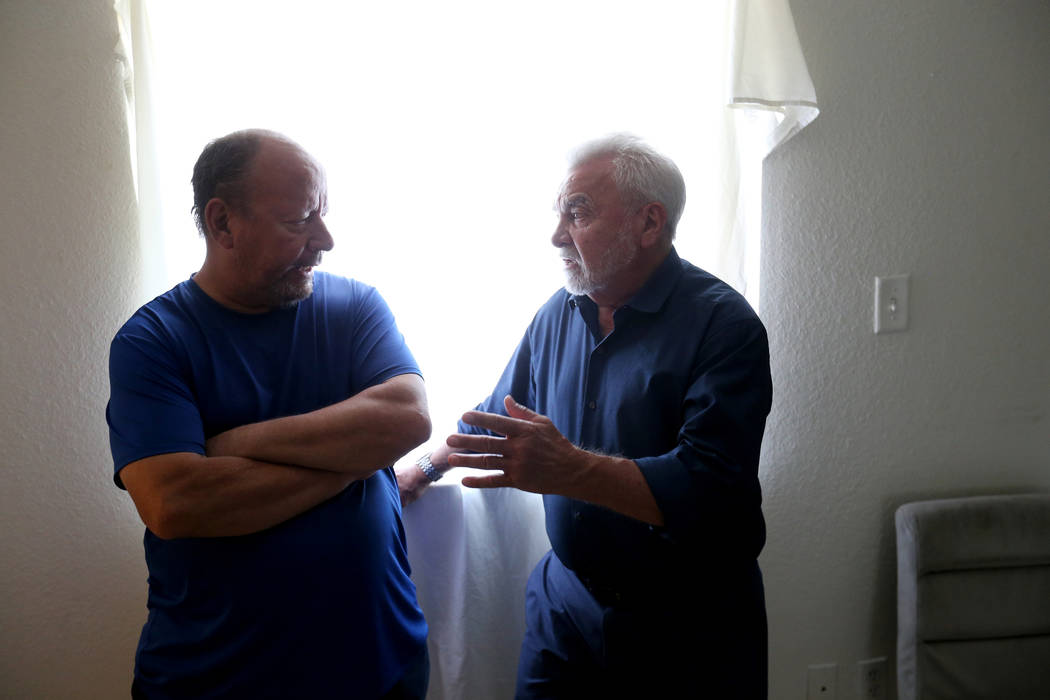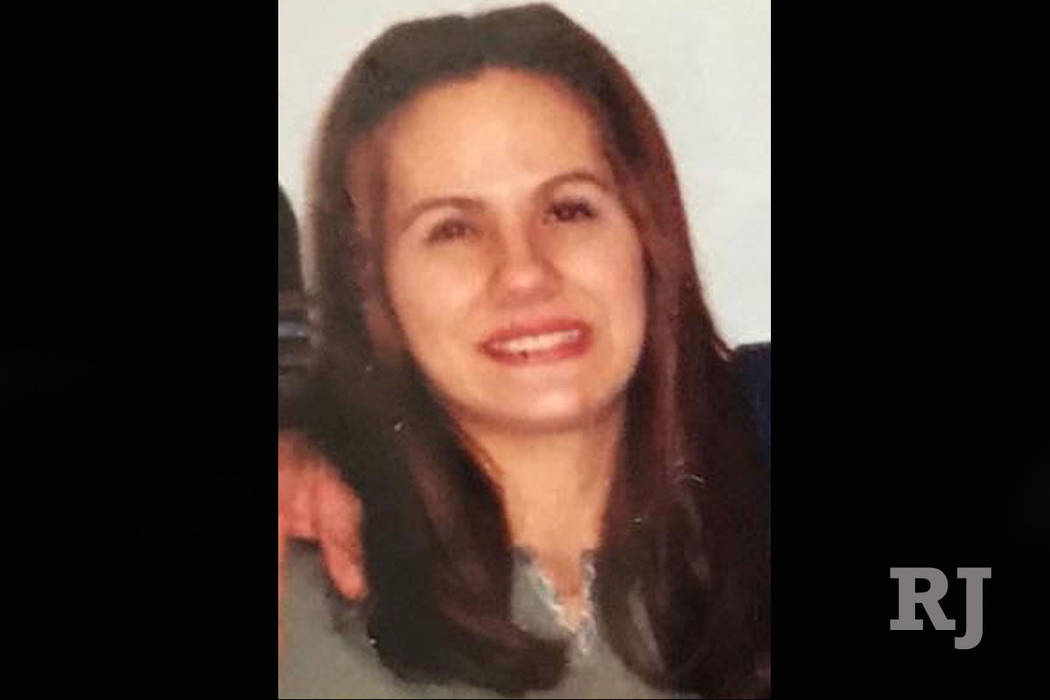 Tears streamed down Josefina Pacheco's face as she stepped into a dark room with three tiny beds. The smell of cigarettes lingered in the air, and a blanket over the window blocked the afternoon light.
Her 48-year-old niece, Ethel Christian Girard Mateos, suffocated herself with a plastic bag. in that room.
Mateos was severely mentally ill and went to North Vista Hospital for help. The hospital released her to an unregulated group home just one day before she killed herself.
Her death marked the second time in six months that a suicidal patient died less than 24 hours after being released by the North Las Vegas hospital to a group home without supervision or contacting family members.
"They killed Ethel," Pacheco said as she choked back tears. "They should have kept her there at the hospital or found another place where they could treat her better. She's not an animal. She's a human being."
In February, North Vista released 33-year-old Rayshauna Roy to a person she did not know who had been paid to take her to an unregulated group home. Roy was found dead the next day. In 2015, hospital staff sent Robby Risher home on a bus after he threatened to drive his car into a wall. Two hours later, he killed himself by driving into a pole.
The hospital also has come under fire for allegations of patient abuse. A recent state investigation found hospital workers failed to report suspected abuse.
Mateos, a mother of three, struggled with depression her entire life, but things got worse after her divorce nine years ago, Pacheco said.
"It got bad because she was away from the children," Pacheco said.
She was in and out of hospitals for months. Doctors prescribed pills, but things weren't getting better. Mateos, who used to work as a preschool aide, ended up at North Vista after a suicide attempt last month.
One hospital worker who spoke on the condition of anonymity said Mateos was on suicide watch and tried to kill herself by swallowing bottle caps the day before she was released. The worker said they called Dr. Kevin Bernstein, the hospital's psychiatrist, for an evaluation and "begged" him not to release Mateos.
Pacheco said Bernstein and the hospital's "risk management" director called her the day after Mateos had killed herself.
Bernstein did not return calls and emails for comment.
The hospital sent Mateos to the group home in a taxi around 9:30 p.m. Aug. 6, Pacheco said. She was discovered dead the next day by a "house manager" who lives off-site.
"I went to the room because she needed to take her medication and I was getting ready to give it to her," said the house manager, who requested anonymity because her home is unlicensed and group homes that administer medication must obtain a state license.
John Beard, who suffers from depression and bipolar disorder, is one of two men who live there. They stay inside their rooms all day — and that's where he was when Mateos died.
"She wasn't even here 24 hours, and she killed herself. That's just ridiculous," Beard said. "She should've still been in the hospital. That's the way I see it."
Mateos' family blames the hospital for sending her to a group home without notifying them.
"The day before, the nurse told us she had bottle caps inside her mouth, trying to get them all in her mouth. She was in no condition to leave," said Priscilla Pacheco, Mateos' cousin. "Why would they feel she was in a position to be released? Is it the capacity of the hospital? Or the type of insurance? I guarantee that has something to do with it because in the end it's all about money. They put her in a cab and sent her off to her death."
Hospital spokeswoman Susan Olson declined to comment, citing patient privacy laws.
"North Vista has never based the degree of care on whether a patient had medical insurance or not, and would never knowingly discharge a suicidal patient," Olson said. "Our hearts grieve for families who lose their loved ones."
Olson added that Nevada hospitals are overwhelmed by the "sheer volume of mental health patients flooding emergency rooms."
Tony Wright, the father of Rayshauna Roy, said Friday he was horrified to hear that another suicidal woman appears to have been hastily released from North Vista.
"People with mental illness are looked at as objects," he said, "instead of human beings."
Contact Ramona Giwargis at rgiwargis@reviewjournal.com or 702-380-4538. Follow @RamonaGiwargis on Twitter.