Las Vegas clothing line caters to children with disabilities
November 20, 2018 - 1:30 pm
Updated November 27, 2018 - 12:43 pm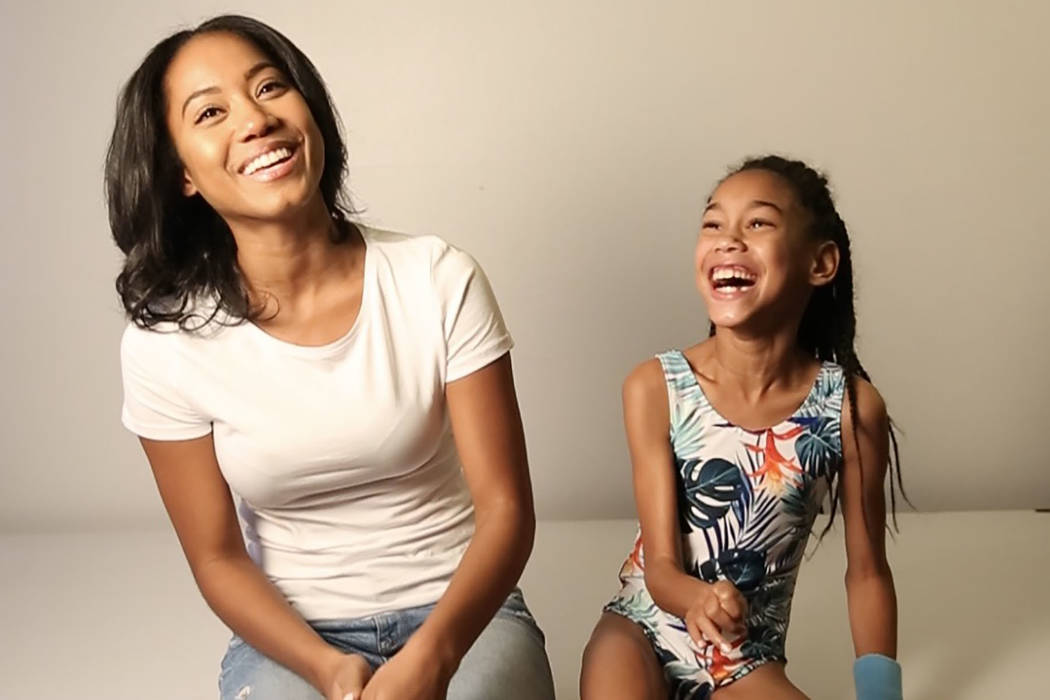 After years of adapting her daughter's clothing to meet the girl's needs, Nikki Green started a clothing line for children with disabilities.
Green's 11-year-old daughter, Starr, has a rare birth defect called schizencephaly. Starr has clefts in her brain; the left side is underdeveloped and the right side is partially underdeveloped, leading to poor muscle tone, speech defects and physical disability.
Green started Victory Adaptive Collection, based in southwest Las Vegas, about a year ago with a swimwear line. She since has added items such as shorts and girls' one-piece outfits and sells her work via victoryadaptivecollection.com.
Green said she will design and make clothing tailored to youths' specific needs.
"For example, maybe a child wears a (gastrostomy) tube and I don't offer anything to accommodate that … if you can communicate that with me, I can make that for you," she said.
Adaptions on the swimwear include Velcro on the back and the bottom half for girls and an elastic waistband and Velcro on the front for boys.
Michele McFadden of Illinois said she recently recieved a swimsuit she bought from Victory Adaptive for her daughter, who has a form of cerebral palsy. She said she cried when she discovered Green's line because her daugher loves to swim, but struggles when dealing with swimwear. McFadden has never seen swimwear designed specifically for children with disabilities.
"It was hard to get her changed, taking a wet swim suit on and off if she had to eat between swimming," she said.
McFadden said with the velcro adaptation on the swimsuit, her daughter, who struggles to get into swimsuits by herself, can dress herself.
Green said she has seen mainstream brands carrying clothing to accommodate people with disabilities. Tommy Hilfiger has clothing with magnetic buttons and Velcro to help disabled people with dressing, jeans with magnetic buttons on the bottom to accommodate those who wear leg braces and clothing with open necklines and open backs as part of its Tommy Adaptive line. Nike has a line of tennis shoes designed for easy on and off for people with disabilities.
Green wants to expand her brand to include everyday clothing like jeans and T-shirts, and to cater to adults. She also hopes to eventually operate in a store.
Contact Rachel Spacek at rspacek@reviewjournal.com. Follow @RachelSpacek on Twitter.
Contact
Requests for clothing adaptions and questions can be sent to Victory Adaptive Collection at sales@victoryadaptivecollection.com. Clothing can be ordered at victoryadaptivecollection.com.