Southwest Las Vegas Valley appealing to restaurateurs
September 24, 2017 - 3:05 pm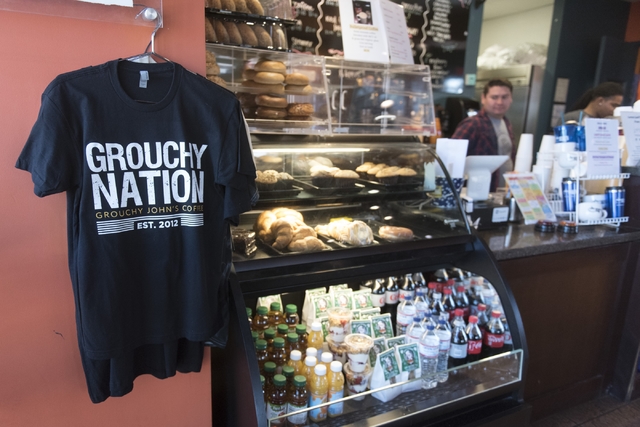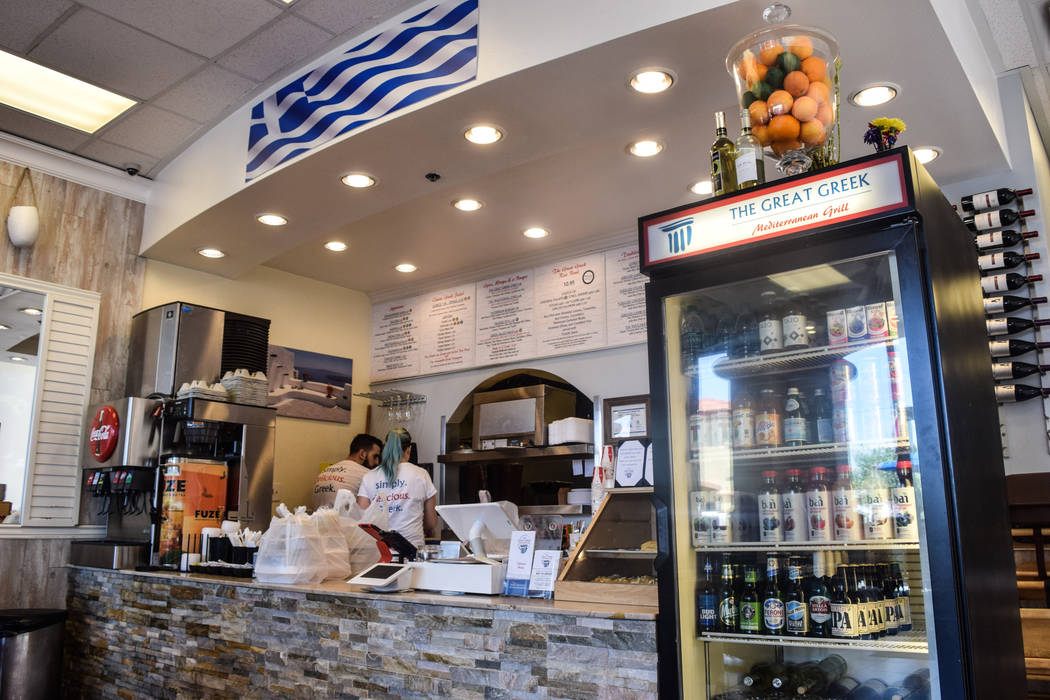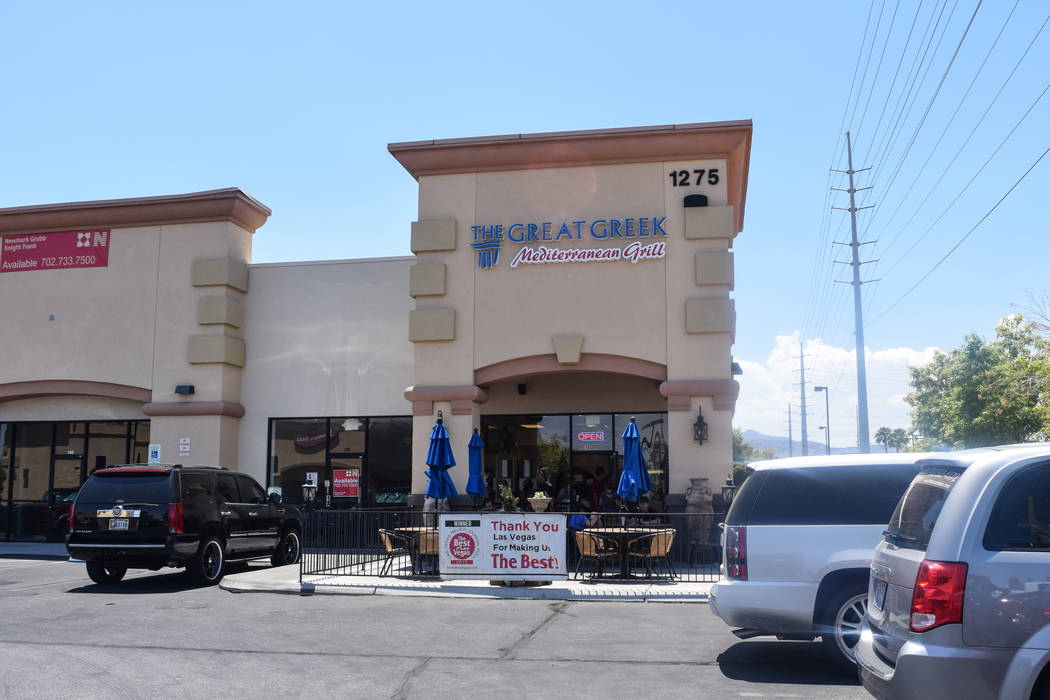 While celebrity chefs on the Strip are popular topics of conversation in Las Vegas, there's a lot in the works in the culinary world of the southwest valley.
Popular Henderson and downtown Las Vegas restaurants have followed the migration of business and residential developers to the area, eager to expand their brand in what's becoming an increasingly trendy part of town.
Henderson's The Great Greek Mediterranean Grill and Grouchy John's Coffee recently opened locations in the southwest; Green Valley's Me Gusta Tacos and downtown food truck Fukuburger (whose first permanent home is in Chinatown) plan to open their second brick-and-mortar locations there by the end of the year.
Me Gusta Tacos is set to open at South Durango Drive and West Warm Springs Road around mid-November, owner Chris Connors said.
"What we learned with our first location is that we have a good, young demographic that come into our restaurant," Connors said. Younger diners often go for the vegetarian and vegan items on the taqueria's menu, which also includes Asian-fusion dishes and salads.
"I think that's going to work very well in the southwest," Connors said. "There's lots of industry people out there, and most industry people are into that type of thing."
The Great Greek's second location opened at Blue Diamond Road and South Decatur Boulevard on June 8. Owner Nick Della Penna said he's lived in the southwest valley for 12 years; he remembers when Blue Diamond Road was two lanes and there weren't many businesses, let alone restaurants, south of the 215 Beltway.
Still, with all the expansion, there's not a lot of competition for fast-casual Mediterranean in the area.
"It's great to get in here first and get established as all these businesses open," Della Penna said.
While there's incentive to expand into an affluent area such as Summerlin, "everybody's already there," Della Penna said. (Downtown's Makers & Finders Coffee is set to open a second location in downtown Summerlin and Eat opened its second location there earlier this year.)
Business partners John Ynigues and J.J. Wylie of Grouchy John's had been looking for a second location for a couple years before they opened Aug. 4.
"We looked at five different properties in that time frame from downtown, to Spring Valley, to Summerlin, but none were the right fit for us," Ynigues said. After "Wake Up Coffee" closed on West Charleston Boulevard this year, across from the College of Southern Nevada, Ynigues sought out the property and signed the lease in May.
The building made it the perfect spot for a second Grouchy John's, Ynigues said. A former Starbucks, it had a drive-thru and the plumbing and electrical infrastructure that Yngiues and Wylie wanted.
"As for the area, we love that it right across the street from CSN and the large traffic counts on Charleston. To us that means it has a lot of potential to be a great spot," Ynigues said.
Contact Madelyn Reese at mreese@viewnews.com or 702-383-0497. Follow @MadelynGReese on Twitter.
Restaurant expansion in southwest Las Vegas
Me Gusta Tacos, 7425 S. Durango Drive, No. 103 (Expected in mid-November)
Grouchy John's Coffee, 6350 W. Charleston Blvd. (Opened already)
The Great Greek, 5020 Blue Diamond Road (Opened already)
Nevada Chicken Cafe, 5130 S. Fort Apache Road (Expected by the end of October)
Metro Diner, 7305 S. Rainbow Blvd, Suite 100, and 9595 W. Tropicana Ave. (Opened already)