Father-in-law's murder inspired man to memorialize victims with crosses
October 7, 2017 - 12:37 am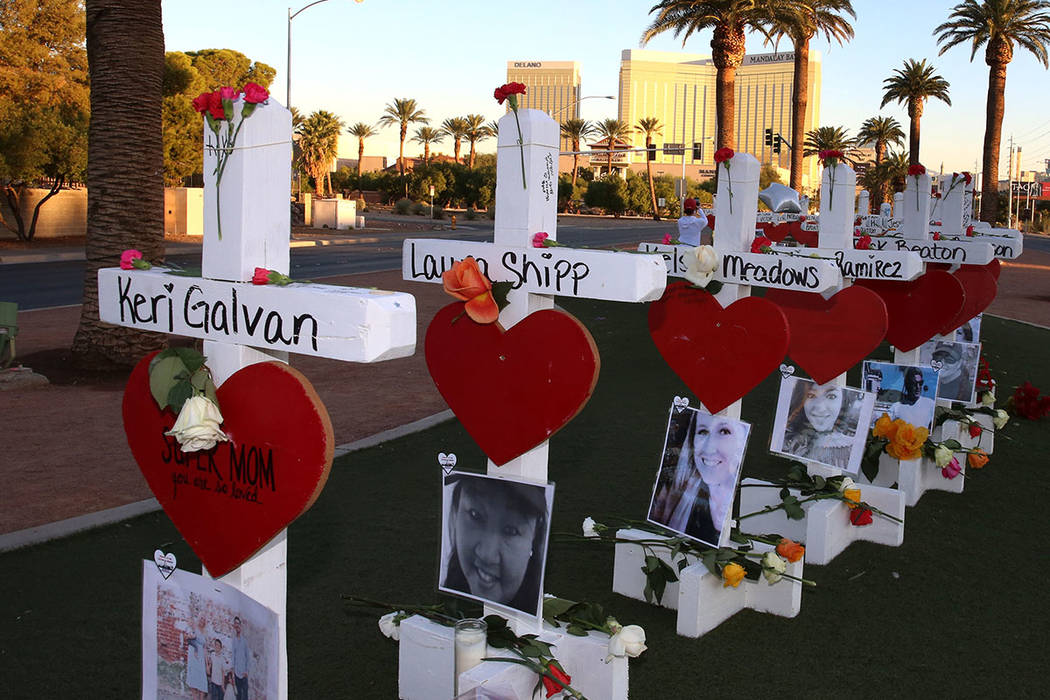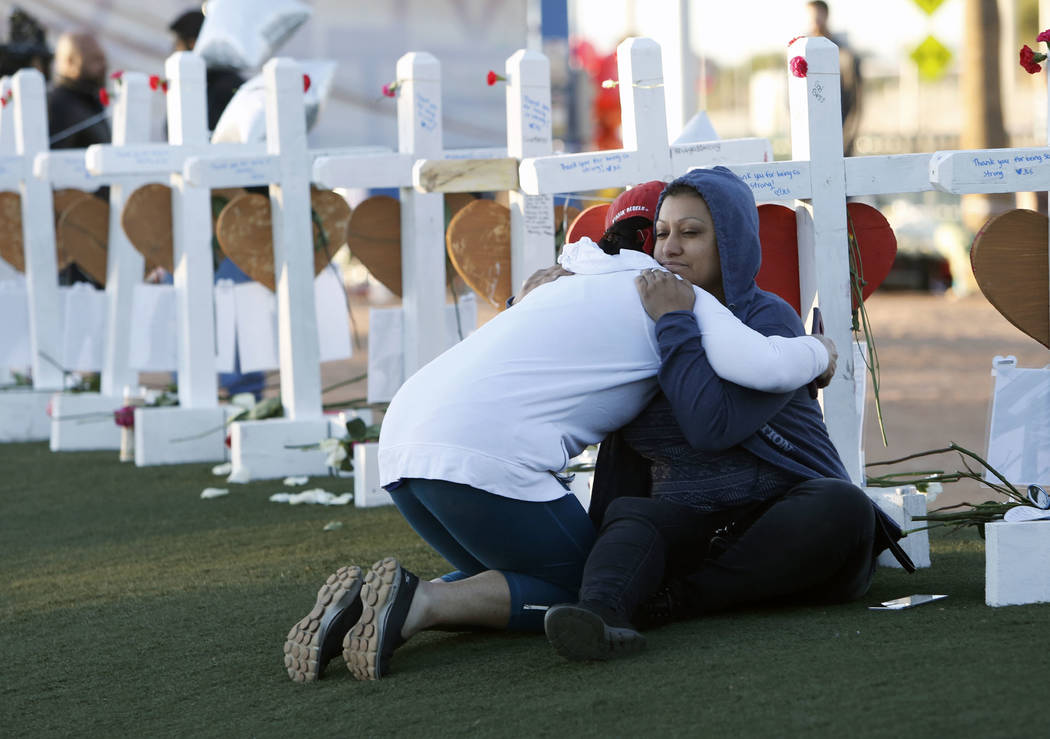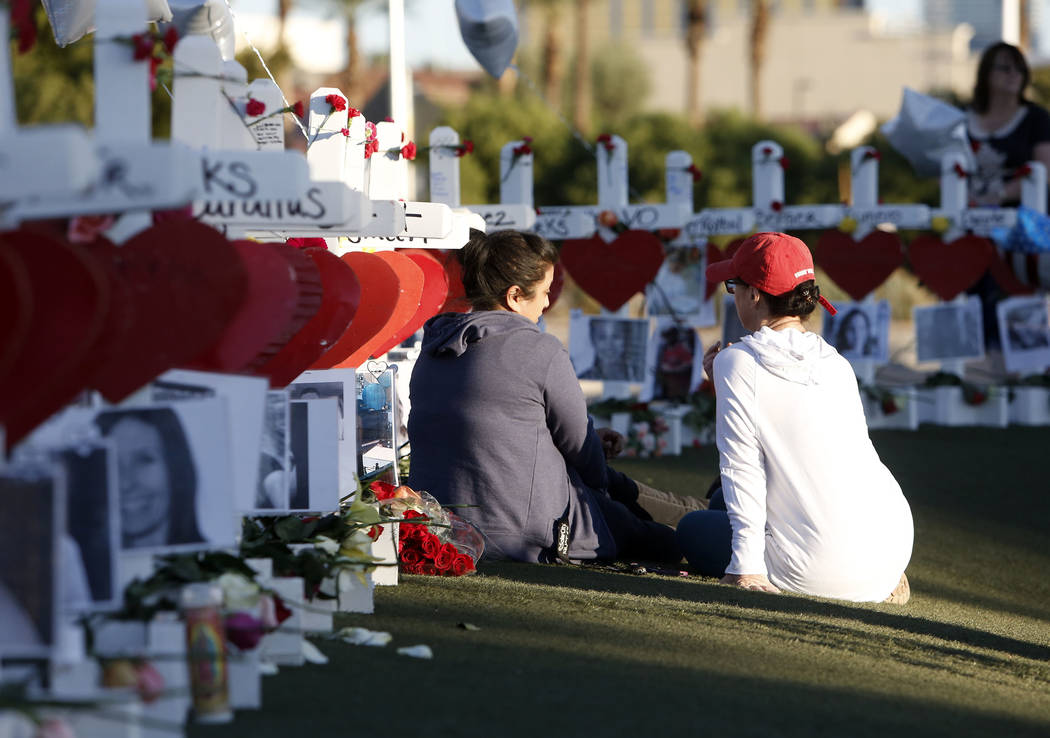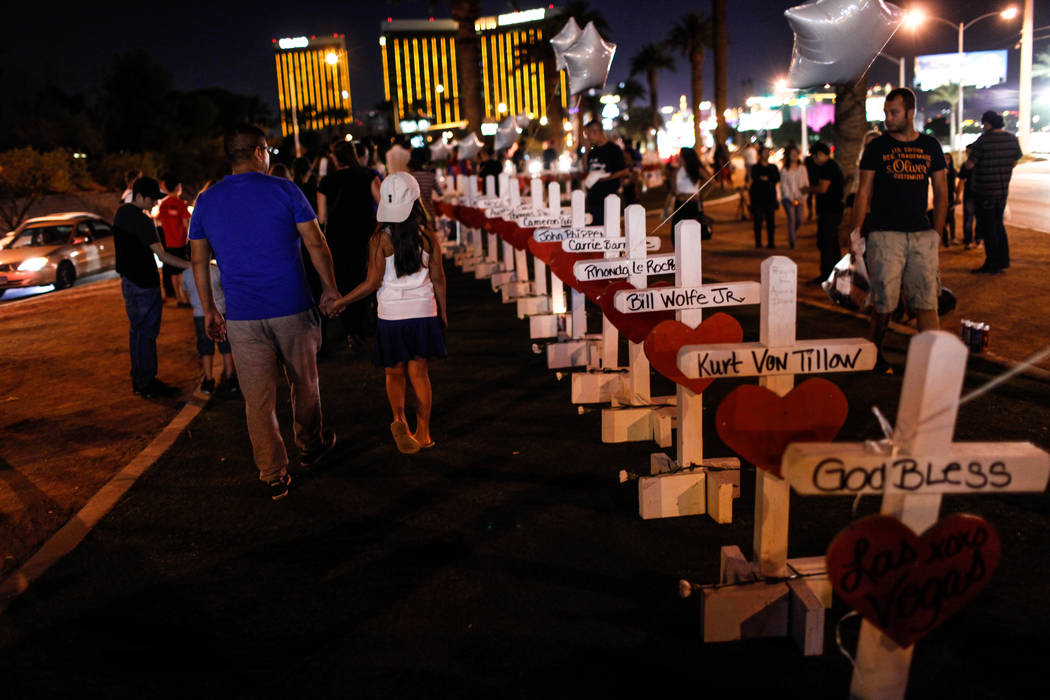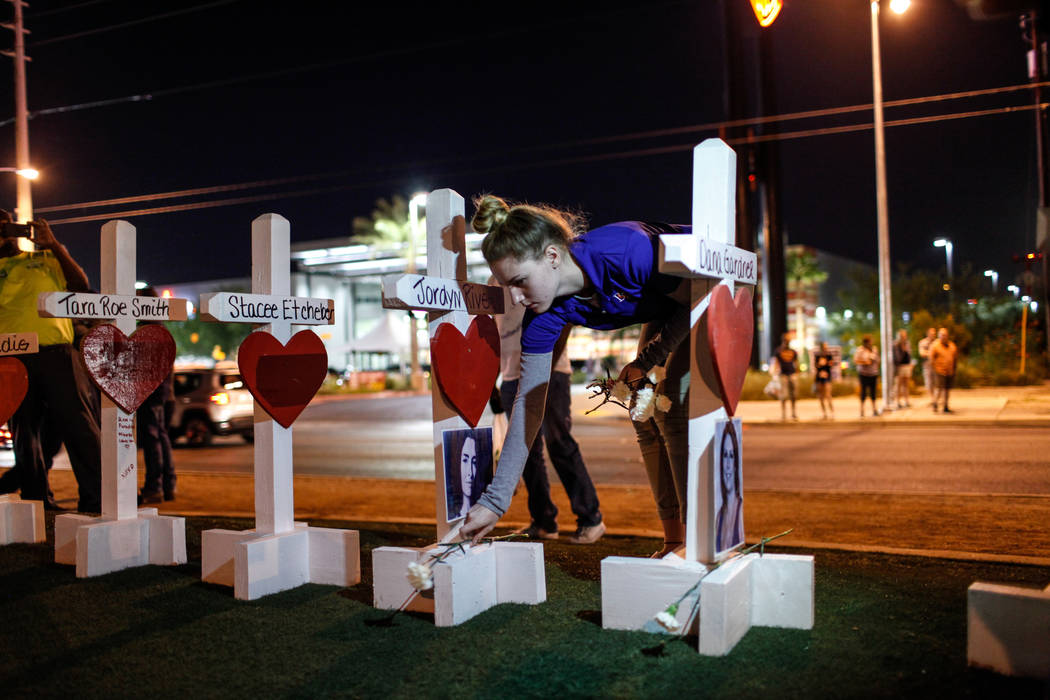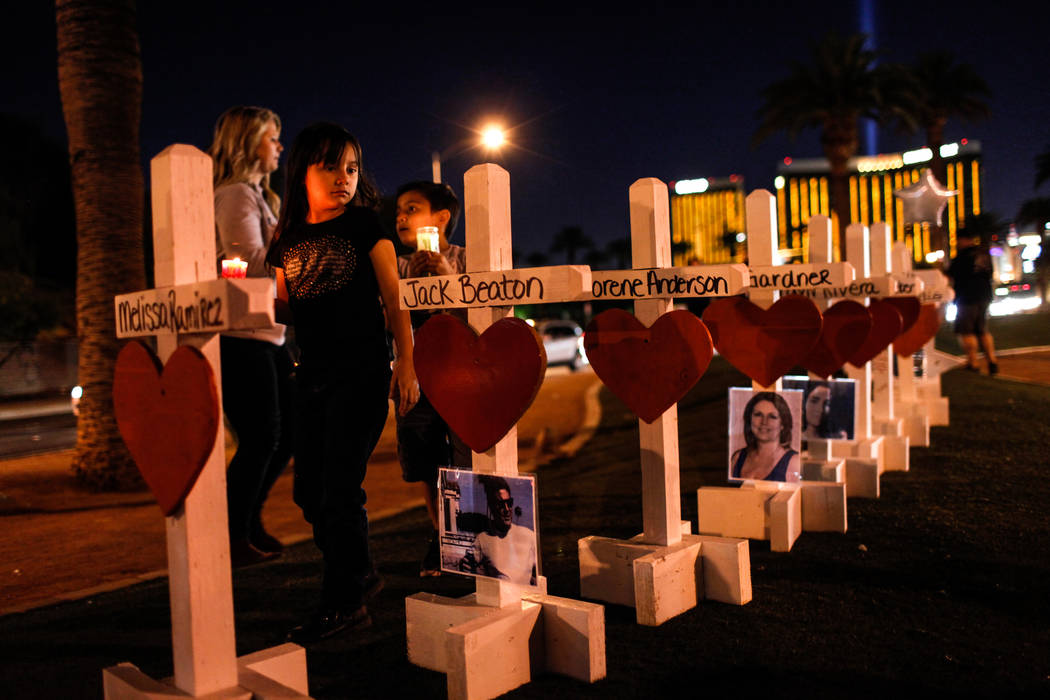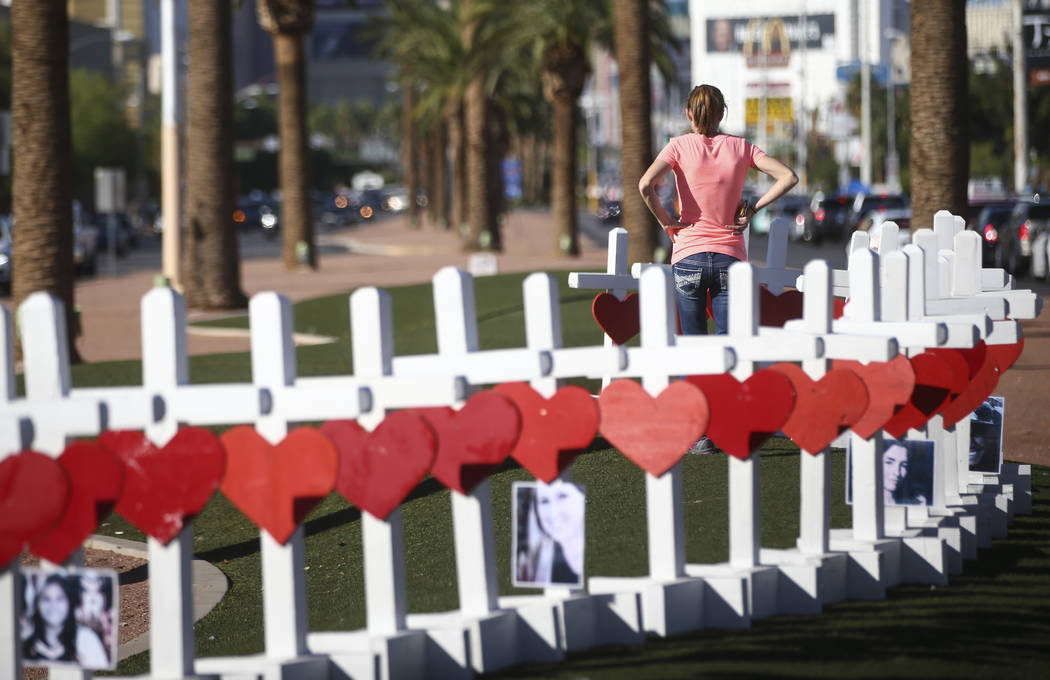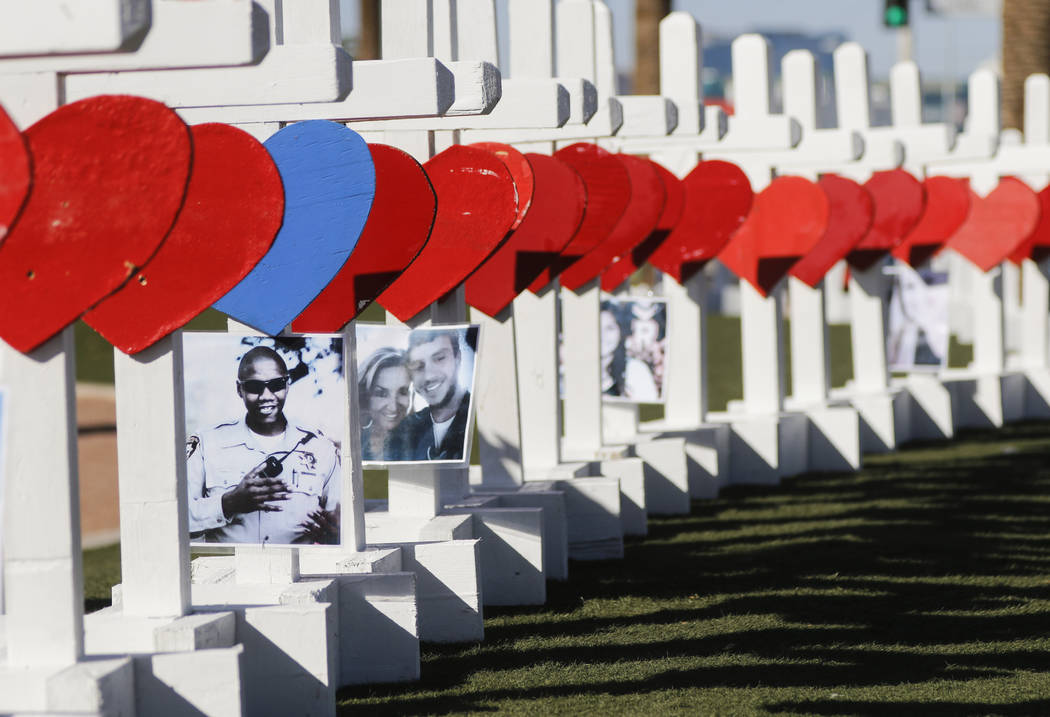 A Chicago-area man who goes around the country in his pickup leaving handmade wooden crosses at murder scenes was inspired by a personal tragedy 20 years ago.
Greg Zanis of Aurora, Illinois, installed his first cross when his father-in-law was murdered in January 1996, he said.
"I found his body pushed down at the bottom of stairs, and it changed my life," he said. "I wasn't suicidal. I was just so depressed."
Zanis, a retired carpenter, said the cross helped him cope with his father-in-law's death and that he wanted to provide that closure for the Las Veags community after the mass shooting at the Route 91 Harvest festival Sunday. He drove to Las Vegas Tuesday evening and on Thursday installed 58 crosses, each displaying the name and photo of a victim, at the "Welcome to Fabulous Las Vegas" sign. By Friday, visitors had contributed flowers, collages and handwritten messages to the growing impromptu memorial. Zanis also left about 100 markers for people to write messages on the crosses.
Since his start in 1996, Zanis said, he has installed more than 20,000 crosses across the country at tragic sites in Colorado, Connecticut and Florida. He said he makes about three a day. This year, he's made 529 for murder victims in Chicago alone, he said.
"In Chicago, I put up crosses for everyone killed all the time," he said. "Nobody cries in Chicago, but they were all crying about Las Vegas."
On Friday, people lined up to view the crosses and sign a "Vegas Strong" sign. Backed-up traffic forced visitors to park a couple of blocks away.
Heather Melton of western Tennessee visited the memorial with her three children and mother-in-law in honor of her husband, James "Sonny" Melton, 29, who was fatally shot in the back while shielding her from bullets.
"I think the (memorial) is really nice. It's comforting, but also it's just really heartbreaking," she said as she wiped away a tear.
Tina Lund and her son David of Summerlin visited as representatives for the family of Brian Fraser. His family lives in Pomona, California, and asked David Lund to leave photos at the cross.
"We made a collage of pictures," Tina Lund said. "We put them together in a frame to personalize the memorial. We added some blue ribbon and some of our heartfelt thoughts."
Jamie Hannon of Las Vegas stood at the memorial and contacted a friend who'd attended the festival with her.
"Are you sure you're ready to see this?" Hannon asked. Then she placed the iPhone in front of the small white cross bearing a photo of Candice Bowers.
"Oh my goodness," the woman cried out. Hannon cried and tried comfort her.
Zanis recommends people visit the memorial to help with the grieving process.
"People need to get out there and see it for themselves," he said. "When you cry a little bit, it's so much easier to cope with it."
Contact Kailyn Brown at kbrown@viewnews.com or 702-387-5233. Follow @kailynhype on Twitter.