Las Vegas Strip casino celebrates dolphin's first birthday — VIDEO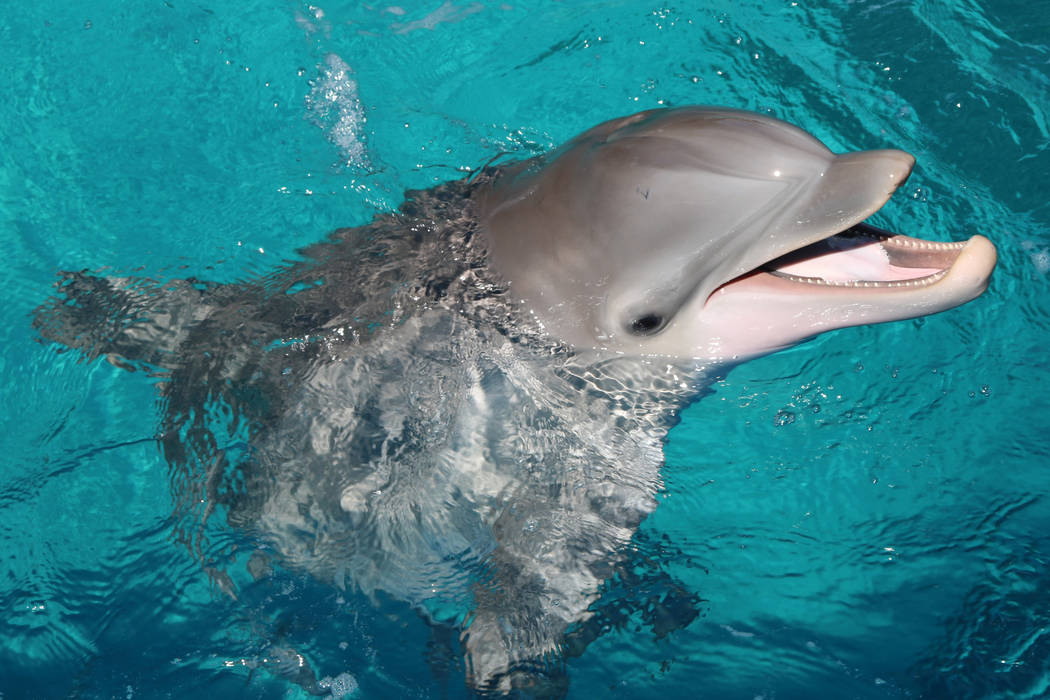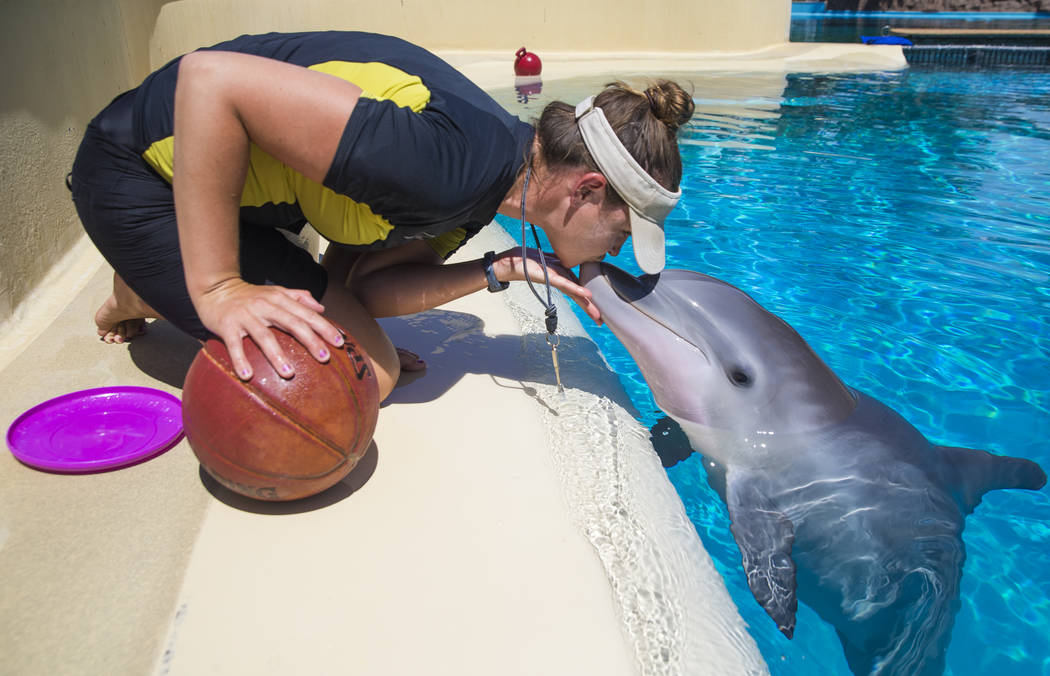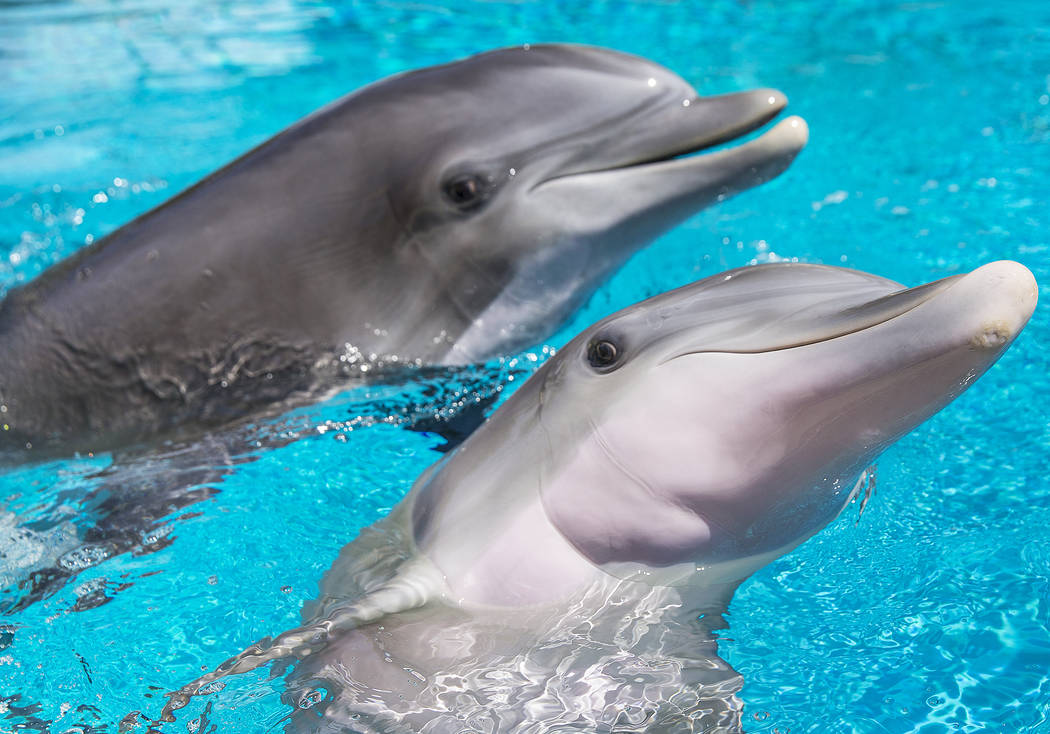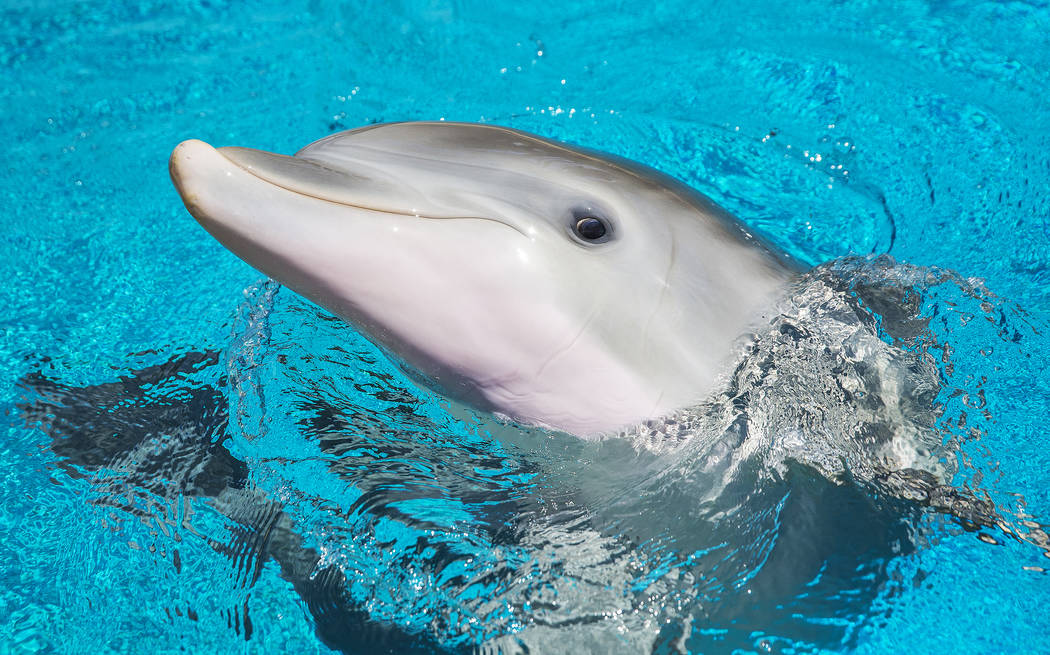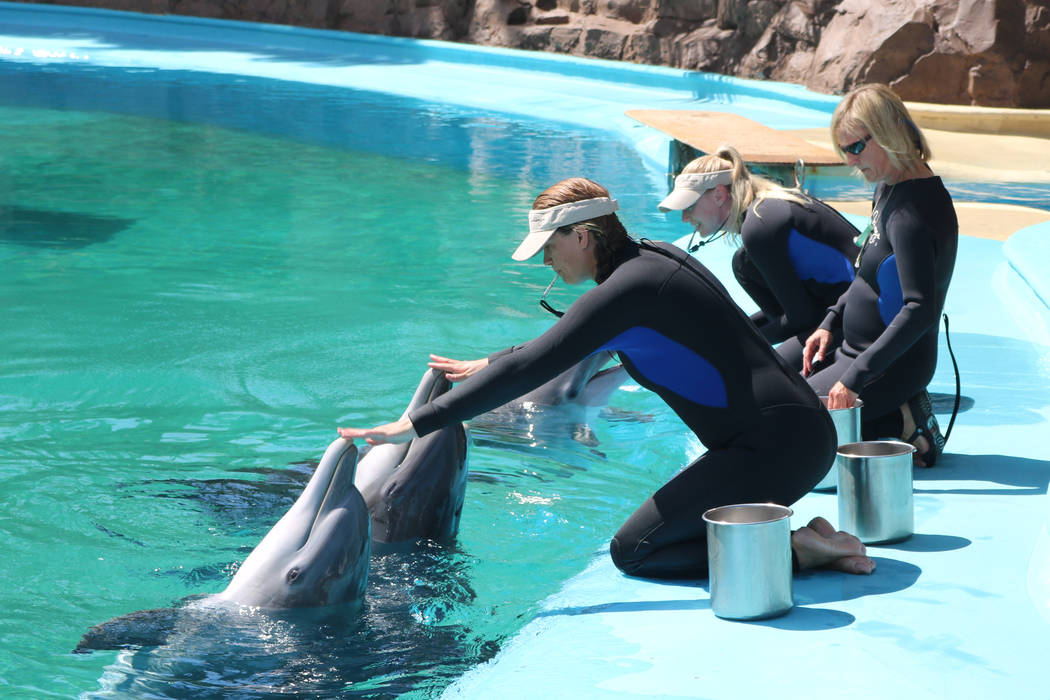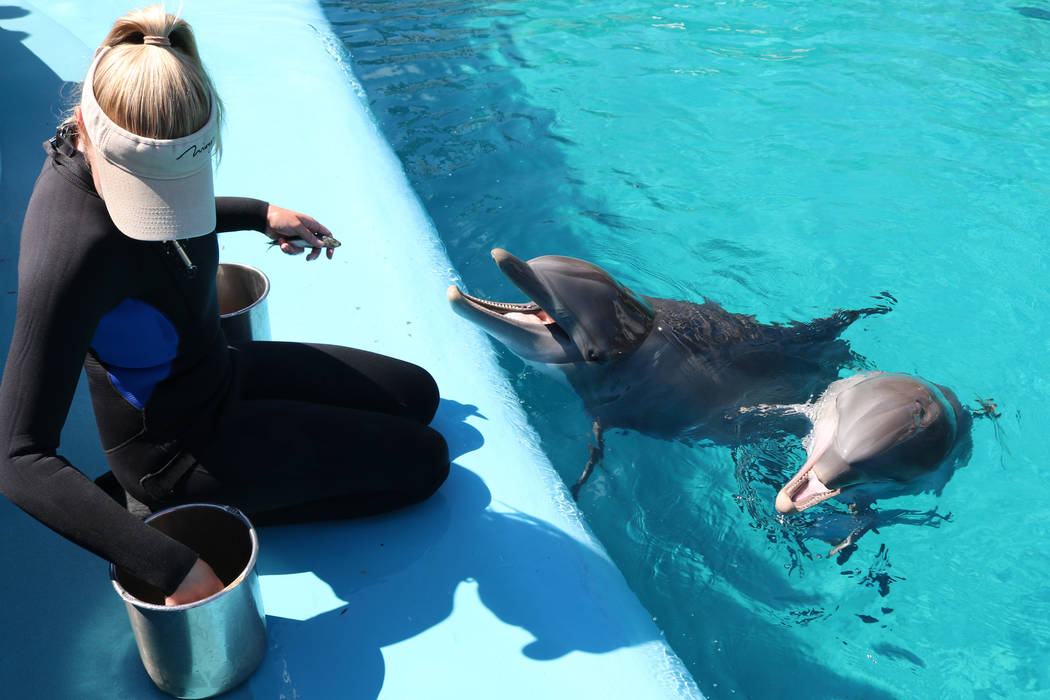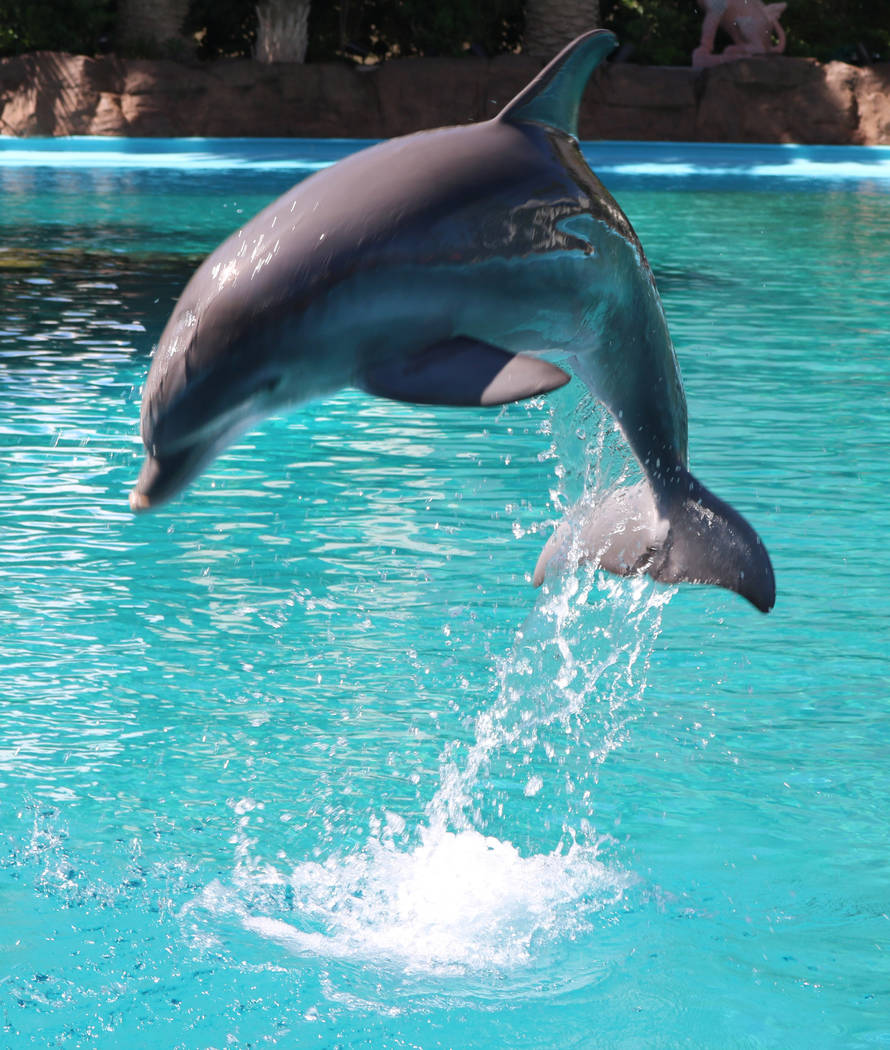 For her birthday, all Coco wants are ice cubes and some extra fish.
The newest addition at The Mirage's Siegfried & Roy's Secret Garden and Dolphin Habitat celebrated her first birthday on Tuesday.
Coco was born July 17, 2017, to Huf N Puf, who also was born at the habitat in 2001.
"She's a little kid," curator of dolphin care Erica Kiewice said. "She's got to go check everything out. She's got to go look at everything. She's just super excited."
At 4 months old, trainers noticed that Coco started giving them attention. She was curious, and the trainers capitalized on her curiosity to begin her basic training and development.
Dolphin care specialist Lacey Russell, who works with Coco, said her attention span is less than that of an adult dolphin, and making things fun helps keep her engaged.
"Everything that we do is just centered around being fun and having fun with her and just engaging her," Russell said.
Since Coco is still young, her development is in the beginning stages, but everything the trainers work on has a purpose, Kiewice said.
"We're starting on all of her behaviors, and you want to start early and getting her comfortable with moving her and touching her," she said.
Trainers have to make sure that Coco, as well as her mother, are comfortable with the activities they do with her. Kiewice said Huf N Puf will not hesitate to remove Coco from a situation.
"She does a lot on her own, too," Kiewice said. "But she's very playful. She's into toys."
Coco still nurses but also eats up to 10 1/2 pounds of fish per day, compared to the 15 to 20 pounds adults eat.
Coco spends her days with her mom, grandmother, Duchess, and big sister Bella — three generations of dolphins at The Mirage. Ten dolphins call the habitat home.
The habitat was certified in 2017 under a new international program by the animal welfare group American Humane. It recognizes zoos and aquariums that "meet the highest standards of animal care." The attraction joins 13 other zoos and aquariums worldwide to be recognized by the group.
"For guests, this facility is about giving them a unique experience, that's different than what they will find at any other dolphin facility," director of animal care David Blasko said. "Our focus is on the dolphins, the people that work with them, education and research, and getting them to understand what is going on with dolphins."
Contact Rochelle Richards at rrichards@reviewjournal.com or 702-224-5505. Follow @RoRichards24 on Twitter.