$47M Centennial Bowl bridge opening in northwest Las Vegas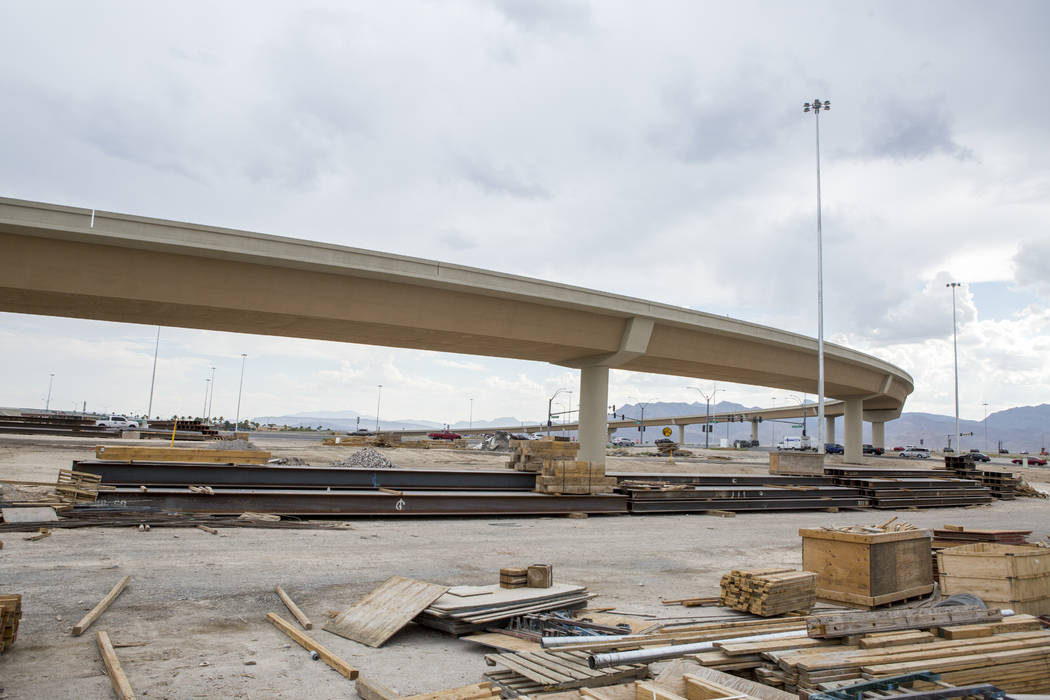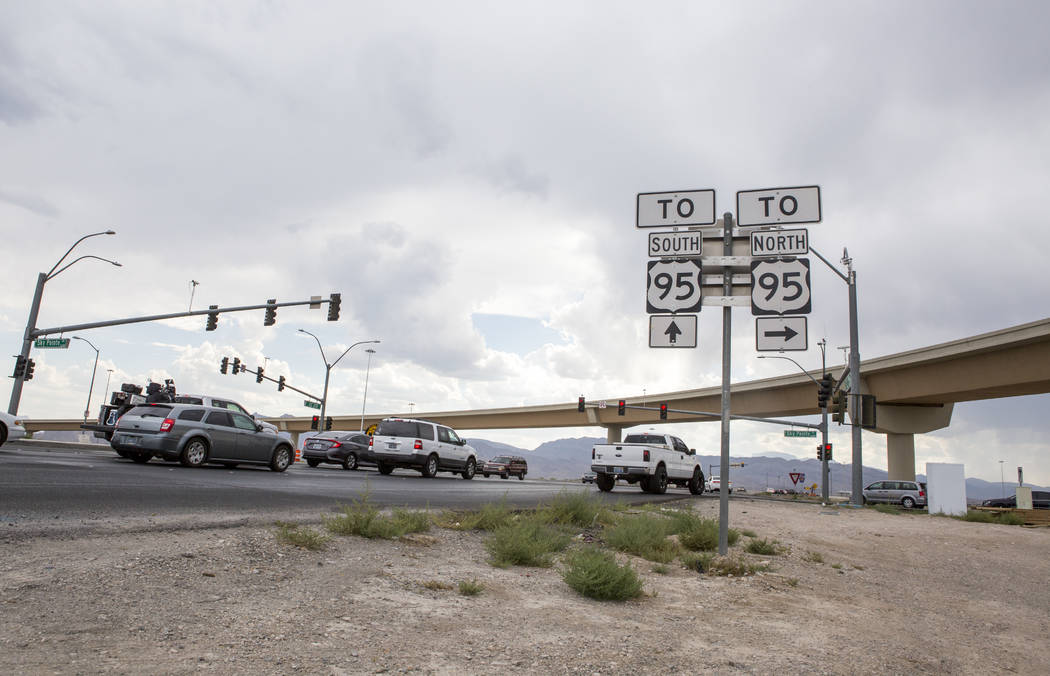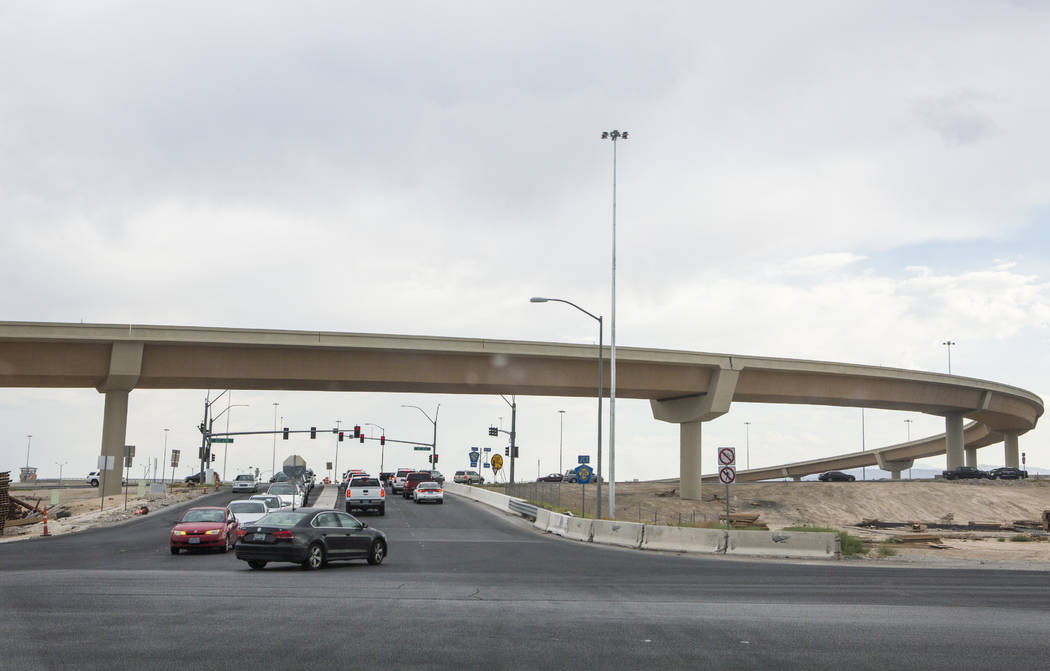 Motorists will be able to access a new $47 million flyover bridge Wednesday afternoon, when the latest phase of the Centennial Bowl freeway interchange opens in northwest Las Vegas.
But before that happens, Nevada Department of Transportation officials will hold a ceremony at 10:30 a.m. to dedicate the 60-foot-tall flyover bridge, spanning nearly a half-mile to link the westbound 215 Beltway and southbound U.S. Highway 95, spokesman Tony Illia said.
With the Centennial Bowl bridge's opening coinciding with NDOT's 100th anniversary, agency officials plan to unfurl a giant American flag weighing 85 pounds from the top of the new ramp, Illia said.
Work on Nevada's second-busiest freeway interchange was marked by several closures, allowing crews to add connection ramps, 8,200 feet of storm drainage, signs, lights and landscaping, Illia said.
The project was funded by federal and state money, the Clark County Regional Flood Control District and local fuel revenue indexing taxes.
Crews will put some finishing touches on the new ramp over the next few weeks, including road striping and landscaping, Illia said.
Construction of the Centennial Bowl began in August 2015, and the initial phase was completed last year with the opening of a ramp linking northbound U.S. 95 to the eastbound Beltway. Two more phases need to be completed, with the next round of construction expected to start next year.
In the meantime, northbound U.S. 95 is being narrowed to a single lane for overnight work from 9 p.m. to 5 a.m. through Friday. Southbound U.S. 95 is restricted during the same time between Elkhorn and Ann roads.
Contact Art Marroquin at amarroquin@reviewjournal.com or 702-383-0336. Follow @AMarroquin_LV on Twitter.