EDC, Knights home game add up to traffic nightmare this weekend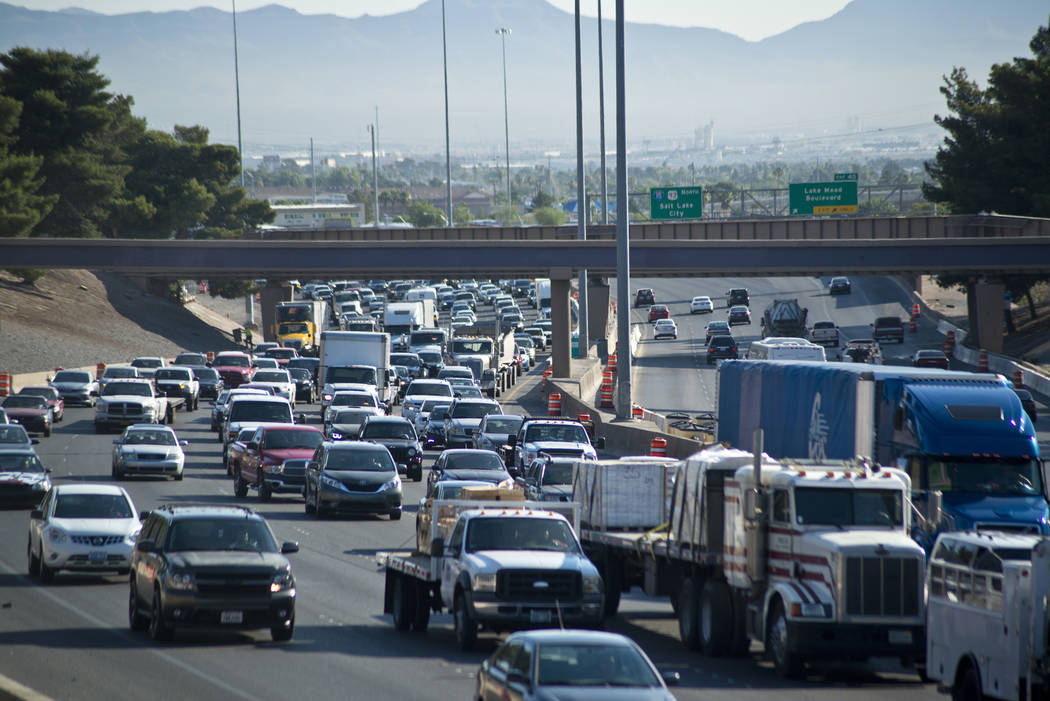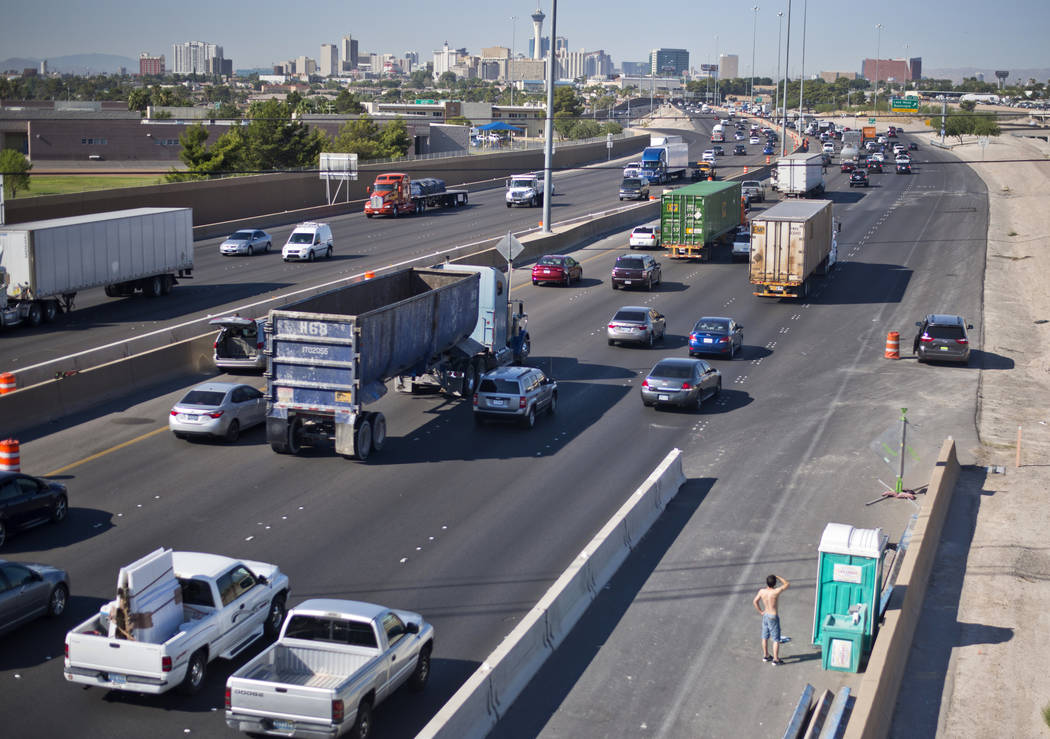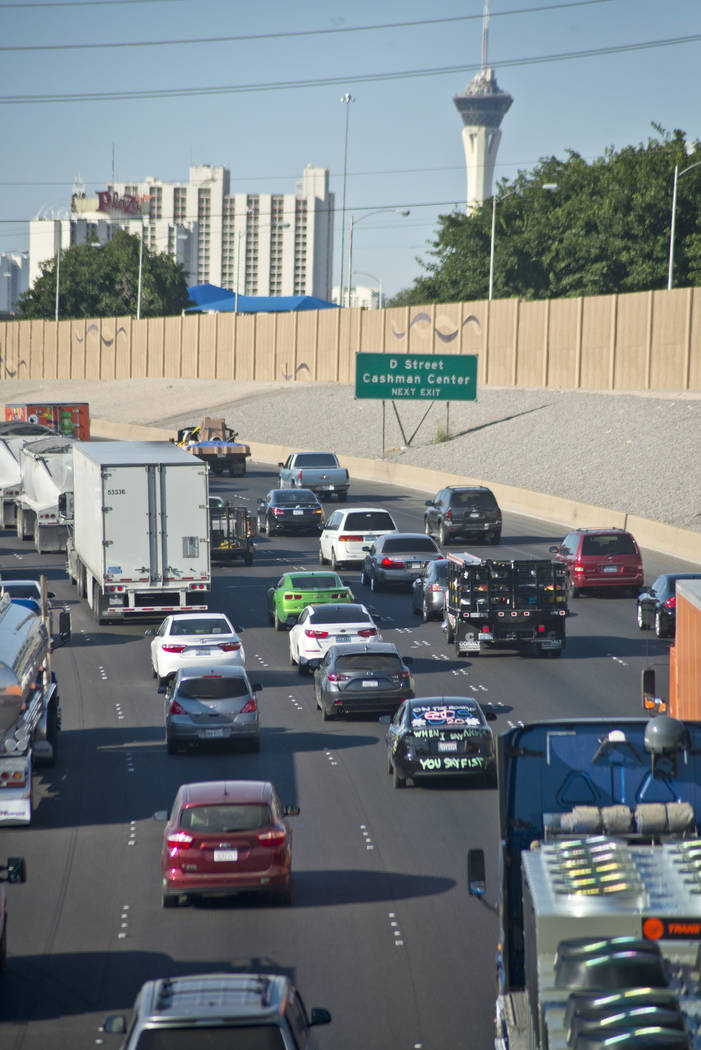 The Nevada Highway Patrol offered some advice Monday to Las Vegas residents hoping to avoid a traffic nightmare anticipated this weekend: Stick to the surface streets.
Local freeways already slowed by ongoing construction could become even more congested when visitors roll into town for the Electric Daisy Carnival and a Friday night playoff game for the Golden Knights, Highway Patrol trooper Jason Buratczuk said.
"Many locals know the surface streets and where they will take you. Most tourists do not," Buratczuk said. "Surface streets may get you to your destination quicker."
The advice was dispensed as the Nevada Department of Transportation prepares to close both directions of U.S. Highway 95 in the area just below Interstate 15 from 10 p.m. Friday to 5 a.m. Monday.
Although all the ramps connecting those freeways will remain open, the U.S. 95 onramps and offramps at Martin Luther King Boulevard will be closed this weekend.
The weekend marks the second of six full closures along U.S. 95 slated for this year, allowing construction crews to build a freeway bridge as part of Project Neon, the $1 billion widening of I-15 between the Spaghetti Bowl and Sahara Avenue.
"If we missed the window for this weekend, then we'd be impacting Memorial Day weekend, when we see more visitors to downtown Las Vegas and more people traveling all around town and on the I-15 corridor," Dale Keller, NDOT's manager for Project Neon, told the agency's board of directors Monday.
"We're very limited on when we can close U.S. 95," Keller said. "This is the best we could do."
Festivalgoers, tourists and locals were advised by NDOT to take Boulder Highway, Charleston Boulevard and Eastern Avenue as alternate routes to northbound U.S. 95. Those headed south can use Valley View Boulevard, Rancho Drive and Decatur Boulevard.
Weekend traffic is expected to hit peak levels just after sunset and at sunrise every day during EDC, which runs from Friday to Sunday, Highway Patrol officials said.
The worst congestion is anticipated from 5 to 6 a.m. Monday, when locals start commuting to work and weary EDC festivalgoers head home.
Although vehicles traveling the entire length of southbound I-15 will likely creep along Monday morning, expect to see pinch points around the EDC concert venue at the Las Vegas Motor Speedway and Primm, where the freeway narrows to two lanes while crossing into California.
"Traffic will also be impacted on Interstate 15 northbound going toward Utah," Buratczuk said. "But the majority of traffic issues historically have occurred on the southbound side going toward Las Vegas."
Contact Art Marroquin at amarroquin@reviewjournal.com or 702-383-0336. Find @AMarroquin_LV on Twitter.