Fun Walk opens new MLK segment to Las Vegas residents Saturday
August 26, 2017 - 11:54 am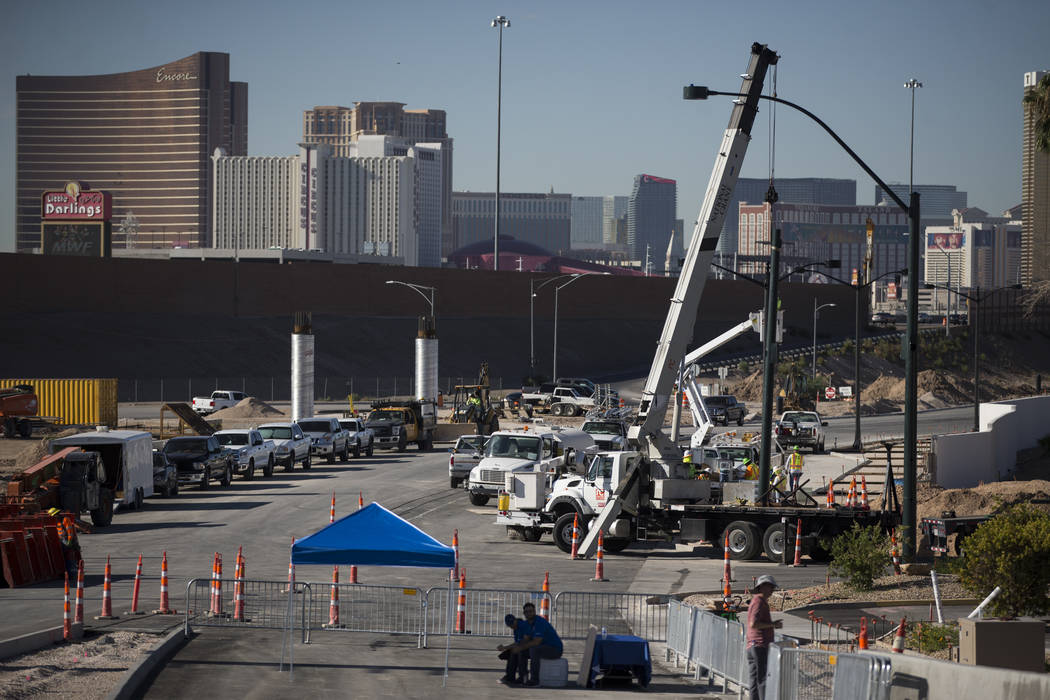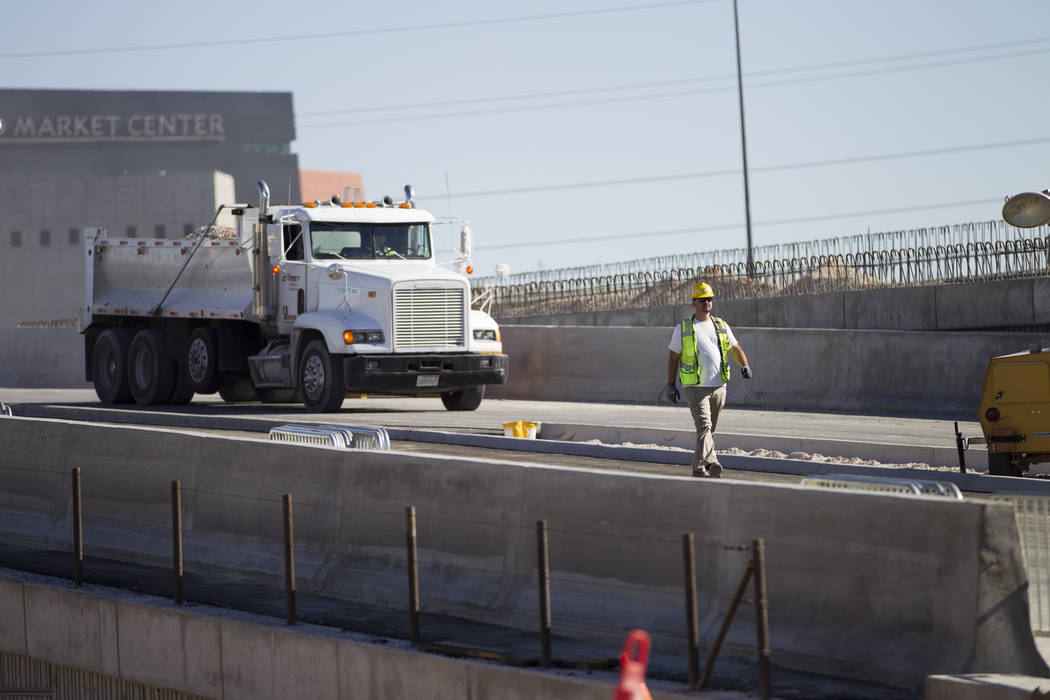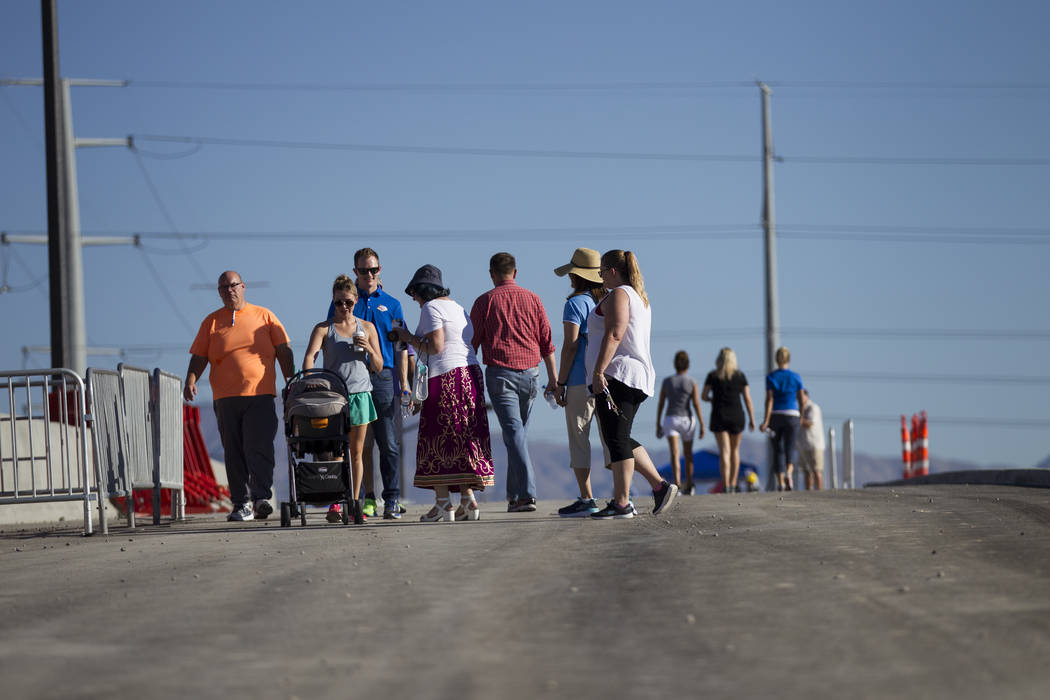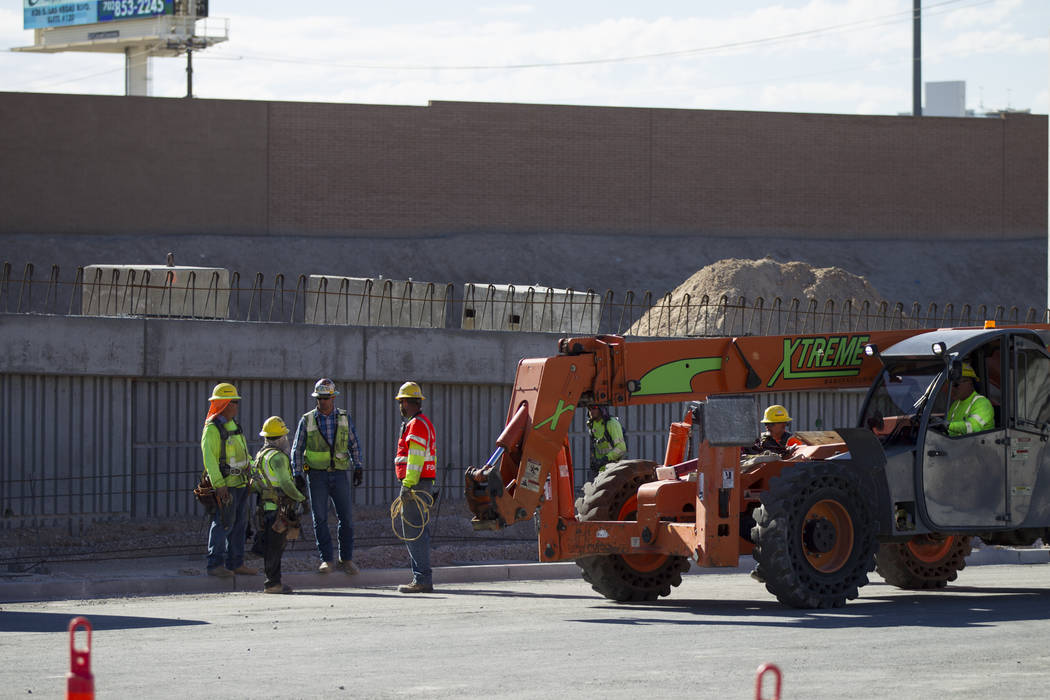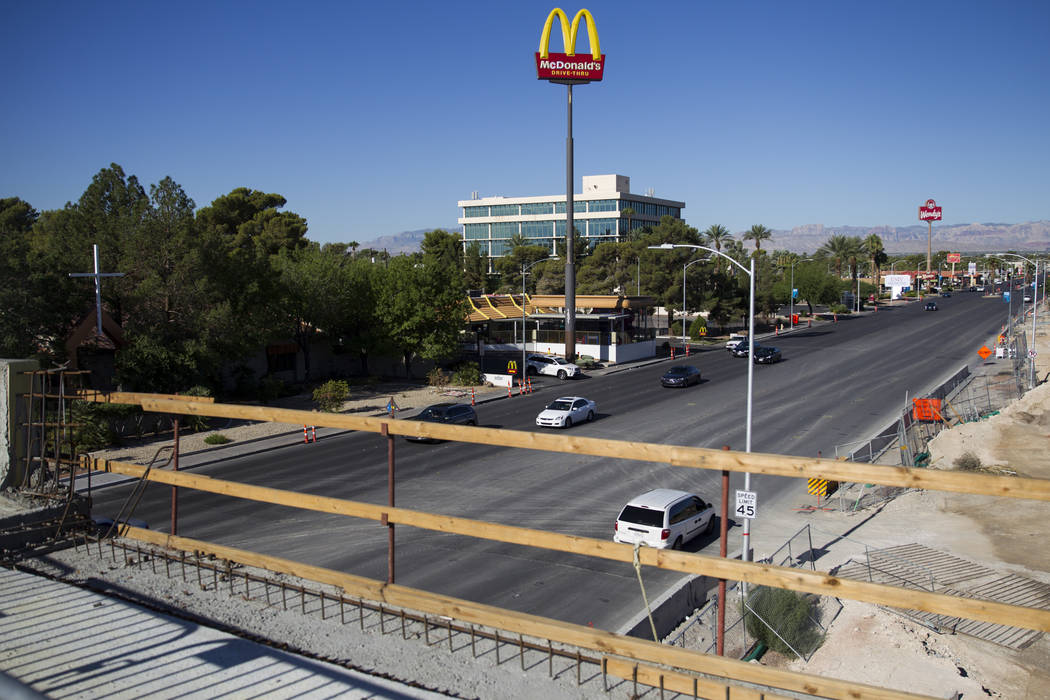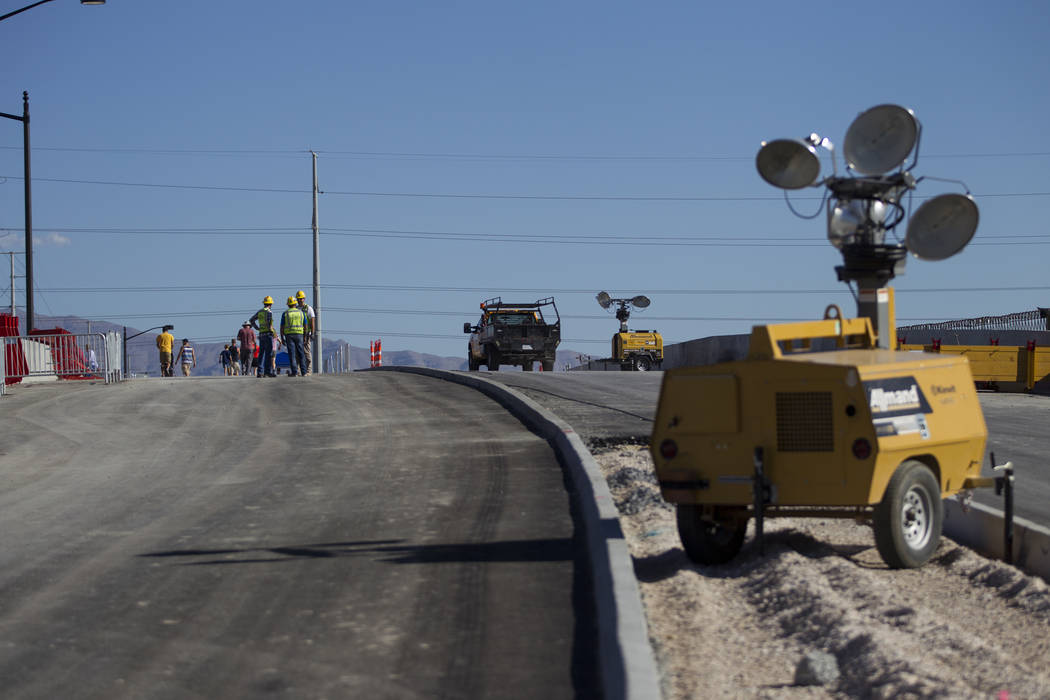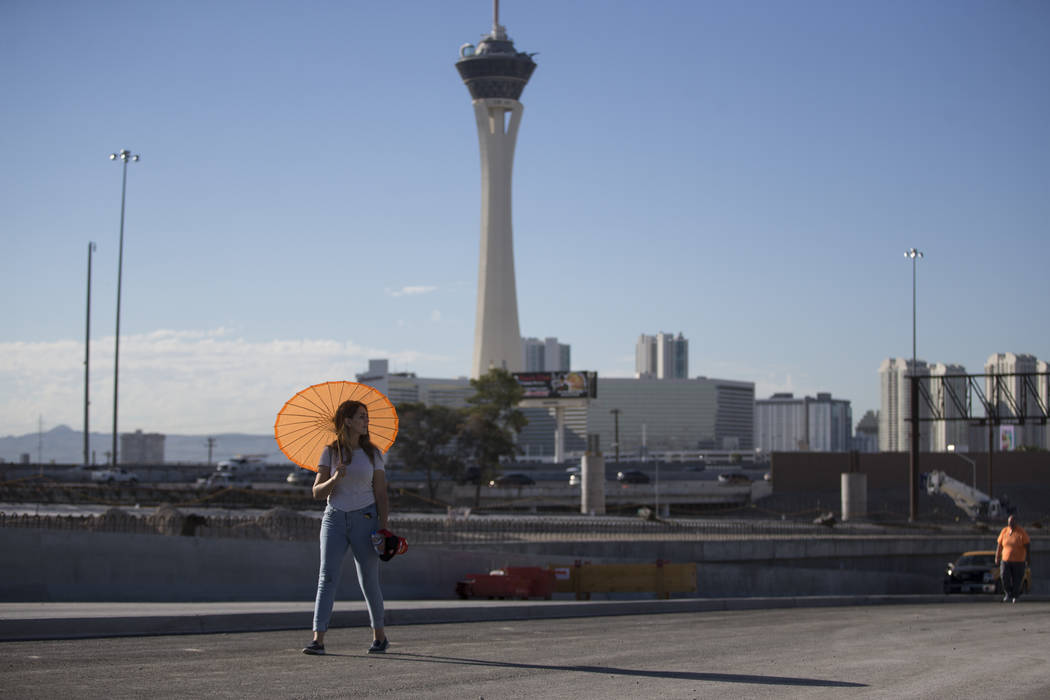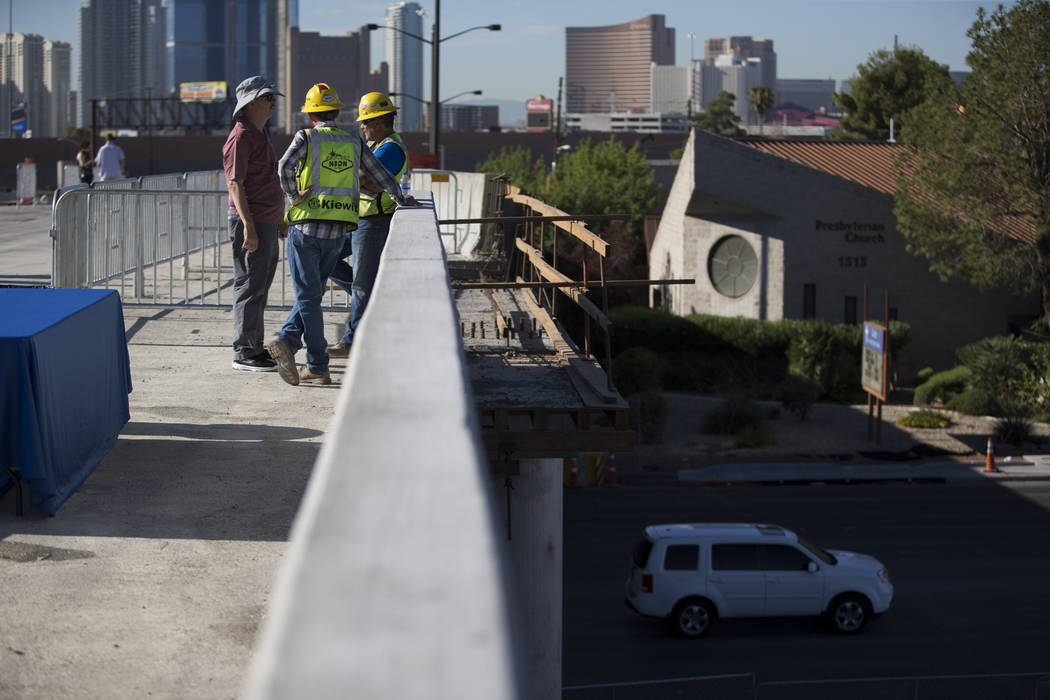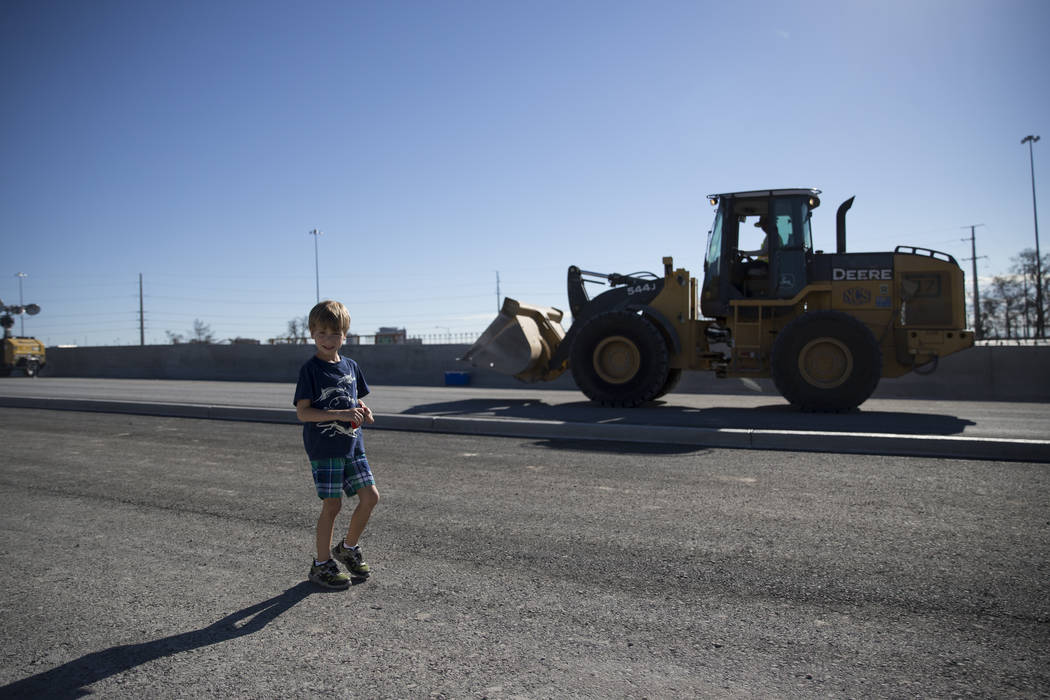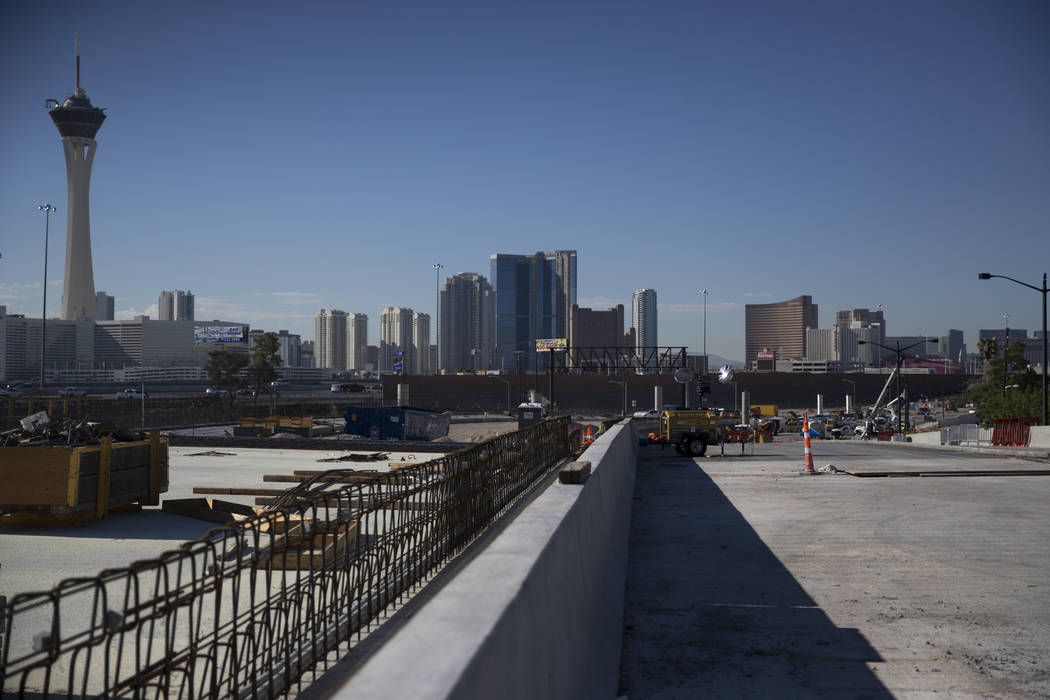 On a sweltering Saturday morning, construction crews cleared a quarter-mile stretch of Martin Luther King Boulevard, between Ellis Avenue and near Charleston Boulevard, to open a future highway bridge to pedestrians.
Lane dividers still needed paving and metal guards created a temporary barrier where a concrete wall stood incomplete. Project officials promised by Labor Day weekend a mile-long segment including Saturday's walkable portion would be finished.
"The town is growing. Las Vegas is just booming," Nevada Department of Transportation spokesman Tony Illia said. "And then you take a look at the visitor numbers. Last year, we hit a record at 43 million visitors."
The department's Saturday morning Fun Walk aimed to give residents a taste of a 3.7-mile Interstate 15 reconstruction between Sahara and the Spaghetti Bowl.
By about 9 a.m. Saturday, only a few people, mostly nearby residents and those with Transportation Department connections, made it to the event. About 100 people were expected to stroll through before 11 a.m. Saturday, Illia said.
Project Neon, the largest and most expensive single highway project in Nevada history, is slated for completion in July 2019. If all goes as planned, the project should slash travel time by 30 percent and increase safety by making it less possible for drivers to merge across several lanes at once.
"We're going to do something called ramp braiding, so if you have to get off at the next exit, then you have to get over in the right lane," Illia said.
It's a project about 20 years in the making.
"There was just a lot of different iterations, different designs, that took place, and they were finally able to fund it." said Jay Proskovec, a spokesman for construction company Kiewit.
Plans include widening the I-15 and U.S. Highway 95 interchange, converting existing express lanes into one general travel and one carpool lane in each direction. Crews will also build an 81-foot-tall flyover ramp for high-occupancy vehicles, and giant digital screens will post speed limits and traffic warnings.
About a year in, the $1 billion project is 42 percent complete, Illia said.
The stretch of Martin Luther King Boulevard open to Fun Walkers on Saturday morning will elevate the street above Charleston Boulevard to relieve congestion.
Curiosity over the department's progress brought Randall Brown, 68, to the Saturday open house from his home a couple of blocks away. Brown said he worried the house he's lived in for 27 years would be acquired in the widening of I-15. NDOT bought about 200 parcels of land for the project, including houses, businesses and empty lots.
"Any construction project has its downside. The hardest part of this has been the dust," said Brown, who won't have to move, but is getting sick of late-night beeping from the construction vehicles.
He hasn't decided whether the change will be good for the area.
"I'm trying to find what the next step is, and it could be leaving," Brown said. "Frankly, I'm waiting to see what the actual noise levels (are)."
But for Praveen Jayakumar, a physician who works in the area, the reconstruction is all positive. The Martin Luther King Boulevard revamp will serve as a major connecting point between the medical and Arts districts.
"We have world-class resorts, a world-class airport, I mean, it's sad that we don't have world-class health care," said Jayakumar, 41, who has lived with his wife in the area for three years. "You need these hubs of concentrated innovation … for things to really pick up."
If all goes well, Jayakumar said he hopes new coffee shops and restaurants someday set up shop in the redesigned area. For now, though, Las Vegans can look forward to continued road closures from the project.
Martin Luther King Boulevard between Mineral Avenue and Bonanza Road is shut down until 6 a.m. Monday while crews work on bridge demolition and construction. The U.S. 95 on-ramps and off-ramps and the I-15 on-ramp at Martin Luther King are closed.
Contact Jessie Bekker at jbekker@reviewjournal.com or 702-380-4563. Follow @jessiebekks on Twitter.
Project Neon at a glance
— Length: 3.7 miles
— Completion date: July 2016
— Usage: The stretch of highway is currently the busiest in Nevada, with 300,000 travelers daily. That's expected to double by 2035.
— Traffic patterns: The area sees about 3 crashes and 25,000 lane changes daily.