Las Vegas ceremony kicks off Project Neon — $1.5B Spaghetti Bowl redesign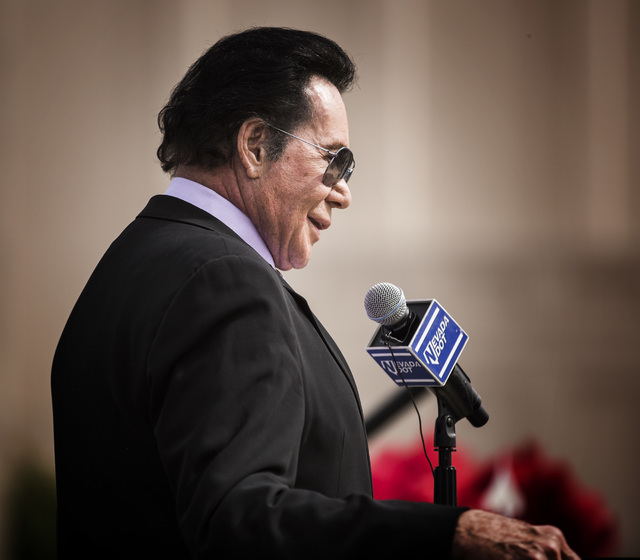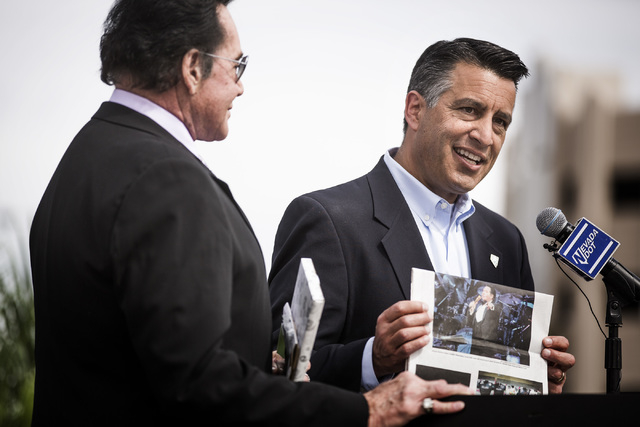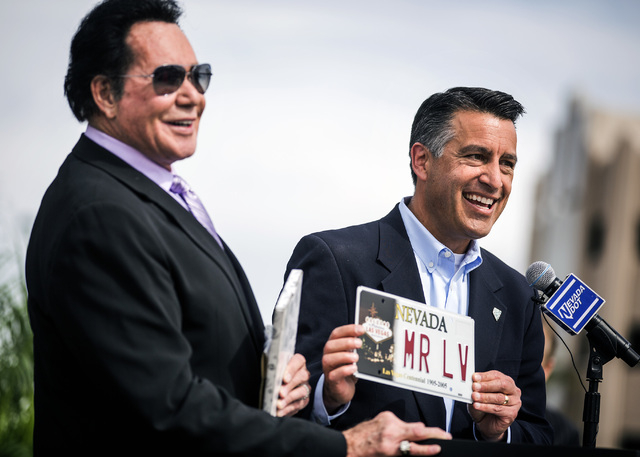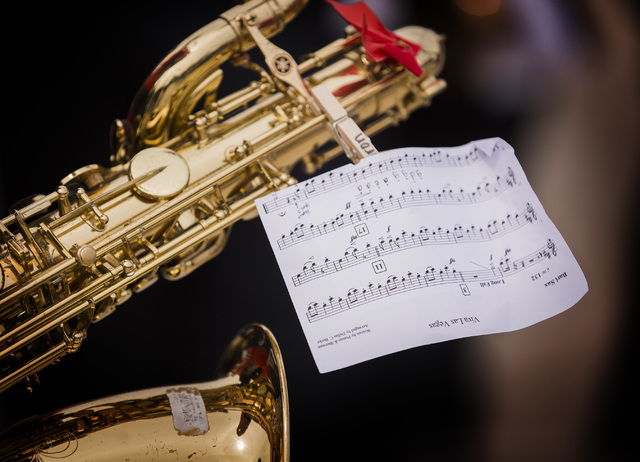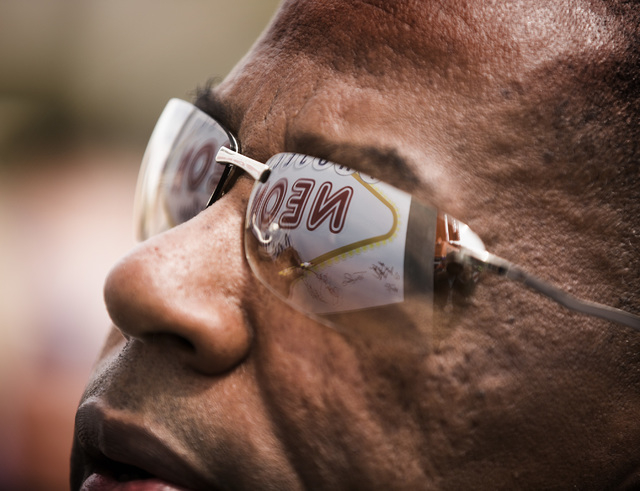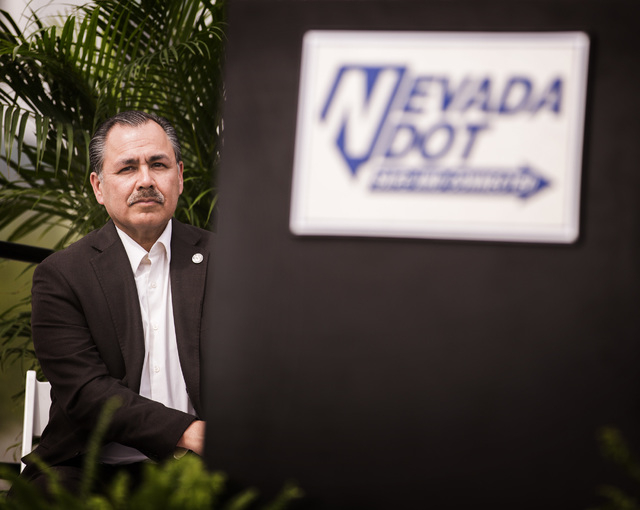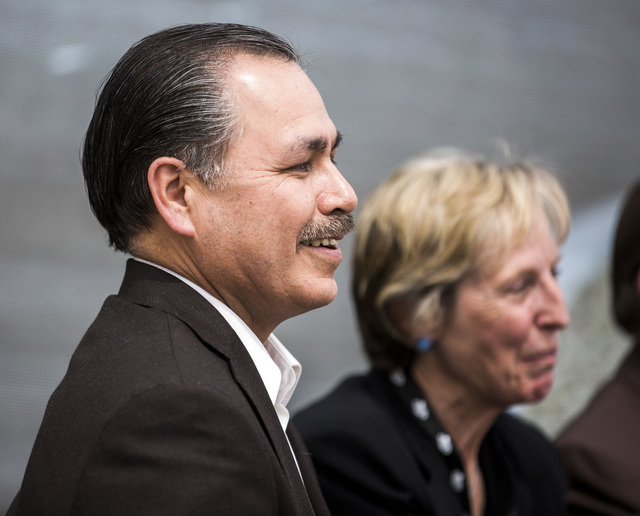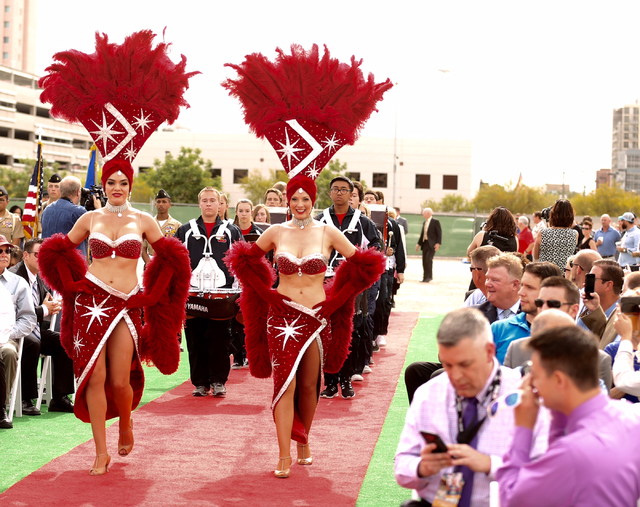 To state transportation leaders, it's a source of pride — the largest public works highway project in Nevada history.
To the public, it's a reminder that a long-term traffic migraine is about to begin.
Dignitaries from across the state celebrated the kickoff Thursday of Project Neon, the $1 billion Spaghetti Bowl redesign project expected to reduce accidents and add traffic lanes to the state's busiest highway interchange at Interstate 15 and U.S. Highway 95.
State officials had estimated the project would cost $1.5 billion, but the final contract bids came in lower than expected.
The project is expected to be completed by summer 2019.
While thousands of vehicles zipped through the interchange about a quarter-mile away from the kickoff event, staged near The Smith Center for the Performing Arts, dignitaries spoke of the big picture the project represents.
"This critical investment ensures that we meet the state's growing infrastructure needs while generating thousands of well-paying local jobs that will stimulate Nevada's economy," Gov. Brian Sandoval said. "Project Neon will greatly improve traffic congestion, motorist safety and commuter delays, thereby improving the quality of life for all Nevadans as well as improving visitor experiences in our state."
Others emphasized the estimated 4,000 engineering and construction jobs.
"An effective infrastructure does more than simply move Nevadans from one place to another," said Rep. Cresent Hardy, R-Nev. "Roads get us to work, to dinner, to the movies and more. For Las Vegas, a good transportation network is necessary for our city's visitors to get to their desired vacation spot, so that our economy can stay moving."
"Project Neon, upon completion in summer 2019, will reduce travel delays by 28 percent for a $110 million annual savings through increased productivity," Las Vegas Mayor Carolyn Goodman said. "It will also improve air quality due to less idle time and vehicle exhaust while enhancing motorist safety from reduced merge and weave traffic."
There was also a little neon entertainment frivolity.
Fresh off his appearance Wednesday night at the grand opening of the T-Mobile Arena, Las Vegas entertainer Wayne Newton appeared at the event in support of the kickoff.
The project will widen 3.7 miles of I-15 between Sahara Avenue and the Spaghetti Bowl in downtown Las Vegas. It's the busiest stretch of highway in Nevada with 300,000 vehicles daily — one-tenth of the state population — seeing 25,000 lane changes per hour. Traffic through the corridor is expected to double by 2035.
For motorists, the biggest initial headache will brew on surface streets beneath and along the periphery of the interchange. Martin Luther King Jr. Boulevard will become an orange-cone zone in the months ahead.
According to the Nevada Transportation Department's schedule, I-15 traffic disruptions will occur during one construction season, between March and November 2018.
The schedule preserves the most visible improvement for last — an 81-foot-tall, 2,606-foot-long high-occupancy vehicle precast concrete flyover bridge connecting southbound U.S. 95 to southbound I-15 as well as their northbound counterparts. That's scheduled to be built from November 2018 to July 2019.
Kiewit Infrastructure West Co. is the general contractor under a $559.4 million design-build contract, which carries up to $20 million in early completion incentives plus millions of dollars in potential late penalties. Atkins North America Inc. is the project's lead designer.
The project will also convert two existing I-15 express lanes into a general purpose and HOV lane, creating 22 consecutive miles of carpool lanes between I-15 and U.S. 95. The HOV lanes will allow carpoolers and rapid transit downtown Las Vegas access with the Neon Gateway interchange between Charleston Boulevard and Oakey Avenue.
During off-peak hours, the HOV lanes would be allowed for general use.
In addition, the project will create a full diamond interchange at Charleston Boulevard for easier access to downtown, the Medical District and Symphony Park, and several "ramp braids" will reduce merge and weave traffic on I-15. Meanwhile, Martin Luther King Boulevard will become a feeder type roadway paralleling I-15 for improved accessibility.
Other planned upgrades include extending Grand Central Parkway over the Union Pacific Railroad tracks as well as connecting to Industrial Road for improved resort corridor access and mobility.
Contact Richard N. Velotta at rvelotta@reviewjournal.com or 702-477-3893. Find him on Twitter: @RickVelotta