Ride-sharing drivers may face insurance-policy revocation, officials say
November 5, 2014 - 8:41 pm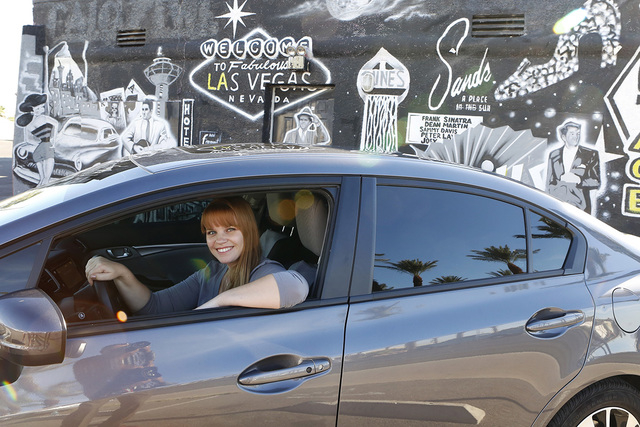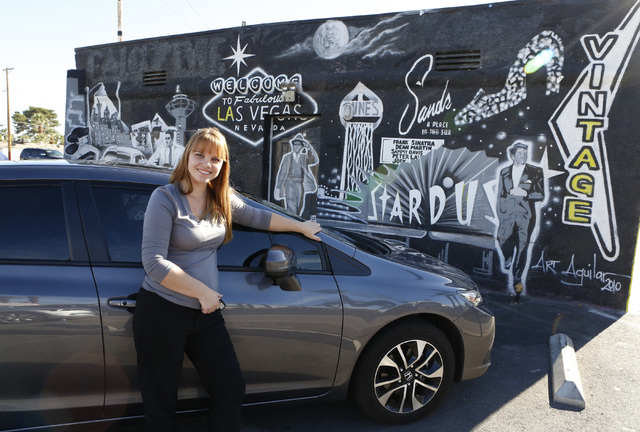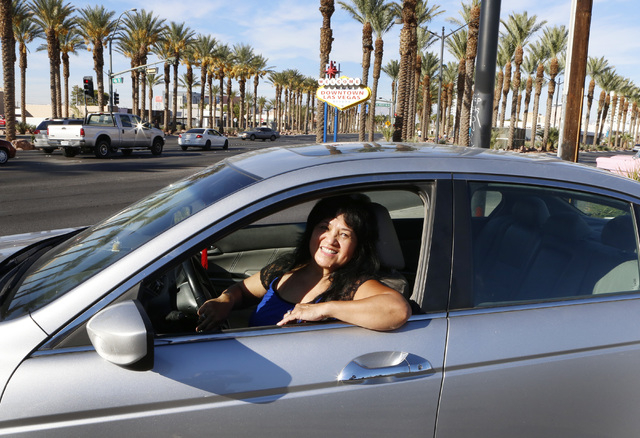 Lately, it seems you can't go to a transportation regulatory meeting without Uber entering the conversation.
That was the case Wednesday when two representatives of the insurance industry told members of the Nevada Transportation Authority that ride-sharing drivers cited by regulators for illegally transporting passengers for hire could have their automobile insurance policies revoked because the coverage on their personal vehicles would not apply to driving for a commercial enterprise.
Representatives of the Nevada Insurance Council and the Property Casualty Insurers Association of America told the three-member Authority Board that the insurance coverage issue runs deeper than the public perceives and they want to help educate people about potential risks before they take a ride with an Uber driver.
The Nevada Insurance Division in June issued a warning to consumers about prospective uninsured or underinsured drivers working for ride-sharing companies.
In late October, San Francisco-based Uber launched operations in Nevada and assured the public that it carried a $1 million liability insurance policy on its drivers.
Despite efforts by the state Attorney General's Office to get a temporary restraining order forbidding Uber to operate in Clark County, the service has continued and officers of the Transportation Authority and the Nevada Taxicab Authority have cited drivers and impounded their vehicles when they're caught.
At Wednesday's hearing, the two insurance entities offered to be a resource to regulators on insurance issues.
Michael Geeser, president of the Nevada Insurance Council, said some ride-sharing drivers might know that their insurance policies could be voided if they are found to be using their personal vehicles to transport passengers for hire.
Geeser said drivers have the option of purchasing a policy for a commercial operation, but it would cost more.
Because insurance policies and premiums are based on the type of vehicle, its age, the driving patterns and age of the driver and driving record, Geeser could not determine how much more a commercial policy would cost, but added that it would be "substantially more."
Uber's business model is based on contracted drivers using their own cars to meet people with the use of a smartphone app and drive them to their destination.
Jeannette Belz, the Property Casualty Insurers legislative representative, testified on behalf of Mark Sektnan, vice president of state government relations for the California-based organization that also works regionally in Nevada.
"The ride-sharing companies advertise that they provide insurance coverage, but they often say it is on an 'excess' basis," Belz said.
"It is not always clear if these policies will 'drop down' and provide primary coverage should the driver's coverage not apply. In some cases, the insurance appears to be contingent which requires the driver to file a claim with their personal insurance company before getting coverage from the ride-sharing company.
"The ride-share companies also use triggers for coverage that may not provide coverage that is as broad as the livery exclusion and could result in costly coverage disputes and delayed compensation to accident victims," she said. "These issues are a source of confusion for ride-sharing drivers and passengers who either erroneously believe that their personal automobile policy will provide coverage or realize that it does not and are simply hoping for the best."
Uber representatives did not respond to email or telephone inquiries about the insurance industry remarks.
The Authority Board eventually got to the business it had set out to do at the meeting — approve revisions to regulations that revise the definitions of "bus" and "livery limousines" to put the two categories of transportation on equal footing.
That's important to small operators who were seeing large operators bring modified limousines into the market to compete with "party bus" transportation with mobile bars and dancer poles.
The new rules require drivers of limousines and buses to use the same standards for staging, hailing and greeting prospective customers.
The revised regulations were unanimously approved by the board.
Contact reporter Richard N. Velotta at rvelotta@reviewjournal.com or 702-477-3893. Find him on Twitter: @RickVelotta