BOYS CROSS COUNTRY: Green Valley's Omar Rubio claims Sunrise region title
October 28, 2016 - 5:28 pm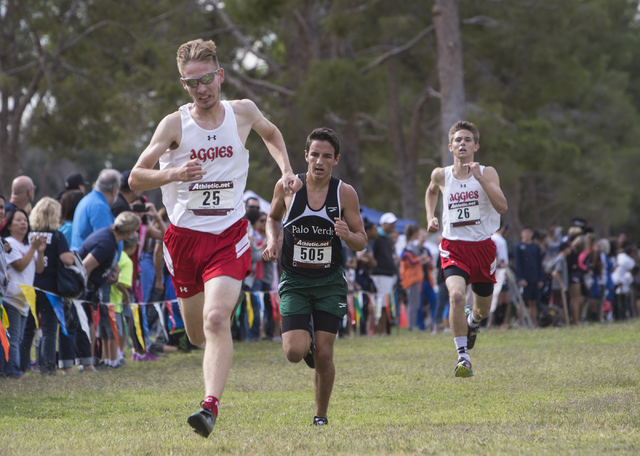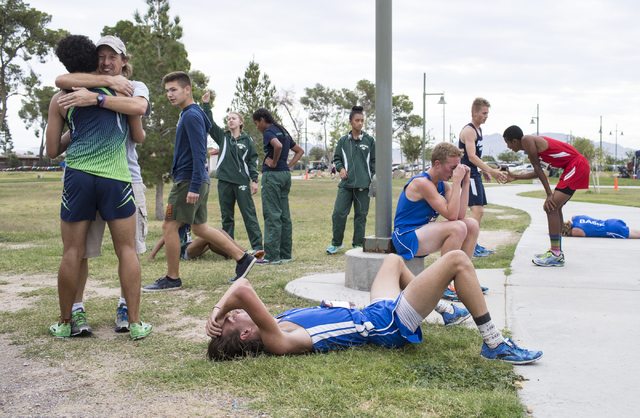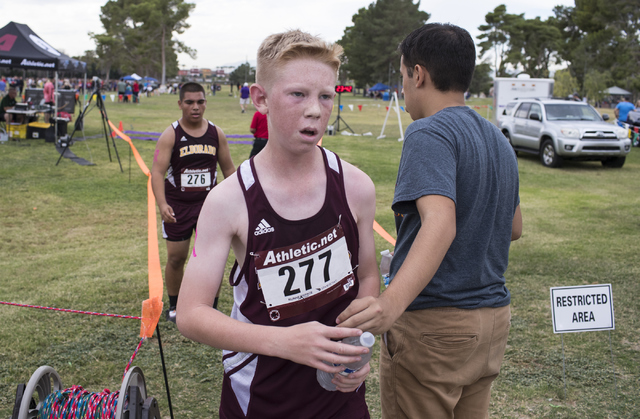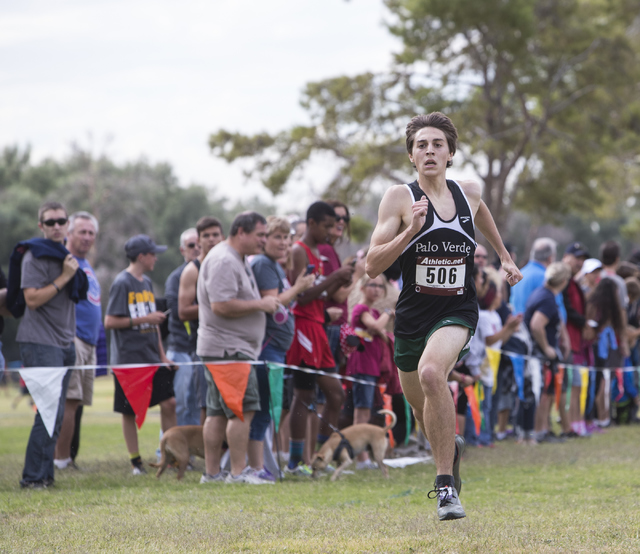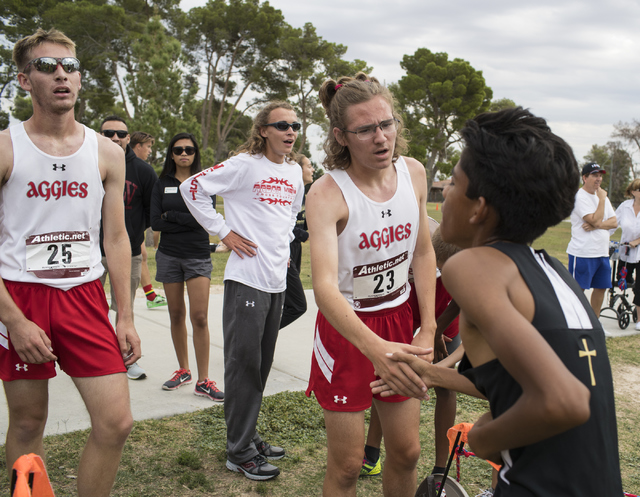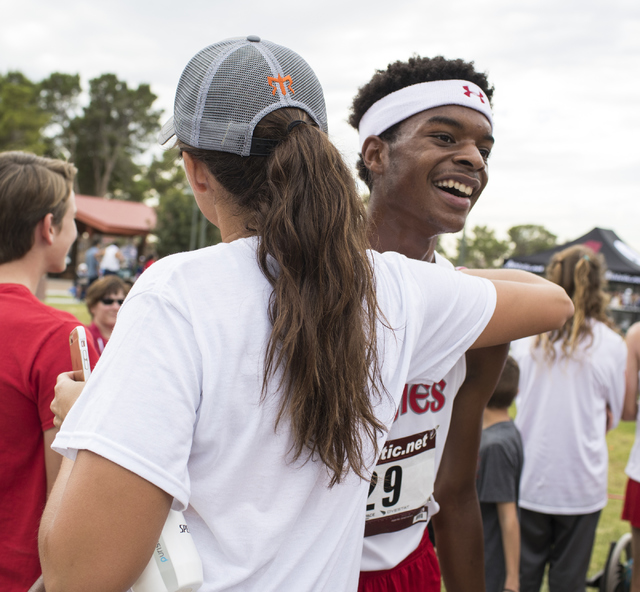 Green Valley senior cross country runner Omar Rubio has been eyeing the 16-minute mark all season.
So when his goal was in striking distance Friday morning at the Sunrise Regional cross country championships at Craig Ranch Park, he made his move.
Rubio pulled ahead of second-place finisher Omar Aguilar Espinoza in the final third of the 3.1-mile race to win the regional championship with a time of 16 minutes, 2.o seconds.
"I was trying to break 16 (minutes). I didn't really have a place. I just figured I would go for a time," Rubio said. "I am still a little sore if that came into consideration today.
"I'm just so glad with how I performed today."
Espinoza finished second in 16:16.0, and a trio of Gators took three of the next four spots to give Green Valley four of the top six finishers and the team championship with 24 points.
Rubio has spent the regular season finding his groove, but still managed to become one of the top runners in the area despite a two-year layoff from competition. He missed his sophomore year with an injury and sat out his junior season after transferring to Green Valley from Del Sol.
"I was a little bit shocked," Rubio said of his finish. "I remember my freshman year, I was like, 'You're not good enough.' "
Green Valley cross country coach Bud Beam was more than pleased with Rubio's performance and said he saw this kind of potential all season.
"I knew what he was capable of doing," Beam said. "He needed the race experience. He's running against kids who had a couple of years of race experience on him. Throughout out the year, he has developed that race experience. He's good at what he does."
So are the Gators, who won the region by 35 points. Basic finished second with 59 and Coronado third with 85. All three teams will advance to the state meet next week.
"We had six guys under 17 minutes today," Beam said. "They were awesome. They're coming together at exactly the right time. I have great kids … They do what's asked of them, and the end result is they dominate."
Especially Rubio, who said he's eyeing 15:32 at state.
"I'm not satisfied with the time at all," he said. "I'm going to go back to training."
SUNSET REGION
Palo Verde's Daniel Ziems may have won the Sunset Region individual championship, but Arbor View dominated the team event and stole the show.
Aggies runners Ian Jackson, Noah Ayala, Keith Williams and Tim Myers took the next four spots after Ziems, and Arbor View finished with 21 points. Palo Verde was second with 46, and Centennial and Clark tied for third at 109.
Ziems won the individual title in 15:37.8, holding off Jackson, who was second in 15:46.3
After those two, there was a 30 second gap before Ayala (16:16.5), Williams (16:16.7) and Myers (16:26.9) crossed the line.
Ziems and Jackson were the only racers in any division in the Southern Region to finish the 3.1-mile race less than 16 minutes. Jackson's second-place time would have have won any other division.
Evelio Vergara of Palo Verde finished sixth in 16:27.8, and Palo Verde and Arbor View combined to place 12 runners in the top 16.
Results: