Roundup: Coronado boys roll to win
September 12, 2017 - 8:21 pm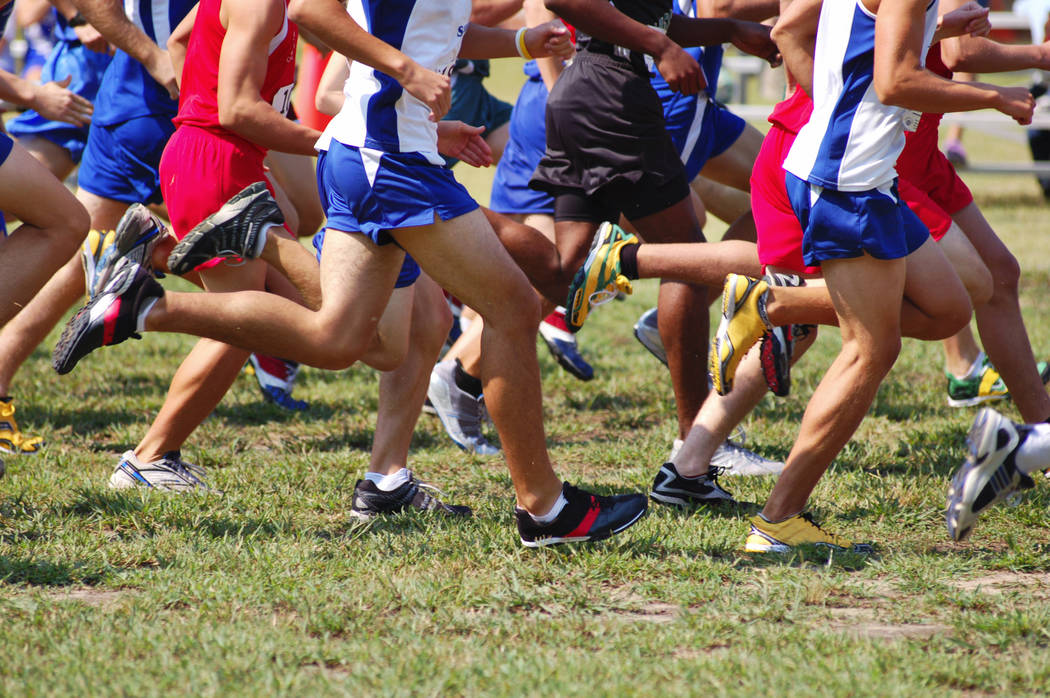 Coronado's boys cross country team took four of the top five spots Tuesday to win a five-team meet at Sonata Park.
Silverado's Omar Aguilar-Espinoza finished first, covering the 2.86-mile course in 15 minutes, 20 seconds.
The next four finishers were from Coronado, as the Cougars finished first with 21 points. Desert Oasis was second with 70, followed by Silverado (74), Sierra Vista (82) and Boulder City (130).
Coronado's John Dougherty was second individually in 16:20, followed by teammates Bryce Tondryk (16:40), Tim Conaway (16:48) and Ryan Barnard (17:09).
Palo Verde takes Cimarron meet
At Floyd Lamb Park, Palo Verde took seven of the top nine spots en route to an easy victory in a five-team meet.
Cimarron-Memorial's Tyler Schoenwald won the 3.1-mile race in 18:10.79. But Palo Verde took the next six spots to earn the win with 20 points. Centennial was second with 69, and Cimarron placed third with 75.
Palo Verde's Miles Murphy was second individually in 18:17.19. Trevor Goldsmith (18:25.93) was third, Dwight Jones (18:31.28) fourth and Evan Murphy (18:43.51) fifth for the Panthers.
Spring Valley wins home meet
At Spring Valley, Brayden Walsh-Howarton and Jacob Potere took the top two spots in the 3.1-mile race to lead Spring Valley to victory with 41 points.
Walsh-Howerton won the race in 19:28.29, and Potere crossed second in 19:39.21. Cheyenne's Jaime Chavez was third in 21:31.36.
Cheyenne was second in the team standings with 42, followed by Durango (96) and Western (97).
Roadrunners roll to win
At Tech, the Roadrunners took three of the top four sots to win a five-team home meet.
Valley's Donovan Jones won the 3.1-mile race in 19:37. Tech's Matthew Clarke was second in 19:42, followed by teammates Bruce Troncoso (20:32) and Braydon Miller (20:35).
Results: